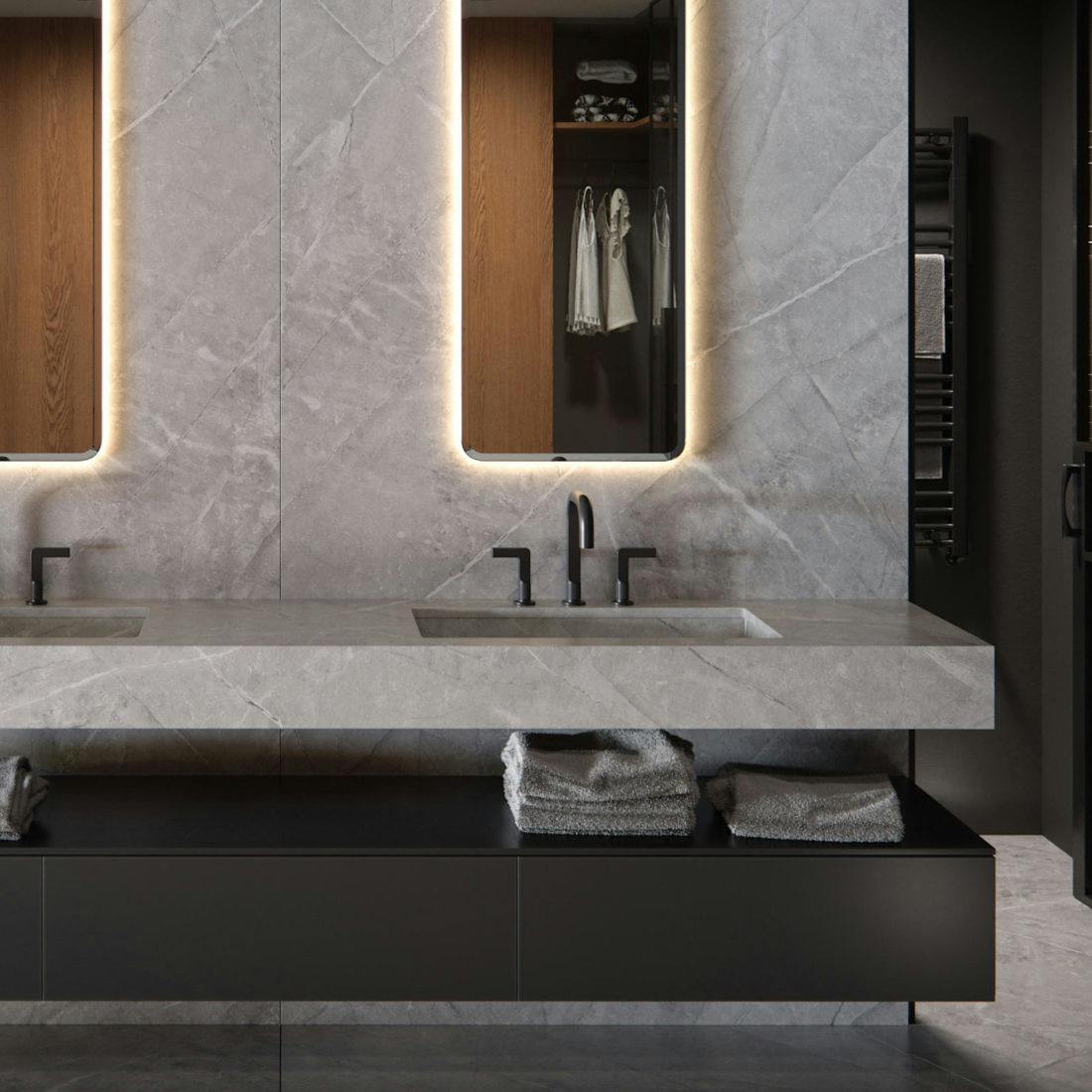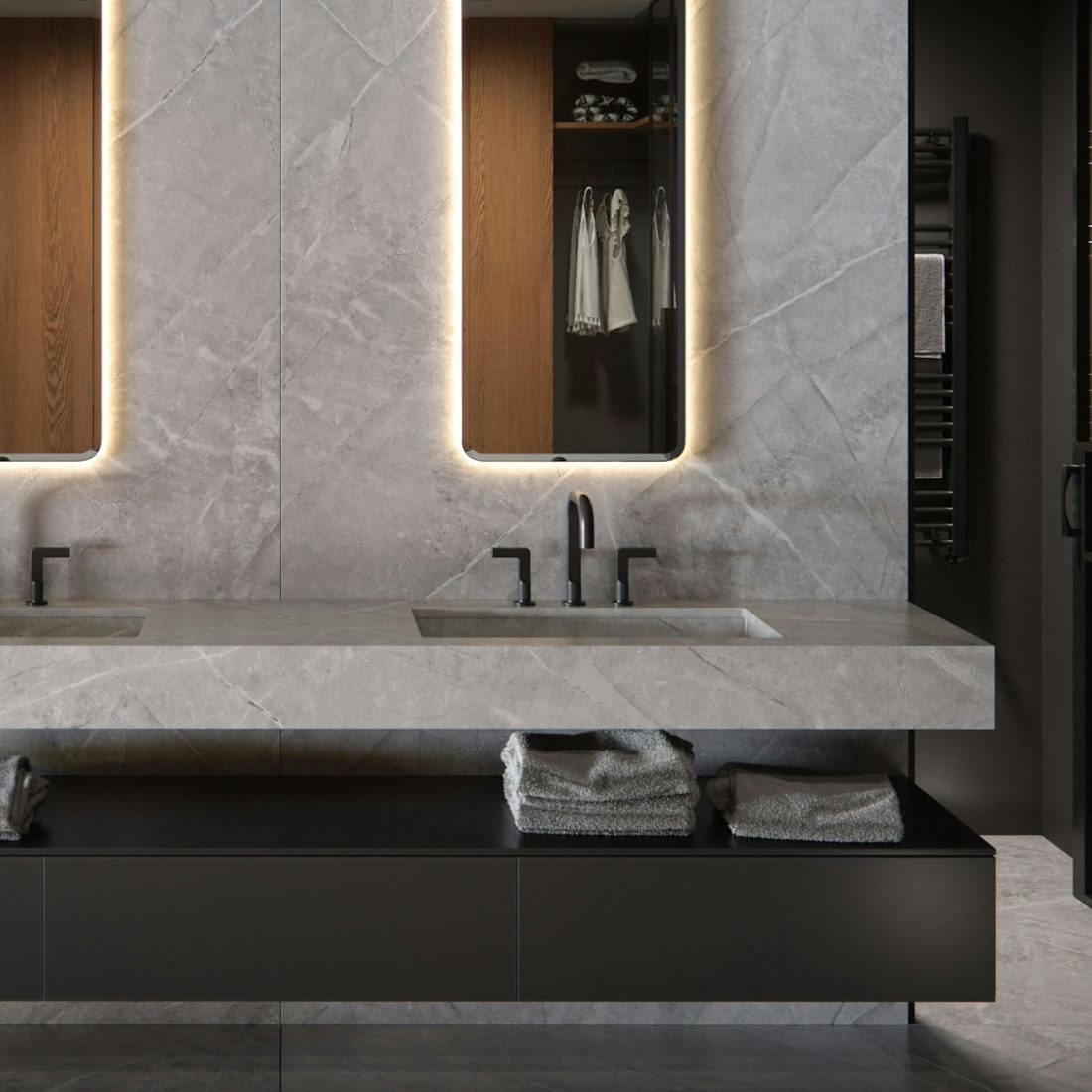 Bathroom countertops
Your bathroom needs solutions that are distinguished by their superior quality, and resilience in the face of the specific humidity conditions and hygiene requirements in the bathroom. Cleaning products can be harsh on some materials, but Cosentino products stand up to chemical agents with quality and strength a los agentes externos, so they stay looking like new for longer.
Endless customization
Cosentino inspires elegance, sophistication, and authenticity through all of its brands. So what makes each one unique? Let's dive in...
Silestone has been the leading brand in countertops for 30 years. It is manufactured with HybriQ Technology composed of a high-performance blend of premium minerals, quartz, and recycled materials manufactured sustainably with 100% renewable electric energy and 99% recycled water.
Dekton Ultracompact is manufactured through a cutting-edge sintering, heating, and pressing technology. Its large format pieces have low porosity and are hygienic, perfect for bathrooms. It is certified carbon neutral throughout its entire lifecycle.
Sensa is the beauty of natural granite and quartzite treated with SenGuard technology. Sensa gives your space unique beauty crafted by nature that is resistant to stains and scratches due to the revolutionary SenGuard treatment.
If you prefer marble, granite, limestone, or travertine in your home, choose Natural Stone. The character of four brands; the confidence and experience of the Cosentino Group.
See range of colours
We remind you our available tools
Online visualizer
Combine in real time the different textures and colors of our materials in Kitchen spaces.
3D Kitchen
Create a 3D of your kitchen in a quick, easy and intuitive way with our virtual assistant.