A revamped classic style for this bathroom with cream tones that exudes elegance and good taste
Nothing has been left to chance in this bathroom. The result is a calm, peaceful atmosphere that invites relaxation.
To convey this feeling of relaxation and at the same time create a classic style bathroom, the interior designer has utilized a palette of cream tones and a well-balanced design of each element. The vanity unit, wooden wall, and the freestanding bath take center stage and work in perfect harmony with each other.
The walls in Dekton® Entzo enhance the bathroom while adding a classic touch
Dekton® Entzo is a material inspired by Calacatta marble. Featuring prominent veins in brown tones, this material brings life and personality to the bathroom and is the perfect companion for the countertop unit.
Neutral tones and subtle textures for each of the bathroom elements: personalized comfort for a unique experience.
The rest of the walls are clad in Dekton® Zenith, a more neutral material without veins.
Finally, the floor features a geometric pattern, designed to emulate the floors of ancient temples. Here, the interior designer has combined Dekton® Entzo, Danae, and Ventus, achieving an impressive result.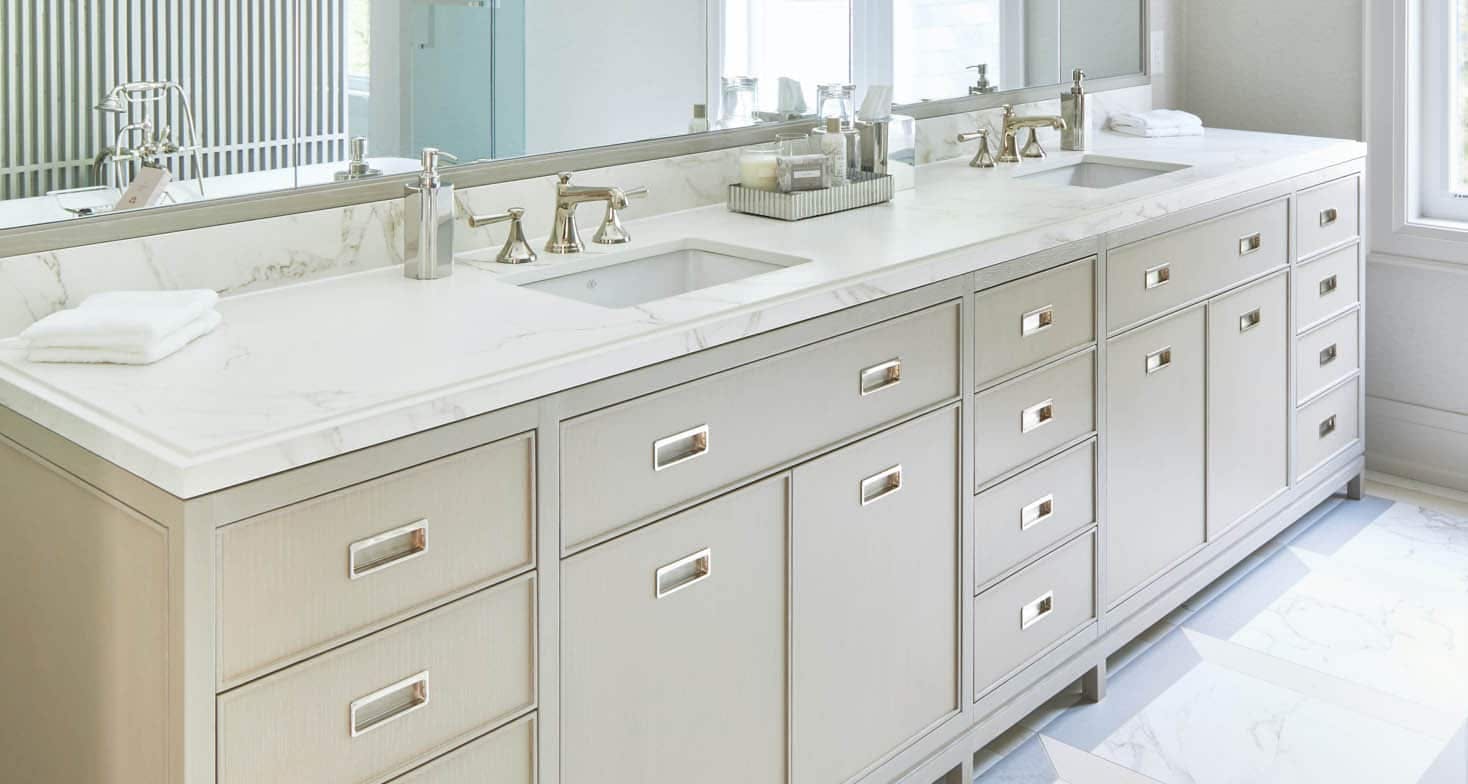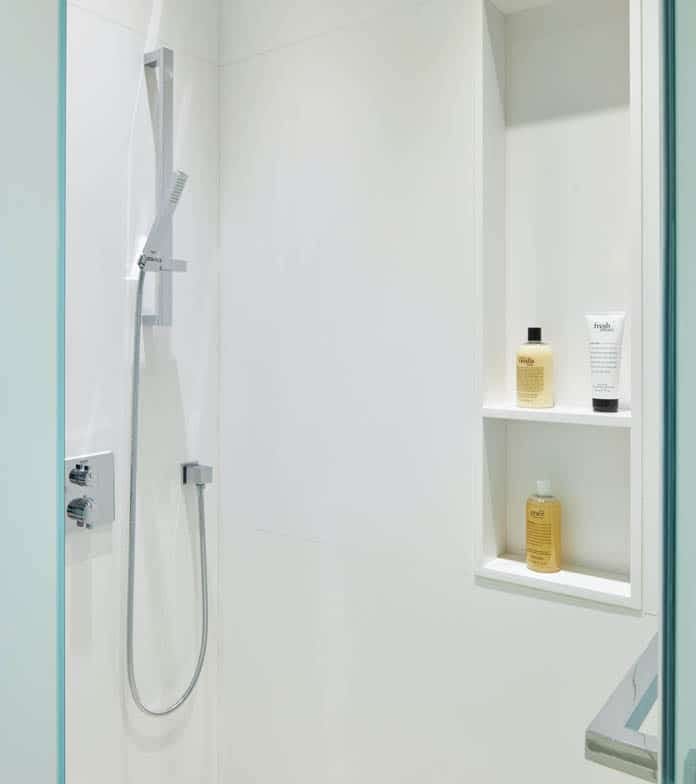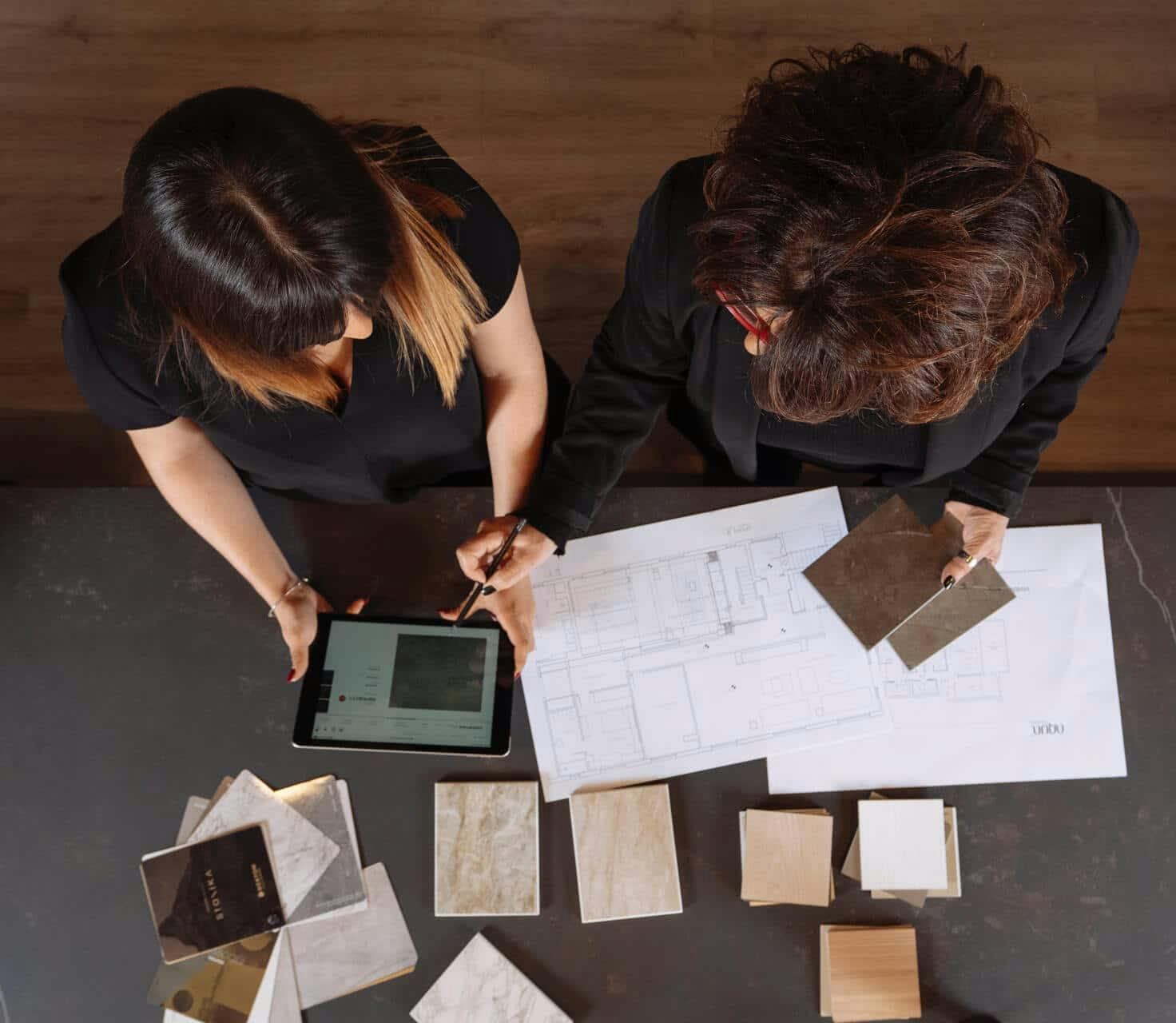 Find your closest Cosentino Dealer
Locate the Cosentino-certified shops and fabricators nearest you!
Go to locator
Find inspiration for your bathroom space
More spaces and comprehensive solutions