Top Homes
A backyard oasis with a Dekton Trilium 'wow' factor
Michelle's Interiors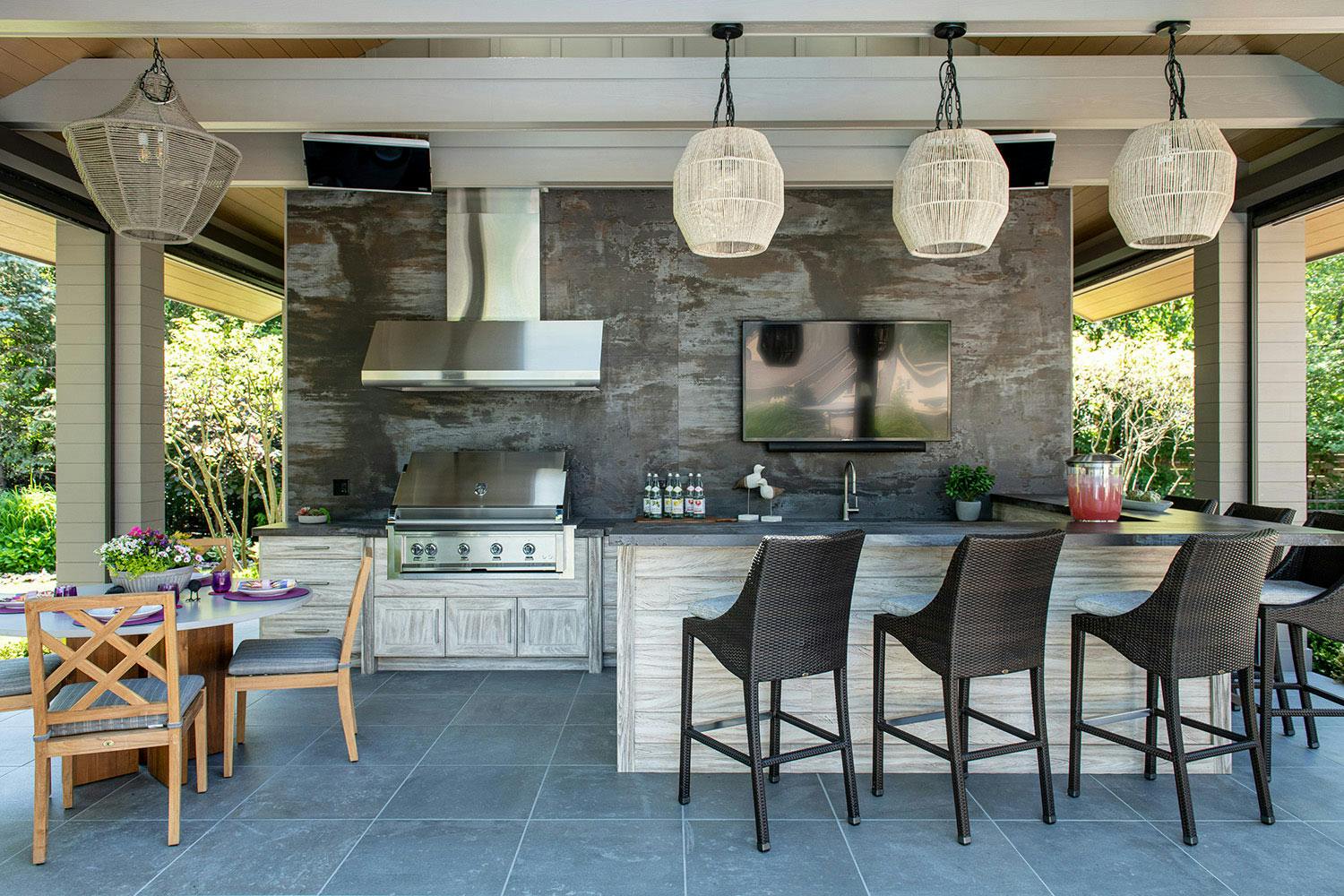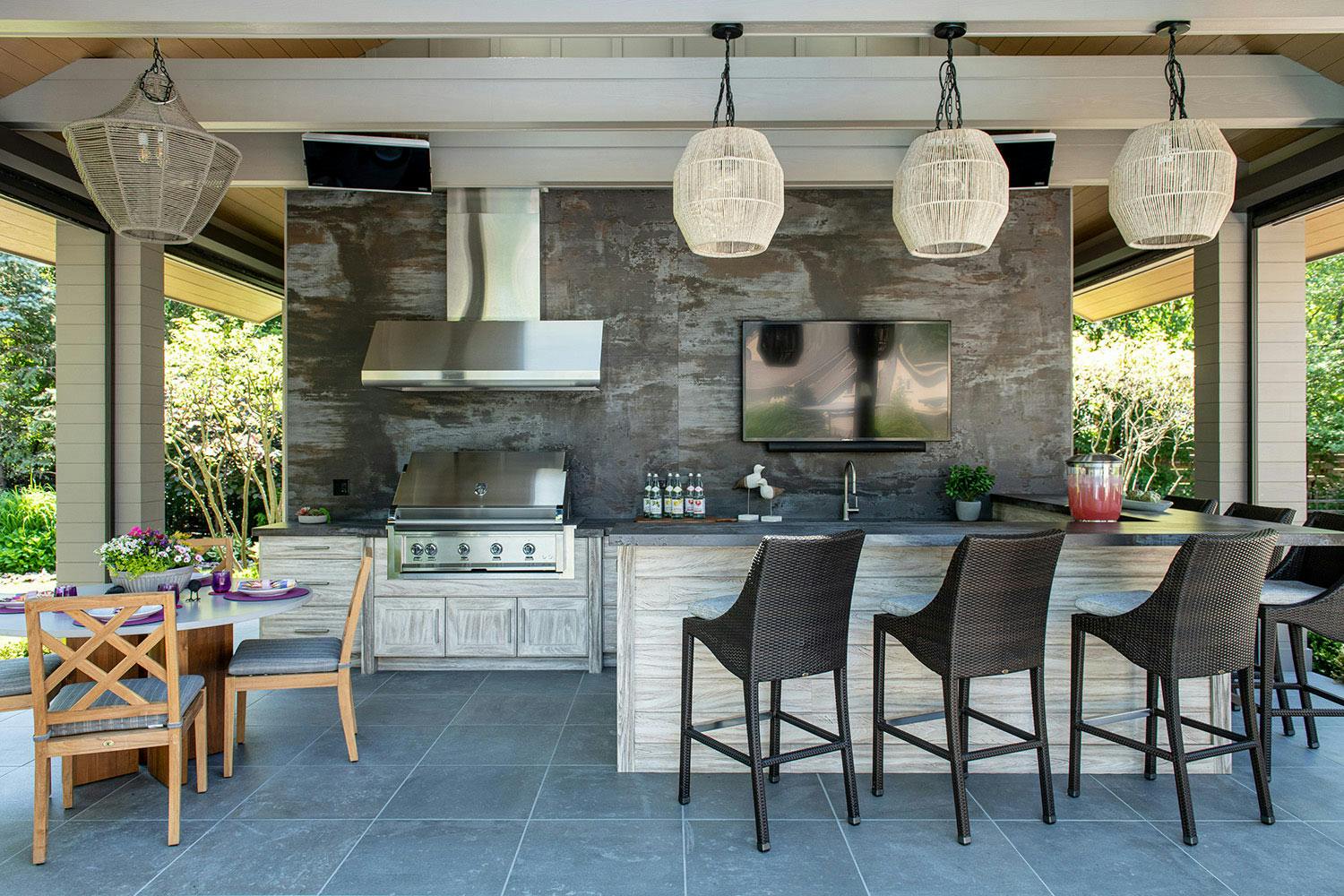 Location
Riverwoods, Illinois (USA)
Installer
Tithof Tile & Marble
Architecture/Design
Michelle Rohrer-Lauer, Michelle's Interiors
Application
Outdoor kitchen
Photography
Jeff Mateer, Studio West Photography
Award-winning interior designer and founder of Michelle's Interiors, Michelle Rohrer-Lauer transformed her client's outdoor space in Riverwoods, IL into a live-in resort. Her suburban clients wanted a resort-like backyard to enjoy with their grandkids in every stage of their life - but it wasn't all about the little ones! The space is an oasis for adults, featuring luxurious furnishings and appliances in line with this upscale home abutting a golf course. Michelle was tasked with making the combination pool house and kitchen area a multifunctional and comfortable space to be enjoyed for years to come.
The designer channeled the five-star resort feel by selecting high-end materials such as Dekton by Cosentino, weather-resistant cabinets, and top-end appliances. Another non-negotiable for the clients was a 'wow factor' - and Dekton Trilium delivered. Michelle knew the rustic, acid-washed look of Trilium would look stunning surrounded by lush landscaping and its technical properties were perfect for the outdoor area. She achieved a rustic refined look as luxurious as the interior by using Trilium on the bar and the statement wall directly behind it.
The most interesting architectural feature of the project is the Dekton Trilium wall in the kitchen/bar area, acting as a backdrop for the entire entertainment center. Picture a sports day, pool time, playing games, having lunch, watching moves - it all happens with the eye-catching backdrop of Trilium. The L-shape of the bar makes the space more intimate and conducive to conversation and making memories while keeping the work area private.
Material selection was key in maximizing the space's year-round use. Dekton is sure to withstand the weather extremes in Chicago, from blazing summers to frigid winters, without losing its color or properties. It is also easy to clean and disguises spills and crumbs, a must for this highly used space. The designer used heating units, light fixtures, phantom screens on the pool house, and thickly cushioned chairs to ensure the space could be enjoyed during every season.
"I feel like I'm on vacation at the Four Seasons every time I step outside."
Homeowner and client
Cosentino's materials used in this project
Explore Similar Case Studies