Top Homes
A balanced design using Dekton in a luxury home in Mexico City
Grupo Altea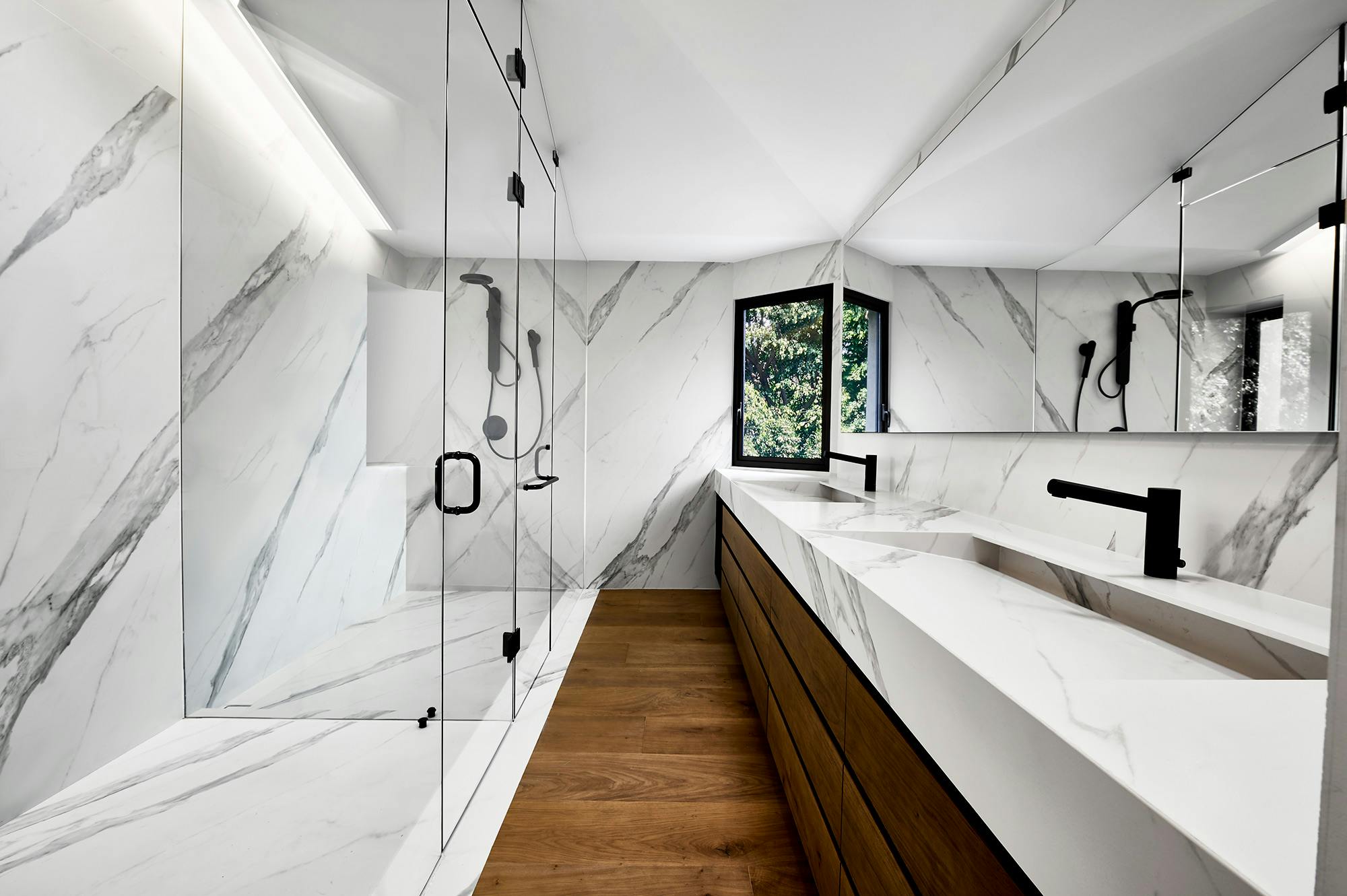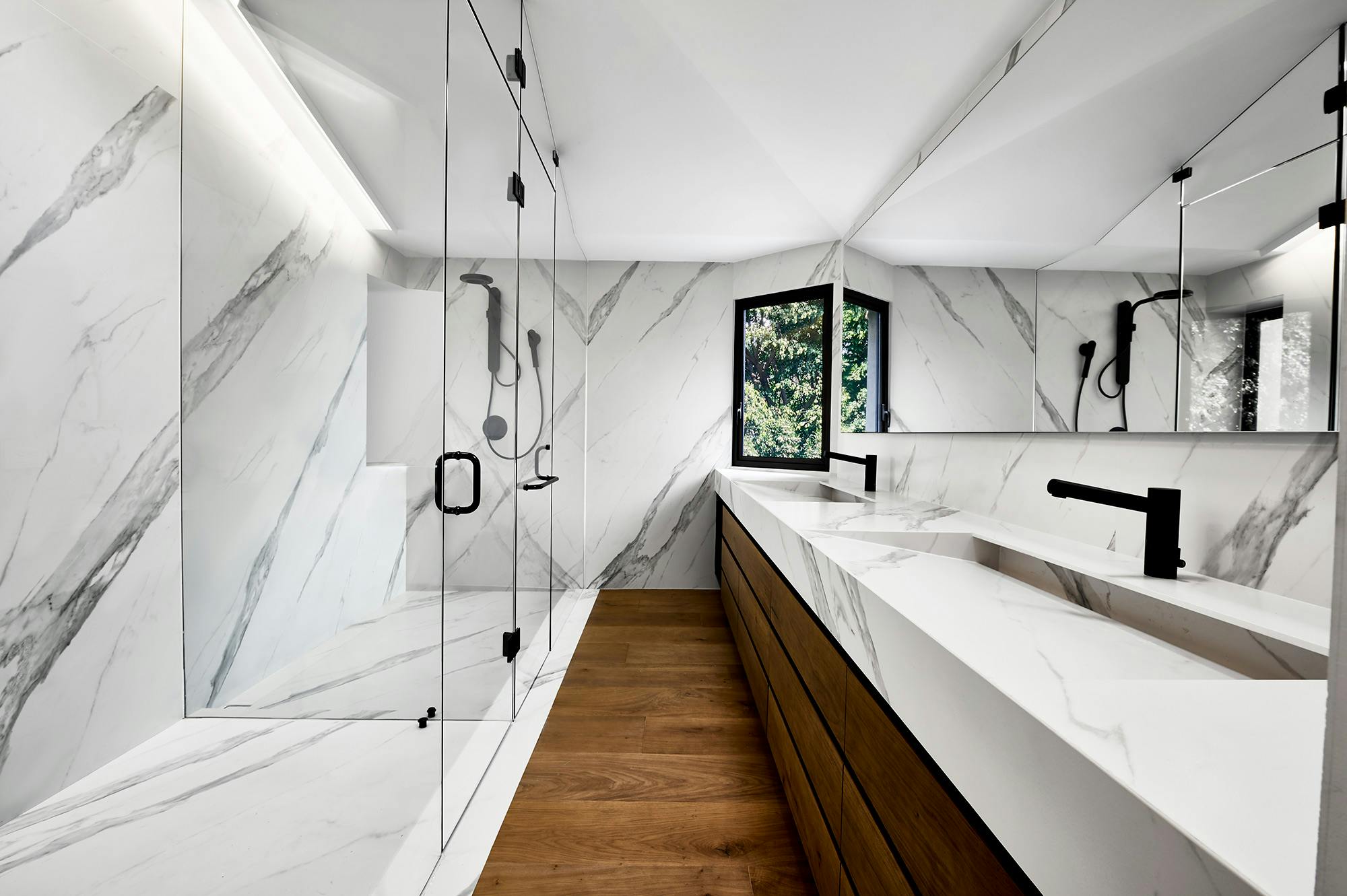 Location
Mexico City (Mexico)
Application
Bathroom, outdoor oven, flooring
Thickness
4 mm, 8 mm, 12 mm, 20 mm
Photography
Misael Covarrubias
Architecture/Design
Grupo Altea
Color
Opera, Makai | Smoke
Located in the residential area of Bosques de las Lomas in Mexico City, La Ventana stands as a luxury home designed in a contemporary style with a strong focus on materials. Conceived by architect Juan Pablo Serrano from Grupo Altea, it features a timeless interior in which functionality blends with balanced and harmonious luxury.
For the various wall and floor claddings, a geometric design with pure lines was used, in which Dekton and Sensa are the core materials. Floors, furniture and bathrooms become a canvas on which Cosentino surfaces show their versatility to adapt to different spaces. According to the architect, 'the large format monolithic materials' are the most significant element of this compact project.
Luxuriously clad wet areas
Its quality and ease of cleaning was the most valued by both the client and the architect when choosing Dekton. They went for Opera colour for the bathroom 'because of its brightness and timeless veining', says the client. Inspired by Italian Carrara marble, it features a simple light grey veining on a creamy white background that adds an extra touch of classic luxury to any space.
In the bathrooms it was used for vanity units, walls and floors. Thanks to its low porosity, Dekton proves to be the ideal surface. It is easy to maintain and highly resistant to stains and scratches, which guarantees a long service life. In addition, the large format of the slabs means that joints are kept to a minimum, allowing for a more compact and seamless design.
A deep colour for the flooring
On the other hand, Sensa was selected for the flooring, which brings the warmth of natural stone. The colour chosen was the deep dark shade Smoke, a natural granite with a unique stain-resistant treatment that provides visual continuity to the communal areas, where it has been laid on all the floors. Its black hue contrasts with the white and ecru tones used for walls and furniture to create a unique and timeless high-class atmosphere.
Dekton exterior detail for the oven
On the exterior of the house, another detail shows the great versatility of Dekton. A monolithic oven has been clad in Dekton Makai, a warm and welcoming colour inspired by wood surfaces and with a vintage white finish. The result is a contemporary and sculptural set in which Dekton fits perfectly and is ideal for the demands of this application, as it is a high temperature resistant material.
Cosentino's materials used in this project


Explore Similar Case Studies