Top Homes
A beautifully designed swimming pool in San Sebastián
Beniamin Ionel Stiopu, Reformas Iparralde
Location
San Sebastián, Spain
Architecture / Design
Beniamin Ionel Stiopu, Reformas Iparralde
A contemporary design concept in a house featuring a swimming pool
Located in San Sebastián, this contemporary-style home offers outdoor spaces with a lot of character and a consistent, balanced and functional design. Beniamin Ionel Stiopu, from Reformas Iparralde, has created a space for relaxation with a timeless, minimalist feel.
With this design concept in mind, the architect opted for a Dekton surface by Cosentino, which becomes the key material, giving a unique and very pleasant look that makes outdoor spaces enjoyable. Specifically, Dekton was used for the dining room floor under the cantilever, the staircase leading to the swimming pool, which is located on a slope, and the areas surrounding it.
Easy-to-install large-format slabs
'We used Dekton in an extra-large format, trying to make the most of each piece to achieve an even, seamless result,' explains the architect. The reduced number of joints is one of the great advantages of using large-format Dekton slabs. More specifically, panels measuring 3,180 x 1,420 mm were laid to cover a surface area of more than 80 m².
'The use of Cosentino materials has required us to work with punctuality and precision, meeting deadlines and exceeding expectations,' he points out. The precise and quick installation of the slabs is also a distinctive feature of Dekton that makes it an ideal material for this type of work, due to the simplicity of the process. 'After levelling with mortar, the slab was glued directly to the floor,' says the architect.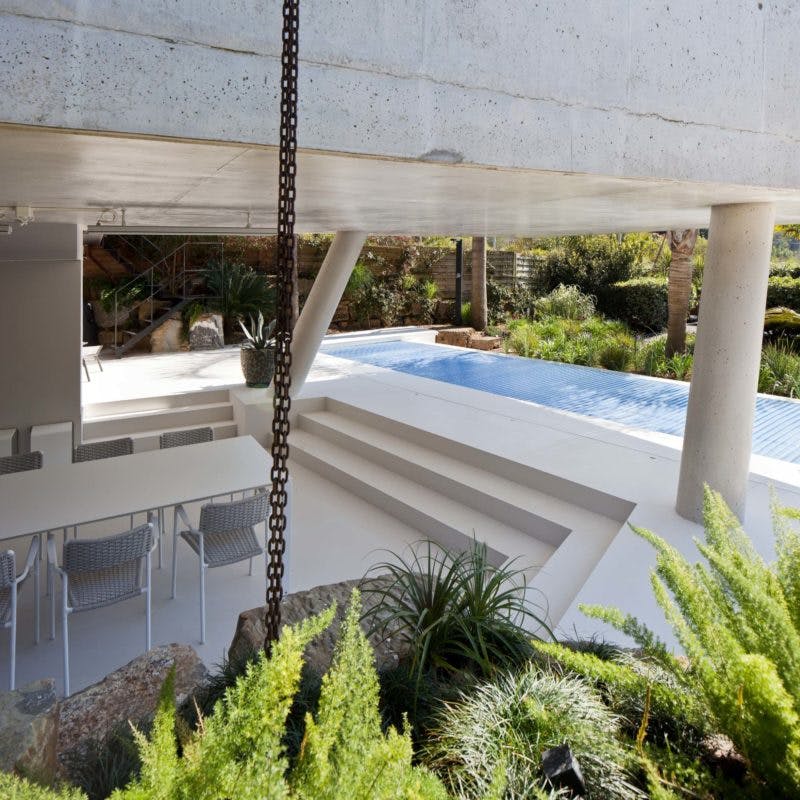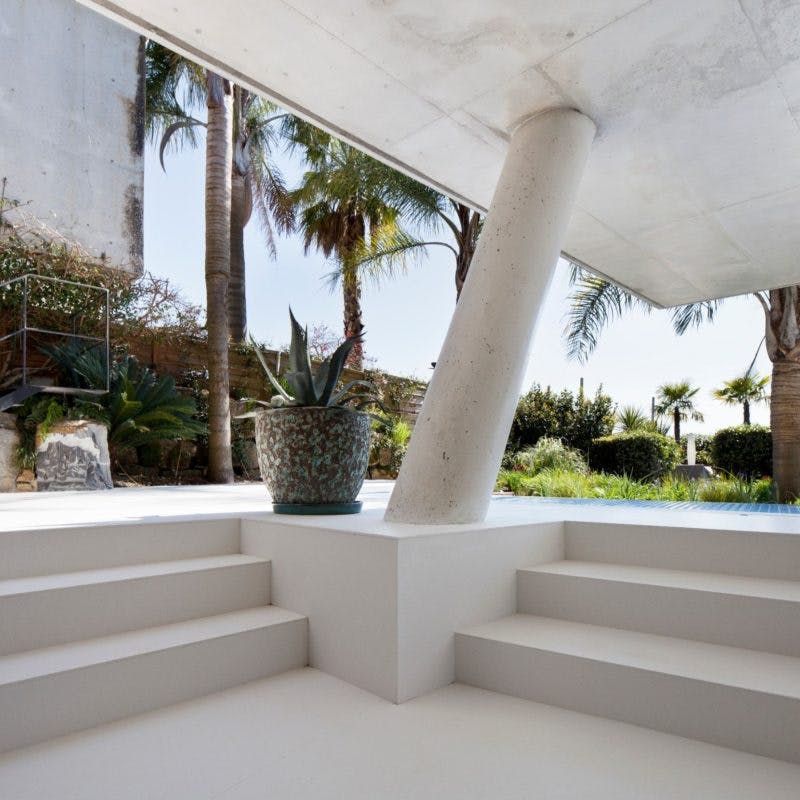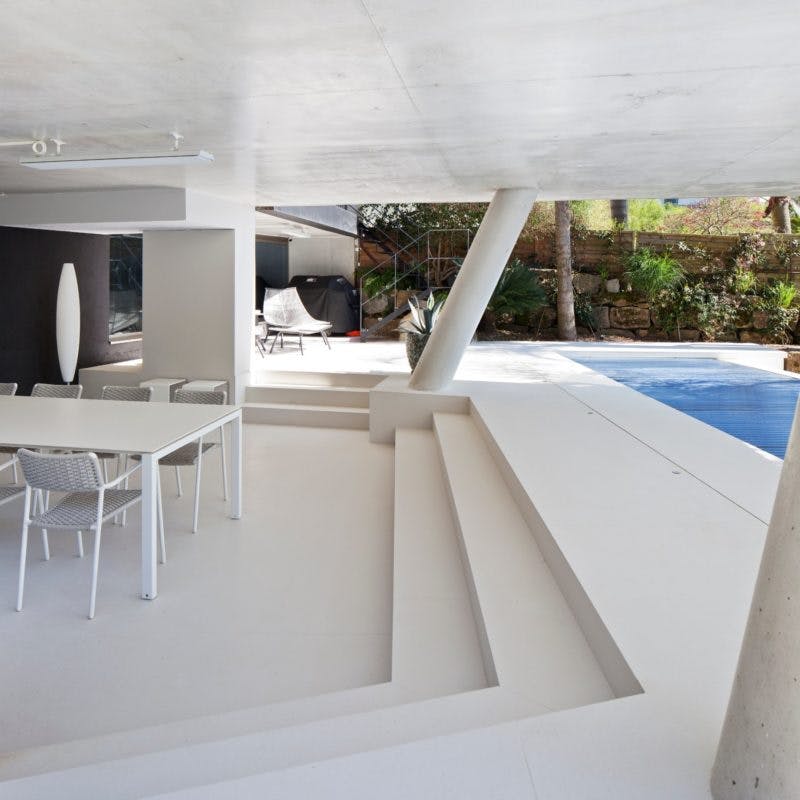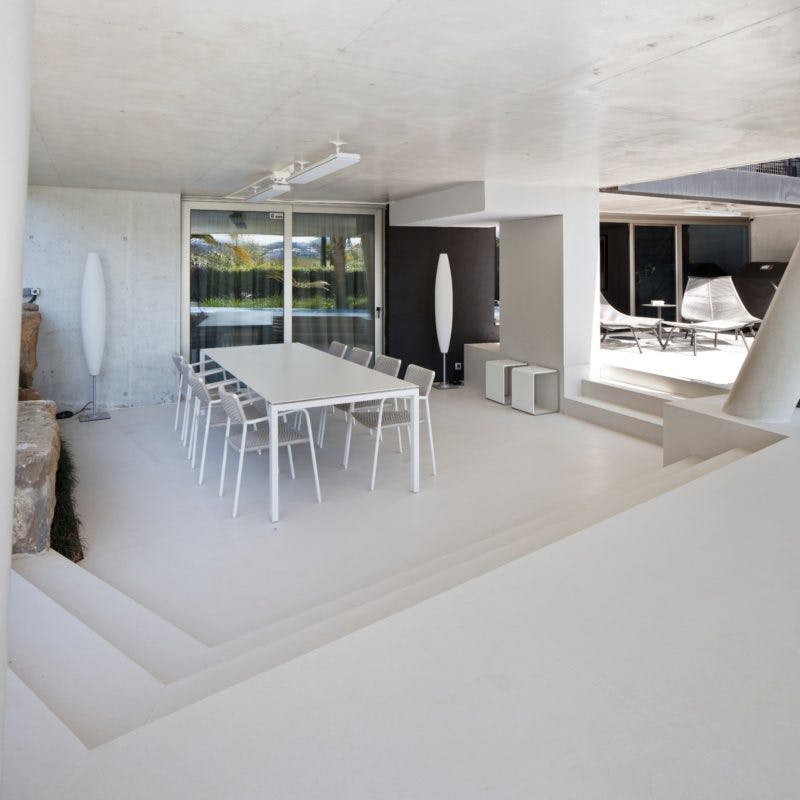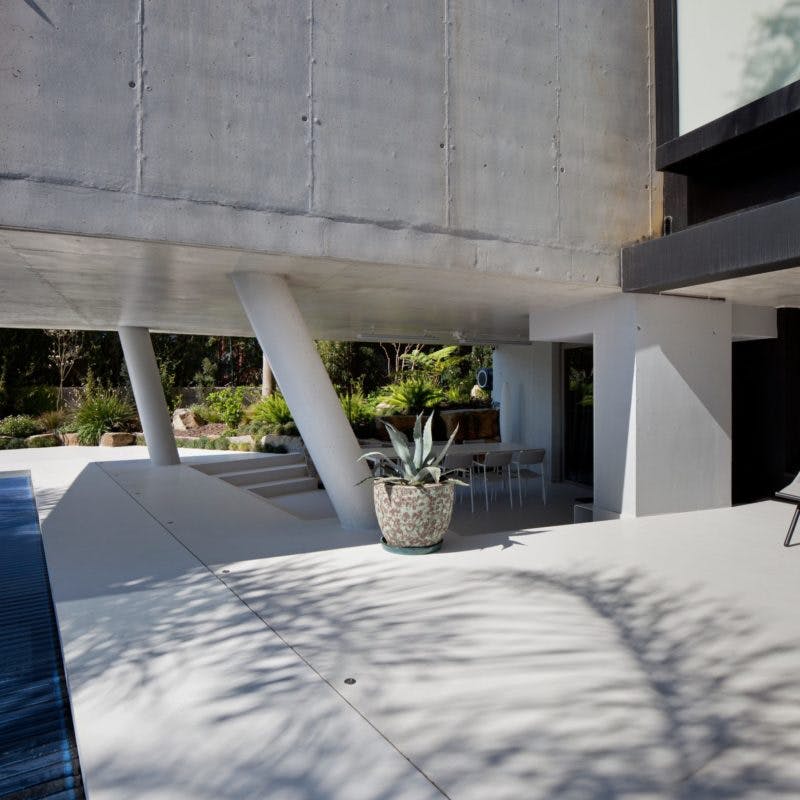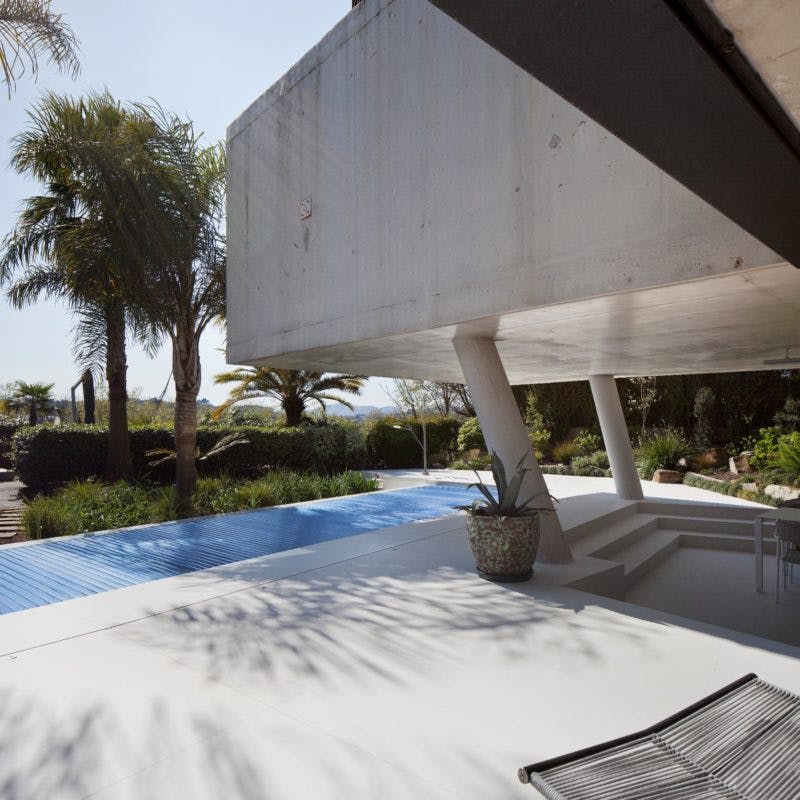 Other technical advantages
Given that this area of the house will be exposed to extreme weather conditions such as sun, cold and heat, Dekton is ideal as a flooring solution, as it resists temperature changes perfectly. Furthermore, it is highly resistant to scratches and stains, which is essential in high-traffic areas. It is also very easy to maintain and its resistance to stains is due to its low porosity.
The colour chosen for this dining and swimming pool area was the timeless and elegant shade of Nayla. It is a granulated matt white that provides brightness and a clean visual appearance. It is particularly suitable for designing light-filled spaces with a subtle and simple beauty.
'We used Dekton in an extra-large format, trying to make the most of each piece to achieve an even, seamless result.'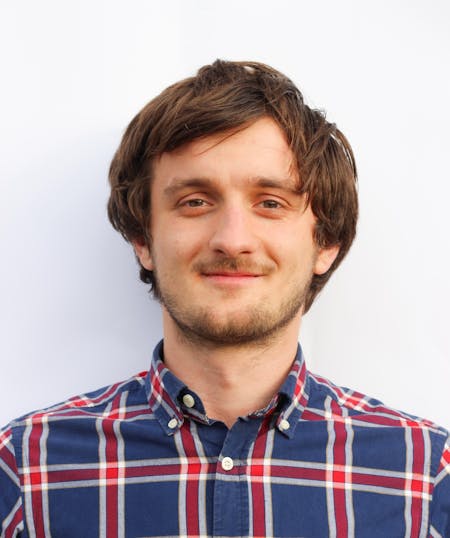 Beniamin Ionel Stiopu
Engineer. Reformas Iparralde
Cosentino's materials used in this project