Top Homes
A custom family home with the luxury and functionality of Dekton
Supersketch Designers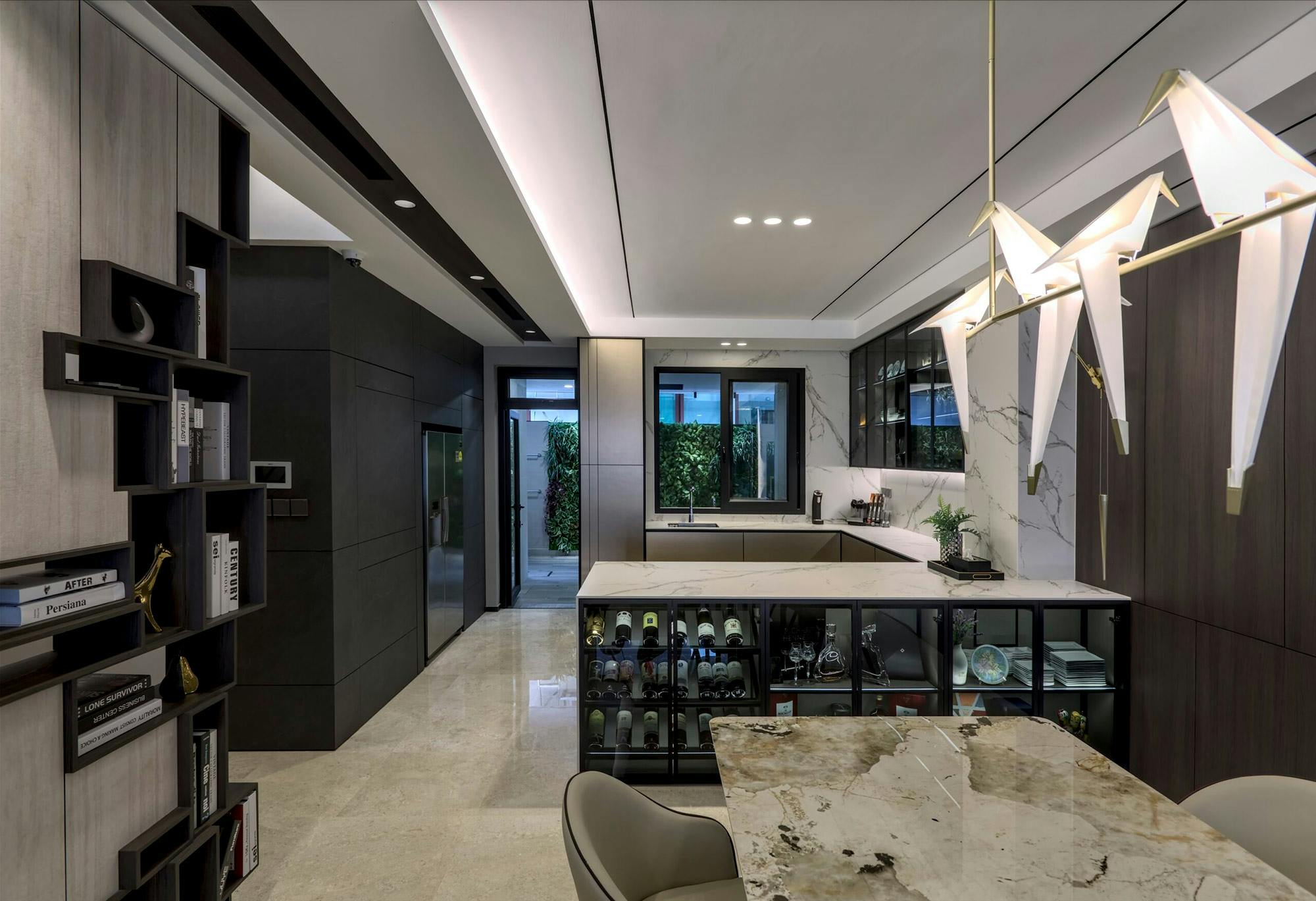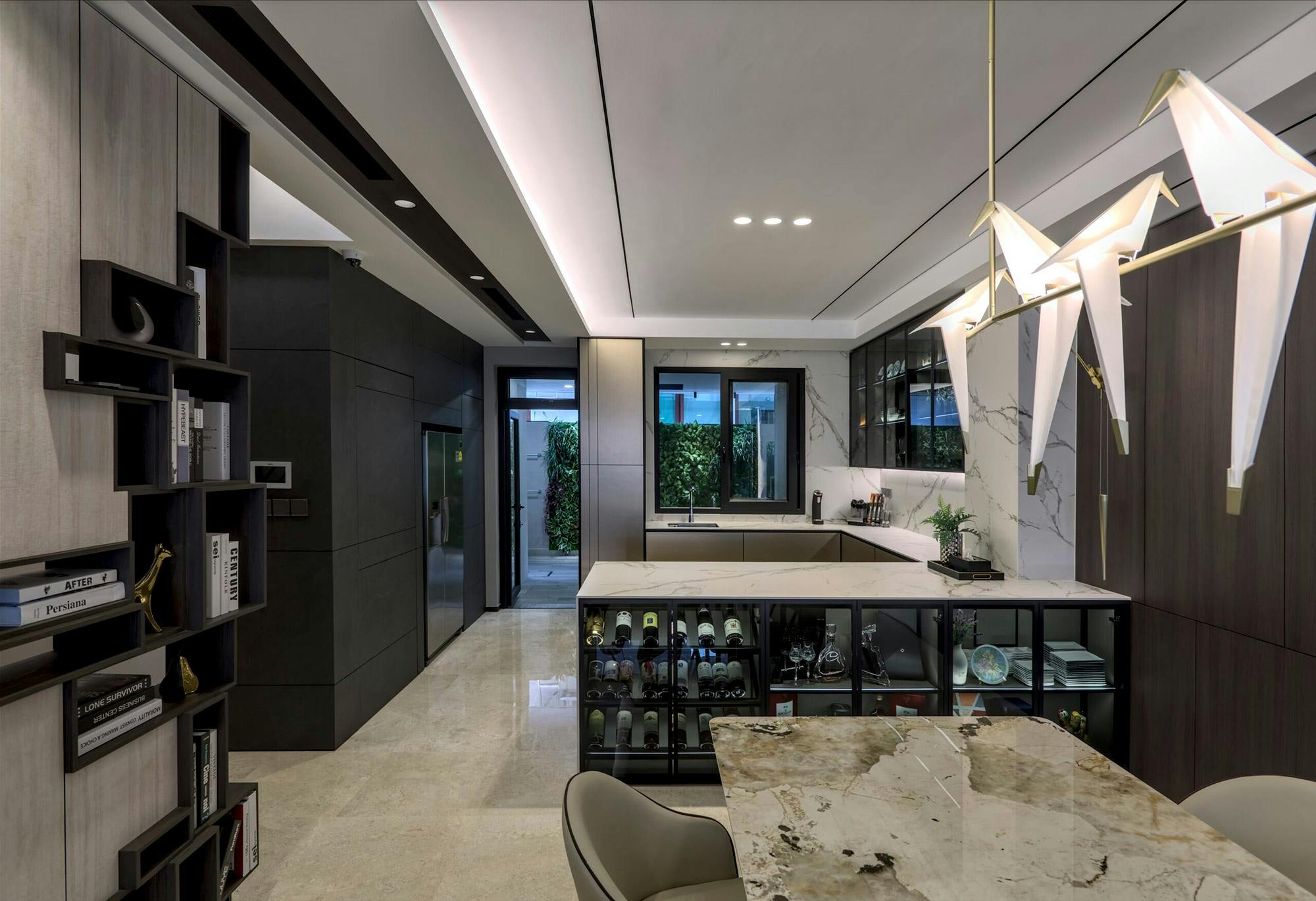 Application
Kitchen and dining table
Architecture/Design
Supersketch Designers
Designing a home for a family with two small children that combined functionality and warmth as well as social spaces with quieter rooms was the goal of Supersketch Designers, the design team responsible for this project in Singapore. "With two small children it is essential to build a warm, cosy and comfortable home that is, at the same time, quiet so that the owners can enjoy quality time together as a couple. The overall style of the house is modern and contemporary, with dark, luxurious and cosy interior spaces", say the designers.
The living room, kitchen and dining room became the main spaces to achieve these goals. In these rooms, we opted for a contemporary design based on luxury and quality. "In our designs, we strive to create a timeless and sophisticated sense of luxury. We use high end materials and surfaces that are not only durable and beautiful, but also exemplify elegance and unique style", they further say. "To achieve this, we usually turn to Cosentino products, mainly Dekton surfaces. We know that the results will always be excellent", the studio says.
Dekton surfaces for the kitchen and dining room
On the ground floor is the living room, a luxurious space featuring sophisticated elements such as a dark wood and marble wall panel, a Bluetooth smart lighting system and an elegant ceiling lamp. Blending perfectly with all of them is Dekton Khalo, whose use on the large dining table makes it the centre of attention in the room. Its robust colour, inspired by Patagonia natural stone, and its spectacular shine combine perfectly with the golden table legs.
Meanwhile, the kitchen features another Dekton colour to add an elegant touch to the design. "With its white background and grey veining, Dekton Aura fits in perfectly with the design of the open kitchen, enhancing natural light", the studio further says. The classic touch of Aura, a colour inspired by Calacatta and Carrara marbles, brings a timeless style to the spectacular kitchen.
Versatility, quality and durability
"Working with Cosentino materials has been a fantastic experience", say the designers. "Its wide range of materials and finishes has allowed us to create truly unique designs for our customers, and we are always amazed by the quality and durability of its products".
According to the design team, Dekton is "an incredibly versatile and reliable surface capable of meeting the needs of a wide range of design projects". "We would certainly use its materials in upcoming projects, as its products constantly exceed our expectations and delight our customers".
Cosentino's materials used in this project
Explore Similar Case Studies