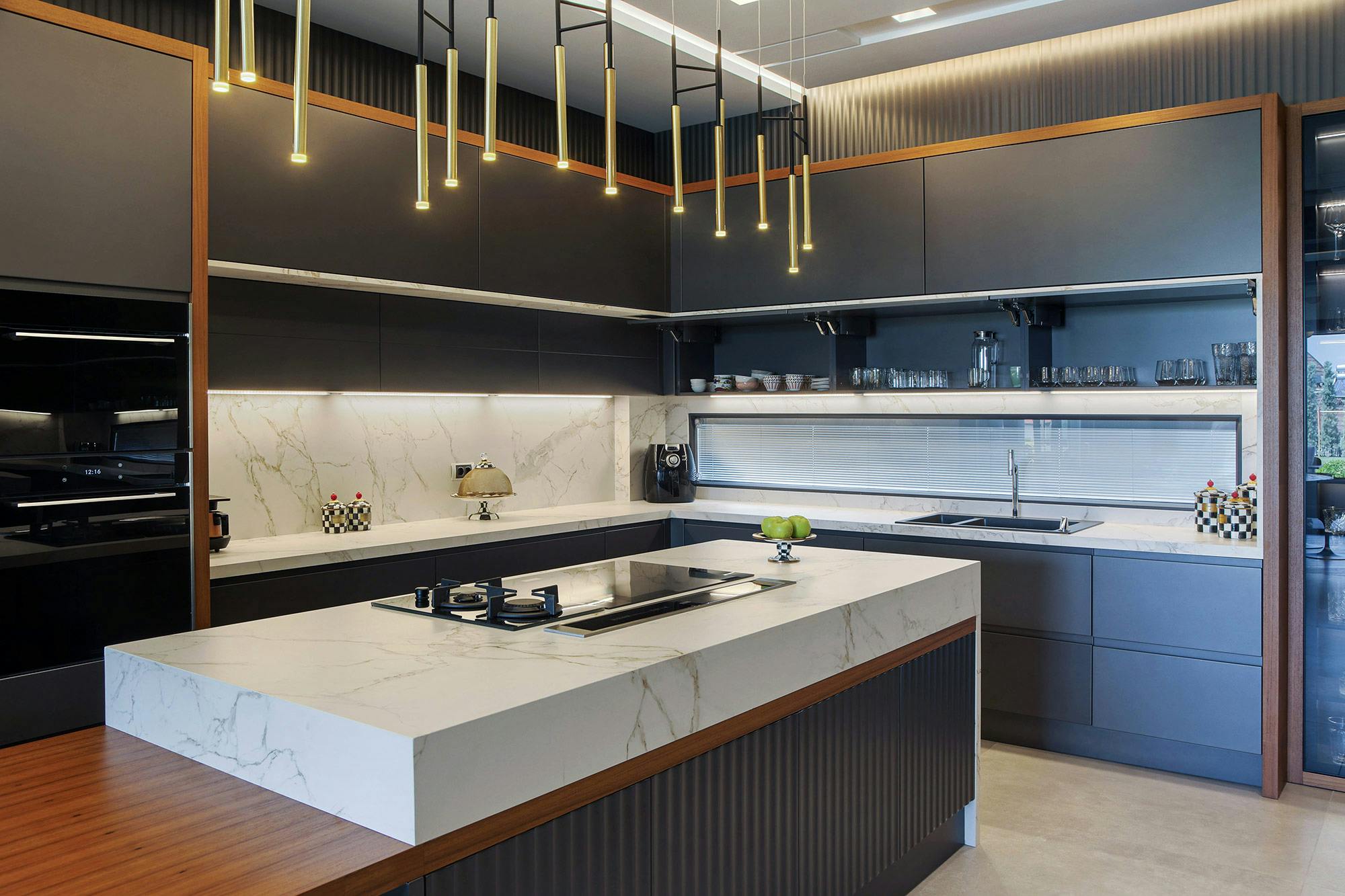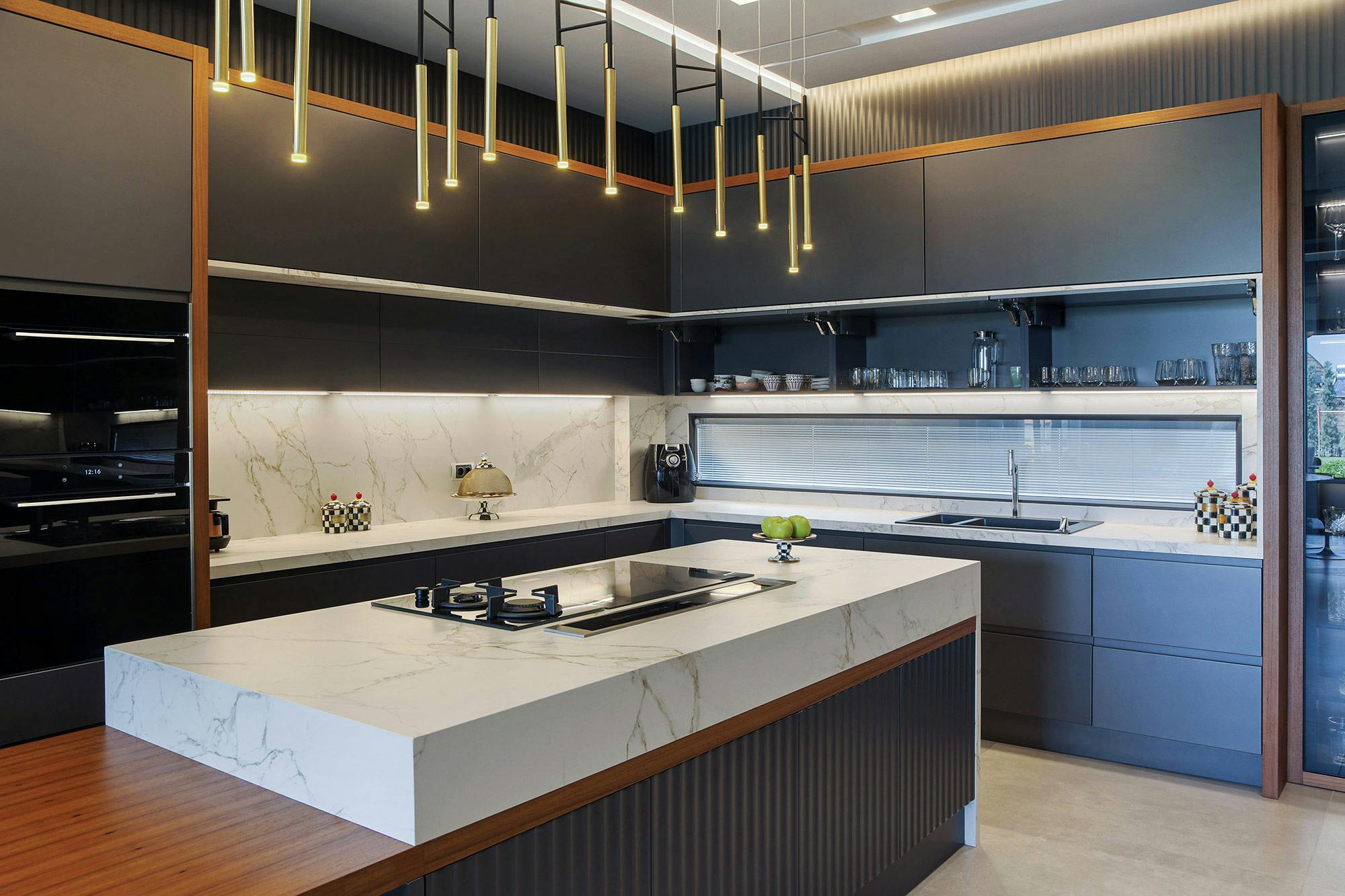 A design and sustainable villa featuring glass, wood, metal and Dekton surfaces
Top Homes
A design and sustainable villa featuring glass, wood, metal and Dekton surfaces
Orhan Demirçelik Architecture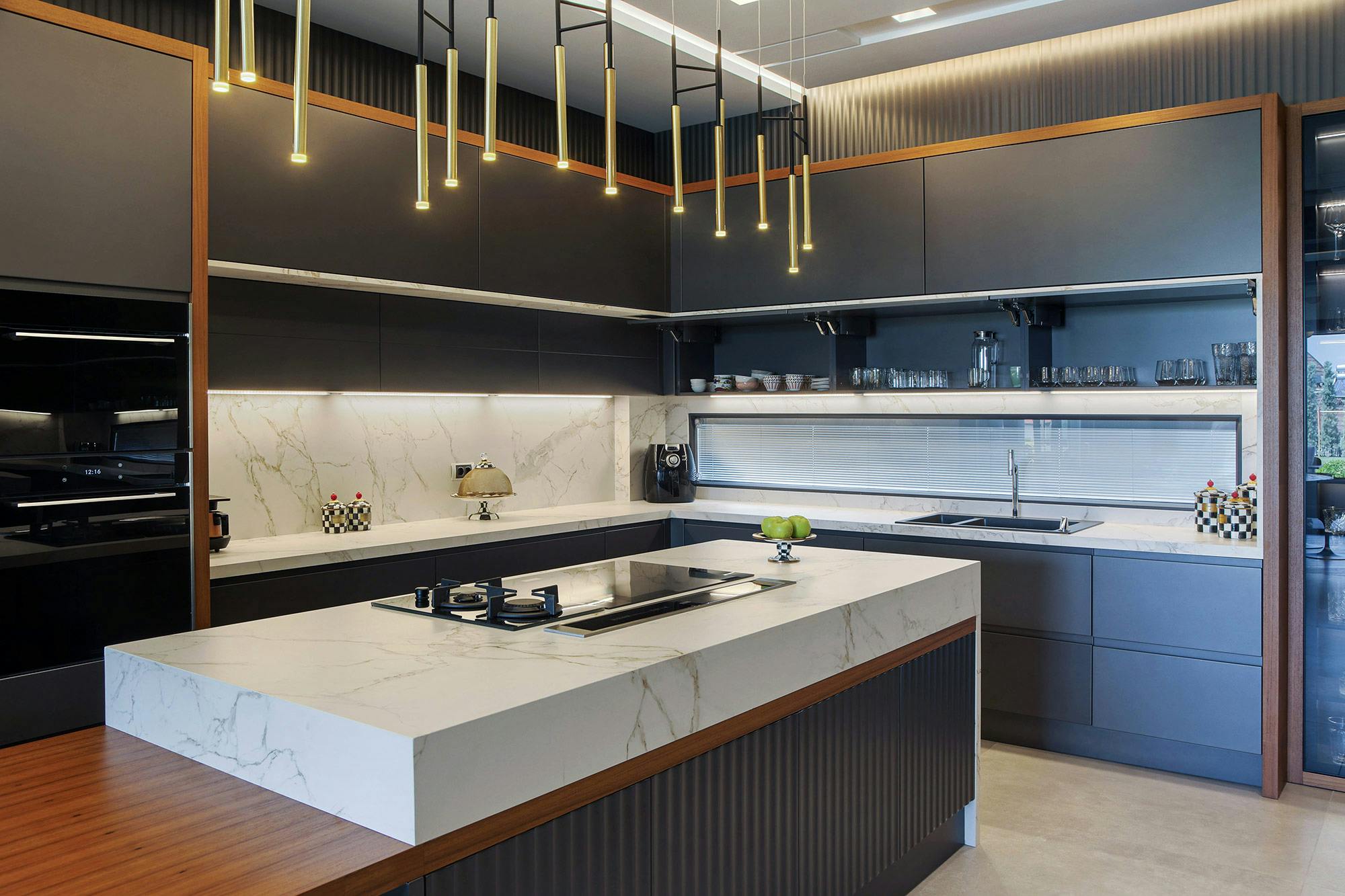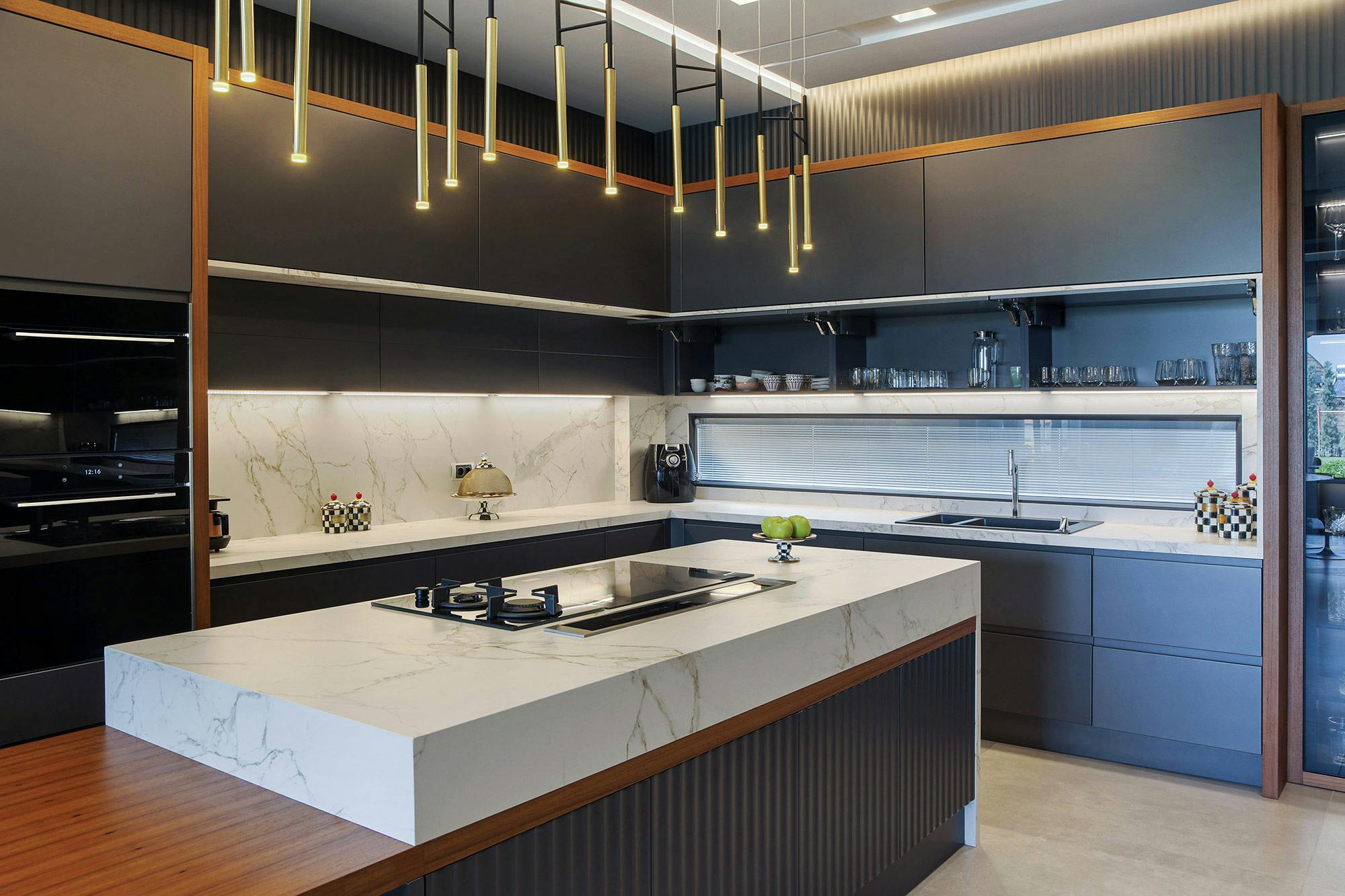 Location
Kayseri (Turkey)
Application
Kitchen worktop and front, wall cladding, furniture
Architecture/Design
Orhan Demirçelik Architecture
For more than 20 years, the Turkish studio Orhan Demirçelik Architecture has been developing bold, modern design projects with a holistic approach that takes into account both functionality and the well-being of people and the environment.
The shell that the studio talks about is made of glass, metal and wood, which was a real challenge due to its very particular shape. "It was very difficult to execute our unusual design with materials such as glass, metal and natural wood. In the end, with the help of experienced and expert teams and the use of materials suited to the task, we were able to give the structure the shape we were looking for without compromising our vision", they further say.
One of the studio's latest projects is a villa located in a rural area of Kayseri, Turkey. Like most of the firm's projects, the villa takes inspiration from the natural environment that surrounds it. "In addition to the harmony of colours and materials with nature, its distinct design has made the villa the most beautiful and perfect element of the place", explains the studio. "It was a great pleasure for us to ensure that the residents could spend time in every corner of the house, both indoors and outdoors, enabling them to meet the needs of modern life without being slaves to technology".
The wood-metal-glass trio continues to dominate the interior of the house, complemented by other sustainable and eco-friendly materials such as Dekton. Cosentino's ultra-compact surface is carbon neutral for its entire life cycle, which means that it is effectively managed over the course of its lifespan, from the extraction of the raw materials, to the use of the product and its subsequent disposal. In addition to this, the CO2 emissions generated during the process are offset through compensation projects certified by the UN.
"Dekton was the right choice for our eco-friendly and techological structure. While its appearance matches our designs, its manufacturing technology, ease of use and great durability were also key in our decision making. In addition, Cosentino did a great job together with the professional production and assembly team. In the end, both we and the owners were really satisfied, which makes us think that we will use Cosentino products in our upcoming projects. We are very grateful", the studio says.
Marble-inspired and easy to clean: the advantages of Dekton Entzo
Specifically, the surface chosen for the project was Dekton Entzo, a colour inspired by Calacatta Gold marble whose random golden veining exudes realism and naturalness. This colour is used on the kitchen worktop, front and island.
The same colour was also used on the TV wall, where it brings consistency and armony to the whole. This adds even more unexpected benefits in terms of sustainability. The reason? Dekton minimises the use of environmentally damaging chemicals, as it can be cleaned simply with just a damp cloth.
Cosentino's materials used in this project
Explore Similar Case Studies