Top Homes
A floating staircase teams up with Silestone to achieve its elegant design
DualSpace Studio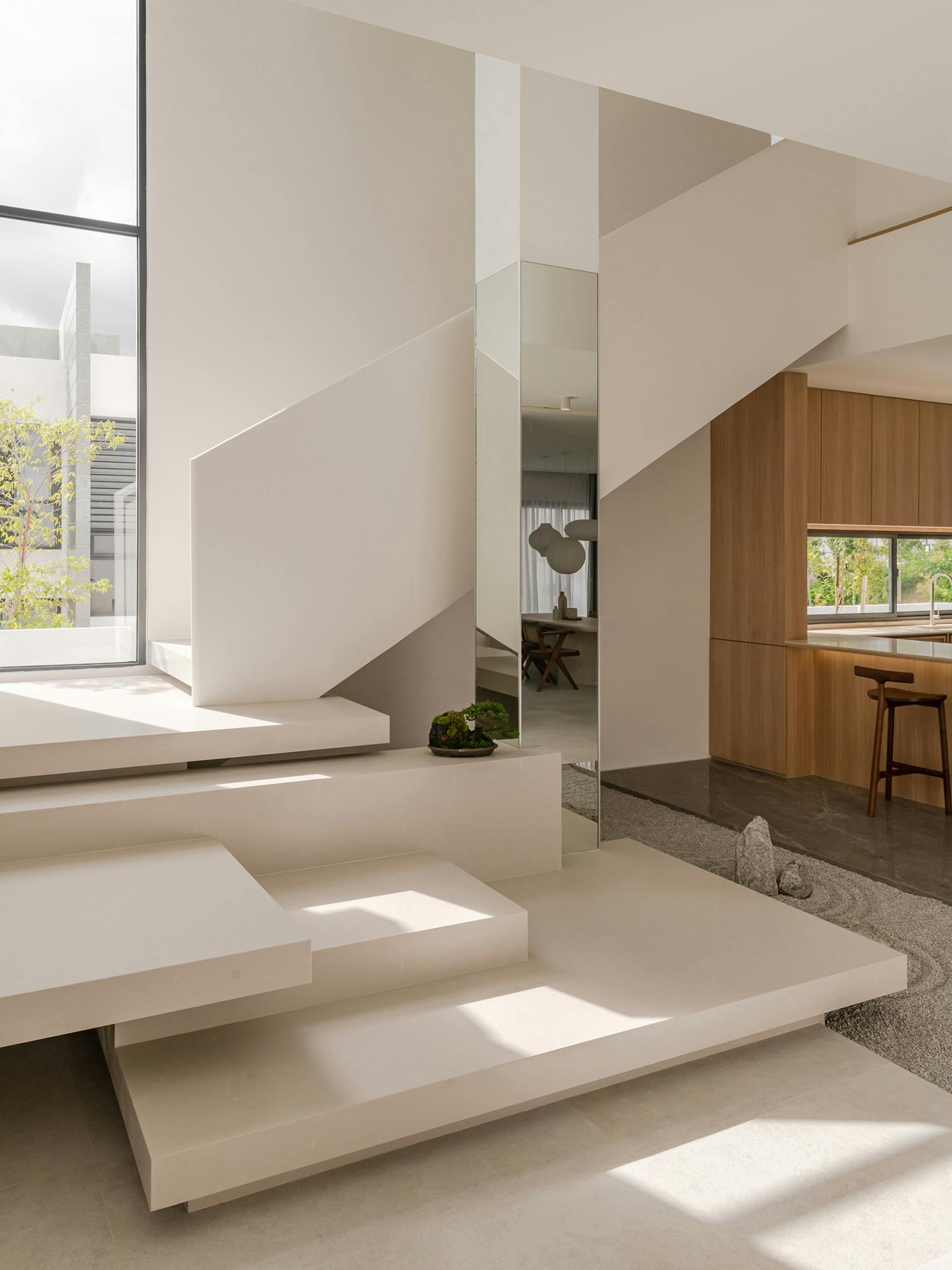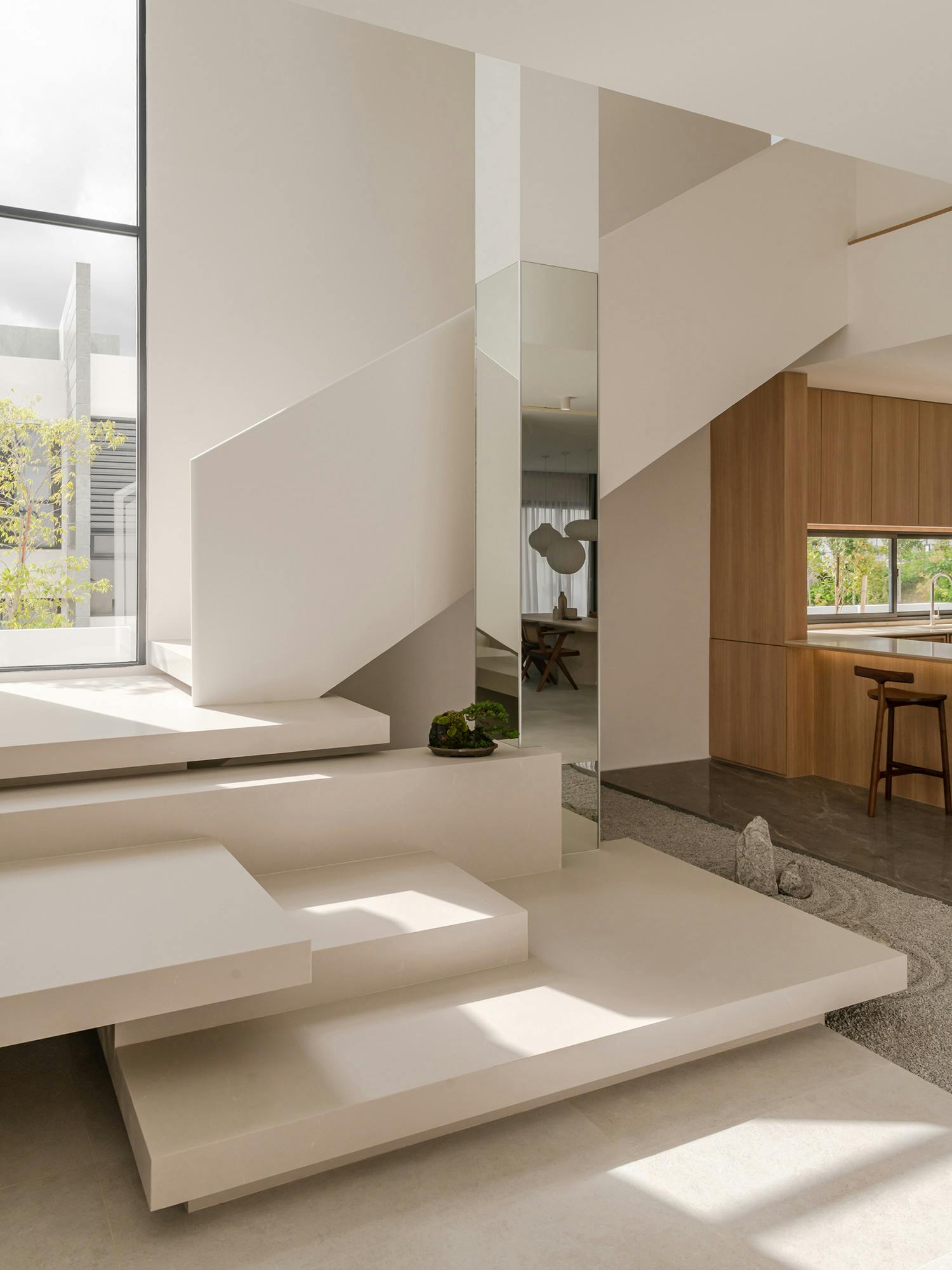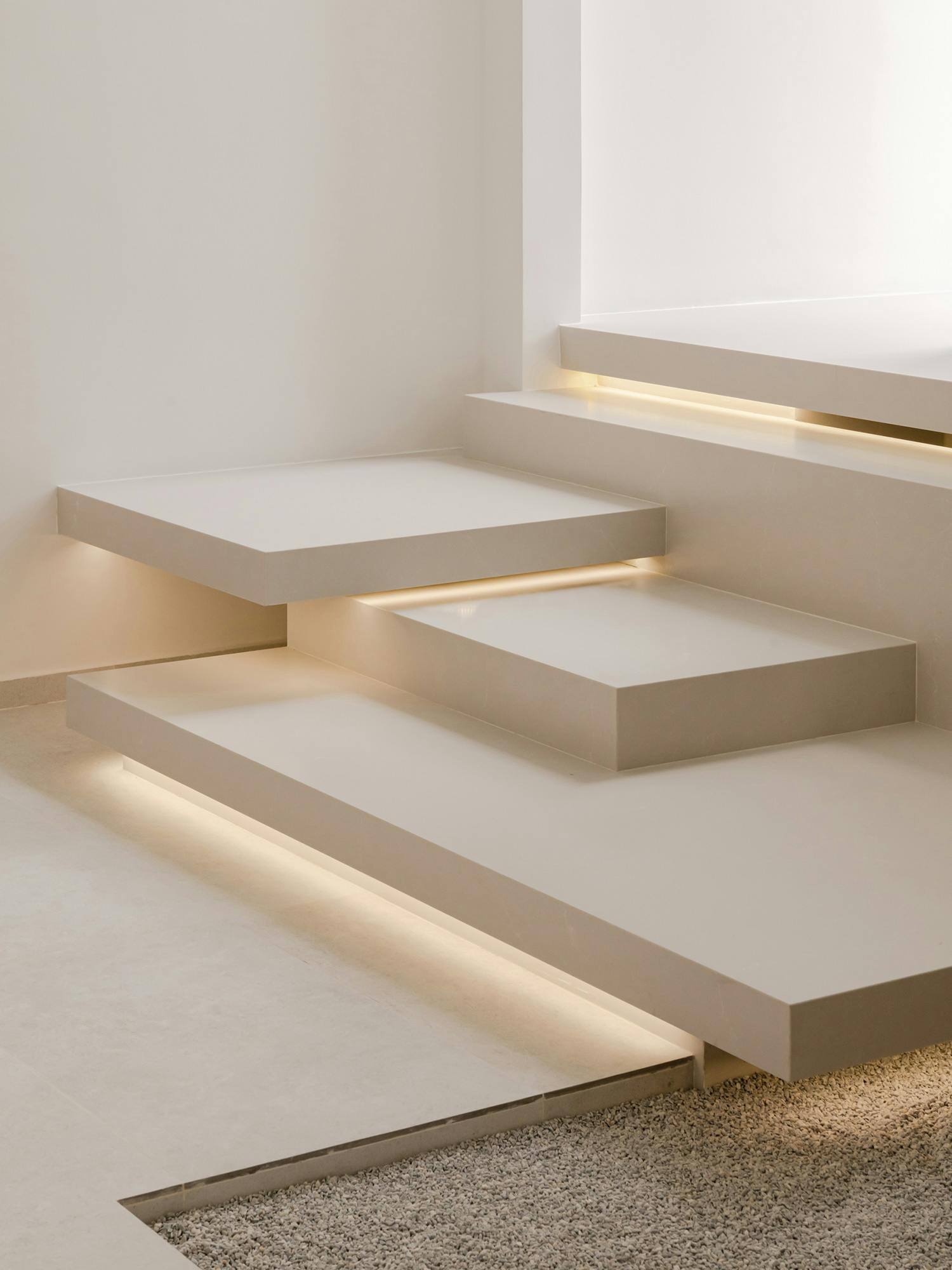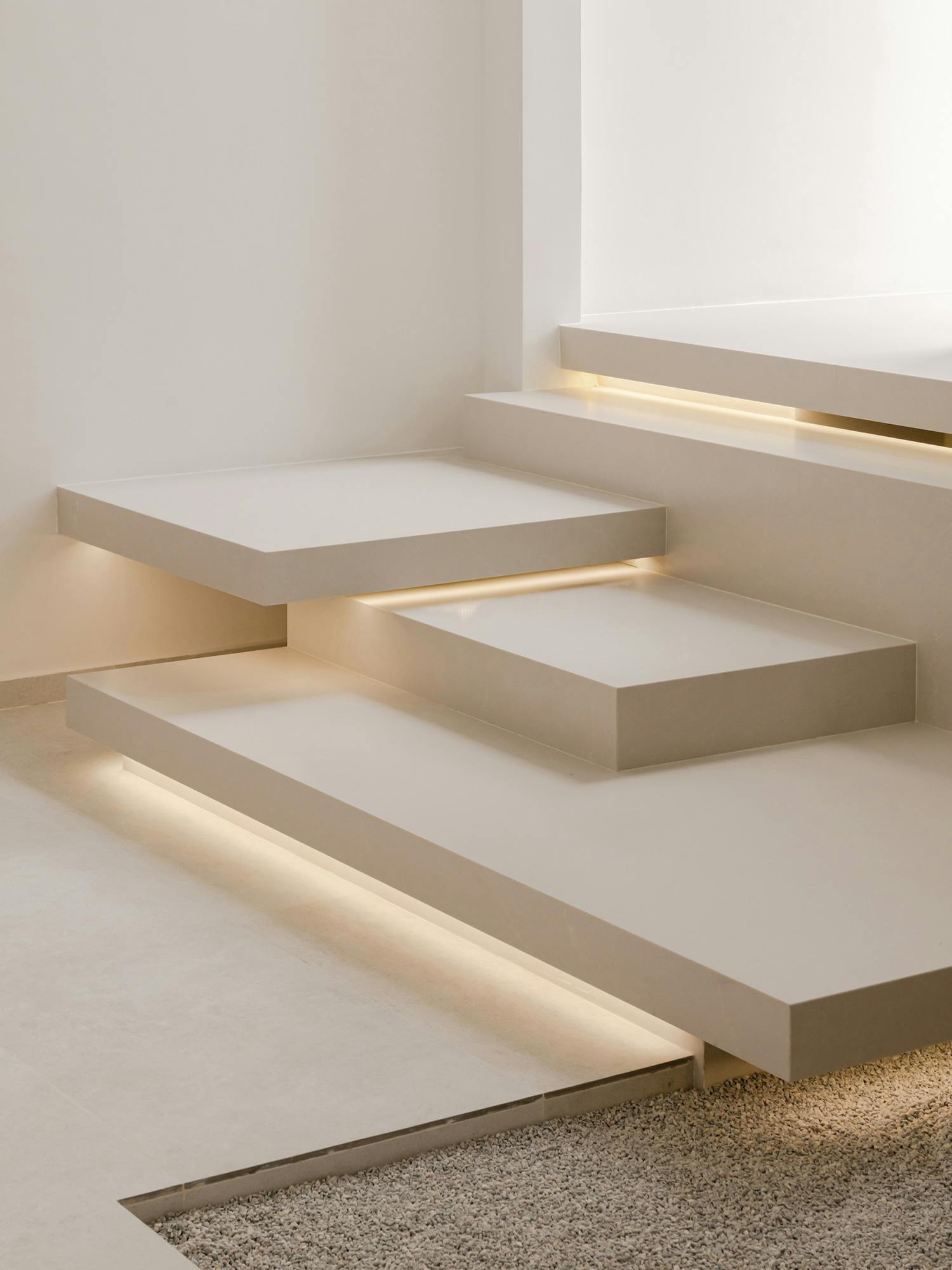 Location
Kajang (Malaysia)
Material
Silestone | Dekton
Application
Staircase, table
Architecture/Design
DualSpace Studio
Color
Desert Silver | Danae
Jade Hills is a high-end new-build development in Selangor (Malaysia). The development is home to the T House, a large house of more than 1,600 built metres that the interior design company DualSpace Studio has decorated with neutral colours, design pieces and natural textured materials, such as wood, wool and stone.
The biggest challenge? To make the staircase they had imagined a reality. "We wanted to create a floating staircase, but then we realised that its structure and support were quite challenging", explains the studio.
The main problem concerned the thickness of the materials. "Concrete has a greater thickness than we wanted to use. To achieve an elegant floating staircase, we needed something more slender, but at the same time as durable as concrete, capable of adapting perfectly to our design", say the interior designers.
12 mm Silestone slabs: the perfect thickness for a challenging project
After an exhaustive search for the perfect material, DualSpace Studio came up with Silestone surfaces, available in thicknesses of 12, 20 and 30 millimetres. "These thicknesses perfectly suited the needs of our project and also provided a uniform look on both sides of the staircase. We quickly realised that Silestone was the solution we were looking for".
Its wide range of colours and styles captivated the studio, which finally chose Silestone Desert Silver slabs in the thinnest thickness available, 12 mm. Its pattern, evoking an icy surface with fine grey veins, offers a very balanced and uniform translucent design that blends in naturally with the rest of the room.
Inspired by the marbled trend, its pattern stands out for its delicate 'texturisation' – also found in the interior design of the house –, which is enhanced by its Suede finish, offering a soft and pleasant touch and full colour consistency.
A bespoke sculptural Dekton table
After this successful solution, the studio decided to use Cosentino's ultra-compact surface, Dekton, to create a sculptural dining table to be placed near the staircase and topped with three white geometric shaped lamps.
Specifically, the colour chosen for this eye-catching bespoke piece with a sinuous design was 20 mm Dekton Danae. This colour is reminiscent of the sand swaying in the desert thanks to the different shades of beige that cross its surface and capture the flow of the movement.
Both applications are a perfect fit for this project featuring a discreet, light and contemporary design, which has led DualSpace Studio to consider using Cosentino products in future projects. "We can't wait to use it in new applications!".
Cosentino's materials used in this project
Explore Similar Case Studies