Aplication
Worktop and splashback
Architecture/Design
Reform CPH, AY Studio
Color
Dekton Stonika Arga
An elegant, sober and very contemporary kitchen with a certain stately touch at the same time. This is how we could define the result of the renovation of the new home of Danish influencer Camilla Stemann, known on Instagram as @copenhagenbyme.
Over 25,000 followers have been watched with interest the total makeover of this area of her house, according to the plans conceived by AY Studio. The interior designer has decided to renovate this space in a cosy style, emphasising the spaciousness.
To this end, kitchen fronts from the Danish brand Reform have been chosen in a subtle, fresh greenish-bluish grey. Furthermore, instead of using overhead units, a single tall unit has been installed on the left-hand side of the kitchen. The rest of the upper wall space has been left 'free', adorned with refined brass wall lights by Thorup Copenhagen to match the golden tap by Lavabo and the glass globe chandelier by Nuura, reminiscent of art deco style.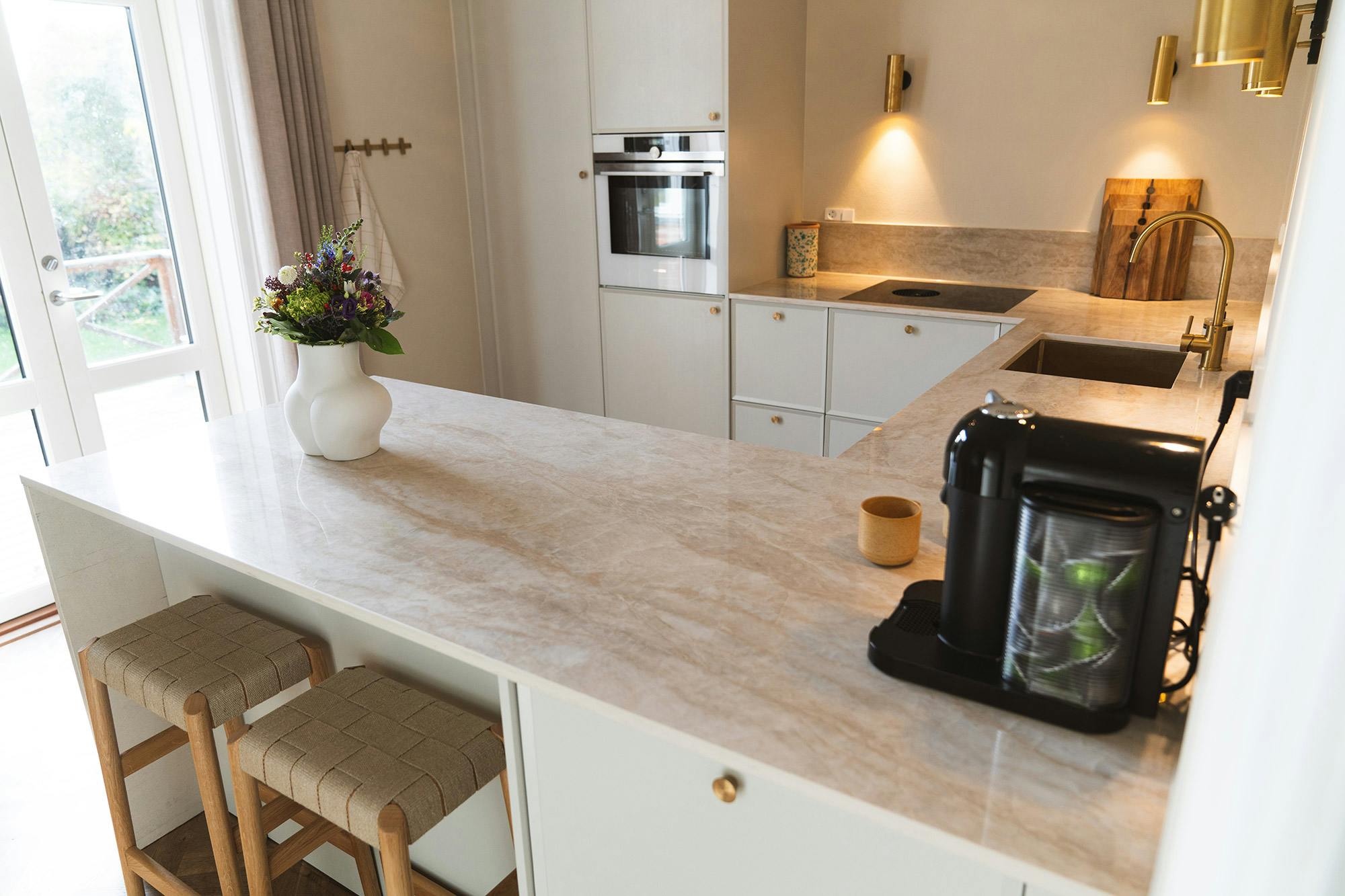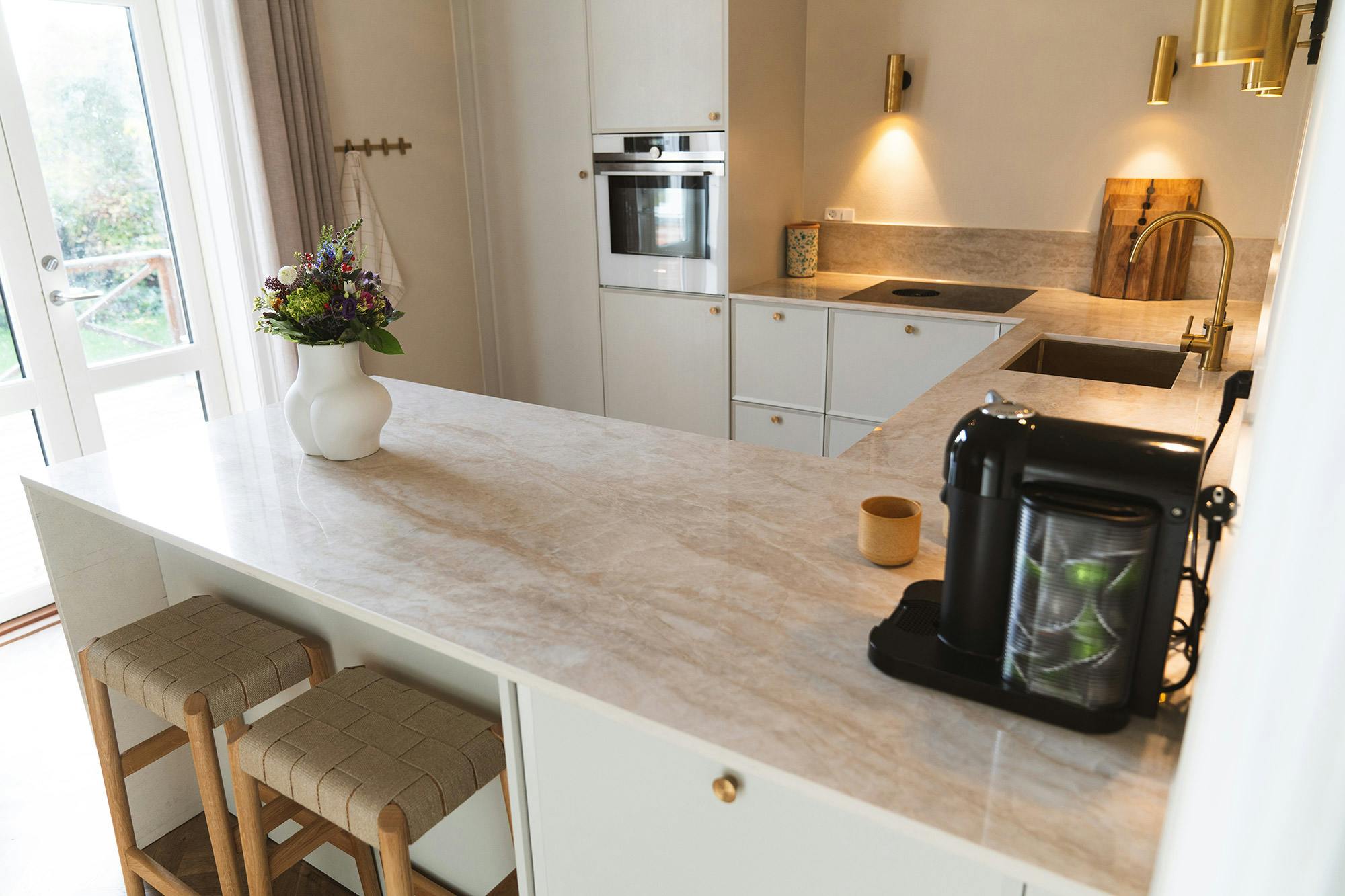 Dekton Stonika Arga for a modern worktop inspired by the best classic natural stone
An L-shaped island has also been added to enclose the kitchen structure, and the base units have been finished off with a worktop and splashback in Dekton Stonika Arga. Inspired by Taj Mahal quartzite, this colour recreates the luxury of natural stone with the properties of Stonika, the collection of classic colours that mimic nature.
Its smooth cream background, with subtle light brown and gold veins, intensifies its dramatic structure that fits perfectly with the overall aesthetics of the space. Its dazzling brightness and richness, which give a certain sense of depth, make it the perfect backdrop for the most striking photos on her account. The professional uses the worktop to showcase products, dishes, handicrafts, and even as the ideal place to rest her baby on and bring out the best smile on her face.
Dekton, 'more beautiful than natural stone' (and much easier to maintain)
'Dekton Arga features the most aesthetically pleasing colour and structure and is resistant to stains, scratches, heat, acids, daily wear and tear and even red wine,' explains Stemann about this ultra-compact surface of hyper-realistic beauty thanks to its vibrant veins and textures, which emulate a solid, antique look.
The professional says she has always wanted a marble worktop, but was put off by the high maintenance this material demands. 'I find Dekton Arga even more beautiful than natural stone. It perfectly fulfils our dream of a bright, classic, practical and durable worktop: it is the best choice in the world for our newly renovated kitchen,' says the influencer.
Cosentino's materials used in this project
Explore Similar Case Studies