Top Homes
A high-end residential highlights the beauty of Dekton
Gaijo Homes & Karma Homes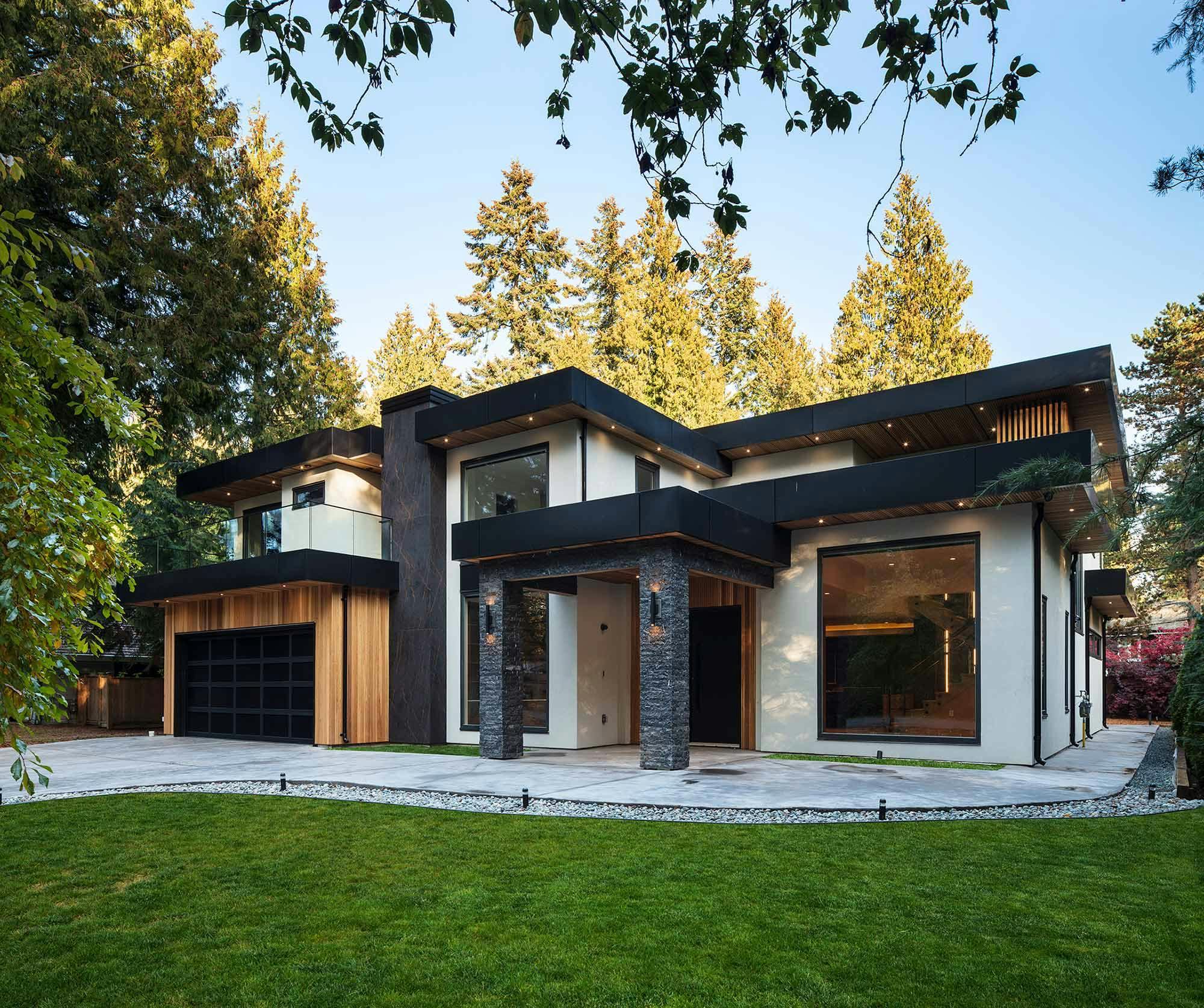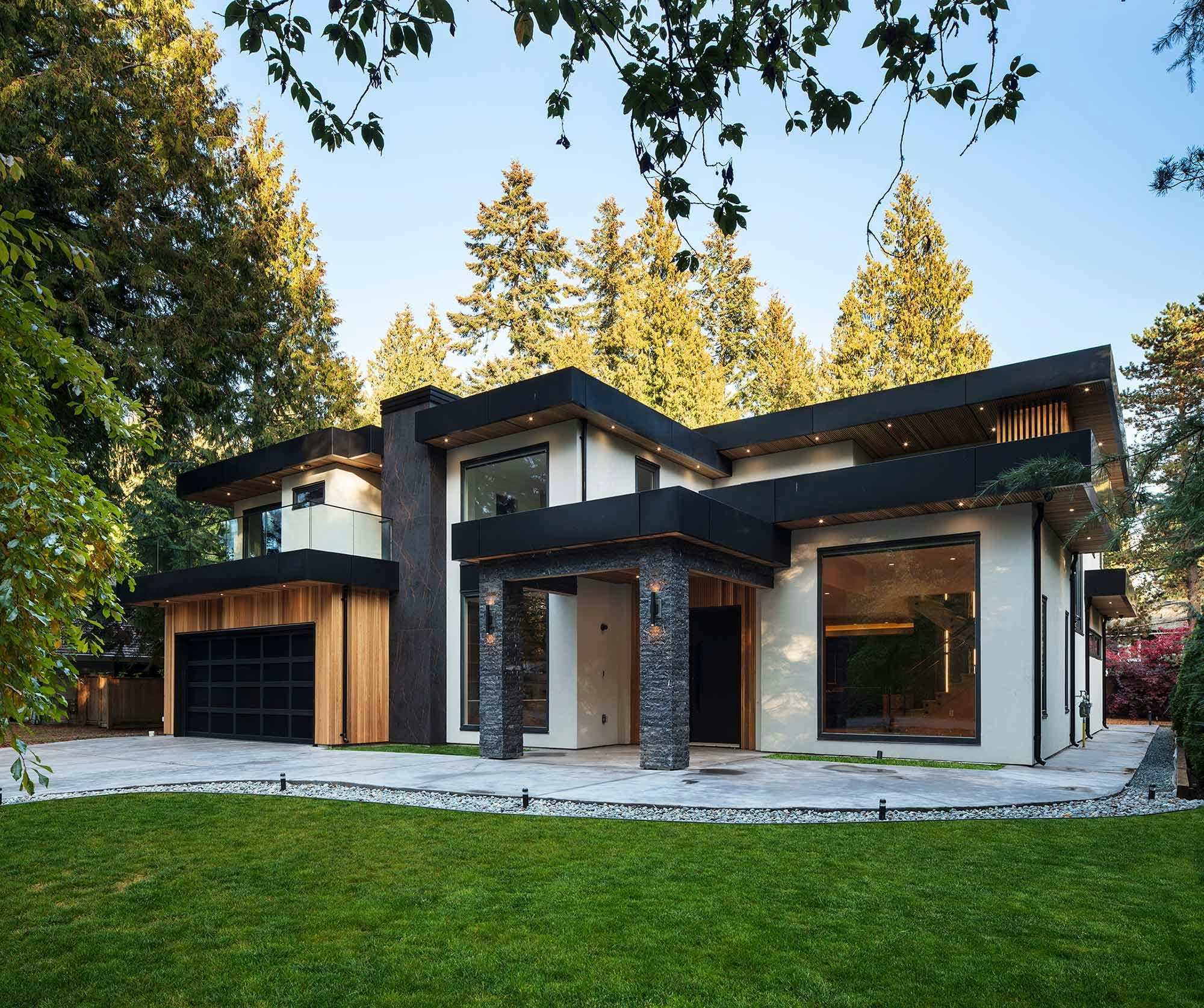 Location
British Columbia (Canada)
Design + Installer
DSI Contracting
Material
Dekton | Silestone
Application
Façade, cladding, countertops, backsplashes, furniture
Architecture, General Contractor + Builder
Gaijo Homes & Karma Homes
Color
Laurent, Portum, Rem, Entzo, Aura, Vera, Opera | Calacatta Gold
Thickness
20 mm, 12 mm, 8 mm, 4 mm
We're traveling to the city of Surrey in British Columbia to visit a jaw-stopping high-end custom home surrounded by a lush green belt and forests as far as the eye can see. The homeowner is a well known fabricator in the Metro Vancouver area who was also the fabricator on this project.
Having worked with Cosentino in the past, he was confident in Dekton's performance and aesthetic value. Selecting it as the material of choice gave him access to a wide variety of colors and designs that are available in varying thicknesses, making the material versatile and functional in any horizontal or vertical application.
Dekton Laurent's dark backdrop with striking veins is the epitome of exclusivity and high-end design. The color creates a seamless indoor/outdoor living connection when used as a facade feature in the front entrance, allowing the linear aspects of the design to shine.
As soon as you walk into the home, you are greeted by Dekton Aura bookmatched on the living room wall while Dekton Entzo used as an art piece on a second story wall lit up by directional track lighting. Additionally, Laurent is featured in a wall adjacent to the staircase and spans from the main floor to the second level of the home. Finally, the color takes center stage in the kitchen where it was used as the countertop and full-height backsplash, perfectly playing off the warm wood of the cabinetry.
The bathroom spaces in this home are the definition of relaxation and elegance. The master bath features Dekton Vera, a color with a grayish background and pale veining is the perfect combination between natural and industrial. Vera is used as the vanity top, full-height wall cladding, and a backdrop feature on the free-standing tub. The shade provides a balanced contrast with the warm woods used throughout the space.
For the guest bath, the homeowner specified the visually striking Dekton Portum which has a sculptural pattern inspired by Portobello marble. The color is used to clad the floating vanity and full-height wall. Dekton Portum is also the star of the butler's kitchen used as a countertop and wall cladding.
But that's not all...Dekton continues to shine inside this home! The acclaimed color Rem was used for the built-in desk unit in the office space while Opera was specified as an inset wall feature in the guest shower. Finally, Silestone Calacatta Gold serves as a countertop and full-height backsplash in the family's laundry room.
This home is living proof of the versatility and beauty of Dekton. The material's assortment of designs, finishes, and thicknesses make it a one-stop-shop for any interior and exterior application.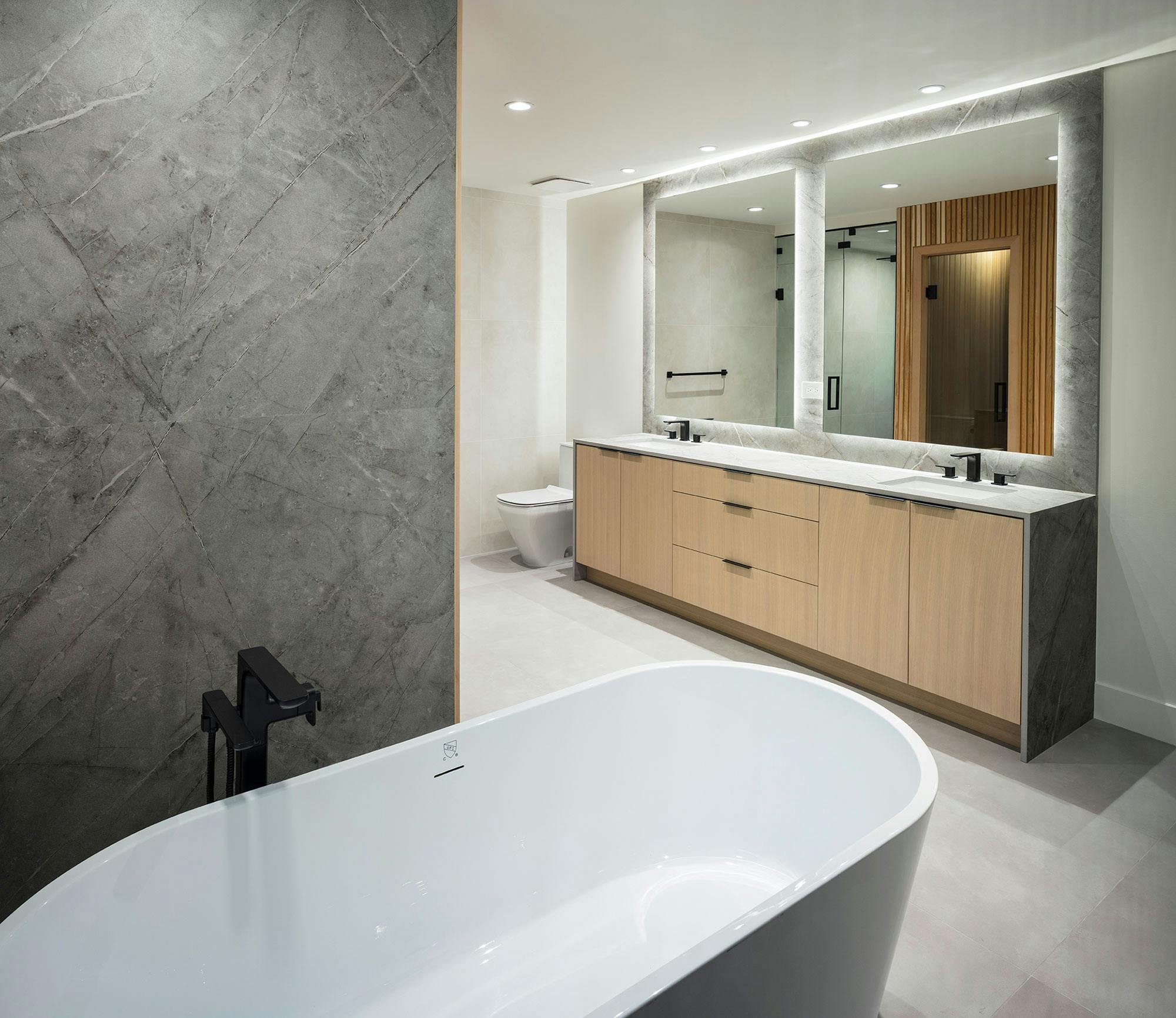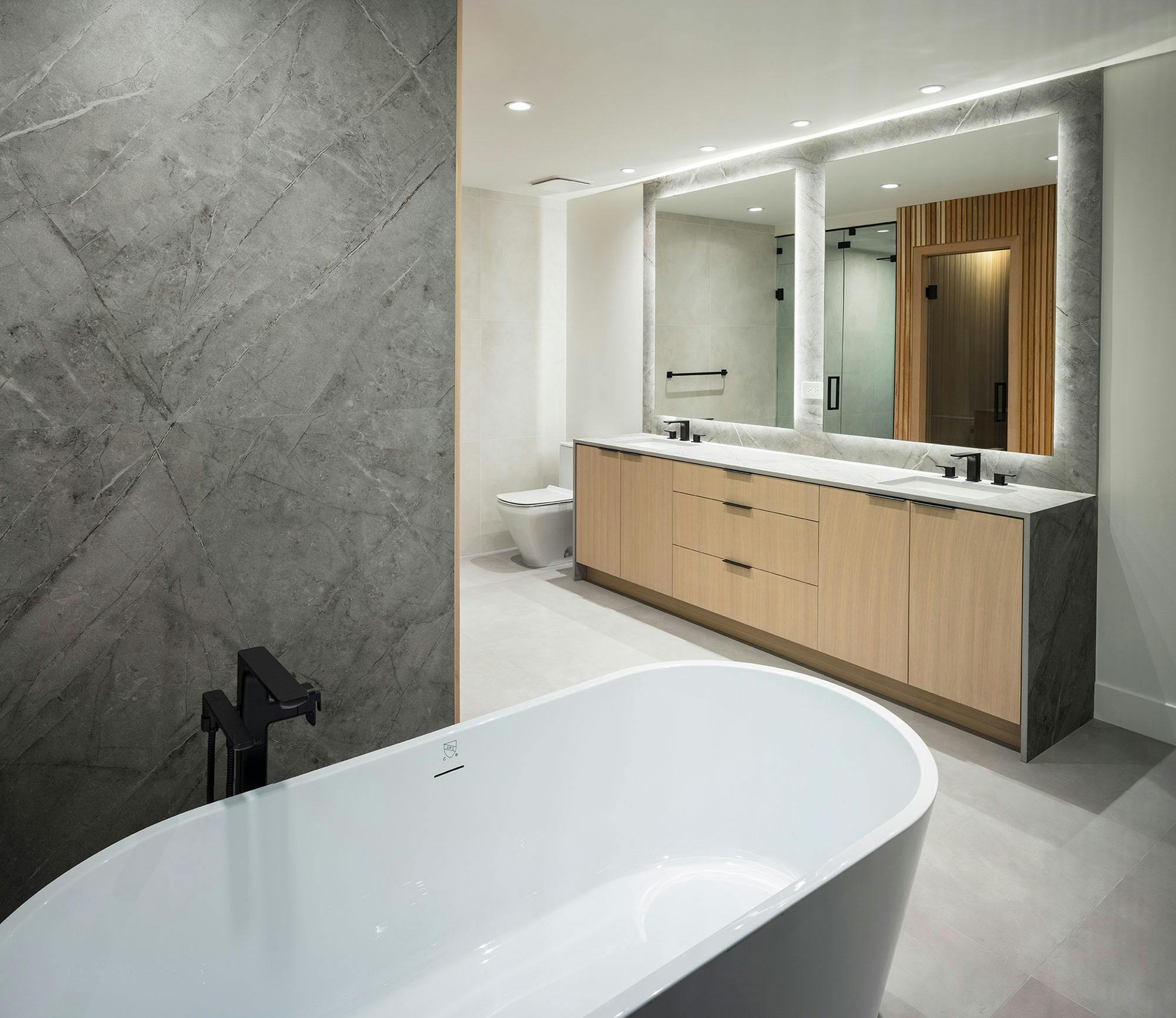 Cosentino's materials used in this project
Explore Similar Case Studies