Top Homes
A hotel inspired by the city of Budapest
Tremend Architects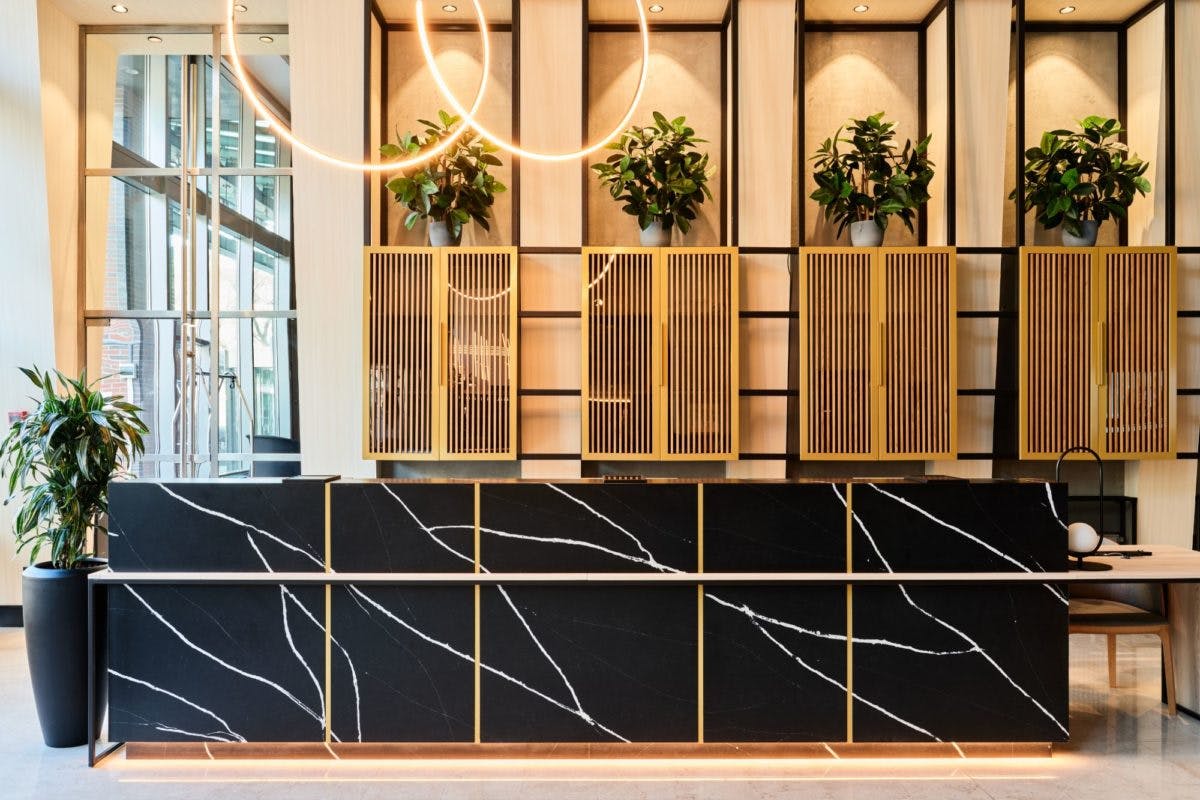 Application
Reception desk, Wall cladding
Photography
Piotr Gęsicki
Architecture / Design
Tremend Architects
Inspiring materials at the Crowne Plaza hotel in Budapest
The architects of the Warsaw-based Tremend studio designed the interiors of the extraordinary Crowne Plaza hotel, located in Budapest. The inspiration for the project was the diverse face of the modern Hungarian capital - each part of the hotel takes us to a different part of the city or its vicinity. The project uses Cosentino cladding surfaces, which the architects had used before in other hotel projects. The material was chosen for its aesthetic value, resistance to stains and scratches, and the durability necessary in high-traffic areas.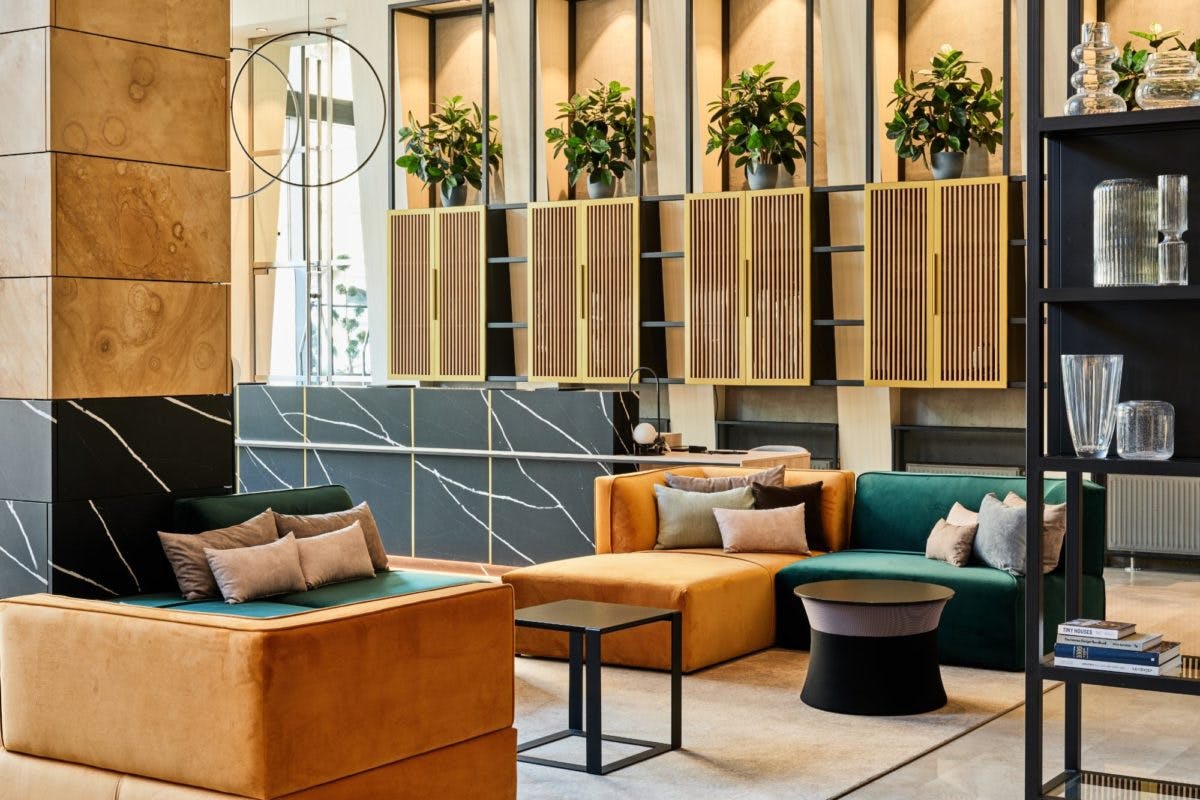 Simple shapes and natural colors
The intention of the designers was to create spaces that respond to the needs of people traveling in both business and private matters. Hence the open spaces, simple, clean forms, and natural colors with intense greenery. The architect studio, led by Magdalena Federowicz-Boule, wanted the interiors to relate to the city history and context.
Each part of the hotel is inspired by a different part of the city or its surroundings. The ground floor is a reference to the historic railway station, built by the Gustav Eiffel company in the 19th century. A variety of materials were used both in the lobby and in the bar: wood, steel, glass, as well as hybrid mineral surface Silestone by Cosentino in the distinctive color Eternal Marquina with a strong white vein.
On the first floor of the Crowne Plaza Hotel you will find conference rooms and a restaurant with a terrace. In the interior design of the restaurant, the architects referred to the vineyards and traditions for which Hungary is known. They chose natural finishing materials, such as wood or red terracotta on the floor. Natural beige and subdued greenery create a specific atmosphere of small Hungarian towns where you can relax and stop for a glass of wine.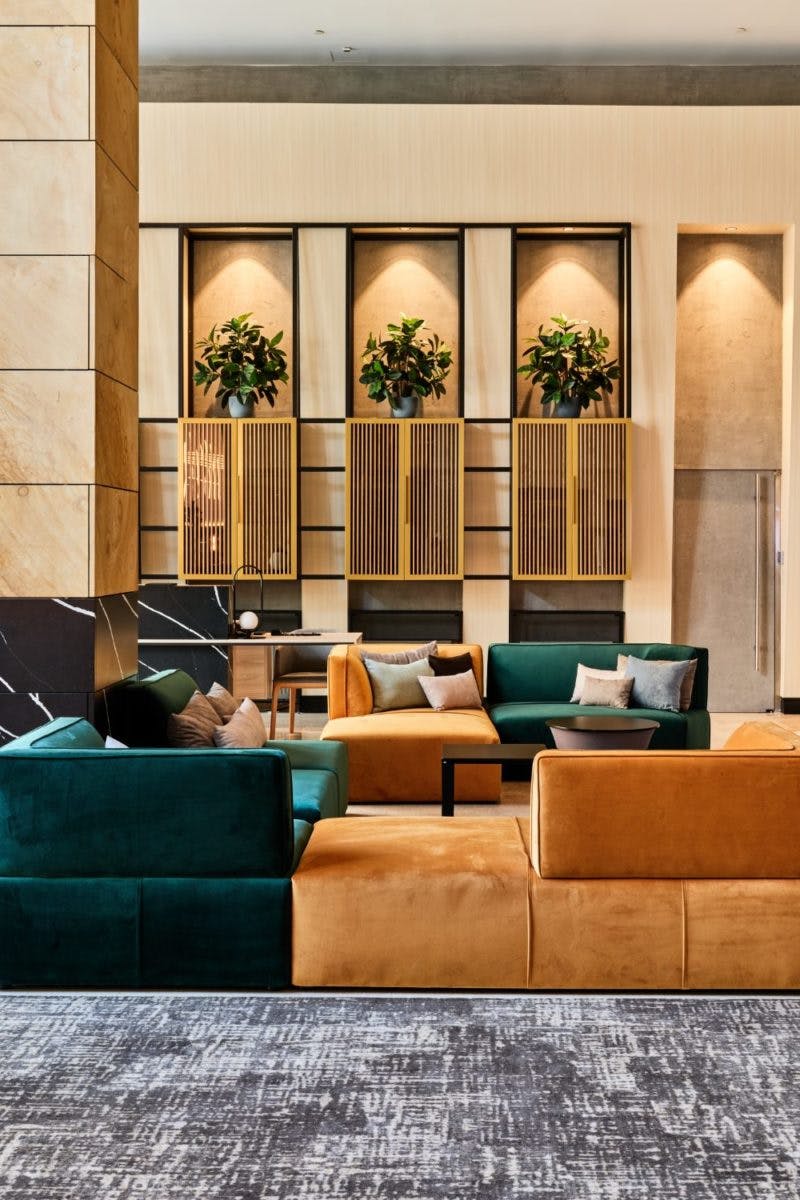 Cosentino's materials used in this project