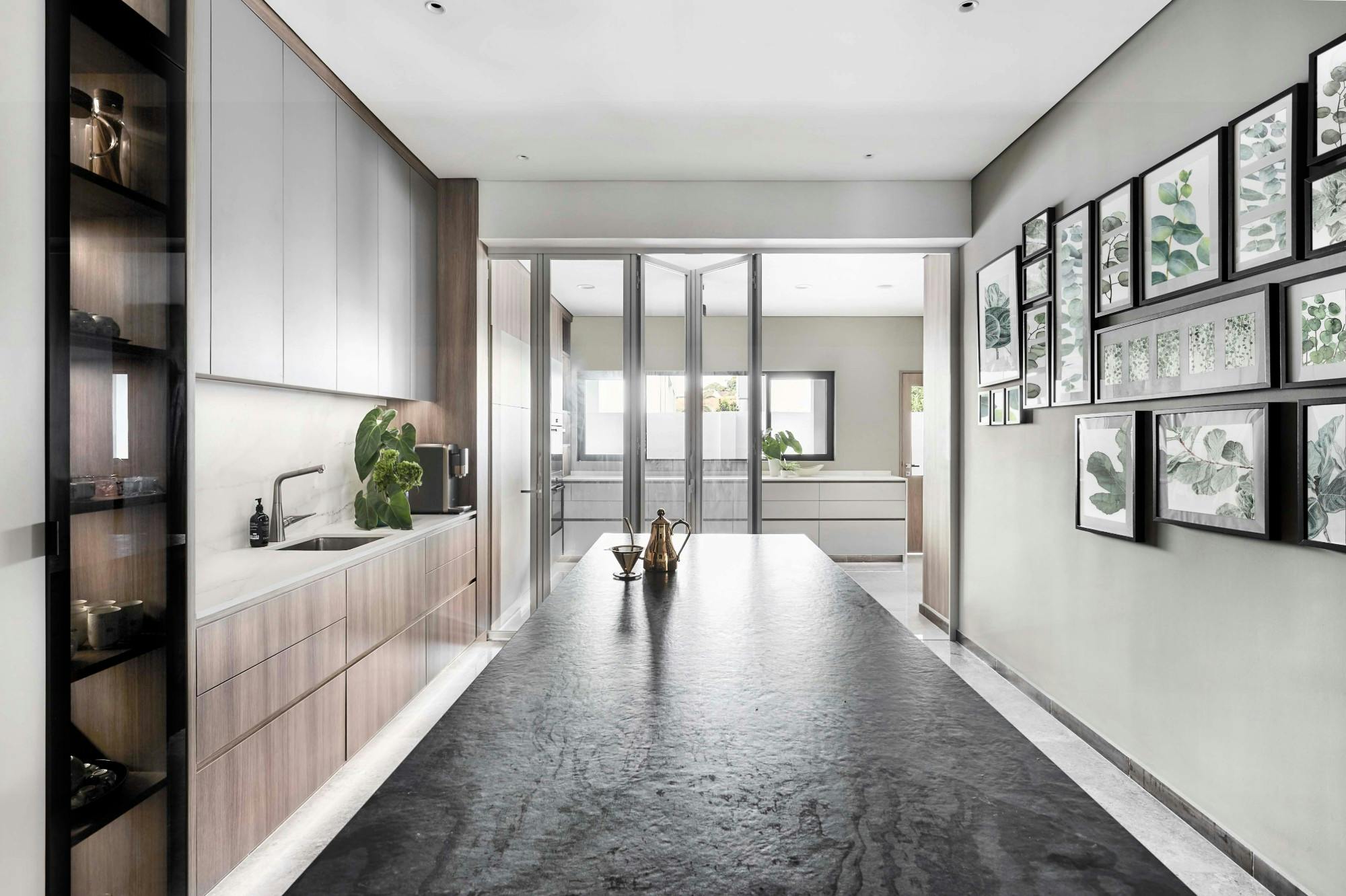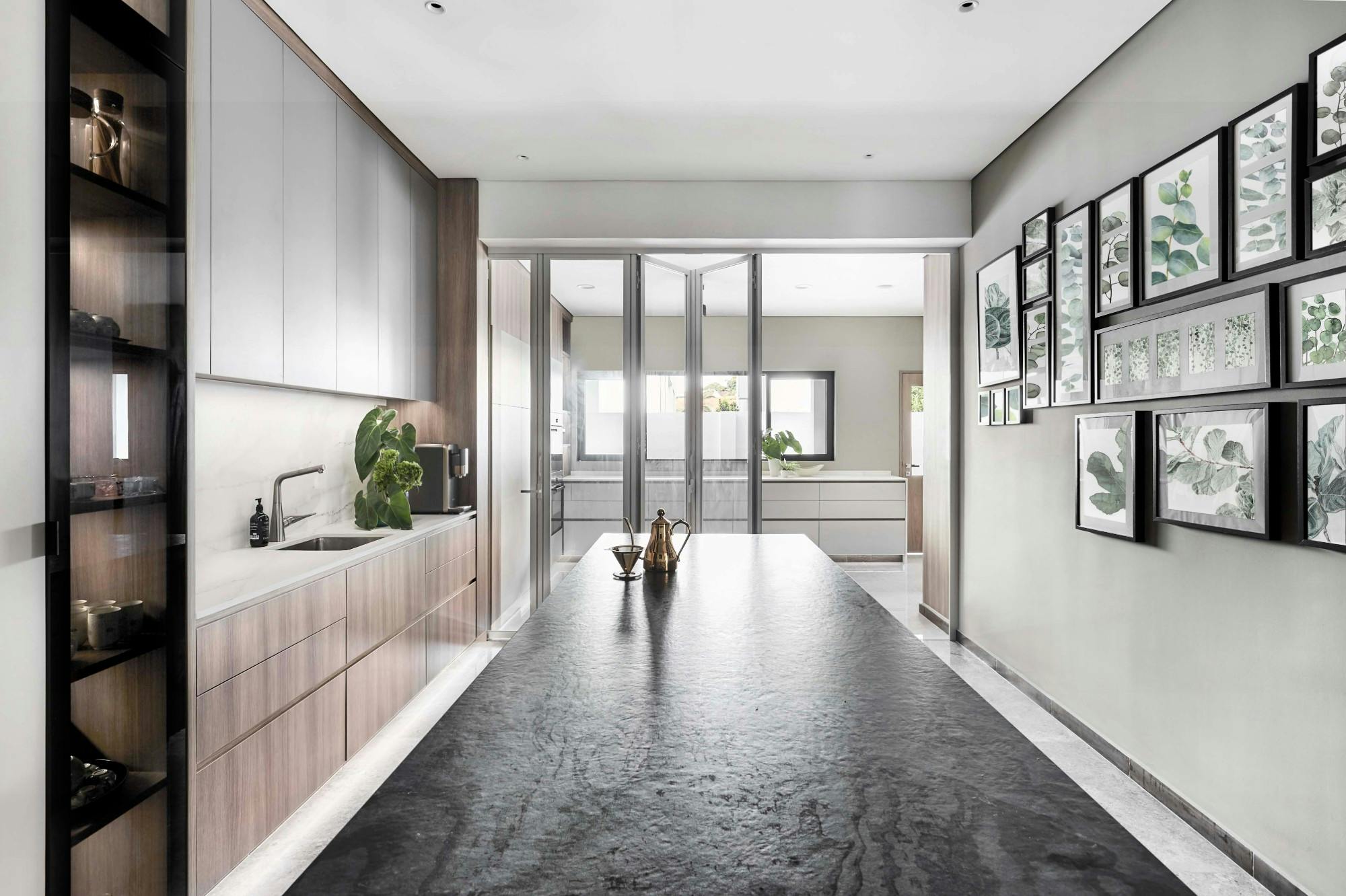 A house full of elegant and timeless contrasts
Top Homes
A house full of elegant and timeless contrasts
Design Zage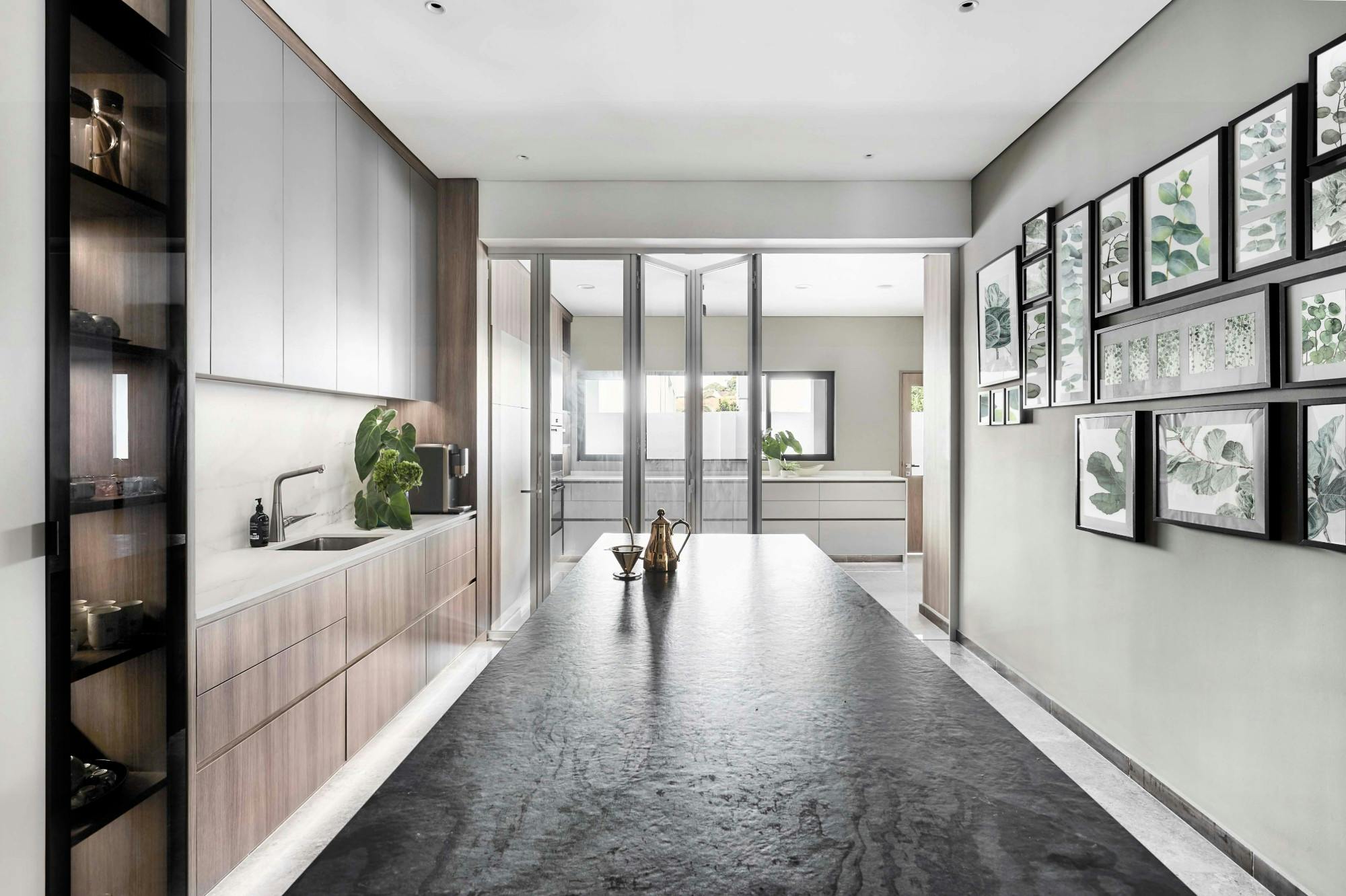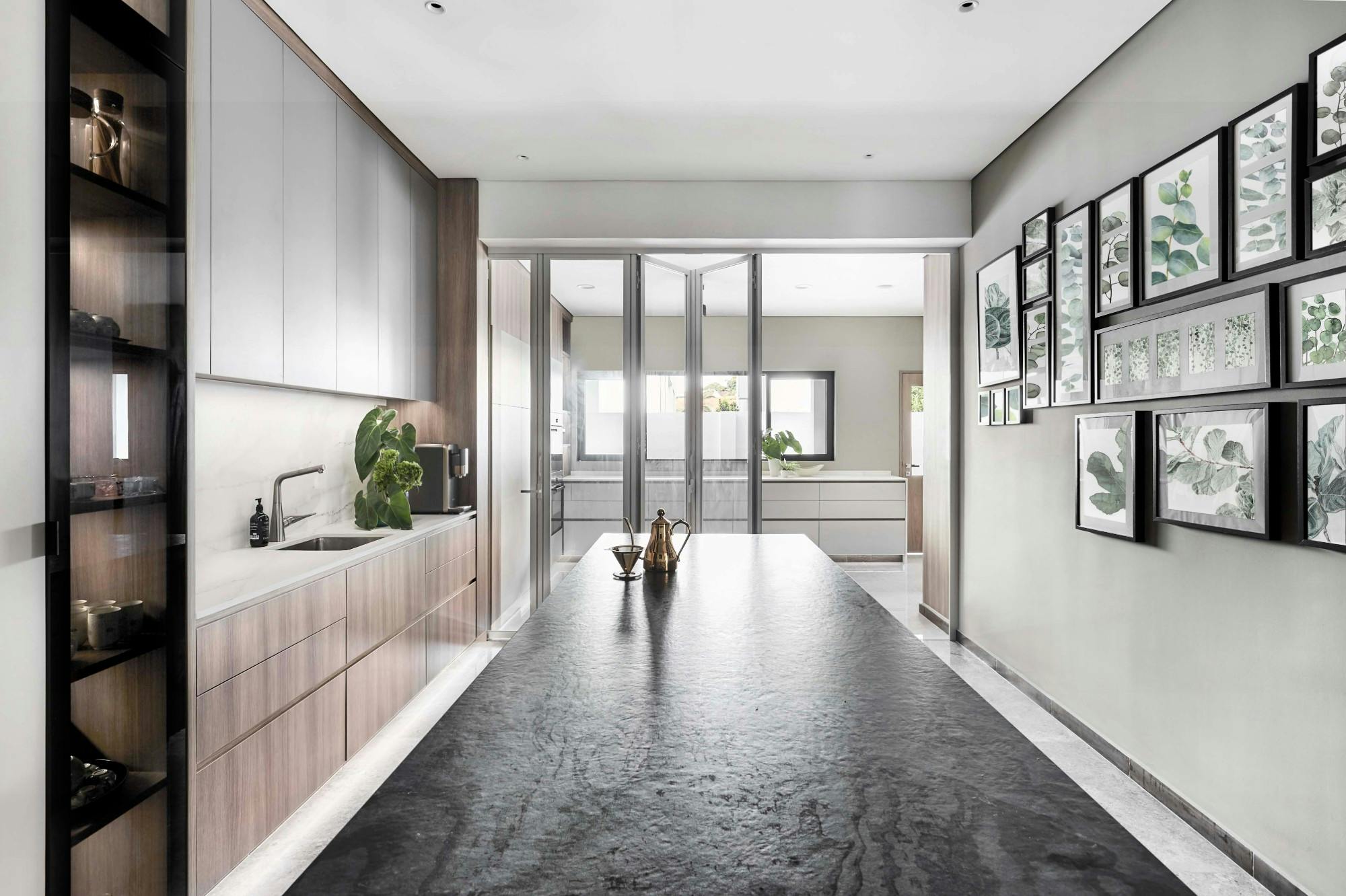 Color
Bergen, Rem, Liquid Sky, Liquid Embers
Application
Countertop, Blackplash, Work table top, Kitchen island
Beauty and warmth thanks to the versatility of Dekton
There are few that can beat the timeless pairings of marble and wood. Interior design practice Design Zage blended the two perfectly with Dekton by Cosentino surfaces to create a modern and comfortable abode in Singapore. Throughout the home, the designers at Design Zage considered the expression of the interiors and the selection of materials as a cohesive whole. The choice of Dekton lends a cool and luxurious touch while the light timber tone that is present in every room softens the look. Each space, from kitchen to bathroom, presents its own character while maintaining a consistent design thread of authenticity and beauty.
The design studio chose four different Dekton colors and finishes: Bergen, Rem and the textured Liquid Sky and Liquid Embers. Effortlessly balancing luxury and functionality, Dekton demonstrates in this home its great versatility through various colors, finishes and formats. In addition, thanks to its technical characteristics, it is a durable and scratch-resistant material, as well as resistant to stains in daily use, thanks to its low porosity, making it ideal for use in multiple applications.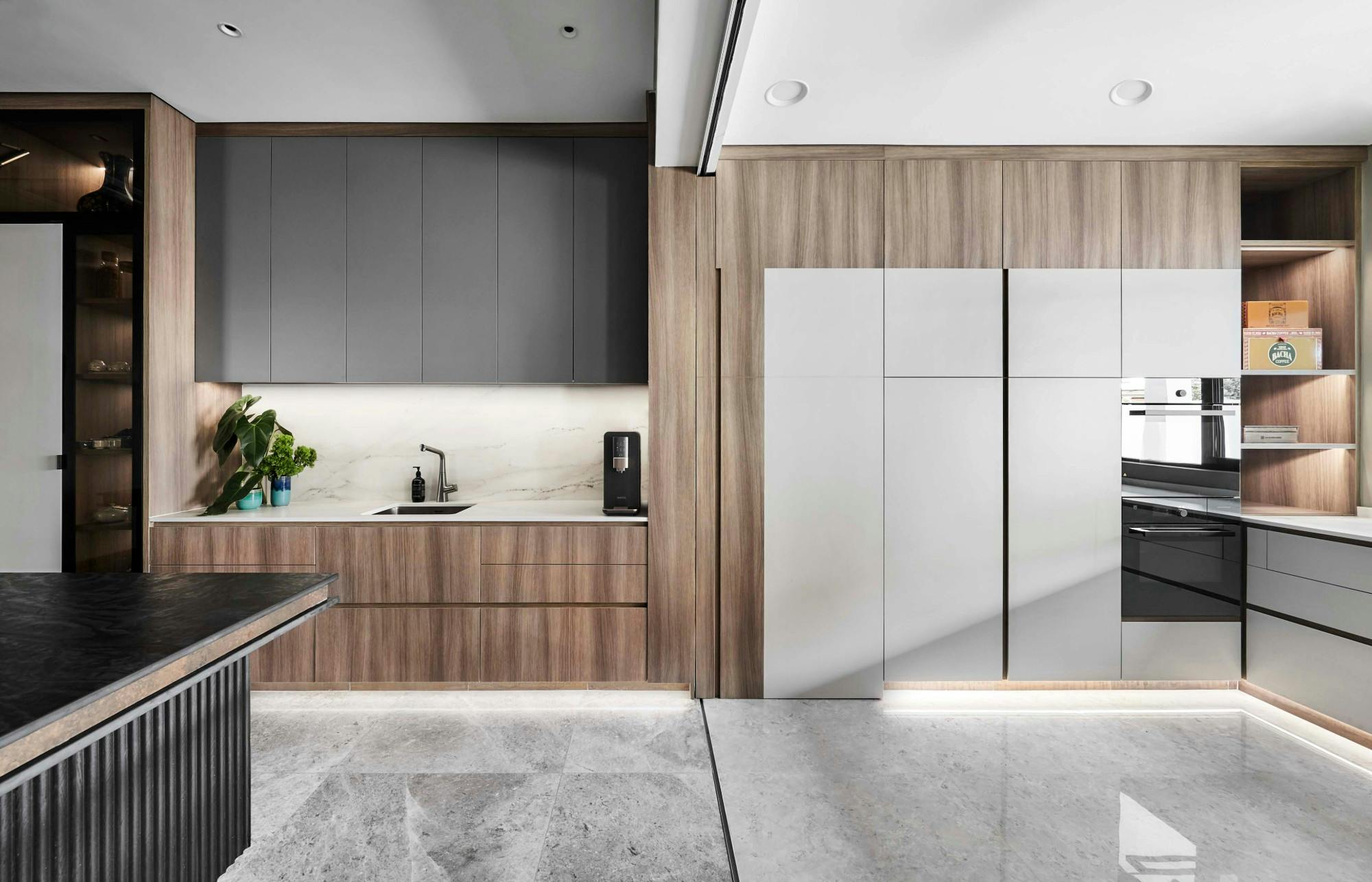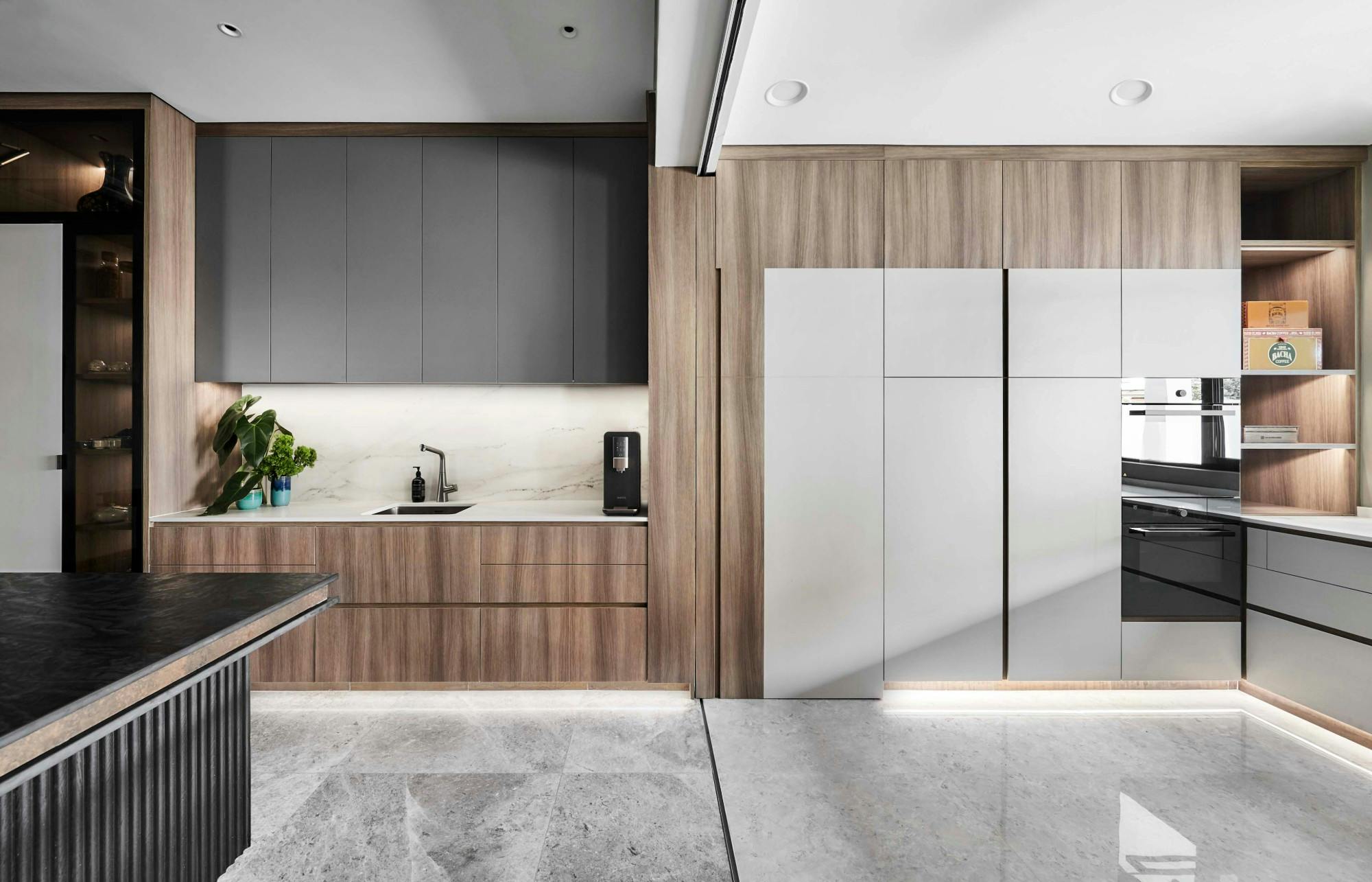 Liquid Ember makes a statement in the kitchen as an island top which doubles up as a dining table. Thanks to its bold dark and blue tones and textured leather finish, Liquid Ember packs modernity and exclusivity to the space.
For contrast, the team skilfully selected white-based Rem in matte finish for the worktops and backsplash which works beautifully with the natural wood cabinetry.
An elegant table for a cozy study
In the study, the custom L-shaped desk features a top made with Liquid Sky. This piece takes center stage in the space, blending beautifully with the cabinets, shelving and hardwood floors. The sleek gray grains on a white Liquid Sky background add timeless elegance and a very welcoming touch to this office.
Timeless style in the bathroom
Combining flair and functionality, Dekton Bergen heralds a sophisticated and timeless appeal in the master bathroom. The surface is present on the vanity, walls and backsplash fronts. Its cool, light tone and gray veining on a white background are inspired by the natural beauty of the most prized Italian marbles. Combined with a light wood tone, Bergen's classic and sophisticated pattern enhances the grandeur of the bathroom. One of the great advantages of Dekton in this room is its easy maintenance, as well as the possibility of using large format slabs that reduce the number of joints, helping to create a homogeneous and very elegant concept.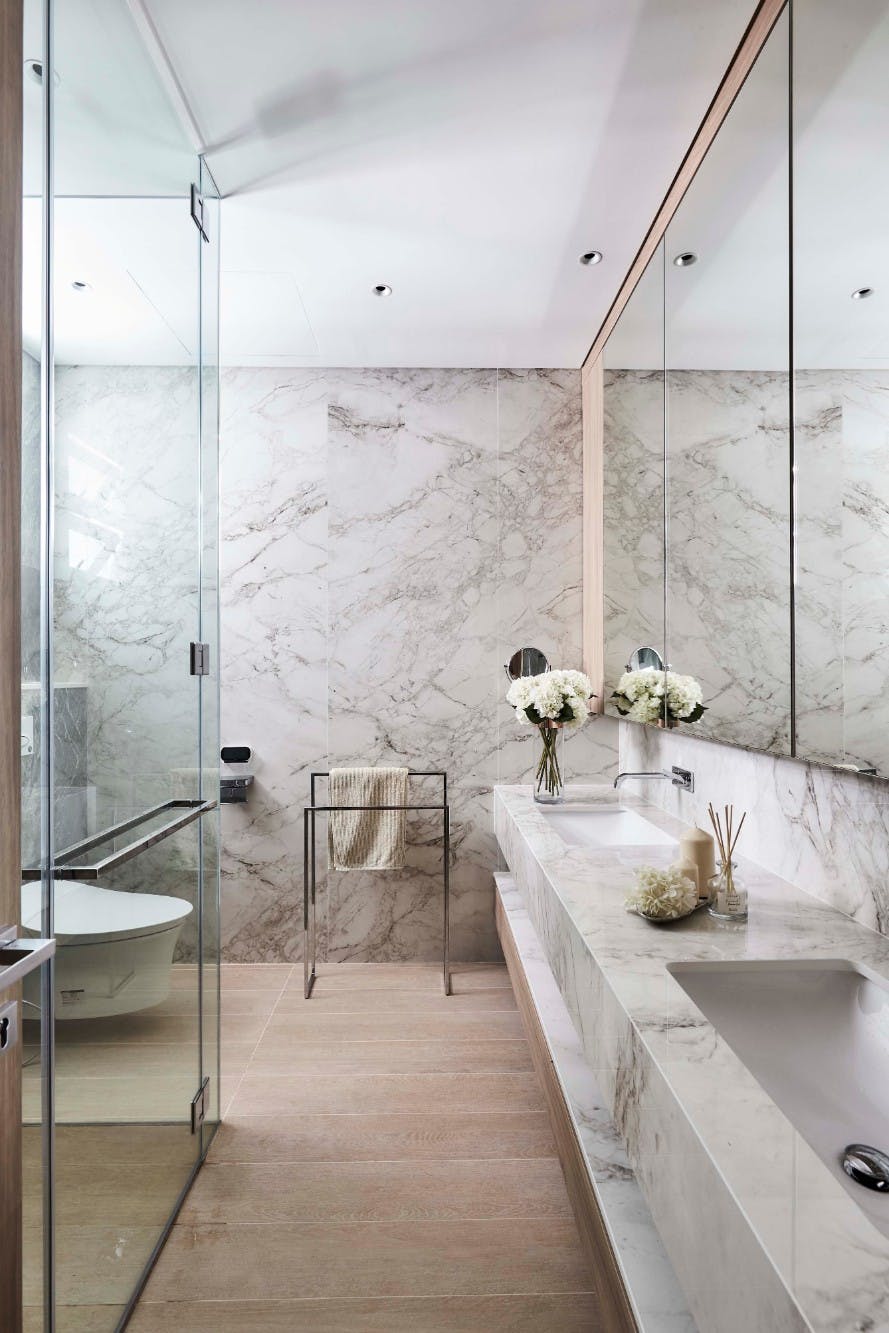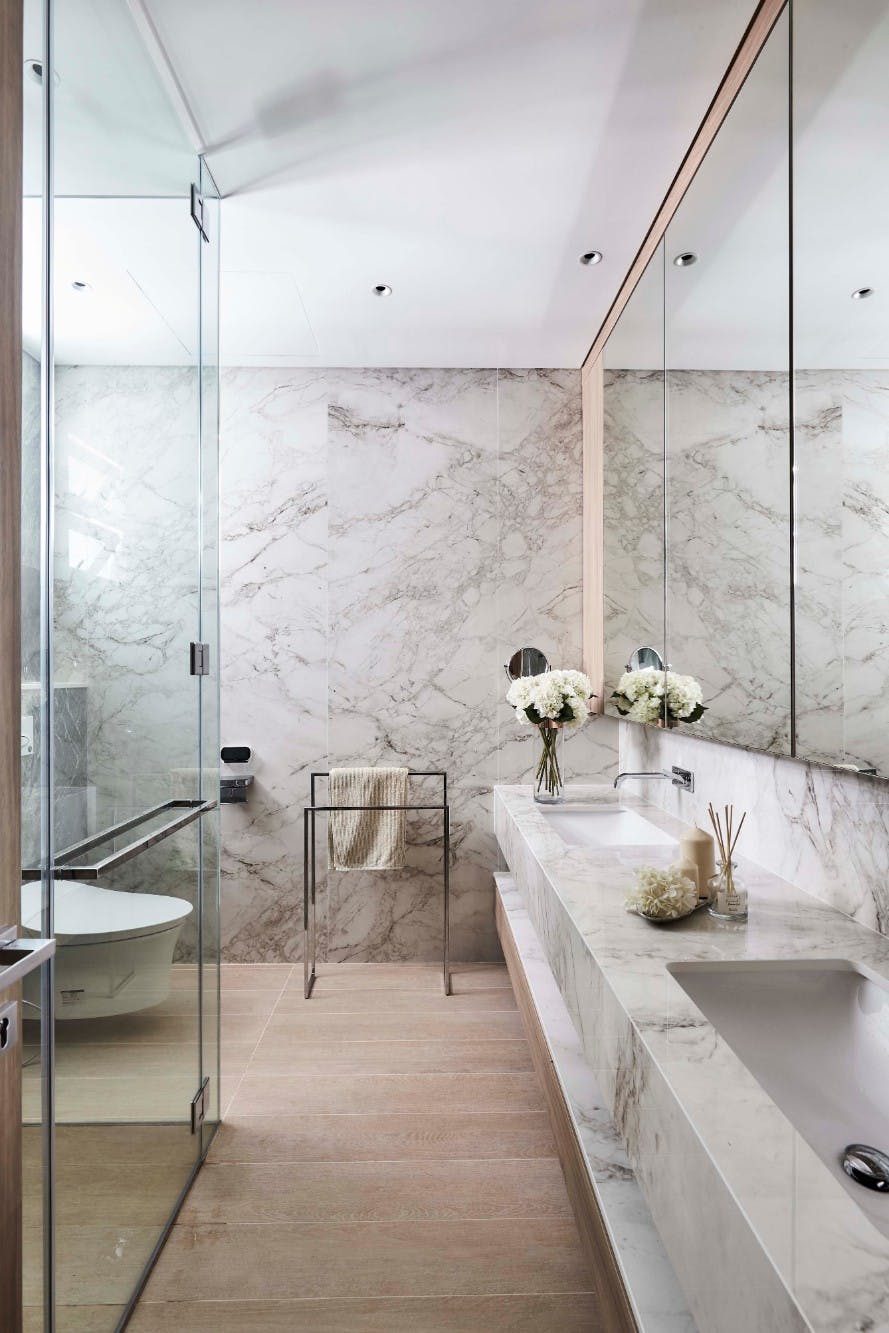 "The selection of materials is paramount in creating quality spaces that engage and enrich the lifestyle of its inhabitants."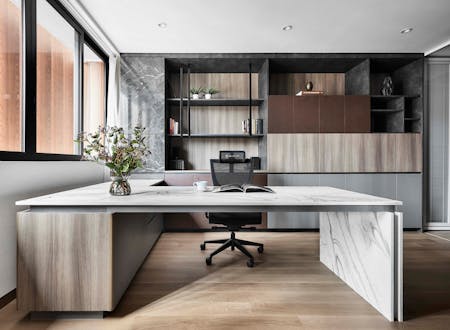 Yeep Mei Yi
Senior Designer of Design ZAGE
Cosentino's materials used in this project