Top Homes
A luxury flat development in Australia with Sensa, Silestone and Dekton livening up its interior spaces
DBI Architects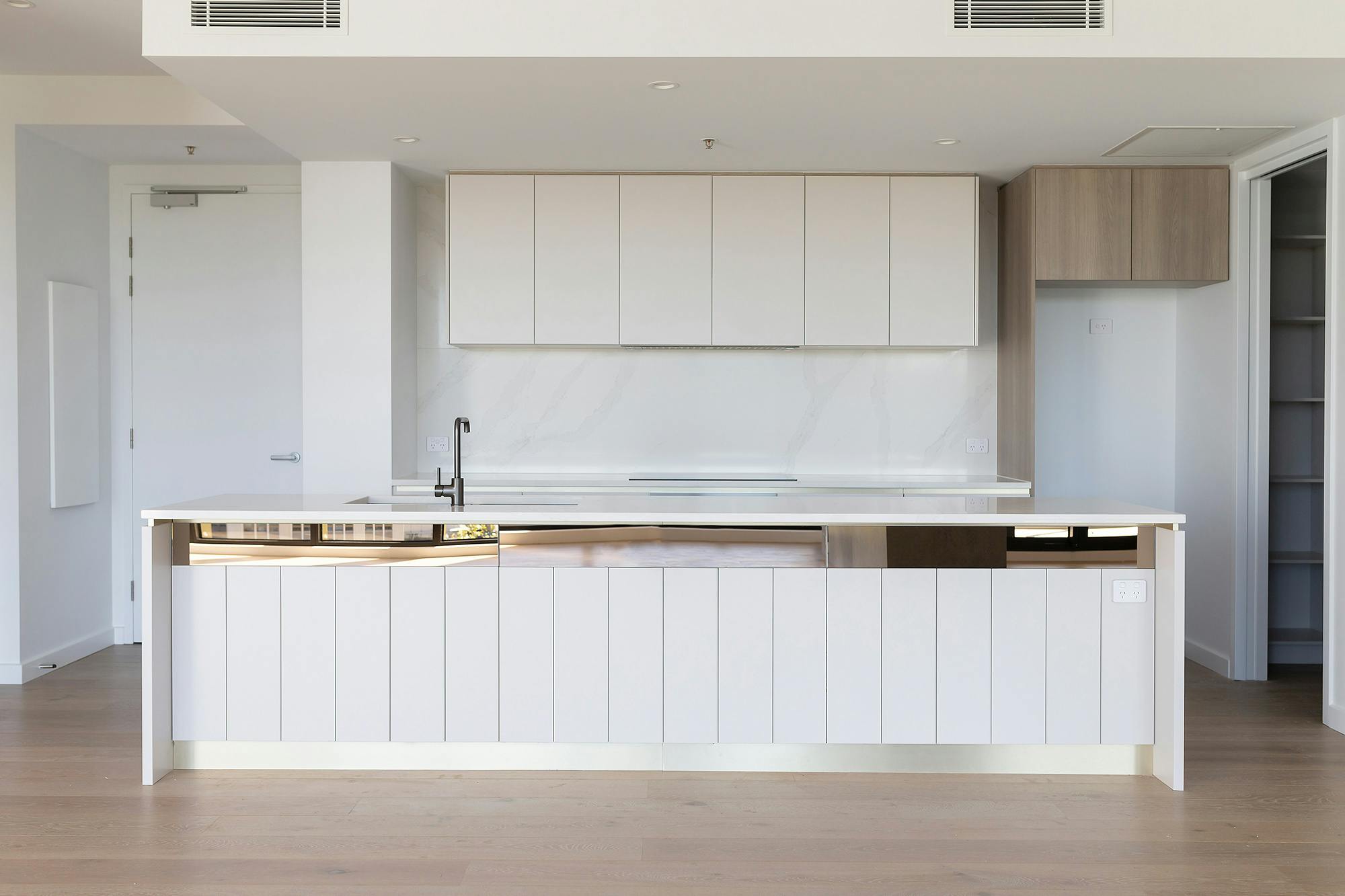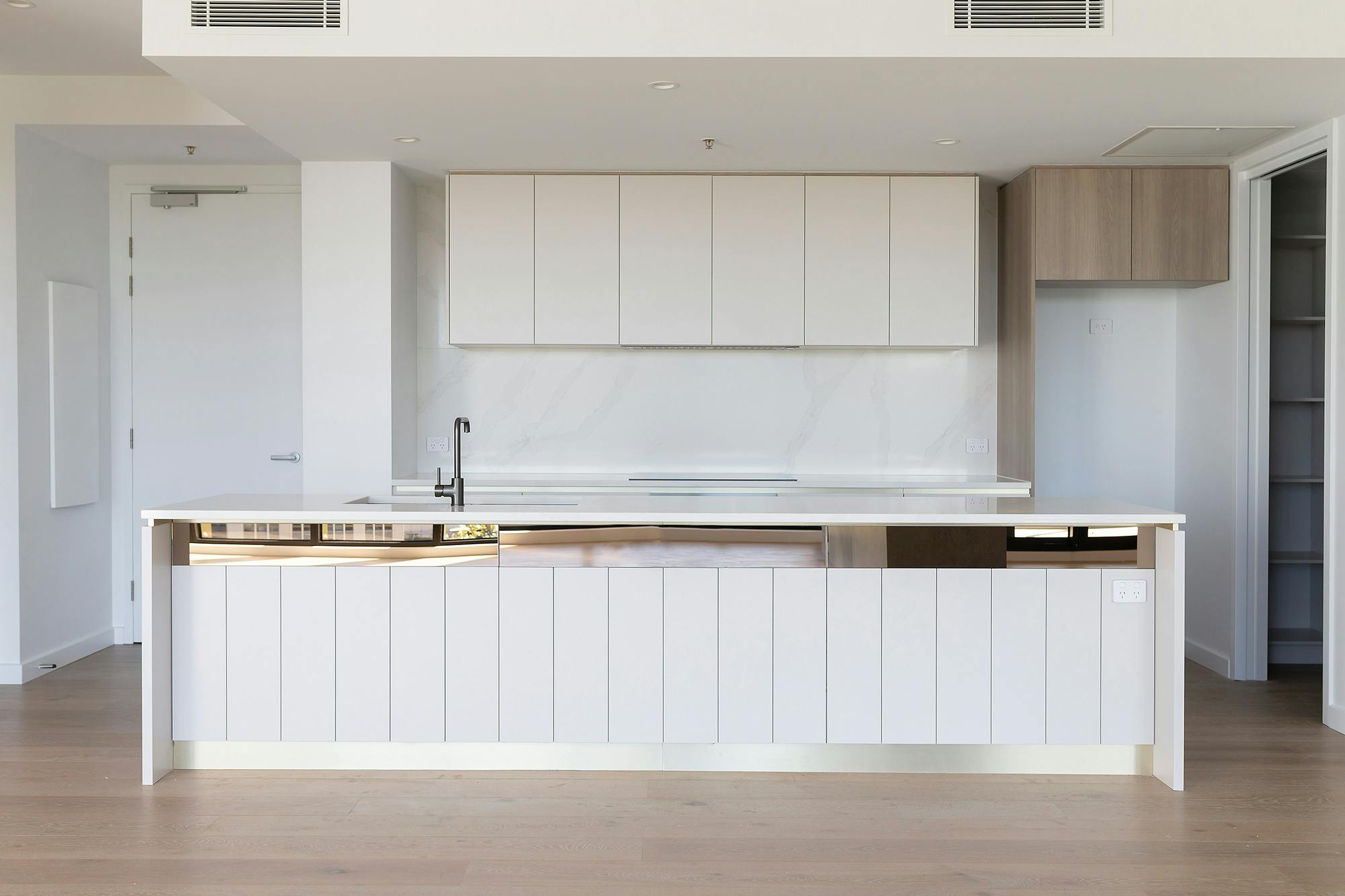 Location
Canberra (Australia)
Material
Dekton | Silestone | Sensa
Application
Worktops, vanities, common bathrooms, fireplace cladding, floors and walls
Thickness
12 mm, 20 mm, 30 mm
Architecture/Design
DBI Architects
Color
Lunar, Kreta | Pearl Jasmine, Calacatta Gold, Charcoal Soapstone | Nilo
The Griffin development (Australia) is located in a residential neighbourhood on Constitution Avenue, a prime location that offers panoramic views overlooking the Commonwealth Park and Lake Burley Griffin. This apartment building, one of several in the exclusive development, was designed to create a holistic and visual connection with the natural and urban environment by integrating gardens and landscaped terraces.
Its interior spaces respond to this same philosophy, connecting the gardens and courtyards through a design that highlights the views and a selection of materials in keeping with the landscape. Each of the 260 flats offers spacious rooms with Cosentino surfaces that add a touch of elegance, naturalness and quality matched to the overall high-design aesthetic. Thus, Dekton, Sensa and Silestone become part of the interior architecture of these well-balanced and carefully designed homes.
Elegant and timeless kitchens
Kitchens are the heart of every apartment and home. Spacious, functional and elegant, they feature a simple and precise design. Their earth-inspired colour palette responds to the natural environment in which the building is located, while the bespoke joinery dialogues with the Cosentino surfaces chosen for the worktops. Some kitchens feature Silestone Calacatta Gold, a colour with grey veins and golden accents that adds a luxury and natural touch to the worktops, island and splashback.
Others feature Dekton Lunar, whose white background gives the spaces a clean and contemporary character. Additionally, Silestone Pearl Jasmine, a colour inspired by white limestone with delicate greyish veins, and Silestone Charcoal Soapstone, with a blue-grey finish and striking grey veins, were also used for these rooms.
A sculptural fireplace and much more
Opposite the large windows, an impressive fireplace that gives the impression of levitating adds a touch of elegance to the living room. Dekton Kreta was the surface chosen to clad its base, a colour inspired by classic cement that boasts a uniform design and blends perfectly with the contemporary design of this attractive element.
The common bathrooms – where Silestone Charcoal Soapstone has been the surface used for the washbasins – feature a sculptural counter in the common areas made of Sensa Nilo, a Brazilian quartzite with a powerful design and exclusive anti-stain protection. The result is pure luxury.
The entrance boast an architecturally designed foyer with a leading staircase cladded in Sensa Nilo, a brazillian quartzite with a powerful design and exclusive anti-stain protection. The result is granduer and pure luxury.
Cosentino's materials used in this project
Explore Similar Case Studies