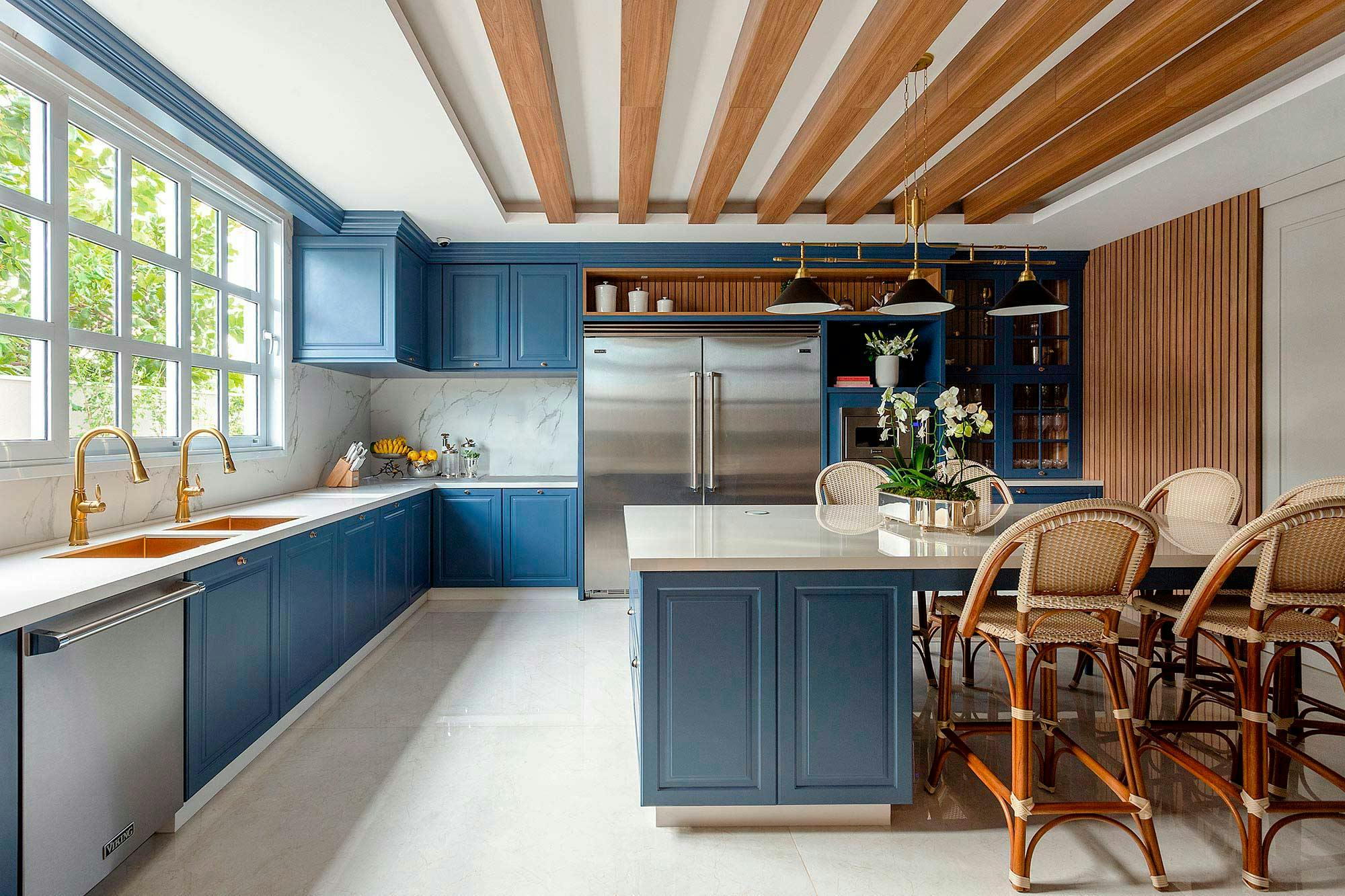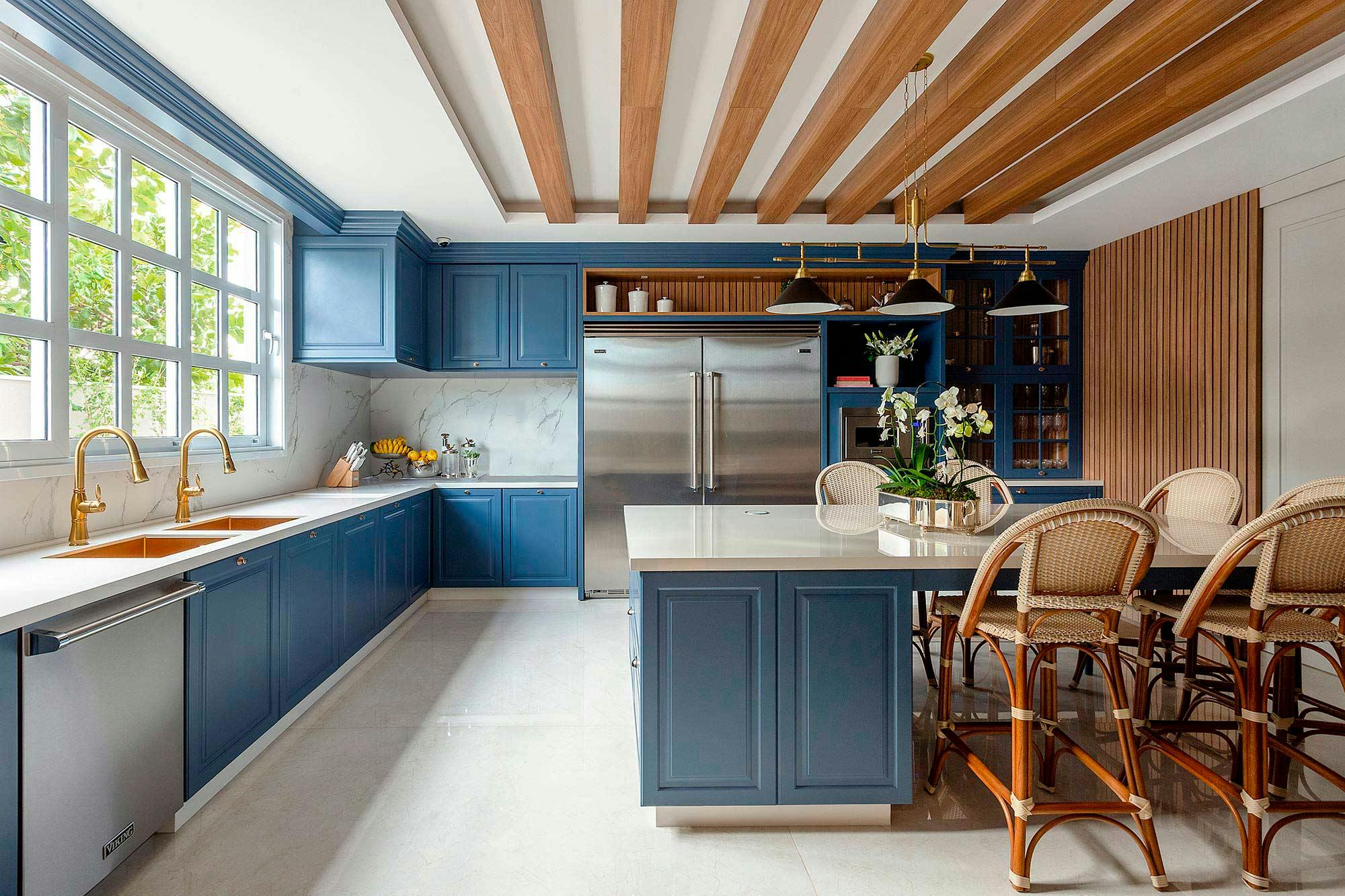 A neoclassical style interior with Dekton as a cladding material
Top Homes
A neoclassical style interior with Dekton as a cladding material
Ilana Santiago Arquitetura e Interiores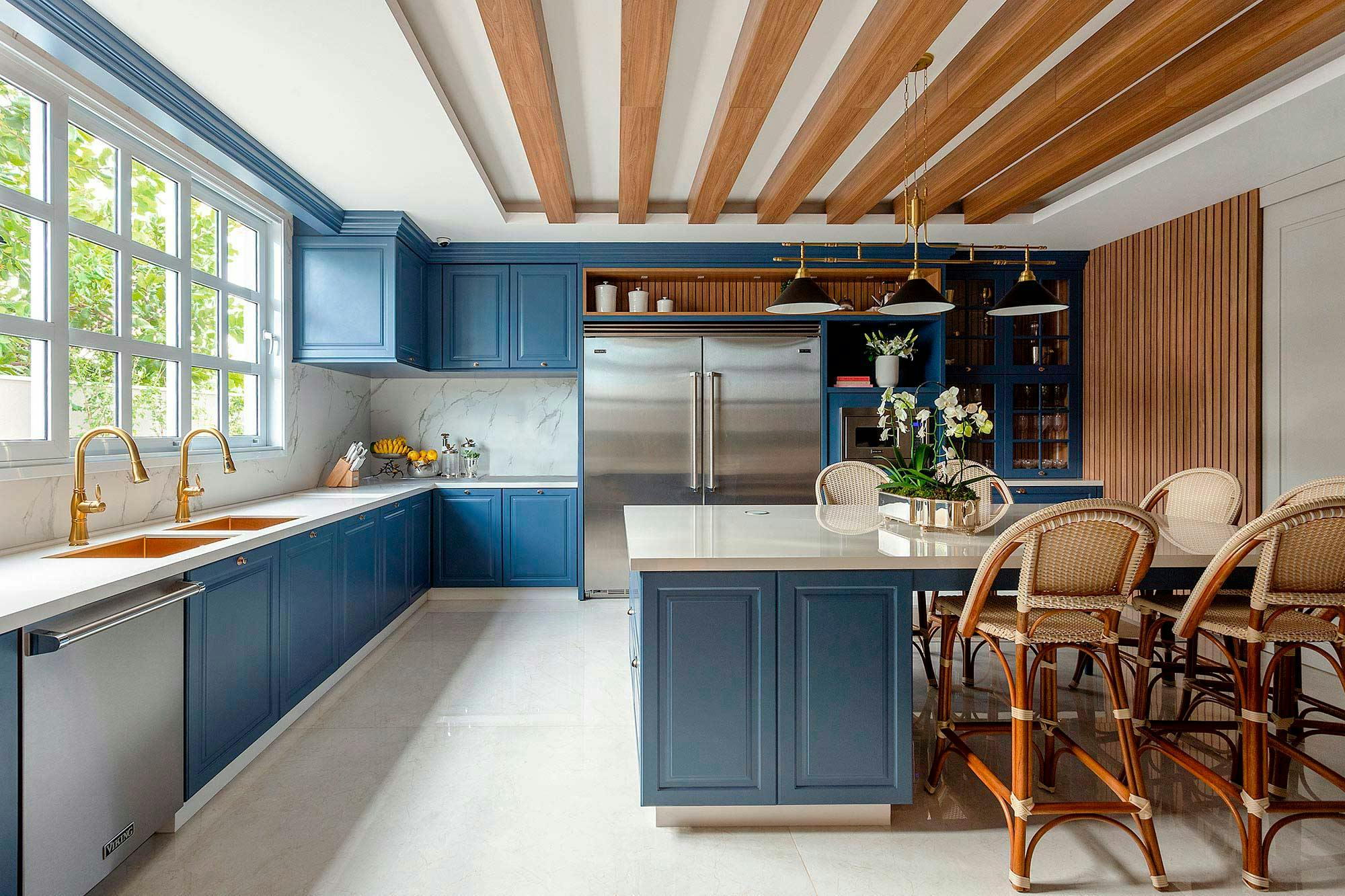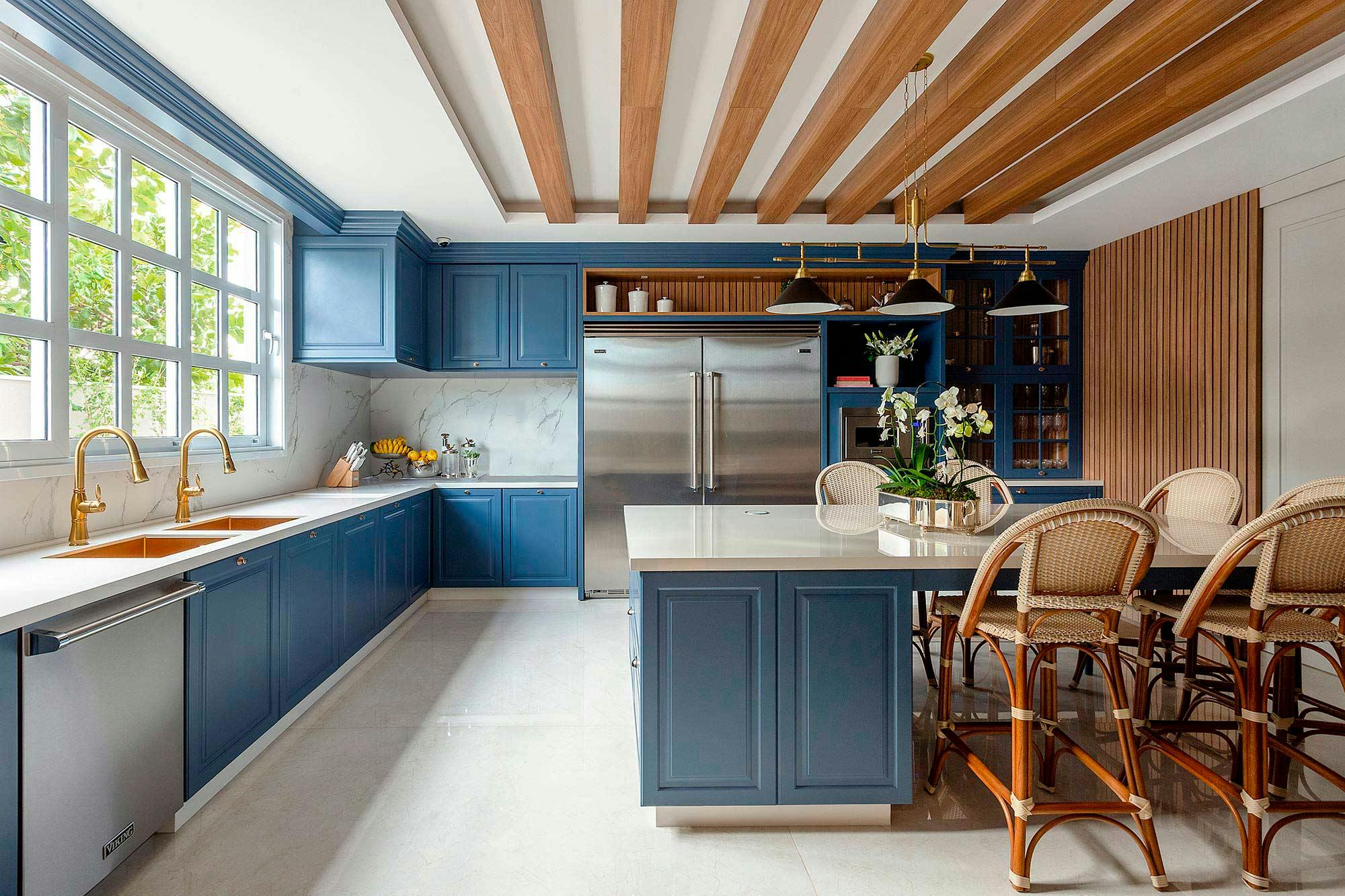 Location
Residencial Florais dos Lagos, Cuiabá, MT (Brazil)
Fitter
Marmoraria Revestir
Architecture / Design
Ilana Santiago Arquitetura e Interiores
Application
Staircase, worktops
Photography
Gilberto Galdino
A renewed classic style is the common thread of this Brazilian house, which combines neutral tones with dark accents, noble materials and top quality, with carefully selected design pieces taking centre stage. The architecture and interior design studio of Ilana Santiago is responsible for this project, which has explored combinations to create a balanced and luxurious atmosphere.
'As it is a classic style house, we made extensive use of neutral tones contrasted with scattered darker materials. To achieve this, we chose Dekton Rio Branco,' explains Ilana Santiago. The Cosentino surface becomes the key feature in many rooms of the house, creating a sophisticated and expressive common thread. Ranging from the kitchen, staircase, the playroom, the bathrooms, a gourmet space and several bedrooms, they all make up a series of spaces in which Rio Branco shines in all its splendour.
The large communal areas on the ground floor, with a luxurious open-plan lounge leading to a dining room, are connected to the first floor via a classical staircase. Here, Dekton is part of the design, providing luminosity with the Rio Branco colour and impeccable technical features for this application. Thanks to its resistance to stains and scratches, it is the ideal surface for such a high-traffic area.
A bright and sophisticated kitchen
Because of these same qualities, Dekton is also the perfect material for the kitchen, contributing in this project to bring functionality and sophistication to the space, where the bright, light colour of Rio Branco has been complemented with blue furniture to give it a modern and fresh look. The service area also incorporates a cupboard in which the same material has been used for the worktop.
'The quality of the material makes the difference throughout the house,' says the architect. 'We have used it with full confidence in kitchens, gourmet spaces or laundry areas. This confidence is essential when recommending a material for our customers' homes. That is something we achieved with Cosentino,' the designer stresses. 'We always recommend Cosentino's products, as they are high quality materials that stand out from other suppliers on the market today,' she adds.
The bathrooms in the house are also equipped with Dekton surfaces. The designer has opted for the same colour, Rio Branco, for the bathroom countertops, thus weaving a common thread throughout the house and aesthetically connecting the rooms with each other.
Cosentino's materials used in this project