Location
New York City, USA
Application
Ventilated facade
Architecture / Design
PACS Architecture
An elegant facade in TriBeCa
Welcome to the cobblestone-lined streets of the bustling TriBeCa neighborhood in New York City, the home of the 79 Warren St. mixed-use building. Nestled between two other structures, this building consists of commercial retail space on the bottom floor and luxury residences on the top two stories.
PACS Architecture was tasked with refurbishing this old structure and replacing the existing brick facade. They needed a material that not only looked beautiful, but could also be installed seamlessly. Since the structure is located on a busy street, the material also needed to be resistant to heavy foot and car traffic, stains, scratches, UV rays, and extreme weather patterns - and that's where Dekton comes in.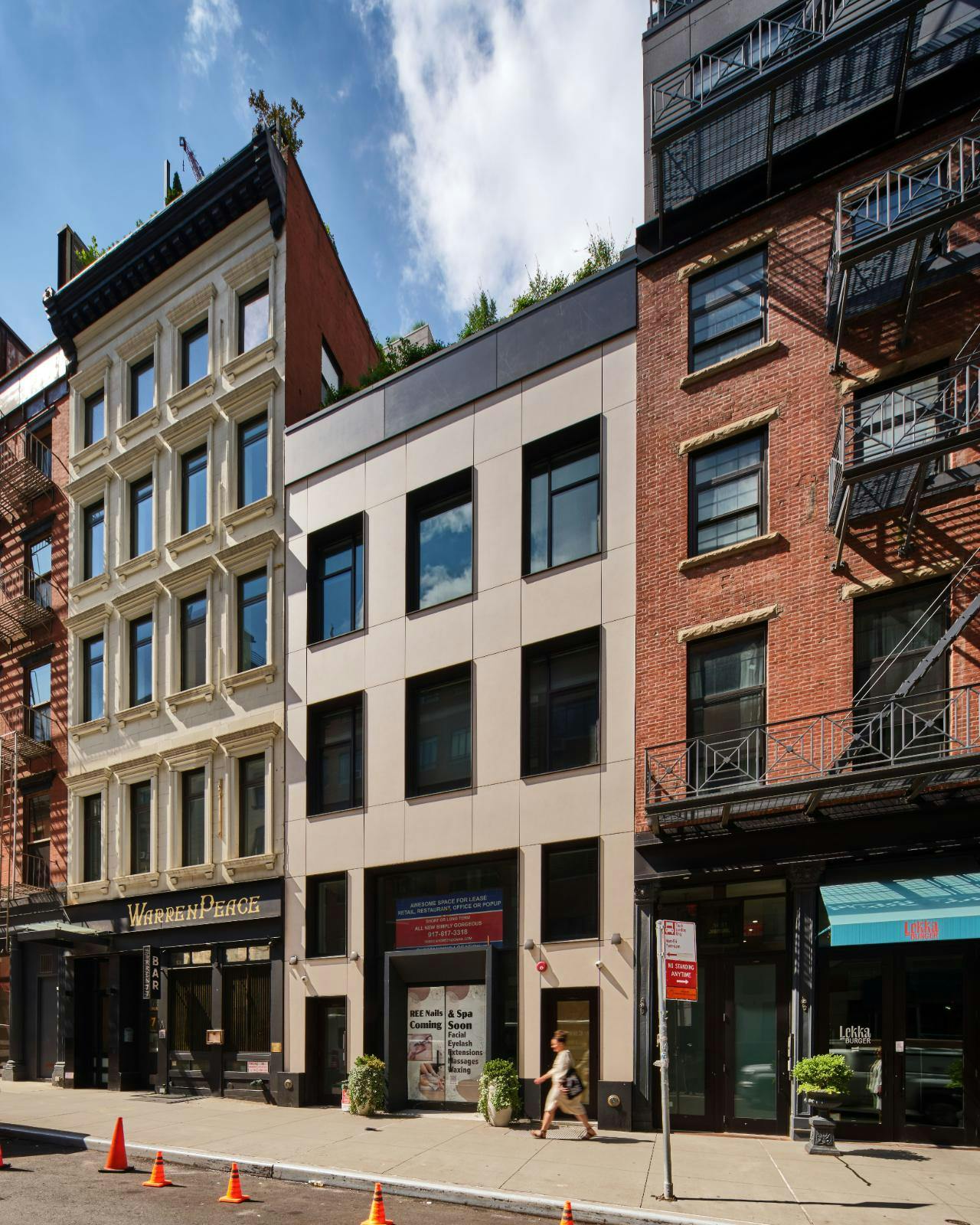 A total of 750 sq. ft. of two Dekton colors - Irok and Kelya - were specified for the facade. Irok, a creamy beige tone, is the predominant surface, creating a finish that perfectly integrates with its surroundings. A touch of Kelya was used for the cornice sitting directly on top of Irok. The dark brown of Kelya creates a harmonious balance with the lighter shade below, giving the building a unique edge.
Additionally, Dekton is also non-combustible, graffiti-proof, freeze/thaw cycle resistant and requires no maintenance. A true city-proof facade that will stand the test of time in New York City.
Cosentino's materials used in this project