Top Homes
A stylish and low-maintenance waterfall worktop for a large family
Xenia Andersson-Sutton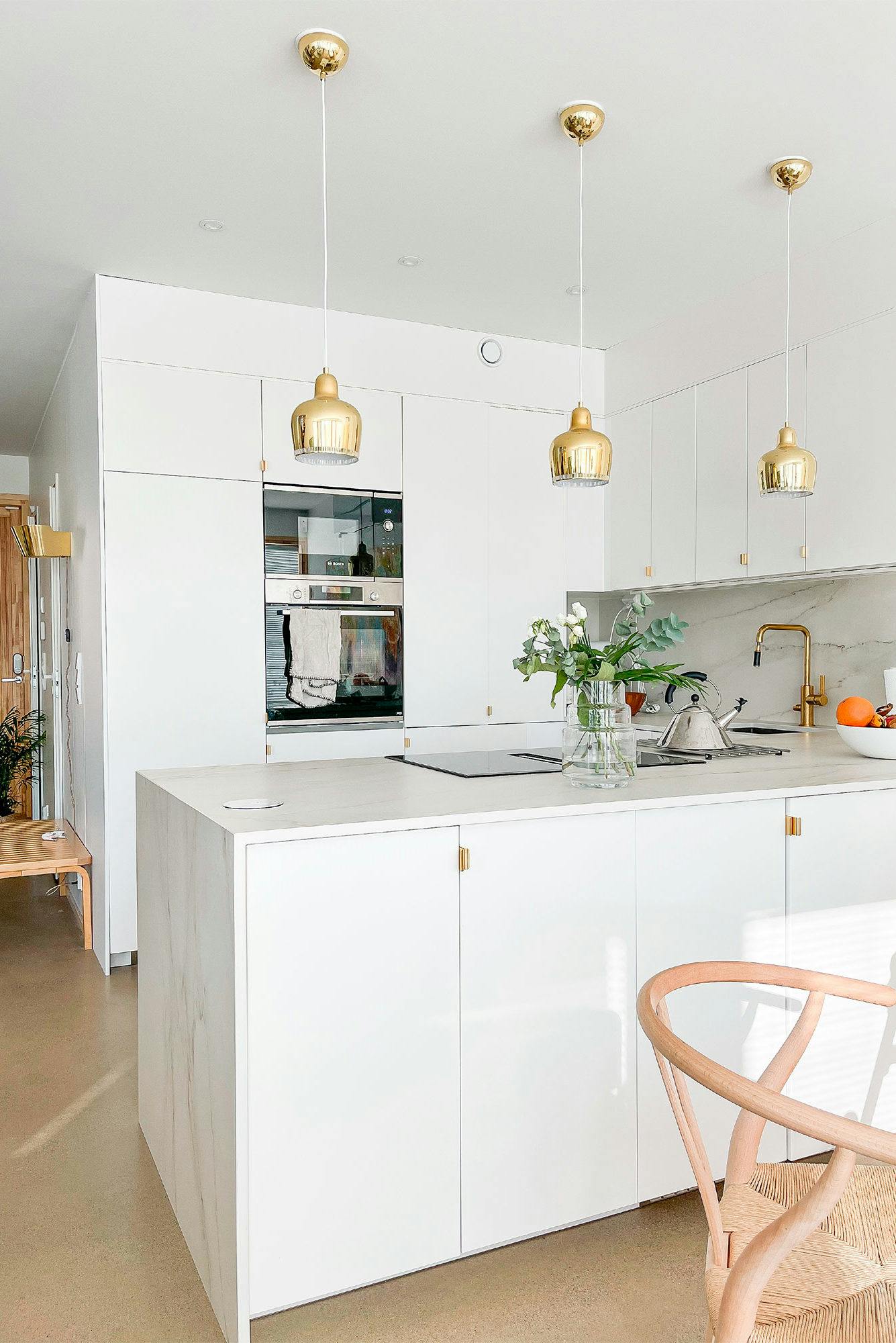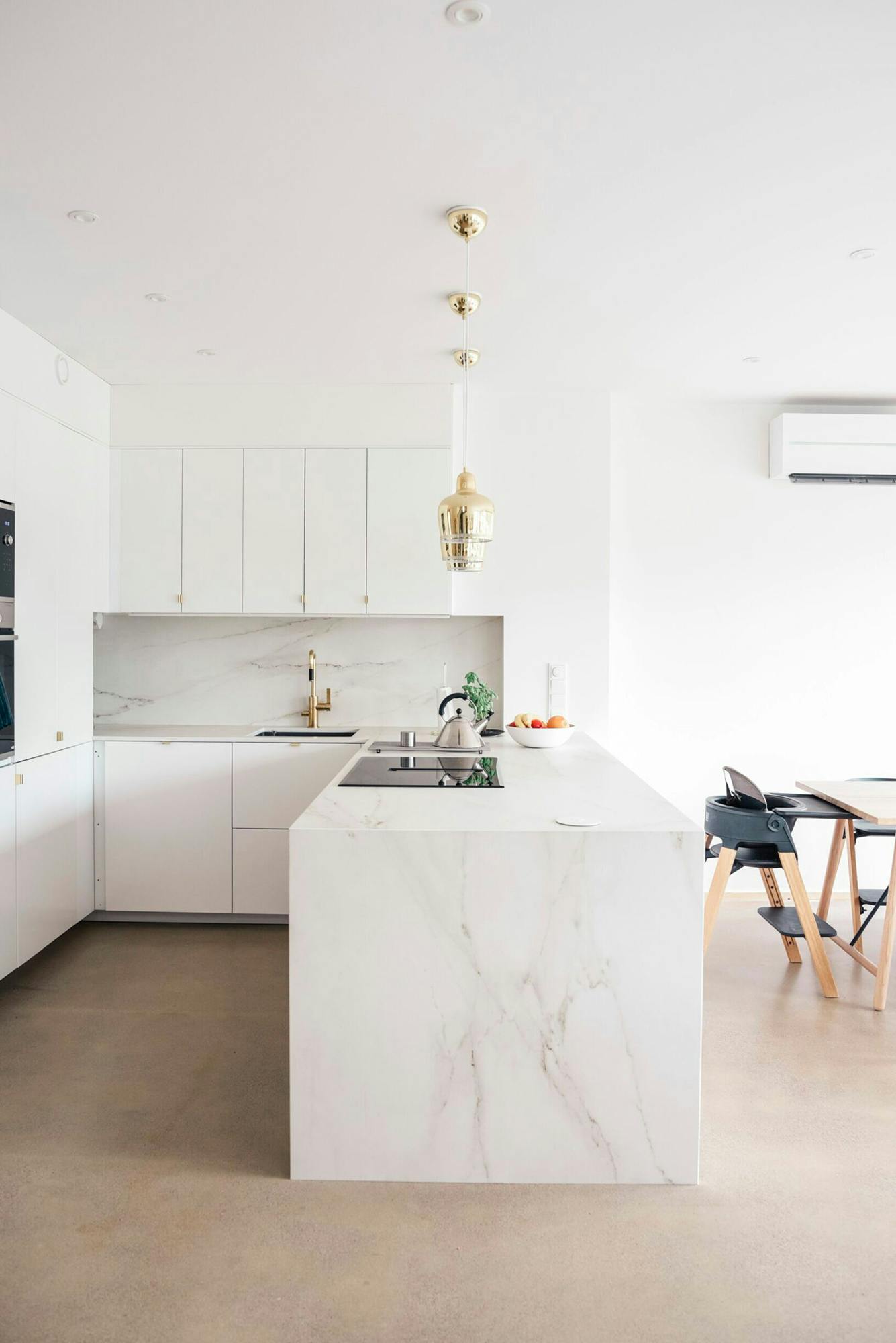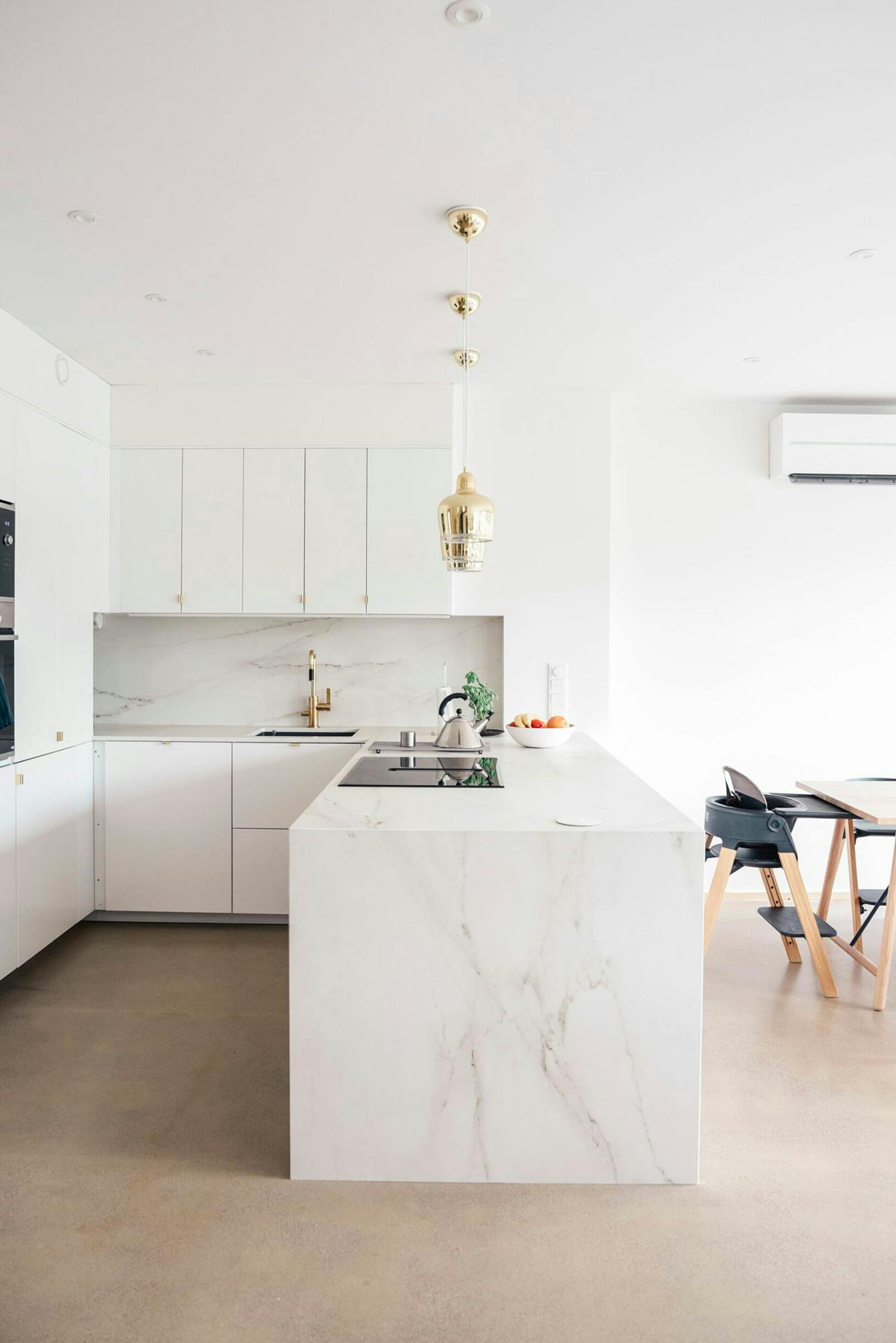 Location
Porvoo (Finland)
Architecture/Design
Xenia Andersson-Sutton
A hard-wearing and sophisticated worktop that is all about beauty
She is a mother of four and also writes a lifestyle blog promoting healthy habits. That is why Finnish influencer Xenia Andersson-Sutton needed a multi-purpose kitchen where she could cook healthy recipes for the whole family without having to worry about scratches, spills or burns. But for it to light up her Instagram feed, it also had to be very photogenic!
The answer came in the form of the Dekton Rem surface, inspired by one of the most elegant white marbles on the market, the popular Calacatta marble. Its intricate design – with fine brown and grey veining and hints of gold under a subtle grain – reflects the traditional, almost linear structure of this stone, which offers the ultimate in natural sensitivity with the most advanced technological features.
'Dekton has outstanding properties, but its stylish appearance was even more important in our choice. I was mesmerised by its pure beauty, its marble design seems to me to be very subdued and refined,' she explains.
Dekton, the ideal surface for large and young families
After a few months of use, Andersson-Sutton admits that the kitchen meets the family's demanding requirements exceptionally well thanks to its outstanding resistance to daily wear and tear and scratches as well as heat, fire and stains.
'Our future home, where we will stay forever, will definitely feature a Dekton worktop for a number of reasons. First of all, it is great to use the one we have now. It is incredibly beautiful, exceptionally scratch resistant, does not absorb stains and hot pots and pans can be placed directly on its surface. I have no doubt that this worktop will serve perfectly for the lifetime of the kitchen,' she says.
IKEA furniture and Beslag Design handles for a minimalist finish
The kitchen unit frames and doors were purchased from IKEA in order to maximise the storage capacity in the writer's home, while the discreet handles are by Beslag Design. 'The kitchen's dominant standard white colour works well to compliment the attractive Dekton Rem worktop centrepiece,' reflects Andersson-Sutton.
Another highlight of this design is the 'waterfall' shape in which the stone appears to fall from the worktop to the floor. The effect the blogger wanted was achieved by stone fabricator Ylämaan Graniitti, who cut the worktop in such a way that its joints are barely visible.
This minimalist style is enhanced by the cooktop extractor integrated in the island. 'It has turned out to be a great addition, as now there is no need to use a traditional extractor hood,' stresses Andersson-Sutton.
'I am immensely pleased with our new kitchen. I love the large kitchen island and the beautiful Dekton Rem worktop. I still find myself admiring the stunning waterfall end of the island every day. The Dekton Rem pattern is powerful enough for my taste. I consider this worktop to be a really classic and sophisticated choice and we are fascinated by its very elegant matt finish,' concludes the influencer.
Cosentino's materials used in this project
Explore Similar Case Studies