Top Homes
A sustainable, avant-garde façade for a house with a contemporary design in Portugal
Felpedras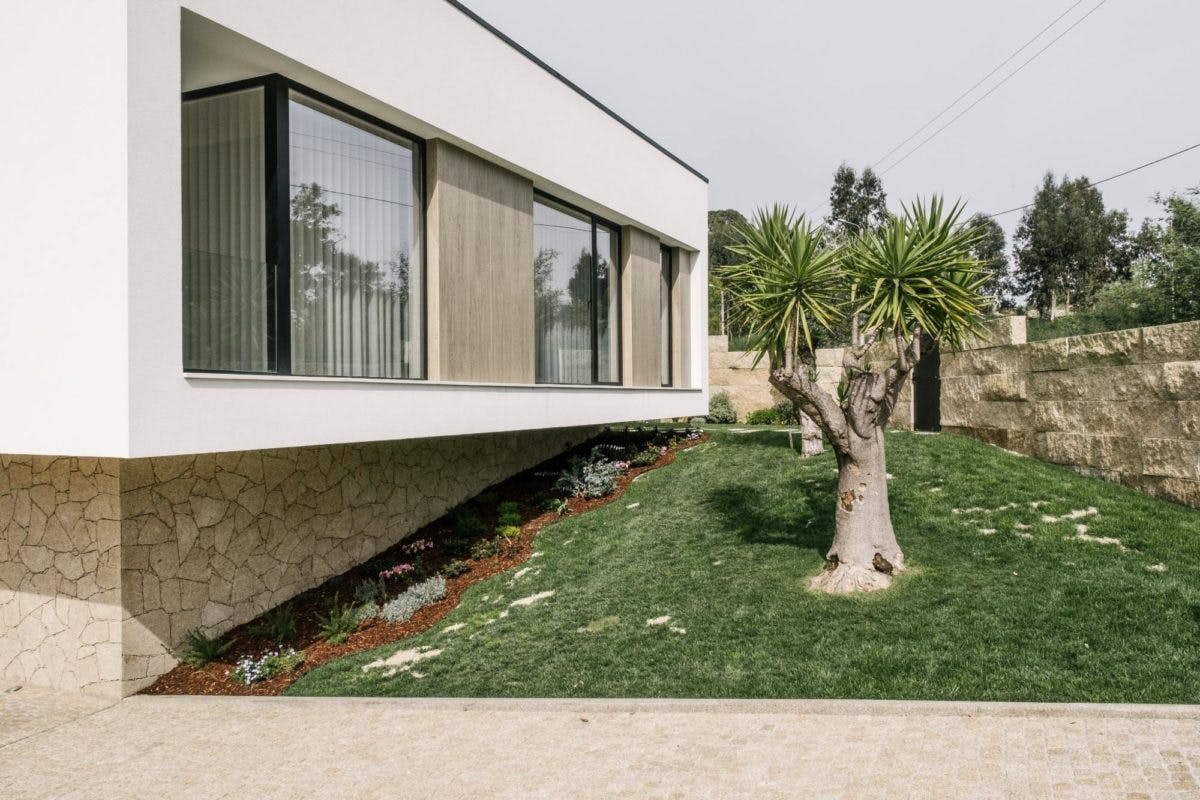 Location
Vizela, Portugal
Application
Façade cladding
A very personal design for a façade
The owner of this house in Vizela, Portugal, personally chose Dekton to create a contemporary design on the façade. The contrast of colours and textures, its strong horizontality and its contemporary design make the façade of this house exude character. The texture of the wood and the large windows integrate the building into its surroundings in a balanced and stylish way.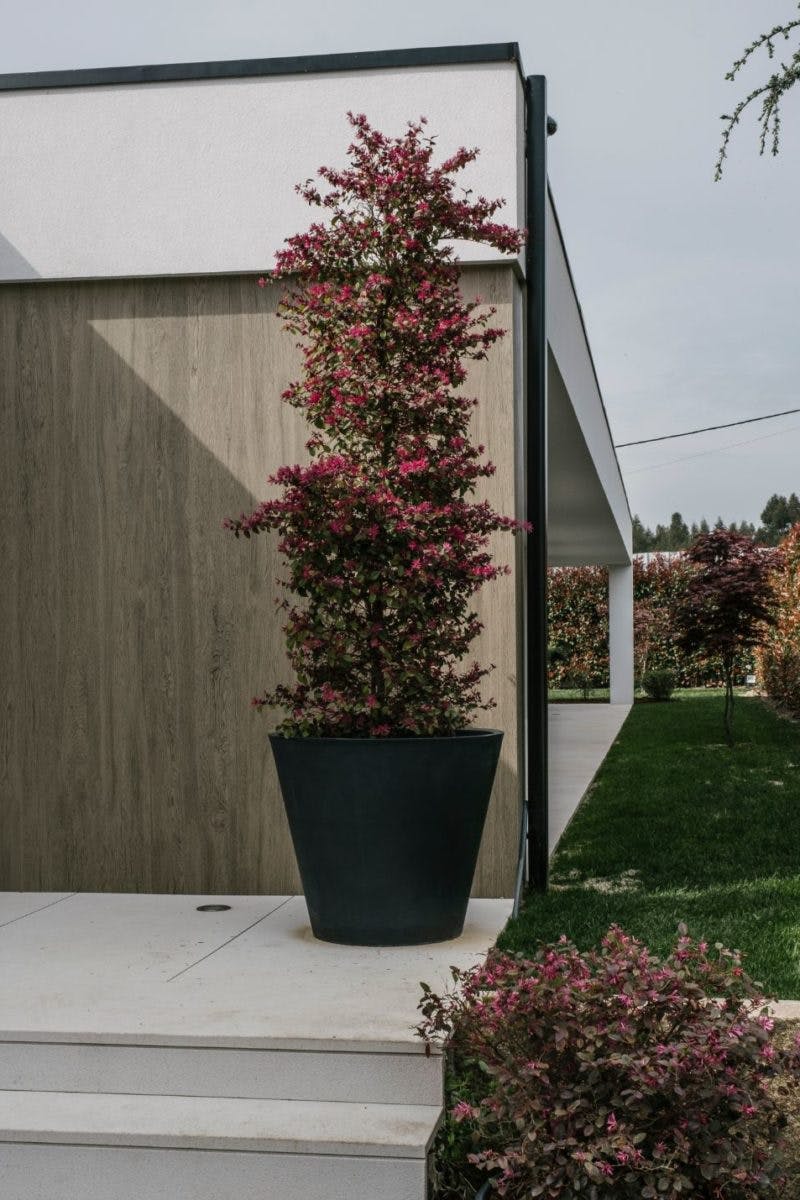 Dekton's technical properties make it the perfect solution for a long-lasting façade with minimal maintenance requirements. A UV resistant façade whose colour does not fade over time. Furthermore, thanks to its low porosity, it is resistant to stains, scratches and sudden changes in temperature.
In collaboration with the fabricator Felpedras, Dekton 8 mm slabs were installed on the façade using C2S2 cement-based adhesives, in accordance with the UNE EN 12004 standard on adhesives for ceramic tiles. These are adhesives with improved adhesion and mouldability properties to better adapt to Dekton's large format. Its low coefficient of expansion allows for 3 mm wide joints between slabs, according to project specifications. At the discretion of the project management, this system allows the use of concealed mechanical safety fixings by means of a groove on the back of the Dekton panels.
Innovation and sustainability
Inspired by the colour and texture of wood, Dekton Bento takes centre stage on this façade. A natural touch in perfect harmony with the rest of the materials used throughout the project, such as the large glazed surfaces that open up the interiors of the façade through a neat and tidy geometrical play. Along with its cutting-edge design, Dekton does its bit in terms of sustainability, as it is a carbon neutral surface for its entire life cycle.
Cosentino's materials used in this project