Case Study
A very sturdy home by the sea
Mauricio Melara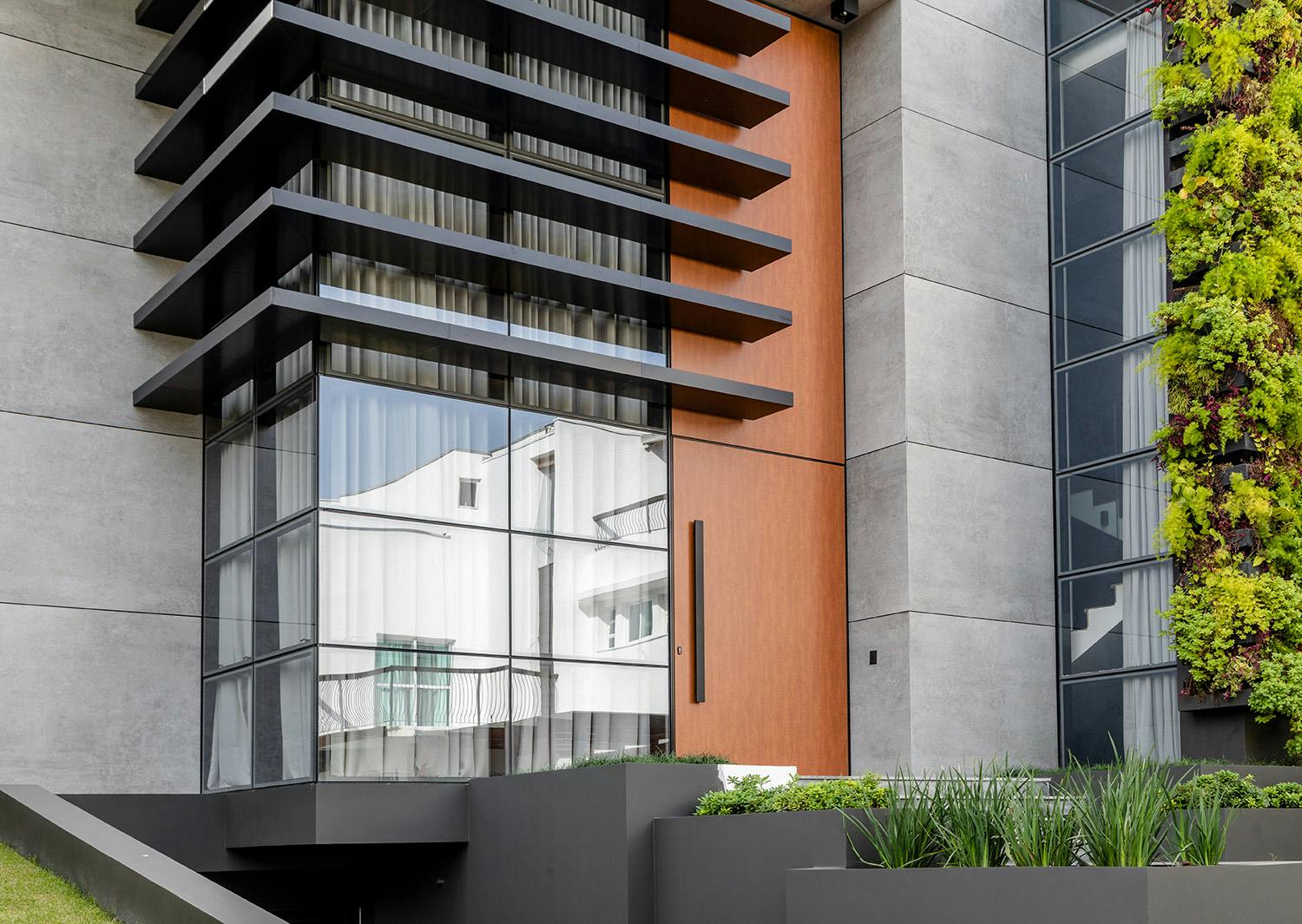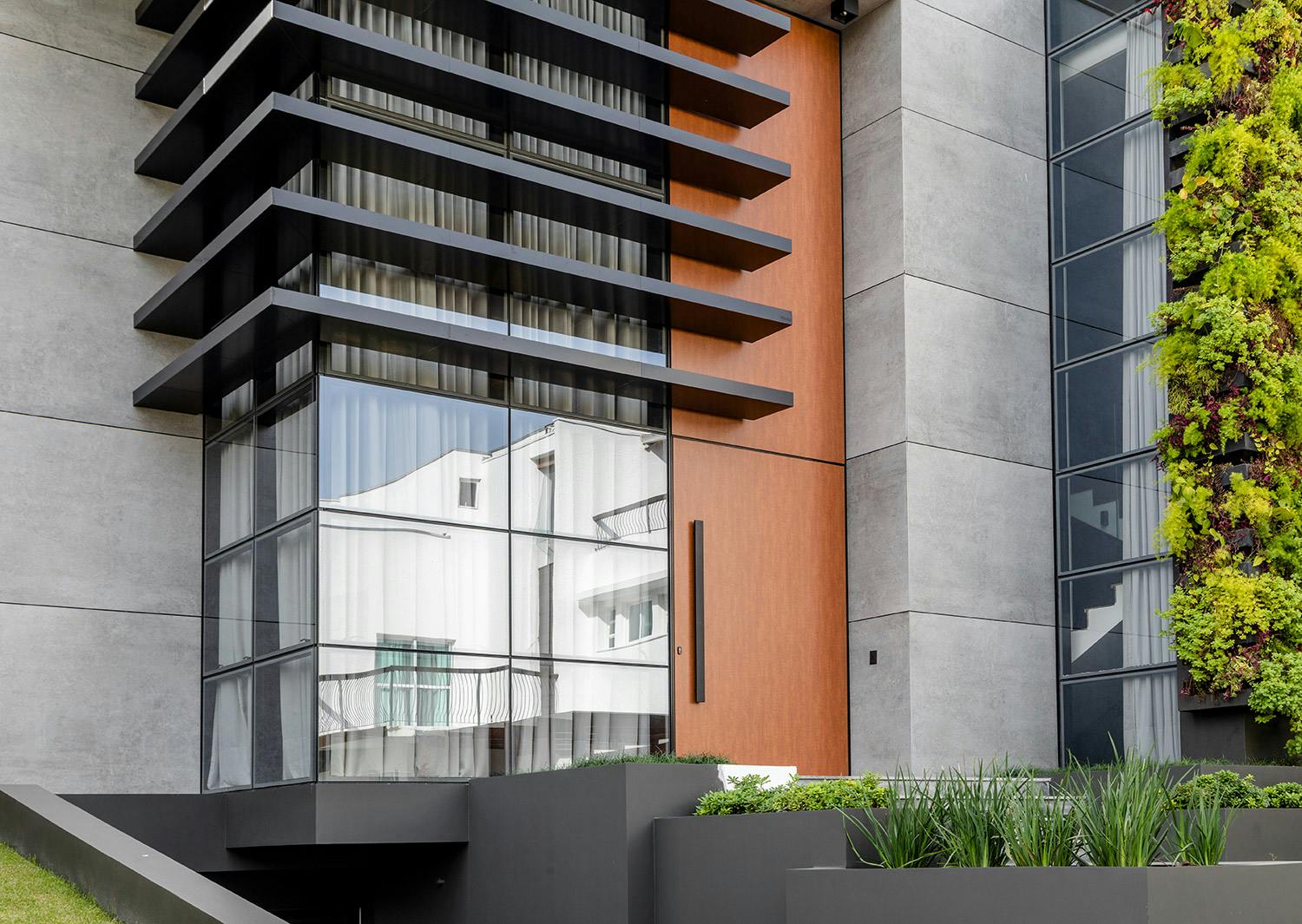 Location
Praia Brava, Itajaí (Brazil)
Architecture / Design
Mauricio Melara
Application
Façade with chemical anchoring system using adhesive, furniture, worktops
Photography
Fabio Jr. Severo
'The great challenge of this project is to match the requirements to the dimensions of the site and achieve a balance that alleviates the inevitable verticalisation of the building,' explains the architecture studio of Mauricio Melara, in charge of this project. The house, located in Praia Brava, Itajaí (Brazil), is connected to its surroundings through a resounding and contemporary style. The geometric profile of its façade manages to counterbalance its verticality with horizontal embellishments that also add functional advantages.
As the building is close to the sea, the façade required a material that was both hard-wearing and aesthetically pleasing. The architecture firm opted for Dekton, which provided many advantages for the implementation of the project.
A serene and resistant façade
'We chose Dekton for its plastic properties and its resistance to the elements and harsh weather conditions due to its proximity to the sea,' the study explains. Other positive features they found were 'its easy application, homogeneity of pieces and quick application,' they add. The colour chosen was Dekton Kreta which, inspired by cement, gives the façade a serene appearance. Its matt texture and grey tone create uniformity and underpin the neo-industrial style of the exposed side of the house.
The façade has been installed with a chemical anchoring system using adhesive. It allows large-format pieces to be fitted with concealed fixings, providing great continuity to the façade finish. It is a highly efficient installation system that is certified by the supplier and can also serve as a false ceiling, as in the case of the entrance porch to the house.
Dekton can also be found in the interior of the house, specifically used for kitchen and sideboard worktops, as well as for various door fronts. The furniture is clad in Dekton Kreta, in the same grey shade as the façade. Meanwhile, the kitchen and sideboard worktops are in Korus, a solid greenish grey with no veining, which brings simplicity and a clean look.
When it comes to worktops, Dekton is also an ideal material for these work surfaces thanks to its resistance to stains, heat and scratches. All in all, Dekton's ease of maintenance ensures that, both inside and out, this house will stand the test of time.
Cosentino's materials used in this project