Top Homes
Actress Alina Tomnikov chooses Silestone for her dream kitchen
Lauri Laukkanen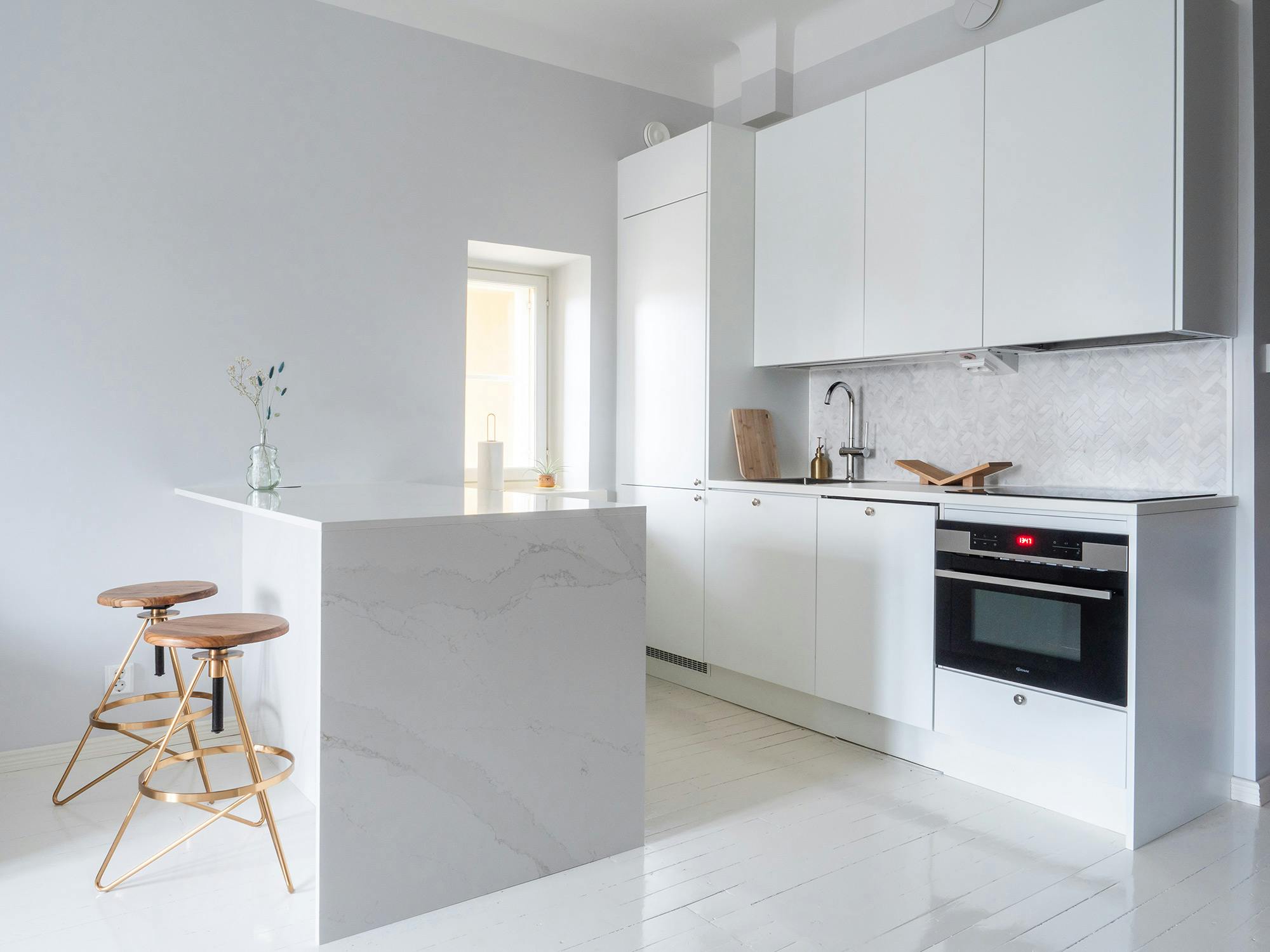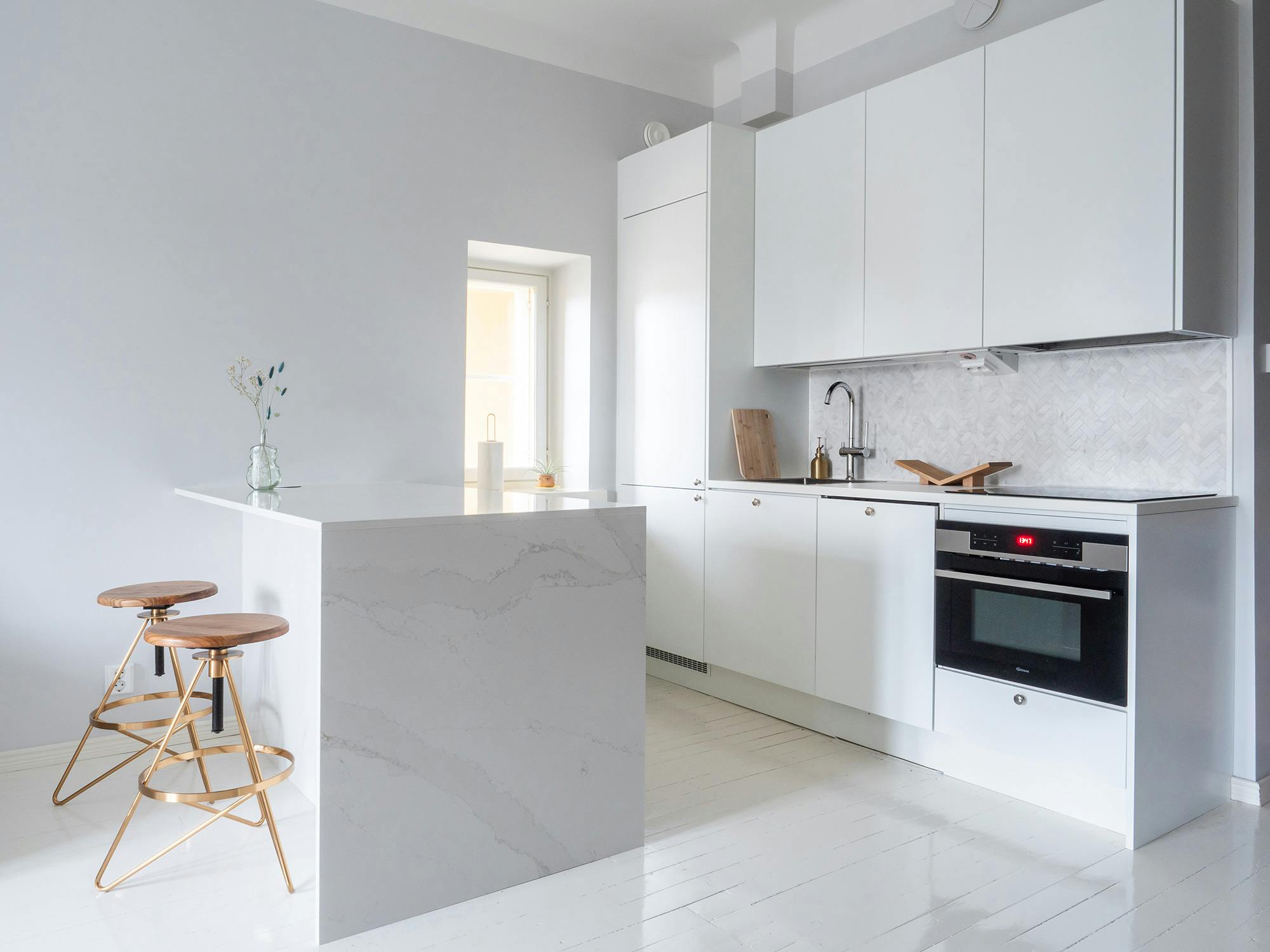 Location
Helsinki (Finland)
Builder
Ylämaan Graniitti
Photography
@lauri_laukkanen
Architecture/Design
Lauri Laukkanen
'A beautiful kitchen island has been a dream of ours for a long time,' says Finnish actress Alina Tomnikov. 'Our wish finally came true when we moved into our first flat of our own last spring. However, the existing kitchen island in our new home was too small, there was no room to sit and the surface area was not large enough for cooking or eating,' she explains. From that moment on, it was clear to them that they wanted to refurbish the kitchen and turn it into a space for gathering and socialising, where they could cook and enjoy breakfast and dinner at the same time.
'We started looking at different ways to modify the existing kitchen island to better suit our needs. We came across the stone manufacturer Ylämaan Graniitti, where we immediately fell in love with Cosentino's Silestone Eternal Calacatta Gold quartz worktop for its high quality and ease of maintenance,' explains the actress.
The elegant and serene touch of Calacatta Gold
After considering the project and how they wanted to change the look of the island, they decided to replace the existing worktop as well as the front and back of the original. 'The process, from falling in love with the material to installation on site, was very quick. First, Ylämaan Graniitti visited our home to take detailed measurements of the existing kitchen island. Just a few weeks later, the quartz surfaces were brought to us by the fitters, who removed the old ones and replaced them with new ones,' she says.
'The end result is stunning,' says the actress. The renovated island now has a calm and serene appearance thanks to the colour Et. Calacatta Gold, whose grey veins and gold details against a white background create a timeless and very elegant atmosphere. 'The worktop requires very little maintenance while remaining luxurious and inviting,' says Tomnikov.
'After a few months of using it, our renovated kitchen island has become the heart of our home. We sit on the bar stools next to the island and spend a lot of time together throughout the day,' she concludes.
Cosentino's materials used in this project
Explore Similar Case Studies