Case Study
A vandal proof façade for a sports centre in Alcalá de Guadaira
Eliezer Carrera Moyano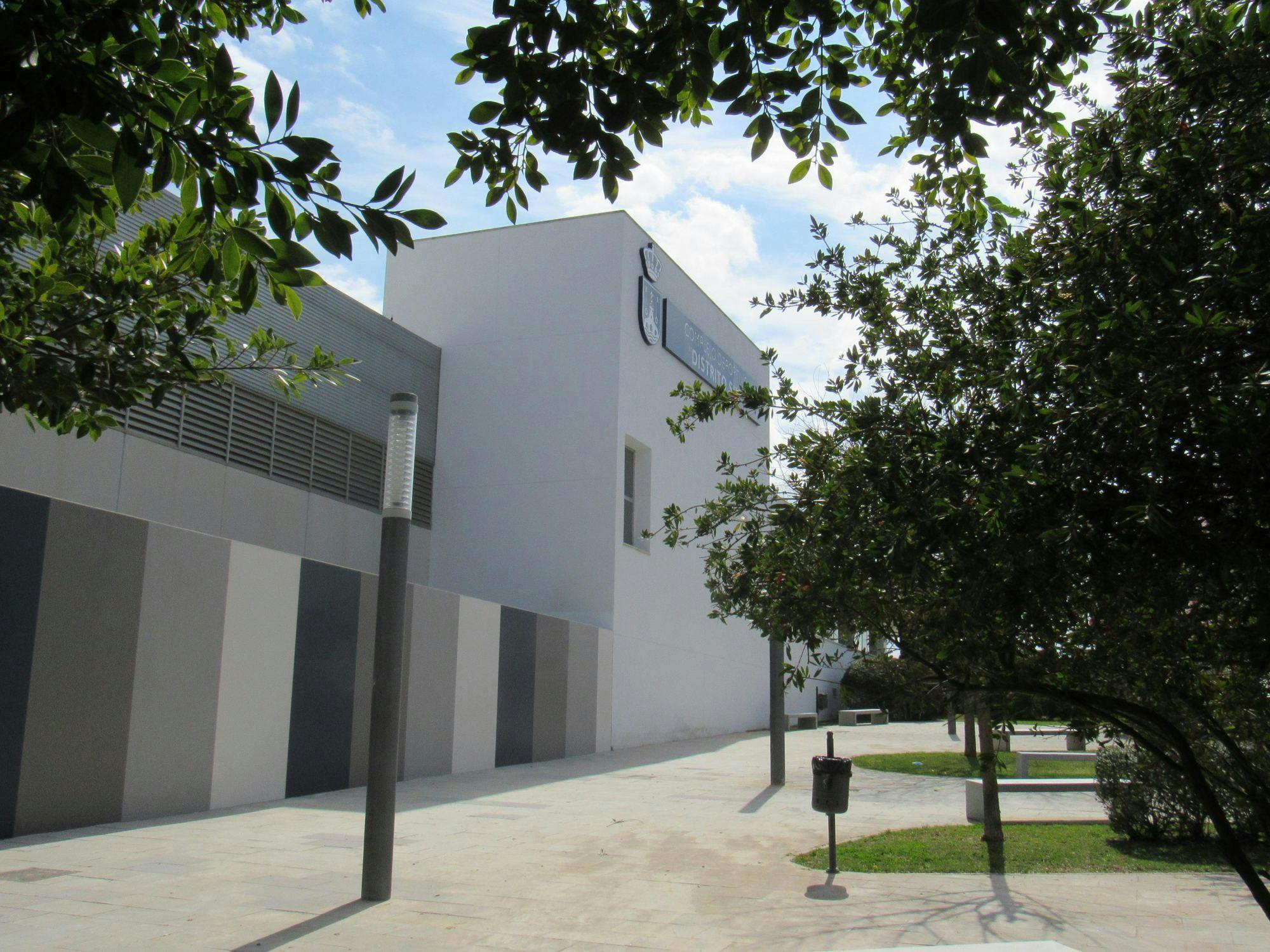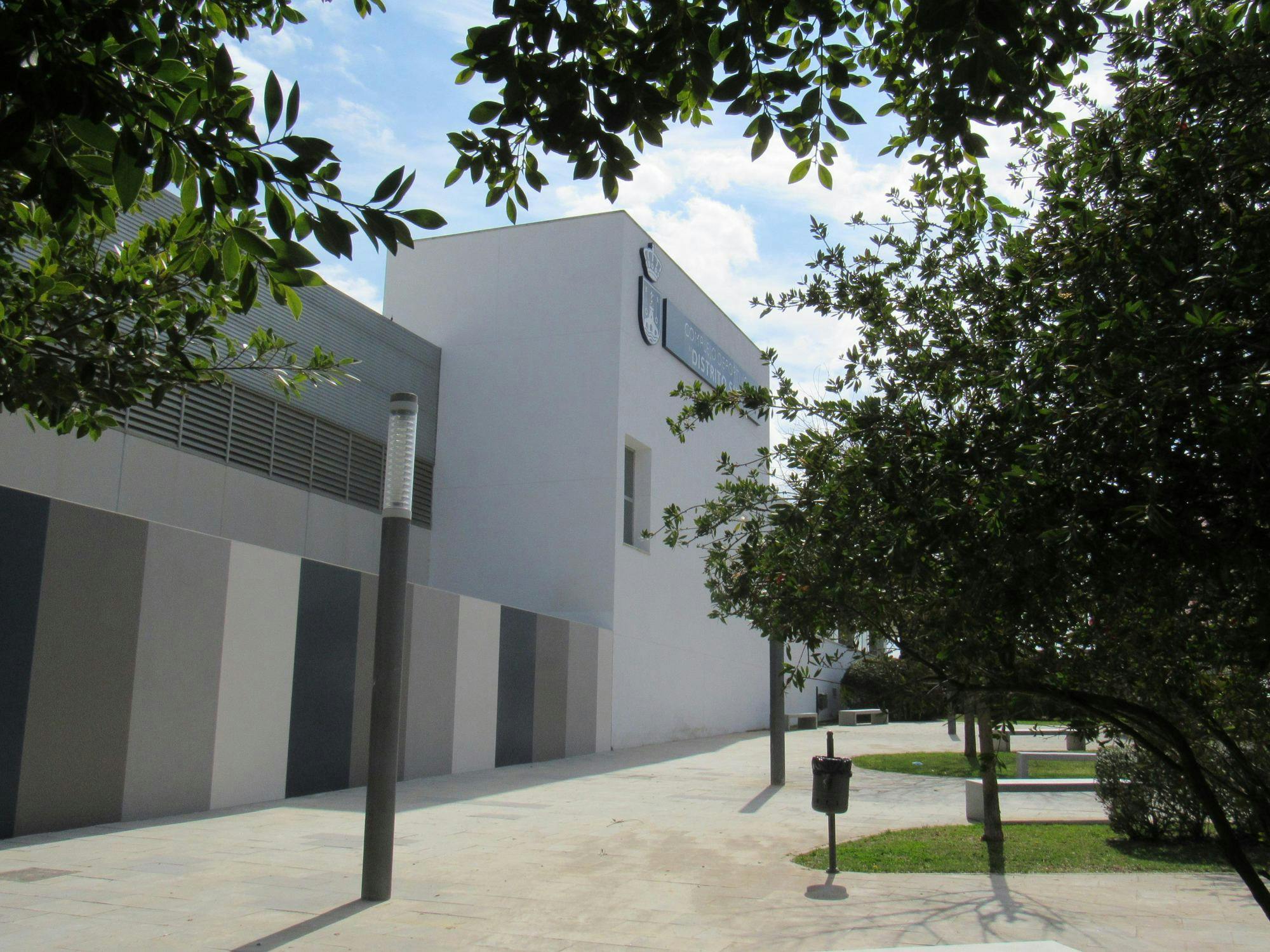 Location
Alcalá de Guadaira, Seville, Spain
Color
Aeris, Galema, Baltic and Strato
Photography
Raquel Morcillo
Architecture
Eliezer Carrera Moyano
Application
Glued façade with hidden clips
A building with character
An original design that combines geometry and colour has succeeded in giving the municipal sports centre of Alcalá de Guadaira, Seville, a distinctive character. In the words of Eliezier Carrera Moyano, the designer behind the project, they used Dekton on the façade "to enhance it". "Dekton allows the façade to be designed over the concrete wall structure, so that the final result offers a play of different colours and textures that contrast with the rest of the building, making it recognisable within the urban scale", he further says.
The system used for this façade was DKB with 8 mm Dekton panels glued with adhesive cement on a continuous substrate. The joints between panels are 4 mm and the mechanical safety fixing used was of the Raimondi type, with grooving on the back of the panels carried out on site.
According to the UNE 138002 standard on the installation of adhered ceramic tile claddings, adhesive cement classified as C2 TE S2 (according to UNE EN 12004) must be used for large format pieces due to their large dimensions.
As for the system, it is important to remember that the substrate must be properly levelled and plumb and the installation is carried out using the technique of double gluing, i.e. adhesive on the substrate (with a toothed trowel) and on the piece (with a flat trowel), in parallel lines to the short side of the Dekton piece.
"Dekton's large format, together with its durability and wide range of colours and textures available" were the keys that convinced the designer to choose this material. A perfect combination of various colours was used to create the chromatic play that gives character to the façade of this public building. Inspired by White Limestone, Dekton Aeris adds brightness to the façade thanks to its light tones with touches of cream. Meanwhile, cement inspired Dekton Strato provides realism. As for Galema, its calm shade of brown nuances plays a key role in this chromatic play. And last but not least, Baltic, a dark blue shade that brings conceptual purity.
A flawless façade for many years to come
Beyond its high design value, Dekton has a number of features that are perfect for façade cladding and extend its useful life by acting as a protective layer for the supporting structure of the building. Its low porosity and high density make it very resistant to changes in humidity and temperature, while facilitating maintenance and the removal of possible graffiti, a very important feature for a building as exposed to the elements and daily traffic such as this one.
"Working with Cosentino and Dekton means the peace of mind of working with a quality brand and materials, as well as having the technical assistance of the sales representative who accompanied us throughout the process".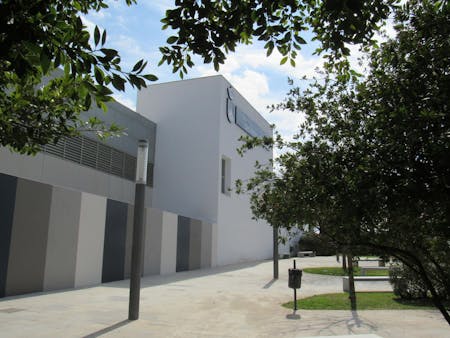 Eliezer Carrera Moyano
Project designer
Cosentino's materials used in this project