Top Homes
An apartment of Italian design elegantly blends the kitchen and dining room thanks to Dekton
Hus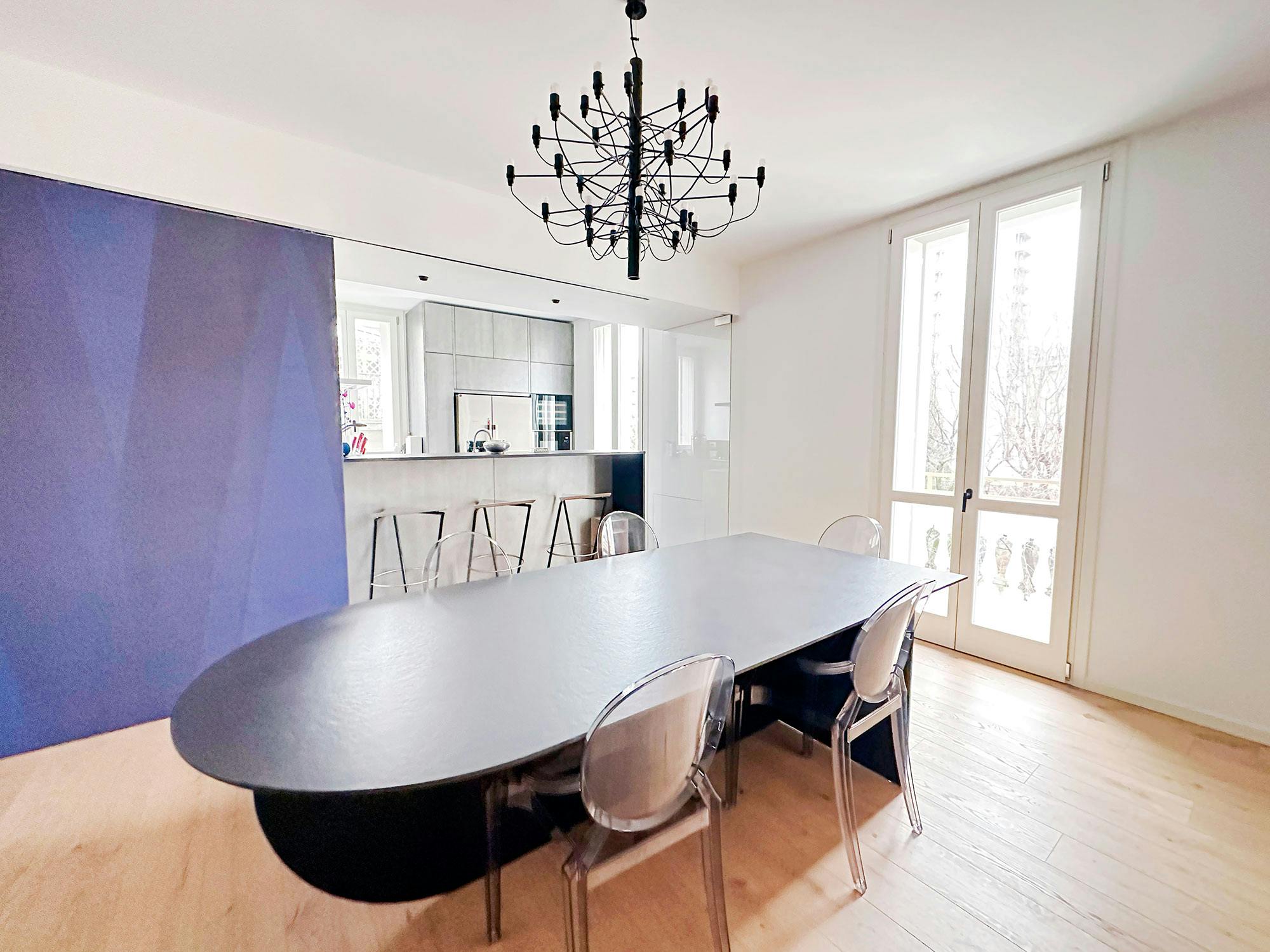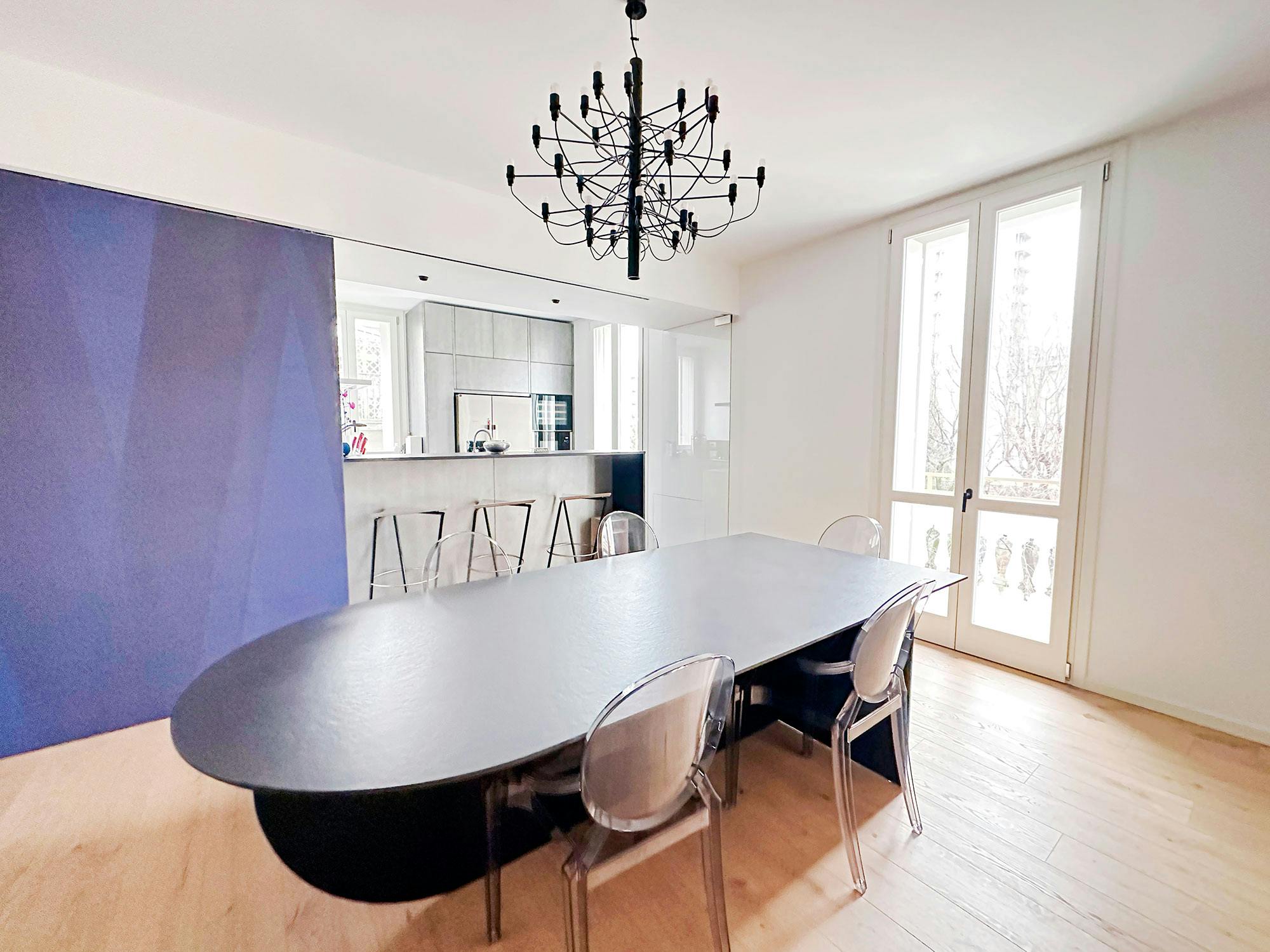 Application
Worktop, splashback, bar, dining table top
'Your home is the mirror to your dreams'. With this idea in mind, the Hus architecture studio was commissioned to renovate a flat in Milan in close dialogue with its future inhabitants, with a view to adapting it to their lifestyle and their needs.
'The shape of the arch was one of the principles that determined the floor plan, starting from an existing building and developing various elements and details, without it being obvious to the naked eye,' says the studio.
This fashionable and characteristic form also shapes the dining-living room table, made to measure in Dekton Sirius. This visually textured black colour with greenish hues brings a realistic and strong feel to this environment with a distinctive touch of contemporary Italian design. It also blends in with the open-plan kitchen, whose worktop, splashback and bar are in the same colour.
Dekton Sirius, the textured black as a thread that connects different atmospheres
'The materials are visually consistent throughout the spaces. In this case, dark blue is the thread that visually connects the two areas of the house: the living area, where the open-plan kitchen can be concealed behind a large sliding partition in a striking blue, and the lounge and sleeping area, which is reflected in the blue resin cladding of the shower spaces,' Hus says.
In fact, according to the studio, 'the integration and combination between the architectural parts of the flat and the custom-made furniture' is one of the highlights of this project. Dekton was also chosen as the main material 'because of its texture, its availability in large format slabs and its resistance properties,' the professionals continue.
The firm draws attention to the ability of Dekton – Cosentino's ultra-compact surface – to withstand abrasion and even fire, as well as all kinds of scratches and stains, the latter especially due to its almost zero porosity. 'The versatility and outstanding hardness of the material allow it to be used both for the kitchen worktop and the dining table'.
Dekton Sirius, the ideal wall cladding for a contemporary Italian look
In both spaces, Dekton Sirius takes centre stage with its sober style in an environment dominated by white and cream tones, along with a very striking touch of red introduced through vintage accents such as small Smeg appliances and old posters of Campari, the popular Italian aperitif.
The result is a clean, rounded and fresh atmosphere at the same time. 'For us, this material was the perfect choice also because of its tone and the contrast it creates between the light surfaces of the walls and the black Dekton clad parts,' Hus concludes.
Cosentino's materials used in this project
Explore Similar Case Studies