Top Homes
An ordinary second-hand table becomes an eye-catching and elegant piece of furniture thanks to Dekton
Line and Dan Bergendorff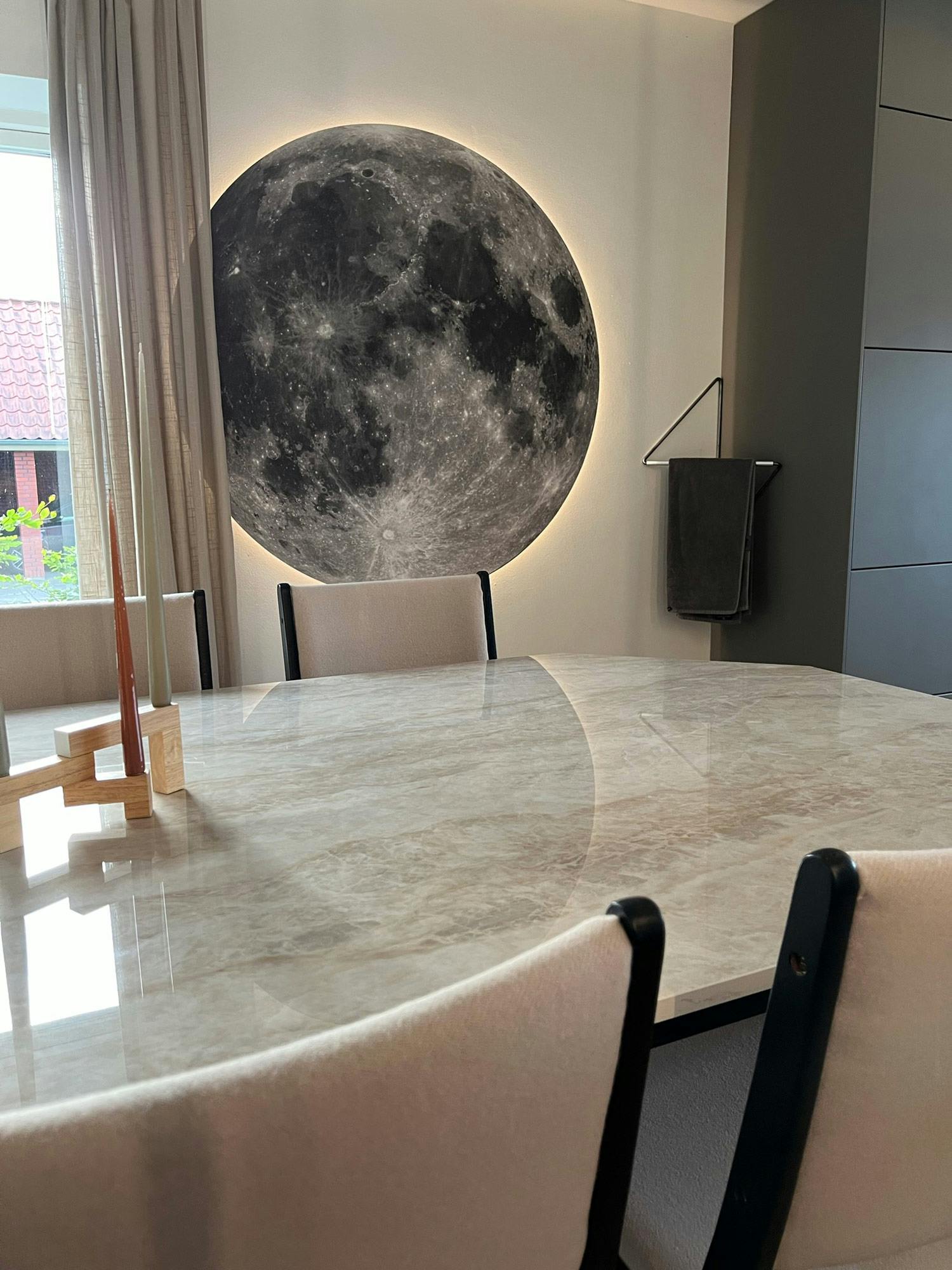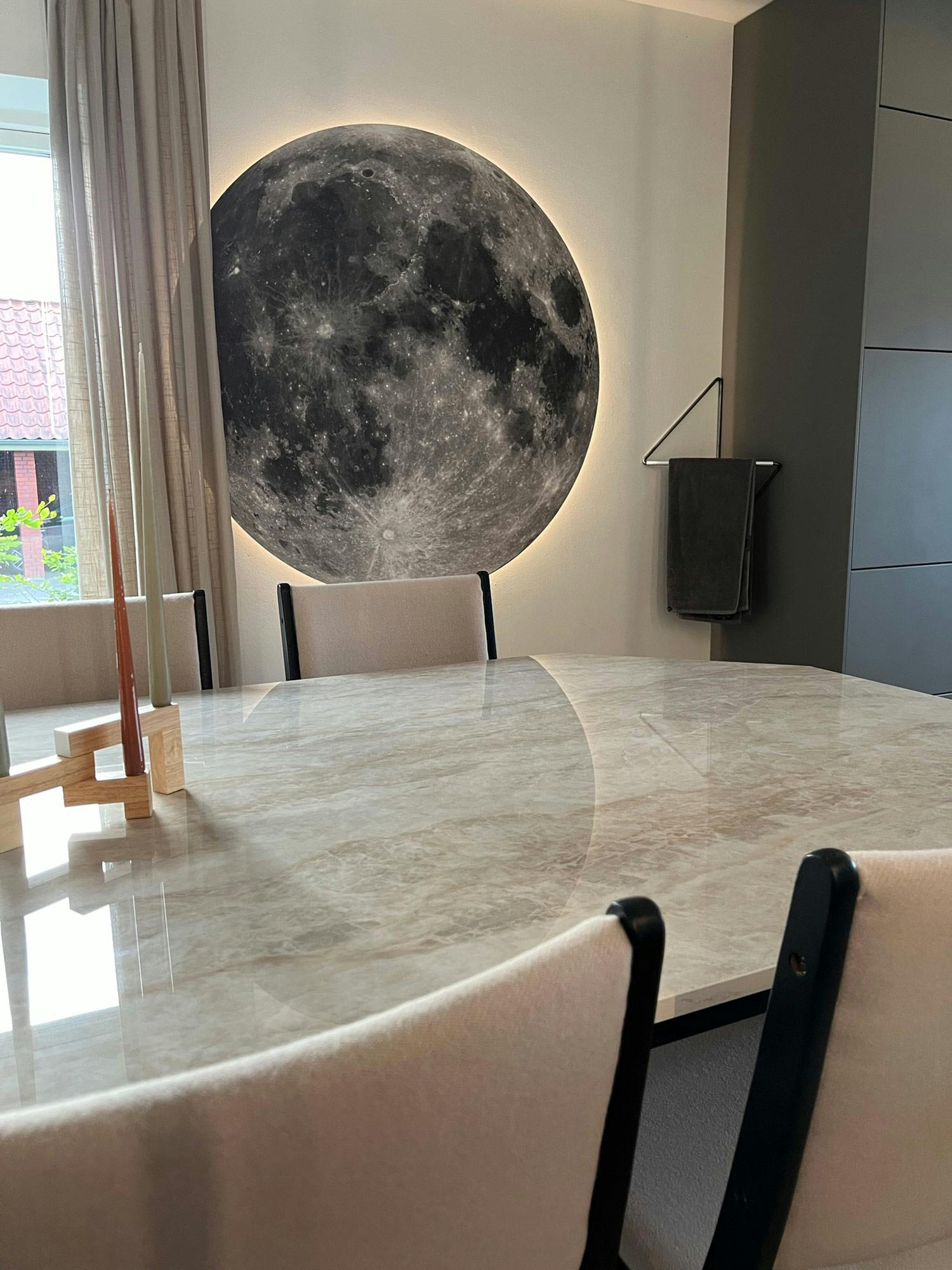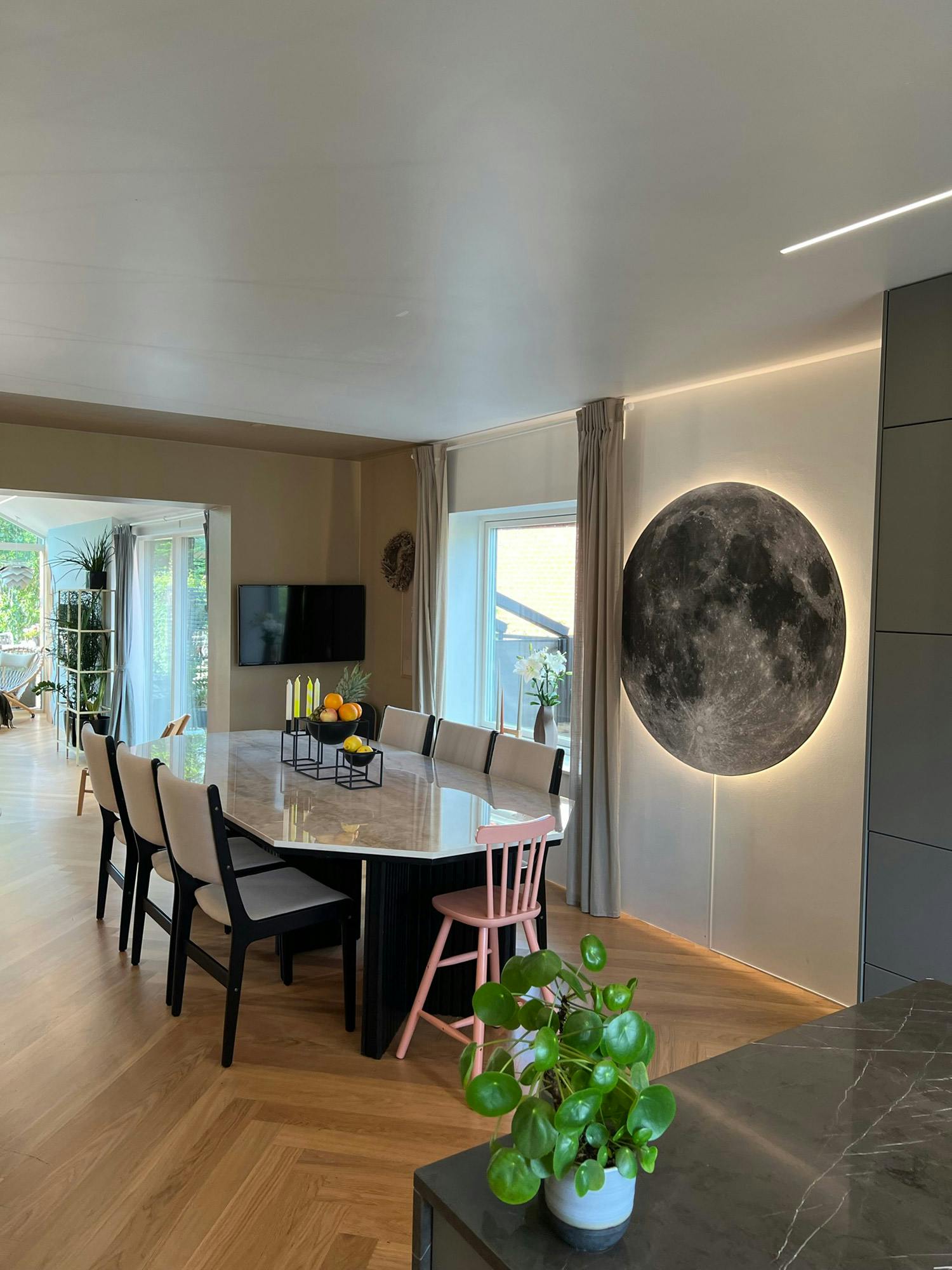 Architecture/Design
Line and Dan Bergendorff
The couple have thousands of followers who love to see the great improvements they are making to the property: removing and installing swimming pools, adding a huge terrace with herringbone wood flooring, a hothouse, a cellar, a games room… Each of the solutions planned by Dan and Line have the needs of their entire family in mind, creating rooms to make the most of the space.
Dan and Line Bergendorff are a couple of do-it-yourselfers who have turned an old 1943 house into a haven for themselves and their four young children. Through their YouTube, Instagram and TikTok channels they share the many imaginative renovations they have been doing since 2018, when they bought the house.
Dekton turns an old table into an eye-catcher
One of the best received 'before and after' was the eye-catching dining room table. "We fell in love with the shape of an old table we found for free at Facebook flea market", says the couple.
After picking it up, they made some changes to make it to their taste. These changes were not minor. For example, the tabletop went from 170 centimetres to 260 centimetres, in order to accommodate all the members of the family.
"With black paint, an extra leg to support the heavier weight of the tabletop, wooden battens and a beautiful Dekton Arga tabletop, we got a table that went form 'worn out' to 'modern'", explains the couple. The battens were used to decorate the legs, giving them a much more elegant and contemporary look.
Low maintenance and ultimate beauty with Dekton Arga
This new design perfectly matches the table's new colour, Dekton Arga, a shade inspired by Taj Mahal quartzite which recreates the luxury of natural stone with the properties of Stonika, the collection of classic colours that mimic nature. Its smooth cream background, with subtle brown-gold streaks, intensifies its dramatic structure. The result is a hyper-realistic graphic, with a dazzling sheen, which gives depth and richness to this ultra-compact surface.
"Dekton is not a cheap material, but it is one of the best and most rewarding choices available on the market. It saves us from having to worry about maintenance due to daily use, children playing, having guests for dinner", says Line.
With so many young children in the family, it is a great advantage that Dekton can easily withstand abrasion, scratches, impacts, water and stains, extreme temperatures and even fire! With the peace of mind of knowing that it is almost impossible to damage the new tabletop, and that a damp cloth is all it takes to clean it, the couple have one less thing to worry about in their day-to-day lives.
"This is just one of the thousands of possibilities that this table could have. It could be painted a different colour, put on a different Dekton tabletop, or maybe change its design a little. What I mean is that you can get a lot of free stuff on Facebook (or anywhere else) from which – with a little love – you can get something new and delightful", says the couple, who have stated that they would like to use this ultra-compact surface for future projects.
Cosentino's materials used in this project
Explore Similar Case Studies