Case Study
The second youth of the Arrecife Gran Hotel with Silestone Calacatta Gold
By Quirina Morales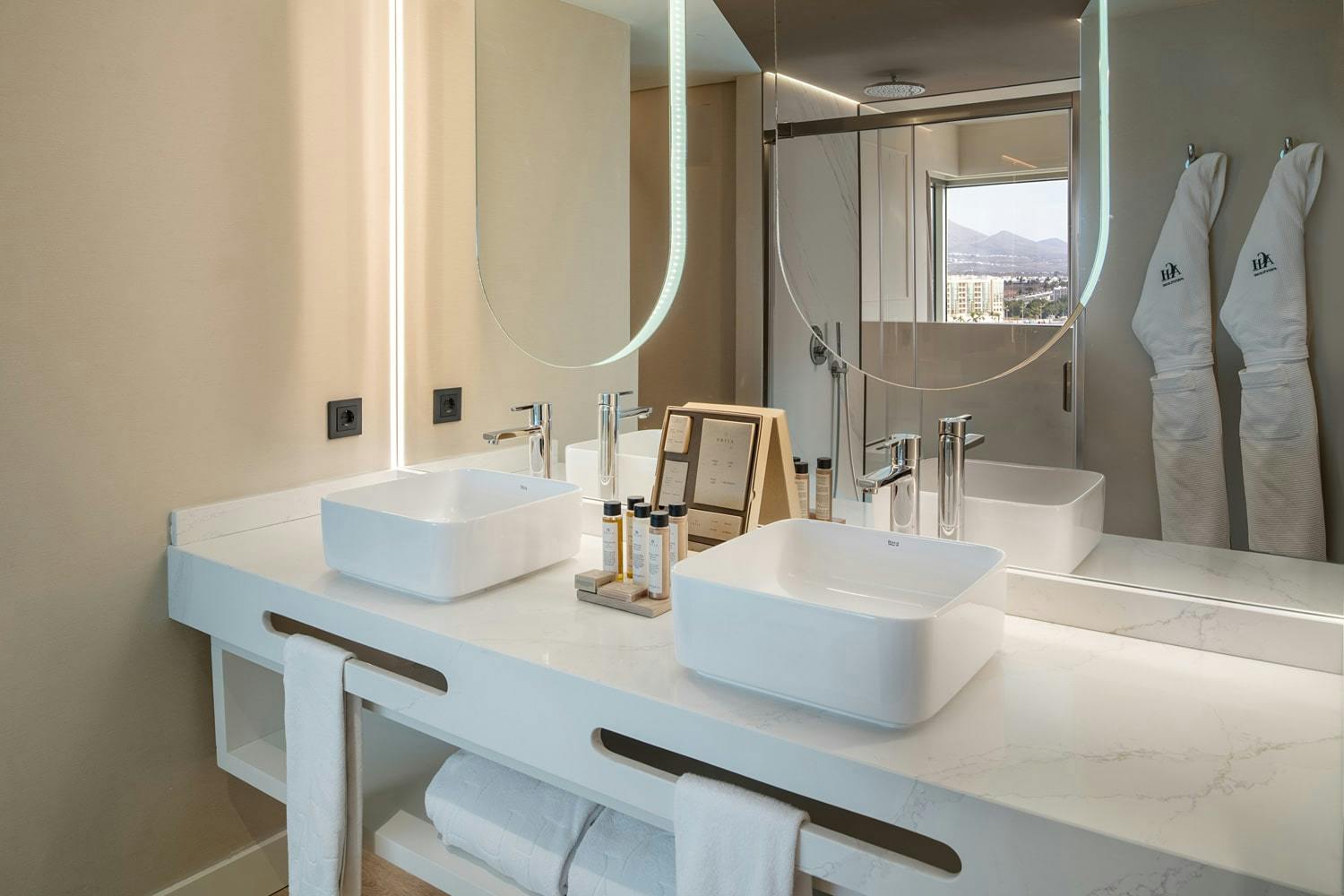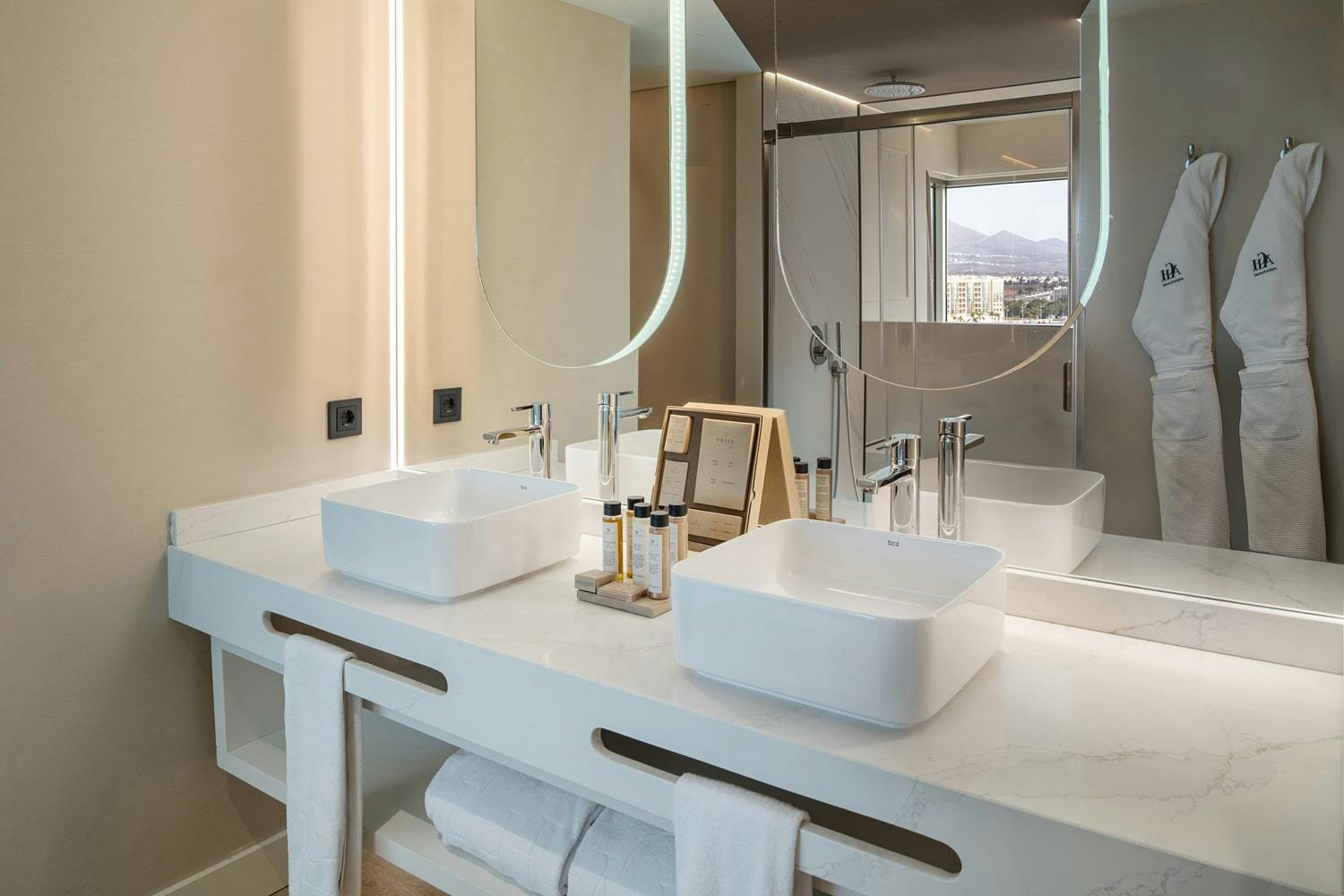 Location
Arrecife, Lanzarote, Spain
Architecture / Design
Quirina Morales
Application
Bathroom countertops
Dream suites in a classic Lanzarote hotel
The Arrecife Gran Hotel & Spa is a classic style hotel on the island of Lanzarote, in the Canary Islands. Better known as the Gran Hotel, at 54 metres high and 15 storeys, it holds the record for being the tallest building on the island since it was built in 1970. The five-star hotel, which completed its renovation in April 2021, will reopen in September with fully upgraded suites.
The architect Quirina Morales is responsible for the refurbishment and interior design of these suites. For the bathroom update, she opted for a white material which contrasts with the blue of the sea and is resistant, but at the same time aesthetically pleasing. Silestone Calacatta Gold was chosen as a nod to the classic style of the hotel, which is over 40 years old.
The fifty Calacatta Gold countertops have been designed with a very modern cut that allows towels to be hung, thus avoiding the use of other elements and improving functionality. The washbasins –also in white– have been placed over the countertop, giving a neat and modern effect.
'God is in the details'
This quote by Mies van der Rohe defines the philosophy of Morales' studio. In her projects, including the Arrecife Gran Hotel & Spa, she seeks to avoid standardisation in order to offer personalised, quality solutions. This excellence is also achieved in the materials used. The choice of a Silestone finish is consistent with her vision and with the category of a five-star hotel suite.
Calacatta Gold is undoubtedly a Silestone bestseller. Inspired by Carrara marble, it is part of the Eternal collection and features two textures: polished and suede. It is a material that works perfectly for both kitchen worktops and bathroom countertops and is available in 10 edge finishes. In addition, washbasins and shower trays can be manufactured from this material from predefined designs or can be created from scratch. The possibilities are endless: the only limit is the architect's imagination.
Do you need help with a project?
Contact our specialists for advice
Do you need help with a project?
Contact our specialists for advice
'I have chosen Silestone Calacatta Gold because of its durability and unparalleled beauty'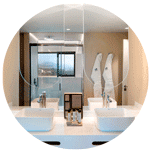 Quirina Morales
Architect
Cosentino's materials used in this project