Case Study
A bold design based on sustainability
Maria Bonomi, TLC Interior Design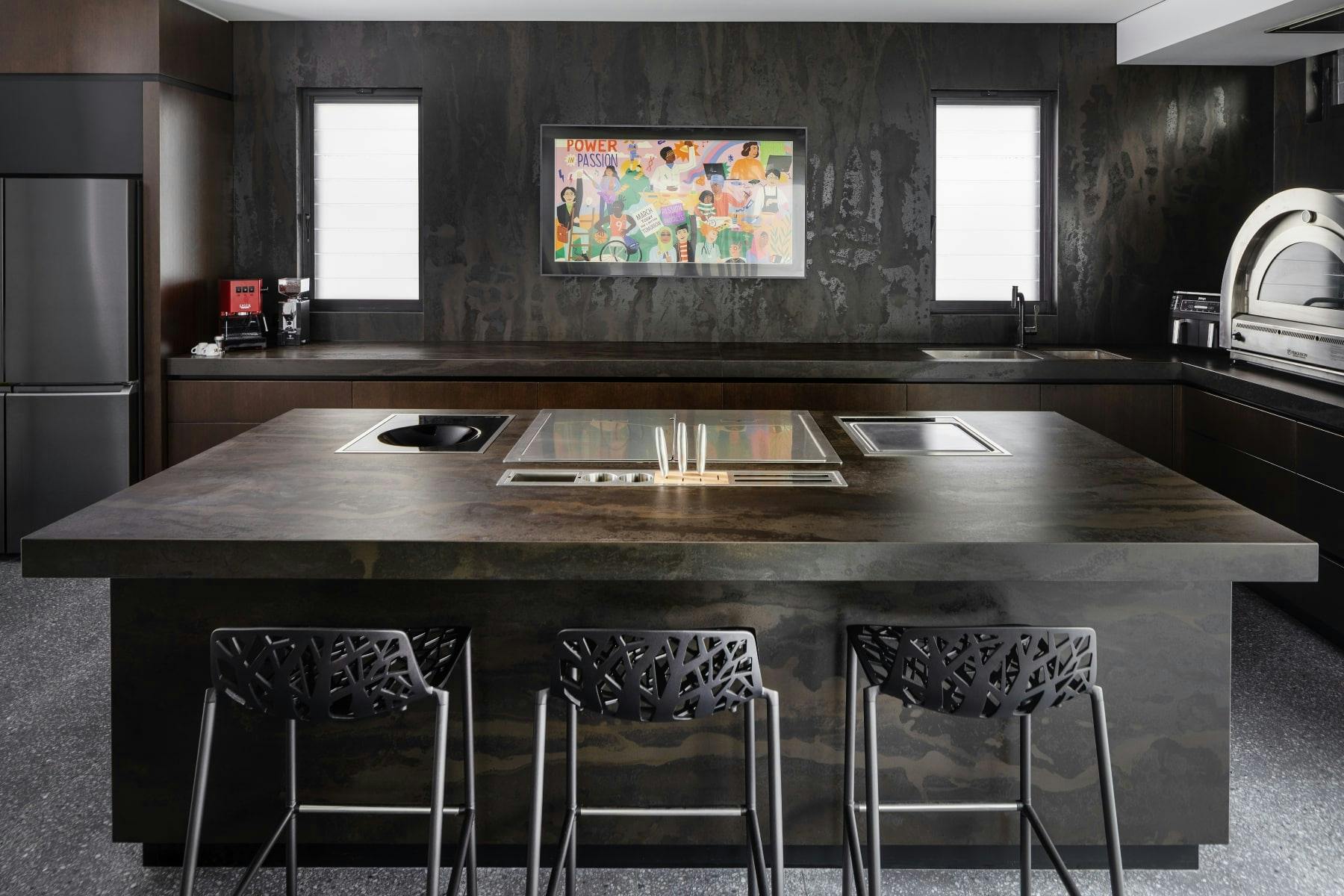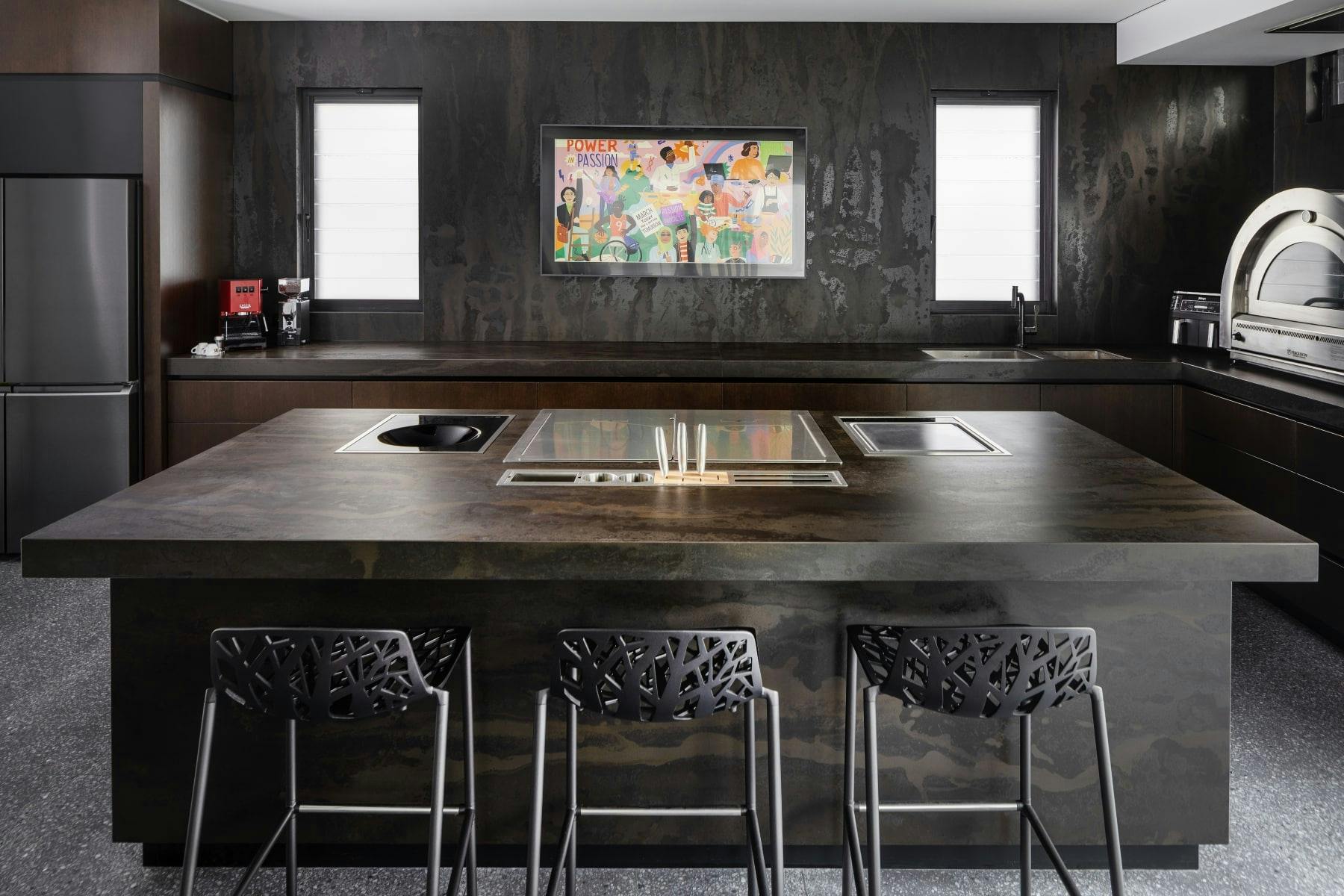 Location
Perth, Australia
Color
Opera, Radium, Sirius, Soke
Architecture / Design
Maria Bonomi, TLC Interior Design
Application
countertops, sink, furniture cladding, fireplace, flooring
Thickness
4 mm (Opera), 8 mm (Radium, Soke), 12 mm (Opera, Radium, Soke)
Photography
Silverstone Photography
How to make the perfect house a reality
Combining beauty with organic, functional design was the aim of this project, which was destined to become the home of the owners' dreams. Located in south Perth, Australia, with panoramic views of the city, this family house has been carefully designed by TLC Interior Design, who have managed to perfectly combine practical needs with a unique and contemporary design and appearance. To this end, the studio decided to use Dekton, "a material that was perfectly suited to the project and was exactly what the customer was looking for", says Maria Bonomi, Director at TLC.
The design work was carried out by actively listening to the customer's requests through a process of many conversations to satisfy their wishes. "The family had a very hands on approach during the whole construction process. We paid special attention to their vision and wishes during the meetings and were finally able to deliver what they wanted", adds Bonomi.
Beauty from the Earth
The use of Dekton has made it possible to create organic and visually powerful spaces. Soke, which was used in the en suite bathroom, was one of the main colours of this project. "Its beauty and organic design created a stunning and seamless space", explains Bonomi. "This colour gives a very natural touch to the space, as if it had been taken directly from the earth", she adds. In general, the colour palette used seeks contrast between dark and light shades, generating very elegant spaces, rich in natural textures.
Sustainability, an added value
According to Bonomi, the advantages of using a material such as Dekton are an added value when it comes to developing your creativity in projects. "I feel that using this product allows me to be very creative and, at the same time, it is an excellent material thanks to its long life, durability and wide range of options and shades, suitable for both outdoor and indoor spaces", explains Bonomi. "The variety of sizes and thicknesses available is also fantastic, as they can be used in many different applications". Furthermore, Dekton is a carbon neutral product, which adds sustainability to all its technical advantages.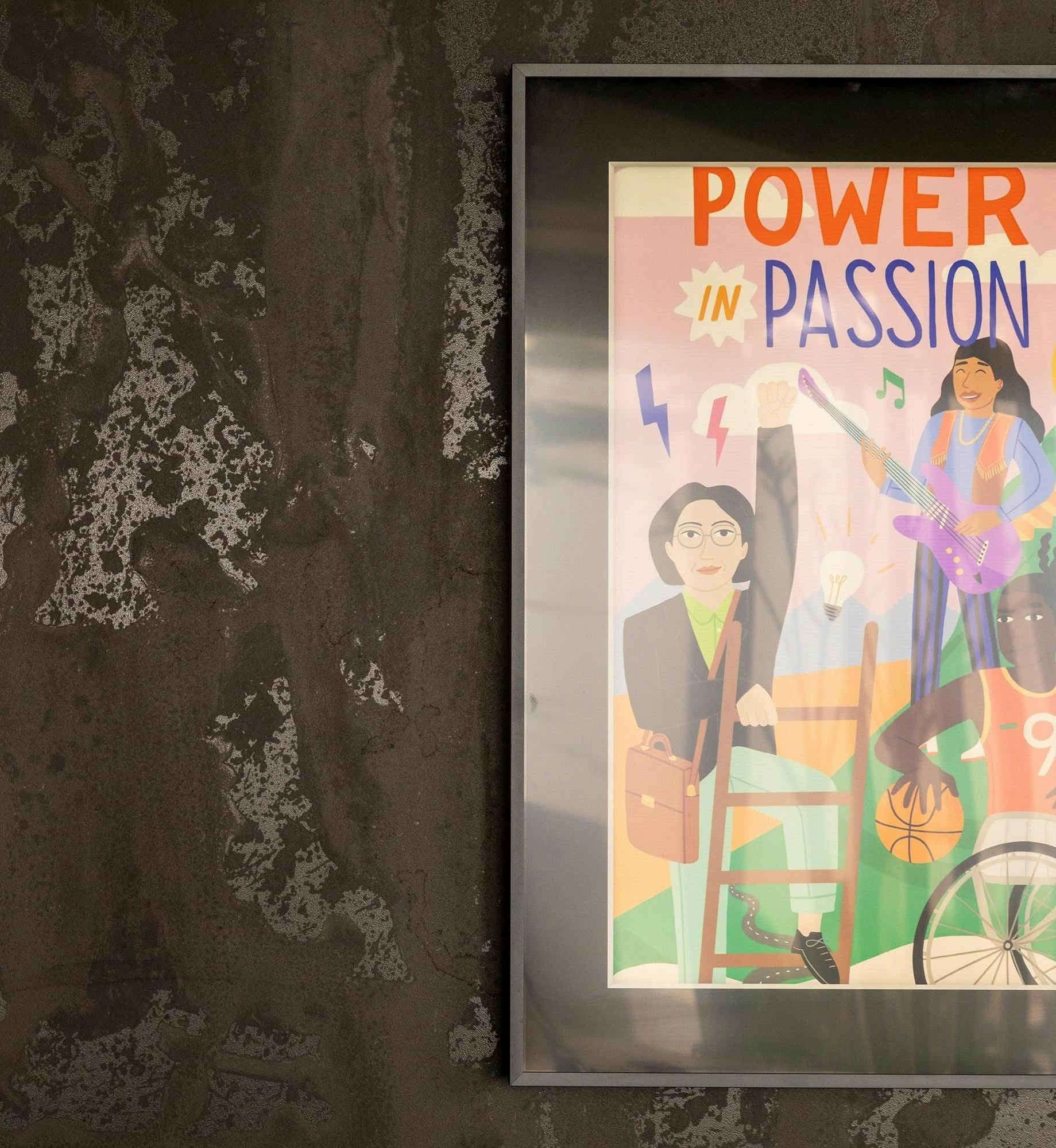 Do you need help with a project?
Contact our specialists for advice
Do you need help with a project?
Contact our specialists for advice
"I am very proud of what we have achieved in this house. The choice of materials and clever design have been key to the whole design plan".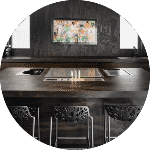 Maria Bonomi
Director, TLC Interior Design
Large surfaces and small details
In this project, Dekton was used both for large surfaces, such as kitchen and bathroom countertops and cupboard and splashback claddings, as well as for small details in furniture, benches and the staircase floor. The result is a play of textures with a masterful visual consistency.
Cosentino's materials used in this project