Case Study
The elegance of old Europe, but with the most innovative durability
Michael Cardinale, Axon Homes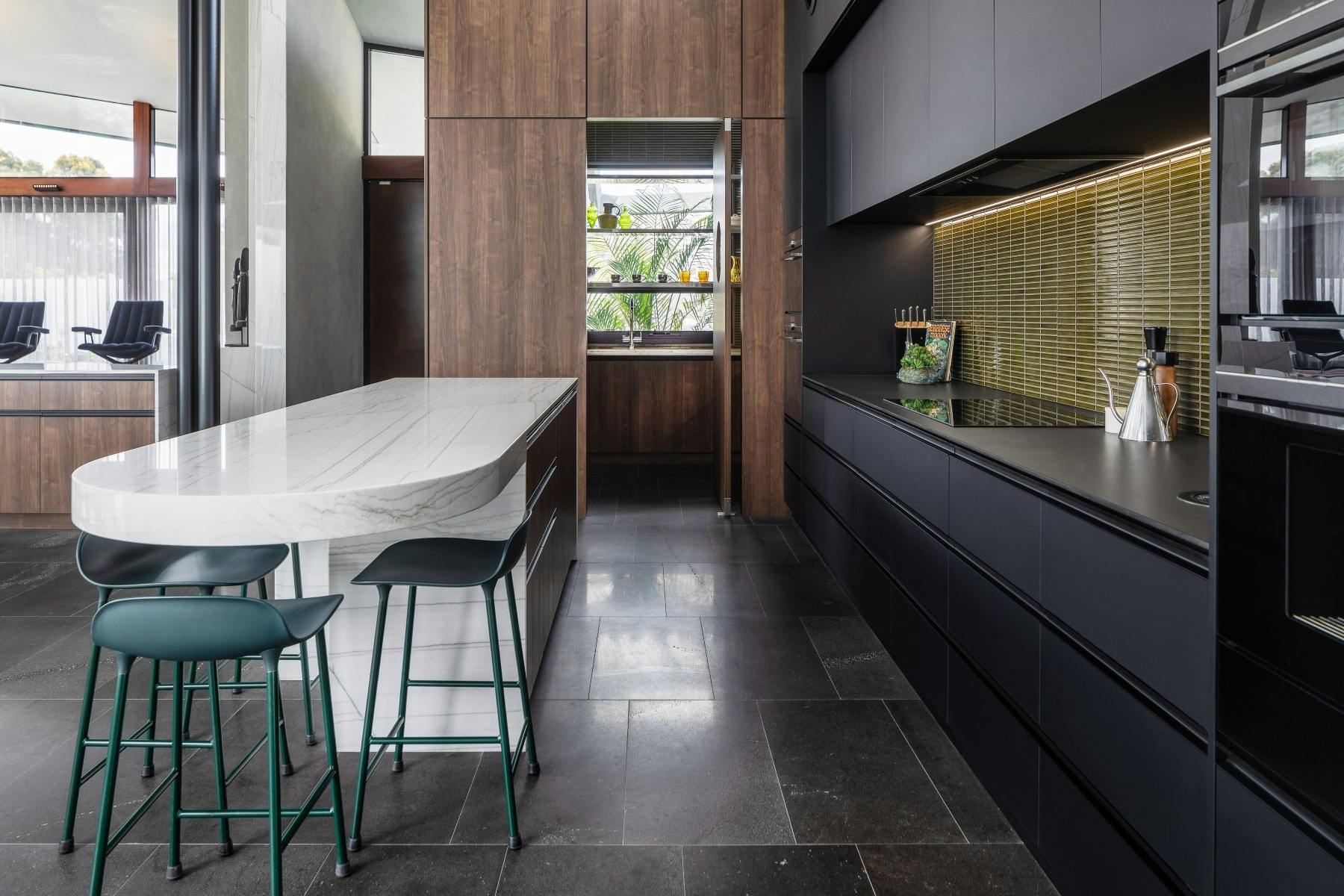 Location
Perth, Australia
Color
Sensa White Macaubas | Dekton Domoos, Bromo and Uyuni
Quantity
430 sq ft | 560 sq ft
Architecture / Design
Michael Cardinale
Application
Multiple applications
'Our architect, Michael Cardinale, wanted to reinterpret the style of typical European villas in a contemporary manner and planned to use marble as the main feature. However, he quickly dismissed this idea. The owners of the Izvor House are a big family with a very active social life and needed a much stronger material', Kylie Petrou, Project Manager at Axon Homes, explains.
They found the right product in Cosentino's materials: an extremely compact quartzite with unique stain resistant protection and a classic pattern. Sensa White Macaubas also fitted perfectly with the other finishes they wanted to use, such as walnut veneer, terracotta accessories and Japanese tiles in olive green or Mediterranean blue.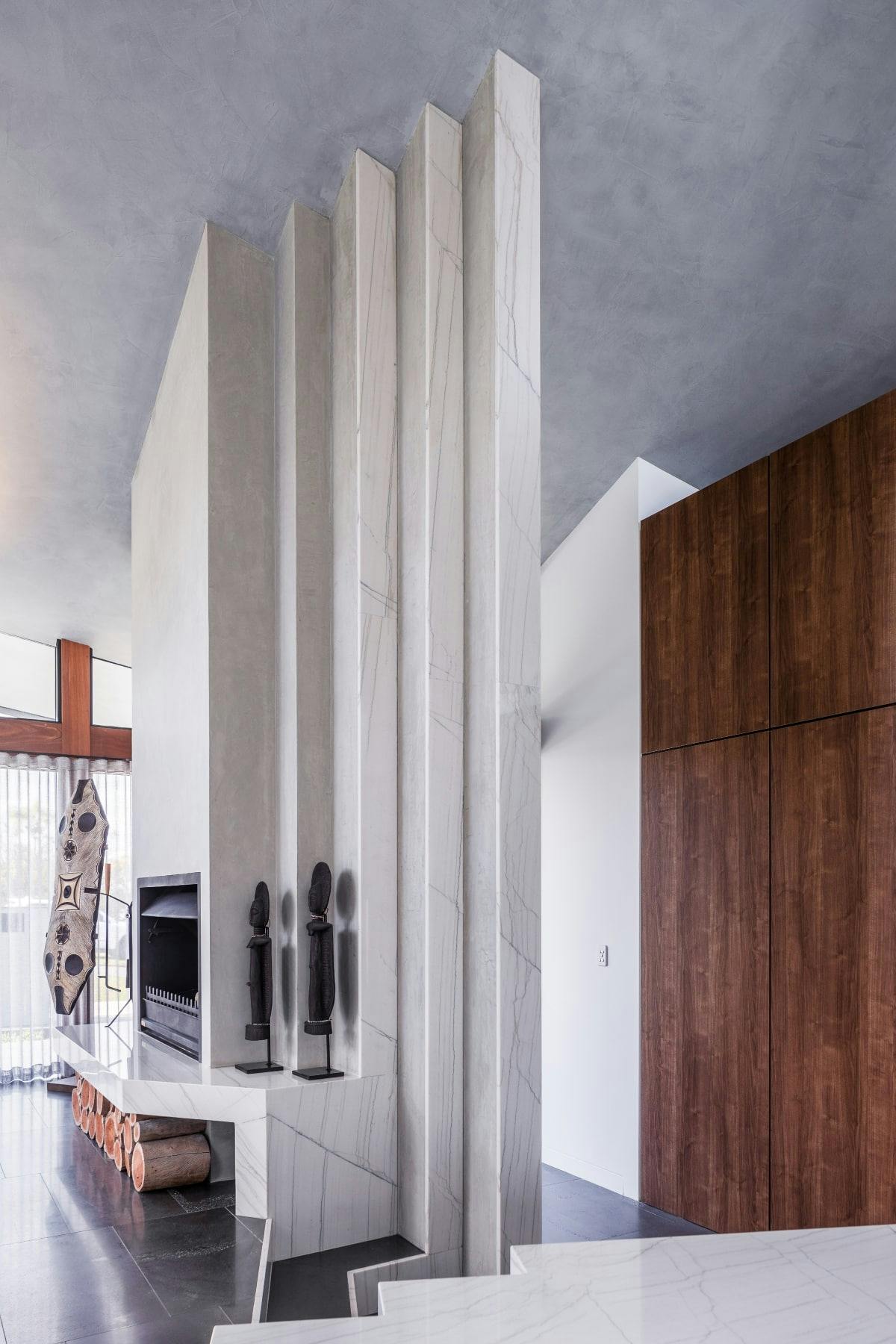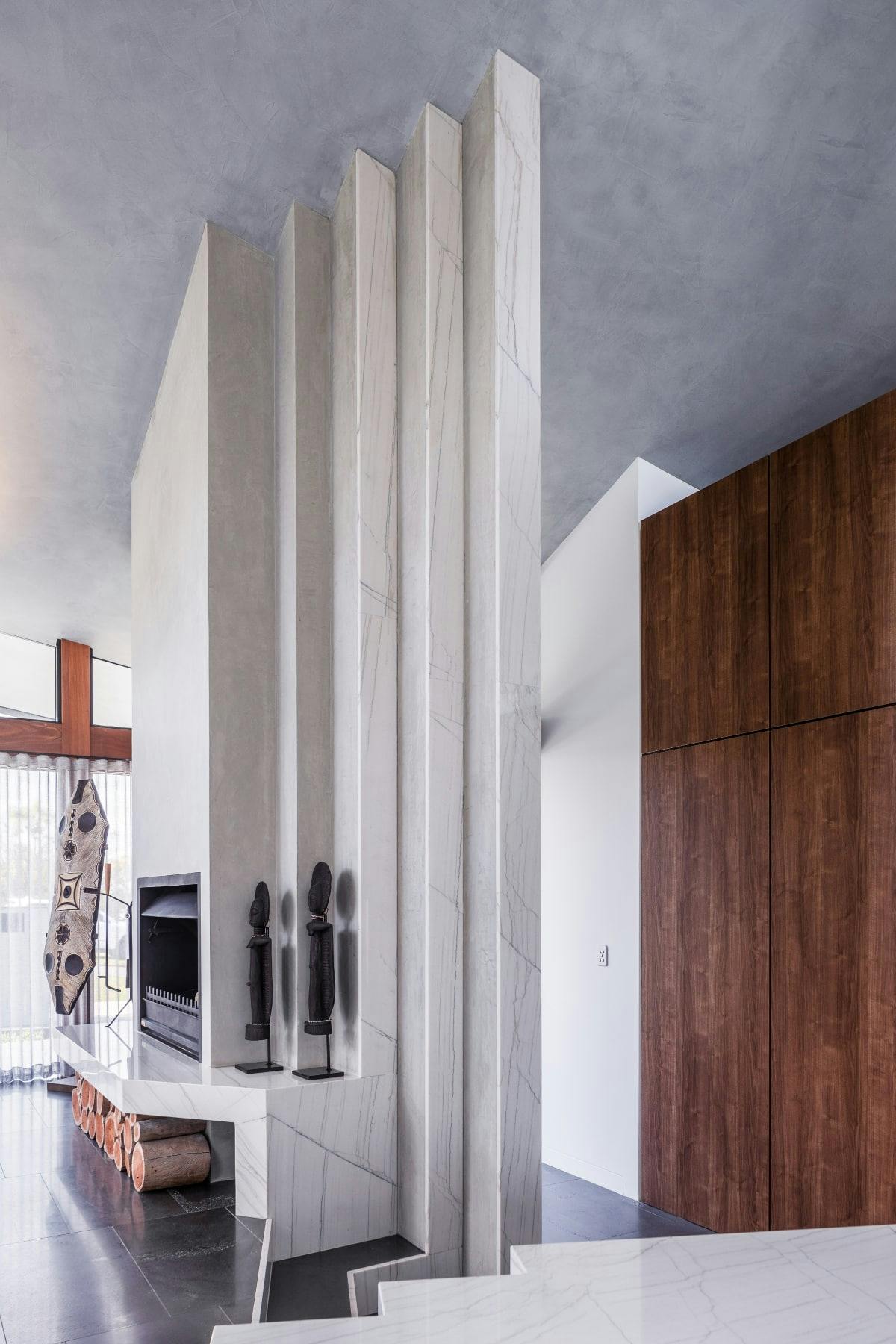 A surface that withstands wear and tear
The owners of this home are keen cooks and love having family and friends over. Therefore, one of their main demands was that the work surfaces should have the best possible performance in terms of scratch and heat resistance. 'They love to put hot pots, pans or baking trays directly on the countertop or on the table for serving', Petrou explains. This challenge was met thanks to Dekton, with the Domoos colour for the work area and unit doors and the Uyuni colour for the dining room table. For the island, they chose Sensa White Macaubas quartzite.
In the outdoor cooking area, they also opted for Dekton because of its high resistance to the sun's rays and temperature changes. In this case, Domoos was used both for the units and the countertop alongside Bromo for the table top.
Do you need help with a project?
Contact our specialists for advice
Do you need help with a project?
Contact our specialists for advice
'We wanted to reinterpret the European villa style, but with more durable materials, in keeping with the life of the owners of this home.'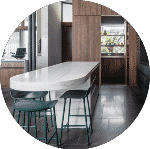 Kylie Petrou
Project Manager at Axon Homes
'Without a doubt, two of our favourite images involve the contrast created in the kitchen, with the dark Dekton background and the Sensa White Macaubas island, and the impressive interplay of shapes produced by this same cladding on the balustrades leading to the living room and on the sides of the five-metre-high fireplace', Axon Homes explains.
This project consisted of a carefully selected set design, where the small details help to improve the visual appearance, giving a more orderly image. Every element counts and enhances the rest. This is the case of Dekton Domoos that frame the bathroom tiles and shape the washbasins, creating an overall clean and relaxed atmosphere with their refined design.
The same care can be seen in the design of the staircase, where Michael Cardinale combined Dekton Domoos treads with a Sensa White Macaubas riser for an elegant sense of lightness.
Dekton Domoos and Uyuni were also used in other features, such as the countertop of the TV sideboard, the office table and the furniture and surfaces in the laundry room, bringing strength and sobriety to these spaces.
Cosentino's materials used in this project