Case Study
Dekton front and center at Bank on Buffalo's branches
By LaBella Associates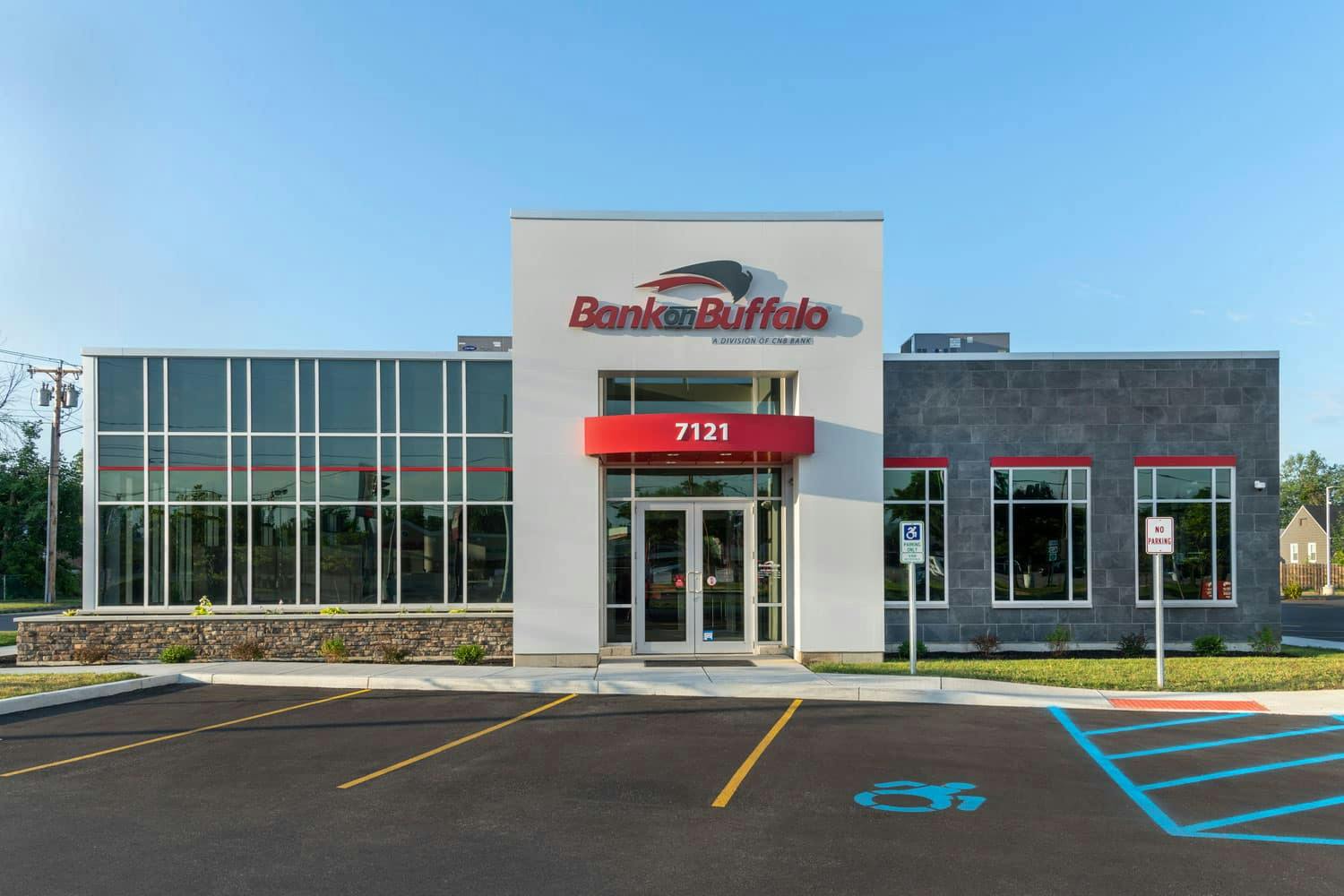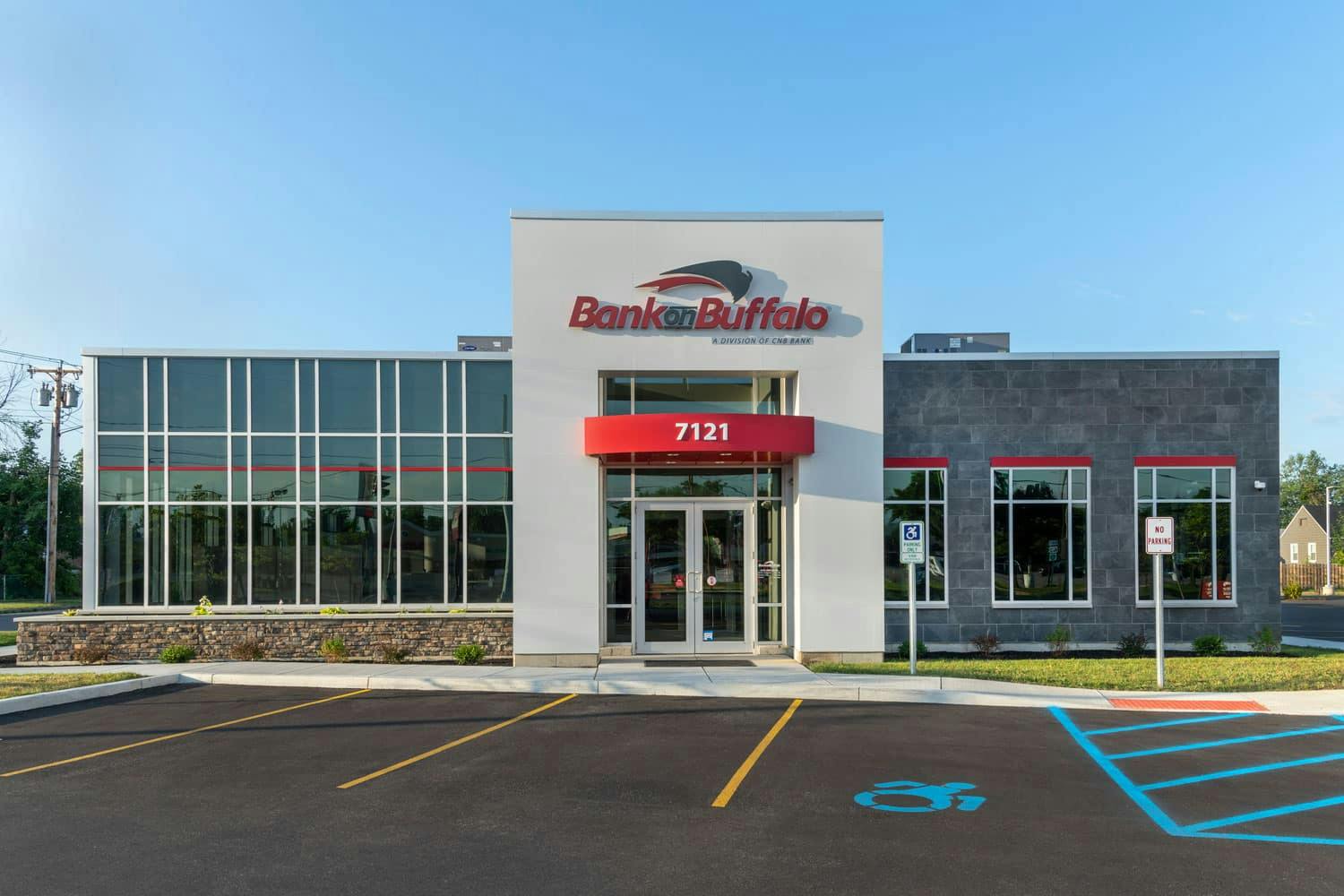 Location
Buffalo, NY, USA
Architecture / Design
LaBella Associates
Application
Direct Adhere Facade
Installer
Fairway Floorcoverings
A facade to withstand the harshest winters
Bank on Buffalo found the perfect partner in Dekton to help modernize and scale this growing bank. Bank on Buffalo focuses on commercial banking with locations in the northeast of the United States, predominantly in the city of Buffalo, NY, a region marked by hot summers and extremely cold winters. The architects needed an exterior material that was durable and stable during the freeze-thaw cycle while contributing to the monolithic appearance of the entrance and drive-thru lanes.
They found their match in Dekton Zenith, a solid and homogenous white that adds a modern and sleek touch to the exterior of the Bank's branches and drive-thru lanes, both on an aesthetic and functional level.
Do you need help with a project?
Contact our specialists for advice
Do you need help with a project?
Contact our specialists for advice
Weatherability and stability during the freeze-thaw cycle are extremely important when selecting an exterior material. Dekton's technical properties allowed us to achieve the desired look with the confidence of knowing that the product would last
Stephen Parrish
Project Architect at Labella Associates
Dekton masters design and functionality
Aesthetically, Dekton Zenith creates an appealing appearance that perfectly contrasts the reddish bricks of the existing structures and allows the red elements in the Bank's logo to pop. The pure, unadulterated white of Dekton Zenith adds a modern touch to the vintage structures, bringing sleekness and consistency across all locations.
Functionally, Dekton's properties truly shine in Bank on Buffalo. Its weather resistance makes it perfect for New York, a state with varying extreme temperatures throughout the year. Its durability is an ideal fit for the drive-thru lane which is constantly exposed to car and pedestrian traffic and will not be scratched or damaged by any contact with the vehicles. On an installation front, Dekton can be directly adhered with joints grouted to match and has very tight gaps and available in large format, which contributes to a continuous and visually harmonious look.
In the words of Stephen Parrish, Project Architect at LaBella Associates "after completion of the first branch we worked on, we knew that Dekton was the perfect solution and we have used it on each branch since. LaBella will continue to specify Dekton for future projects that require both sleek design and high functionality."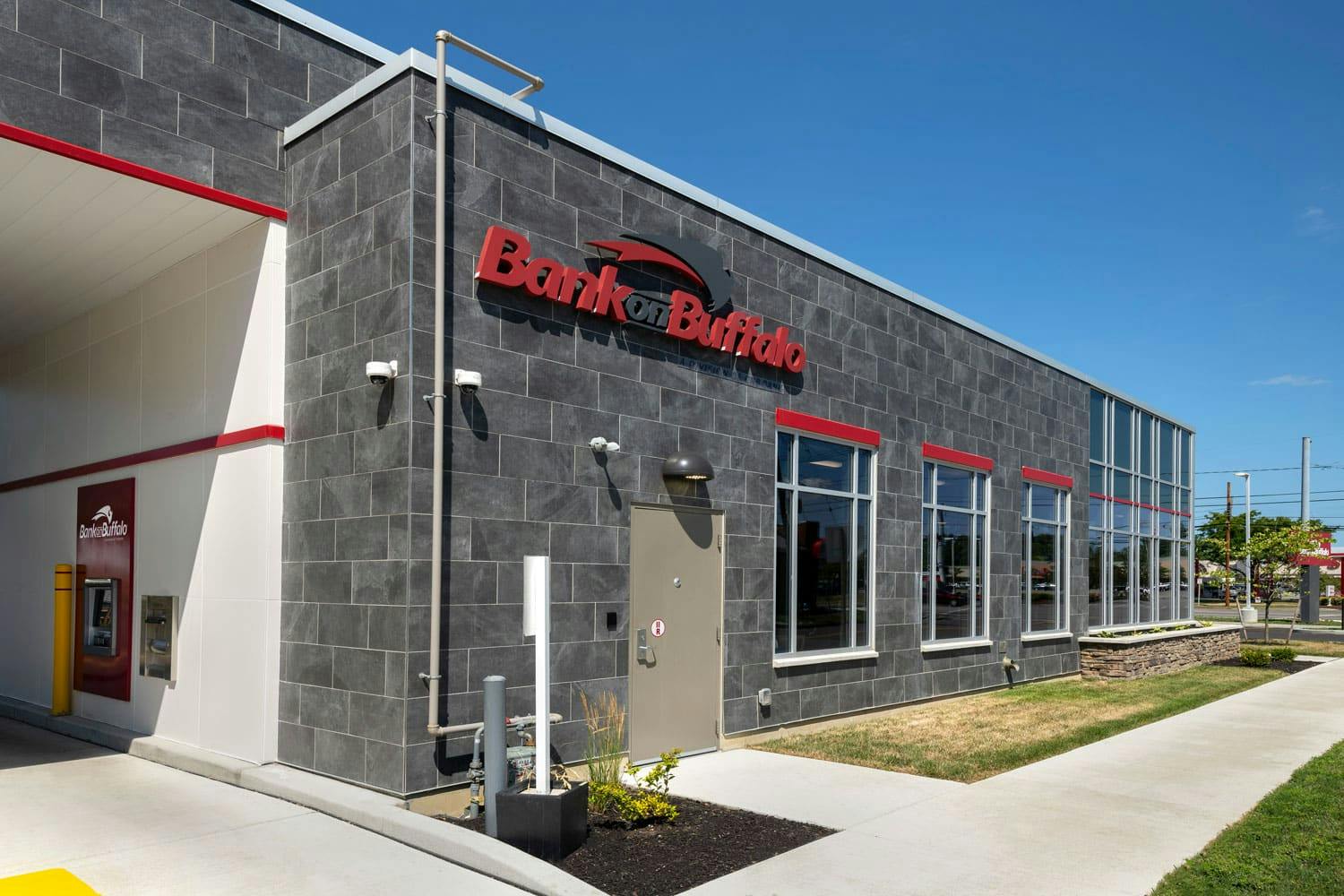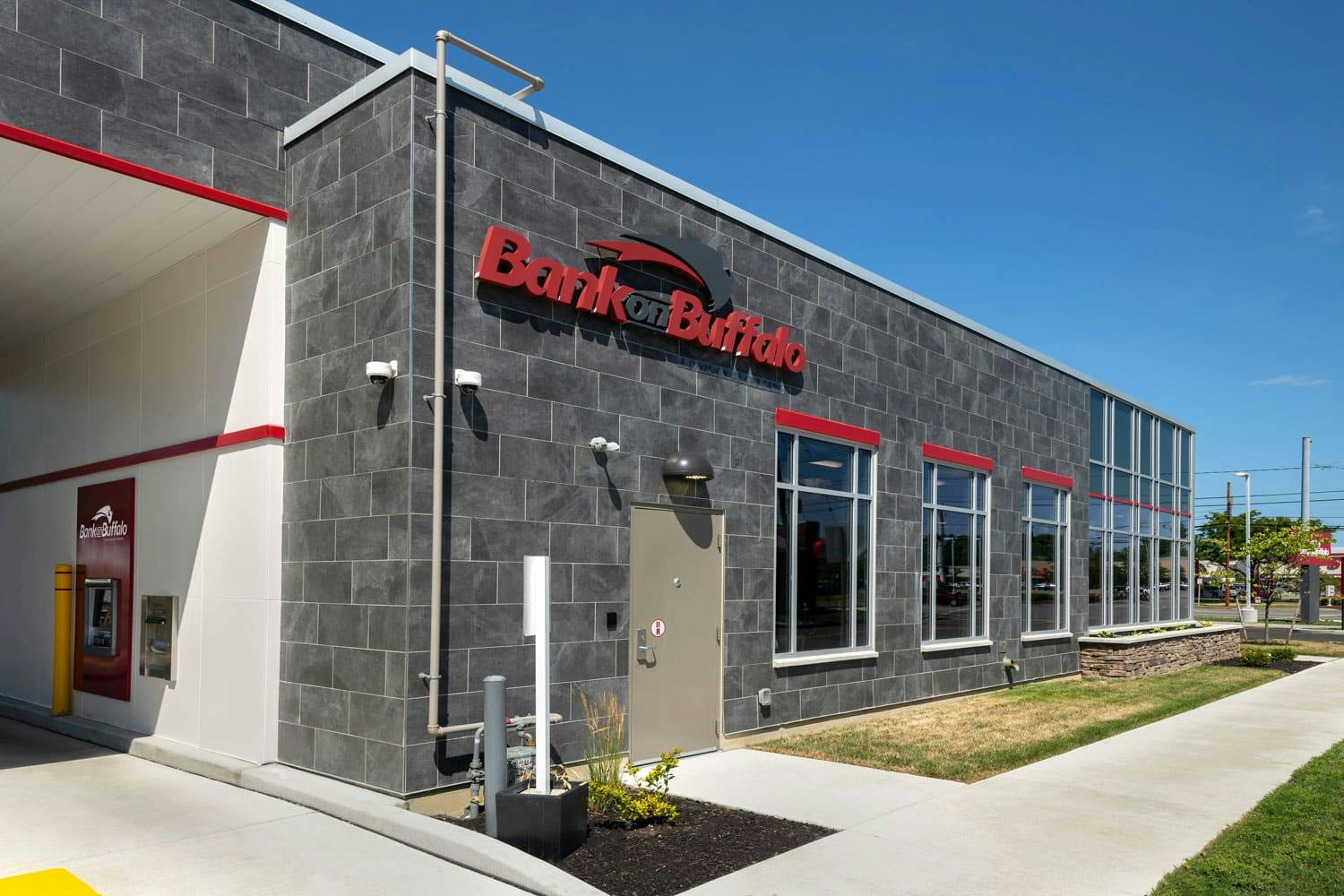 Cosentino's materials used in this project