Case Study
A new façade brings a 1970s industrial building up to date
Ivo Pellegri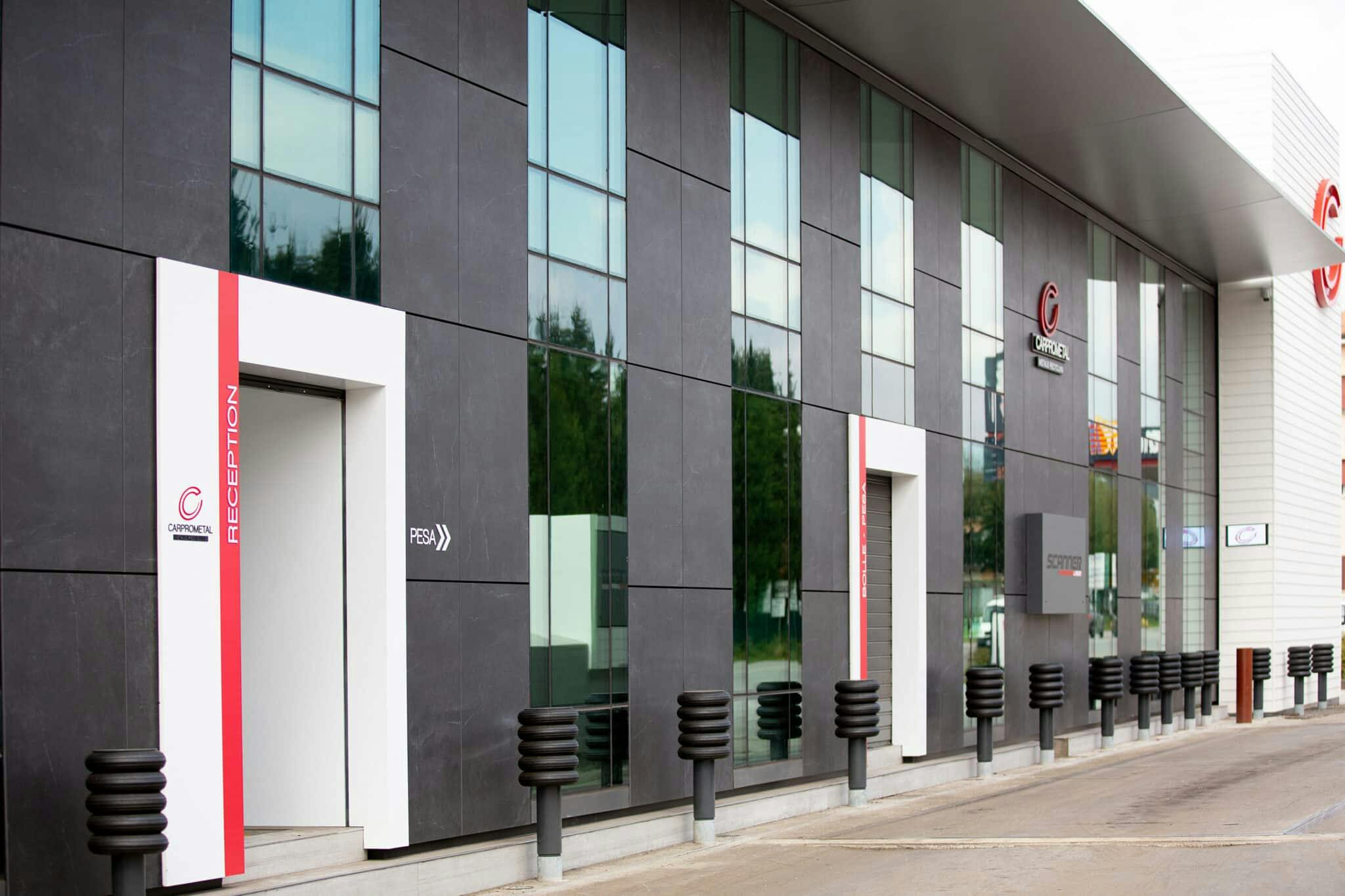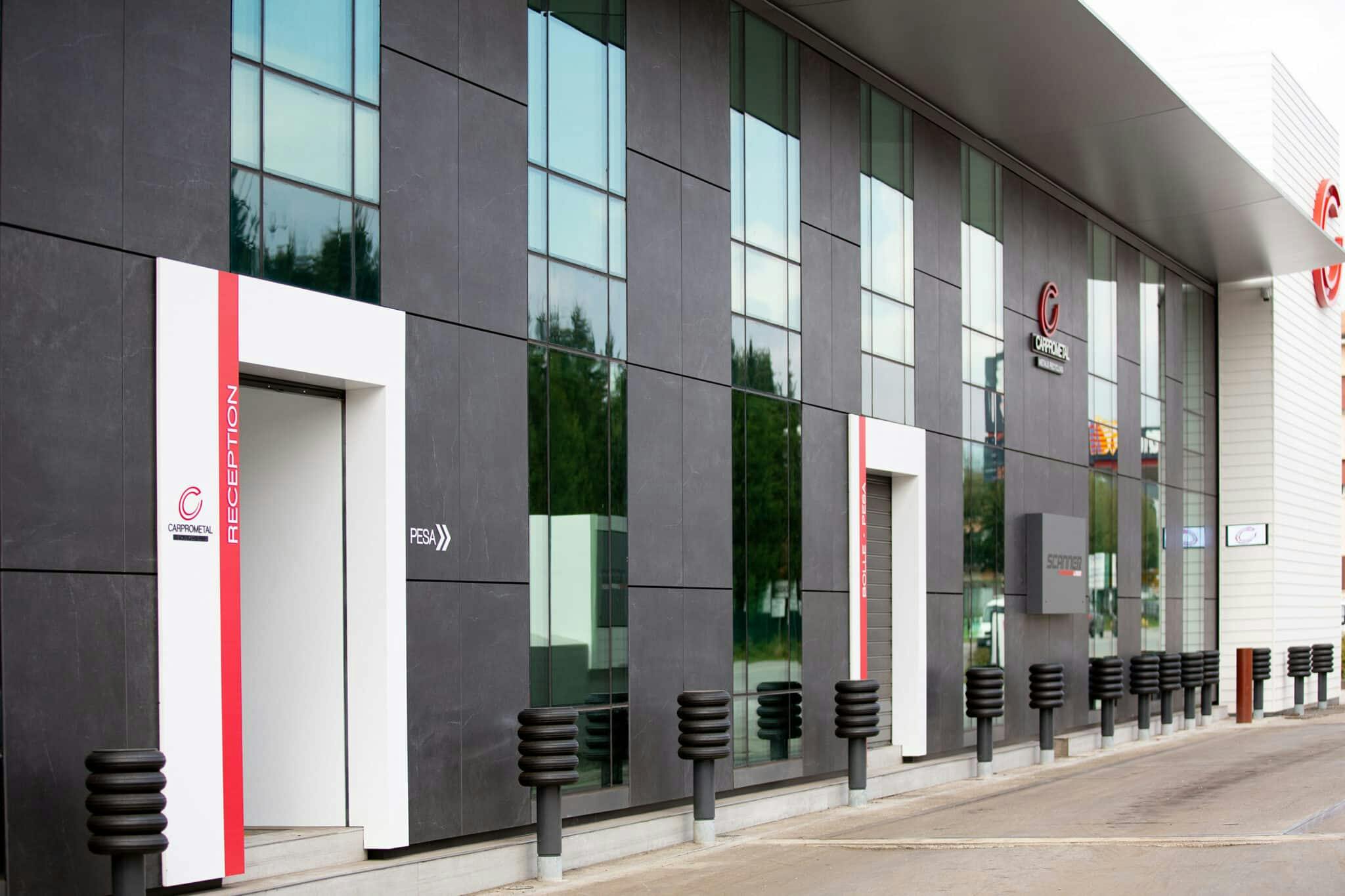 Location
Dolzago, province of Lecco, Lombardy region, Italy
Architecture / Design
Ivo Pellegri
Application
Ventilated facade
Updated style for 20th century architecture
The new corporate image of the metal recycling company Carprometal, based in the province of Lecco (Italy), can be seen from its very façade. This 1970s industrial building has a new look after the renovation carried out by the architect Ivo Pellegri, who has managed to give it a contemporary and forward-looking appearance.
The 2,152 square feet of ventilated façade with concealed DKT fixings have been made from Dekton by Cosentino, a material that has not only managed to update the aesthetics, but also to technologically implement the architecture, thanks to its durability, resistance and other technical features.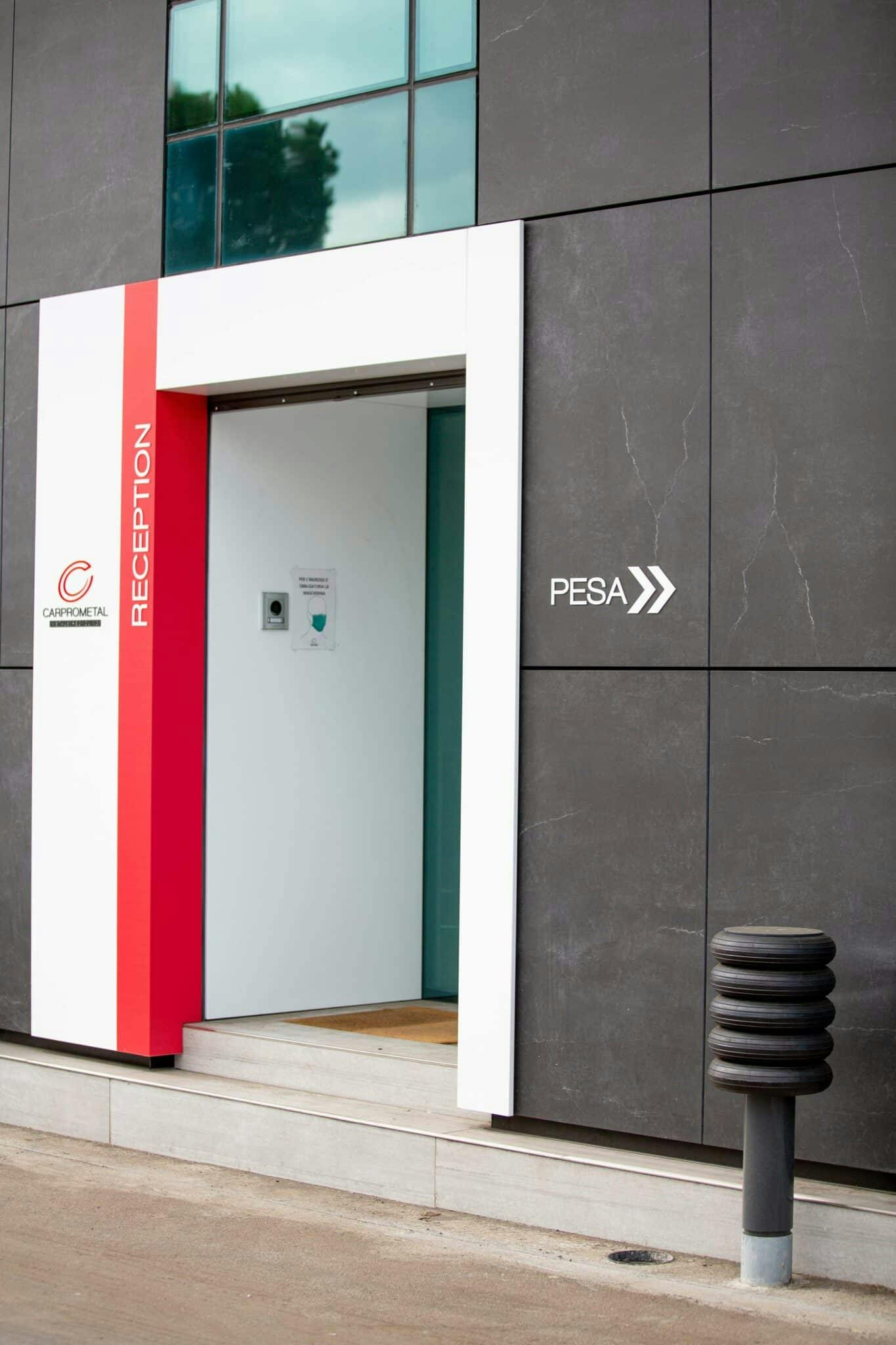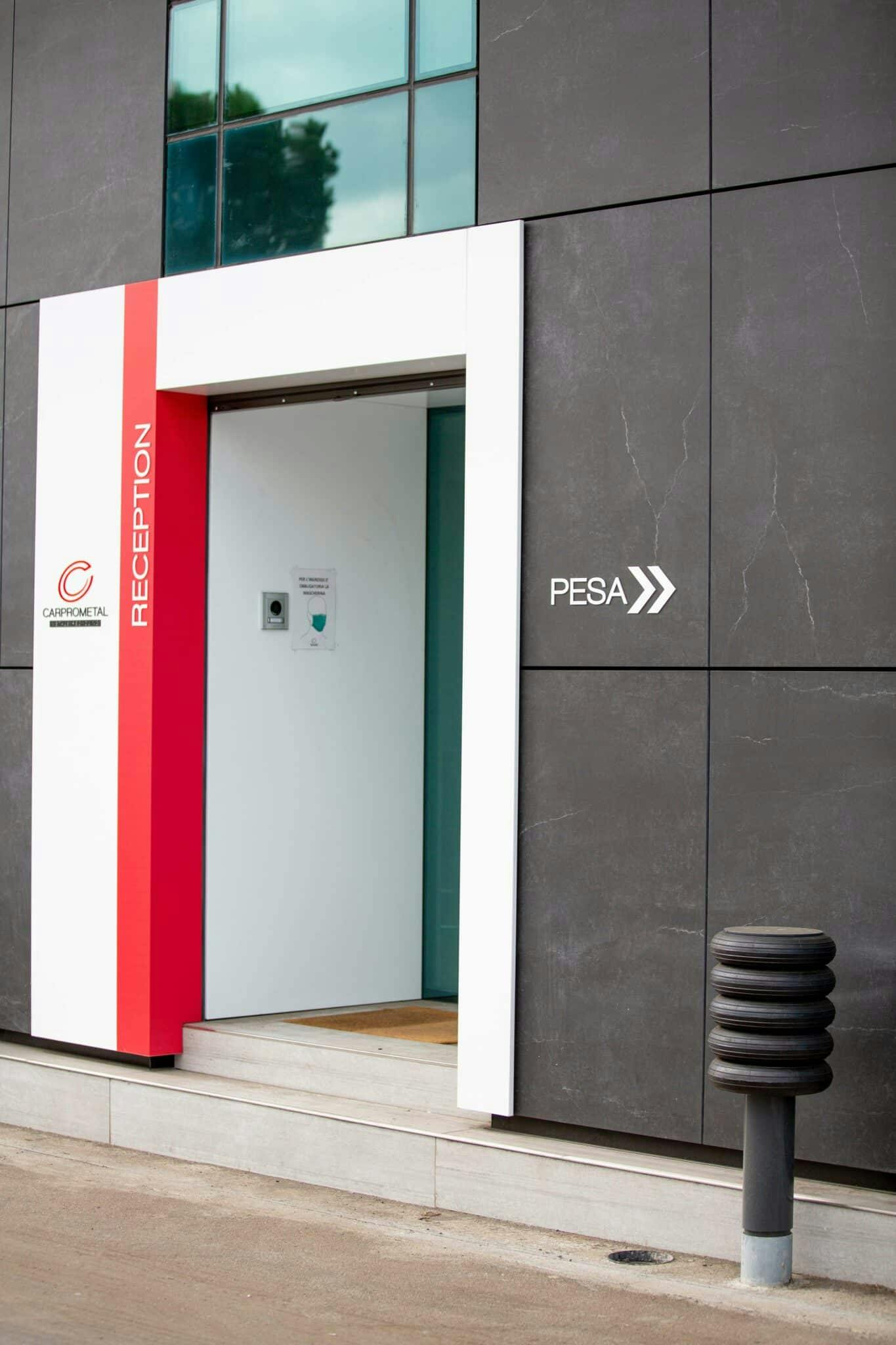 An aesthetically appealing colour
In particular, the architect chose Laos from all the Dekton colours available. With its dark tone and worn structure, Laos brings character and an industrial look with a contemporary and innovative side. Its grey veining and warm appearance make it a very attractive colour. Furthermore, its smooth matt finish blends perfectly into the Carprometal building with the glass windows, the white tones of the entrance and the company logo.
Do you need help with a project?
Contact our specialists for advice
Do you need help with a project?
Contact our specialists for advice
Dekton's technical properties enable the design of ventilated façades, a high-performance construction solution for creating strong and safe structures. This type of façade saves energy and protects the building from water leaks. This, together with the technical advantages of Dekton, provides greater sustainability and durability to this type of project. Thanks to its resistance to freezing and colour stability over time, the slabs require much less maintenance than other materials.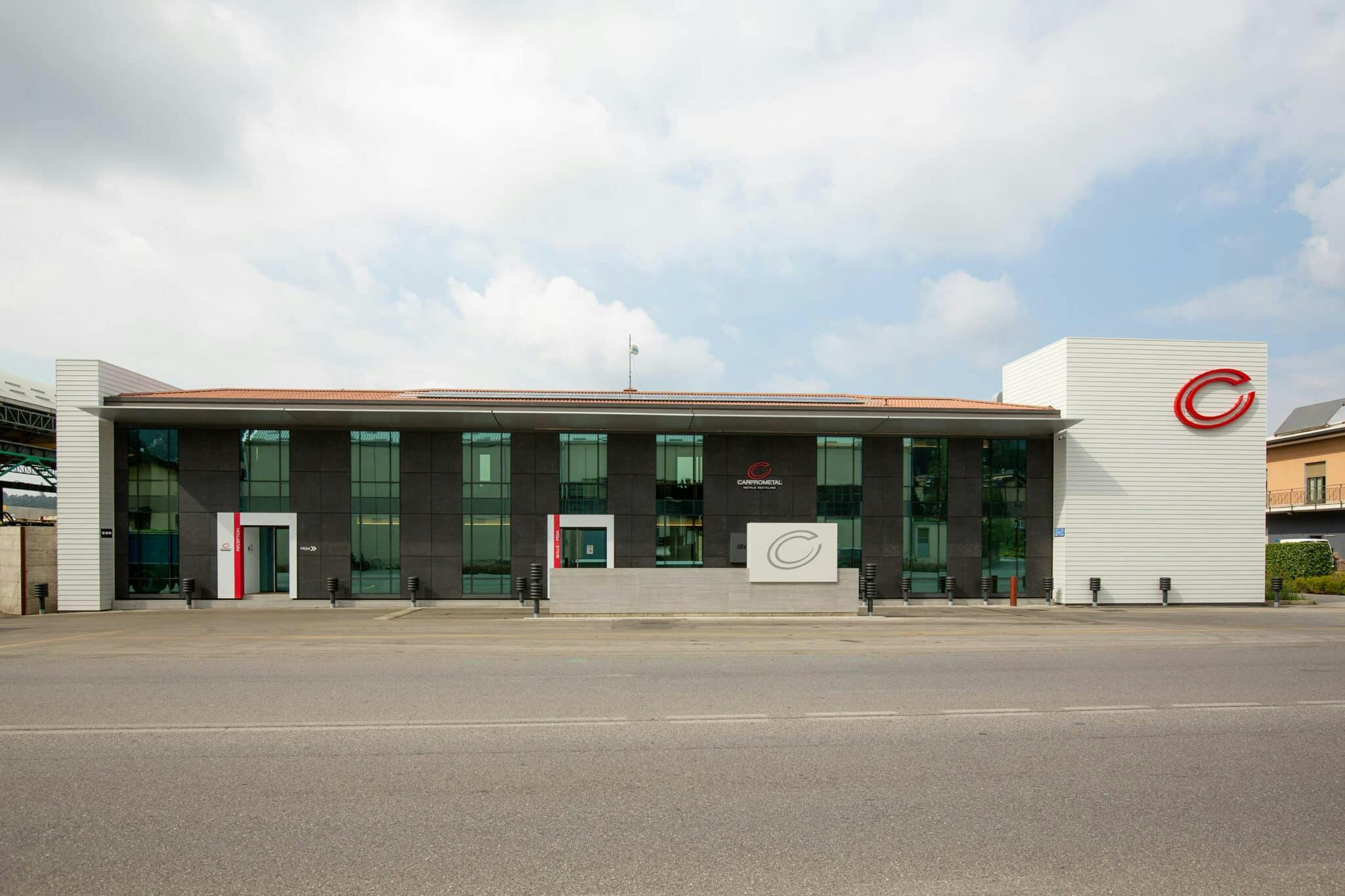 Cosentino's materials used in this project