Case Study
Ceppo: the calm and serene bathroom by Daniel Germani
Daniel Germani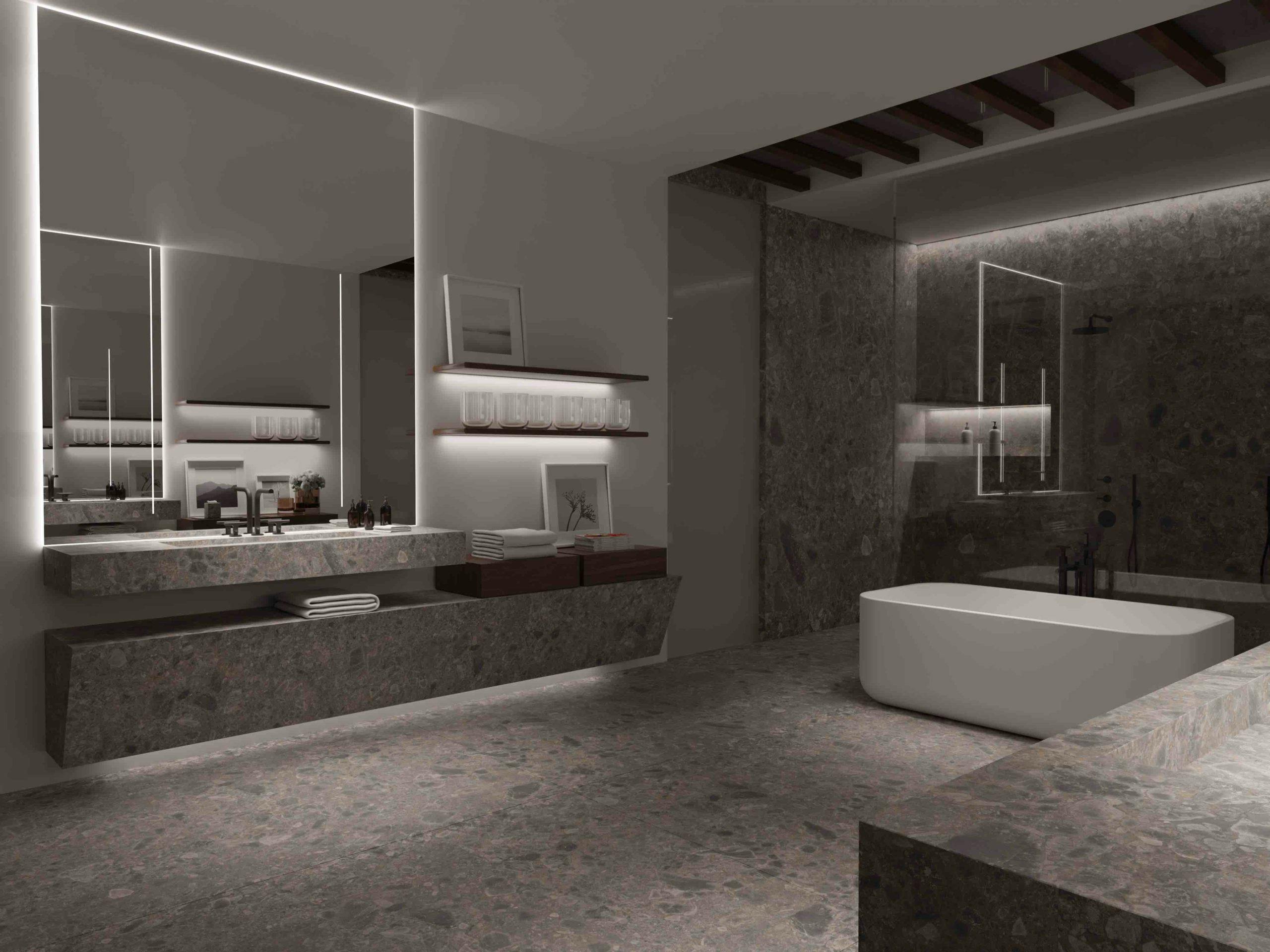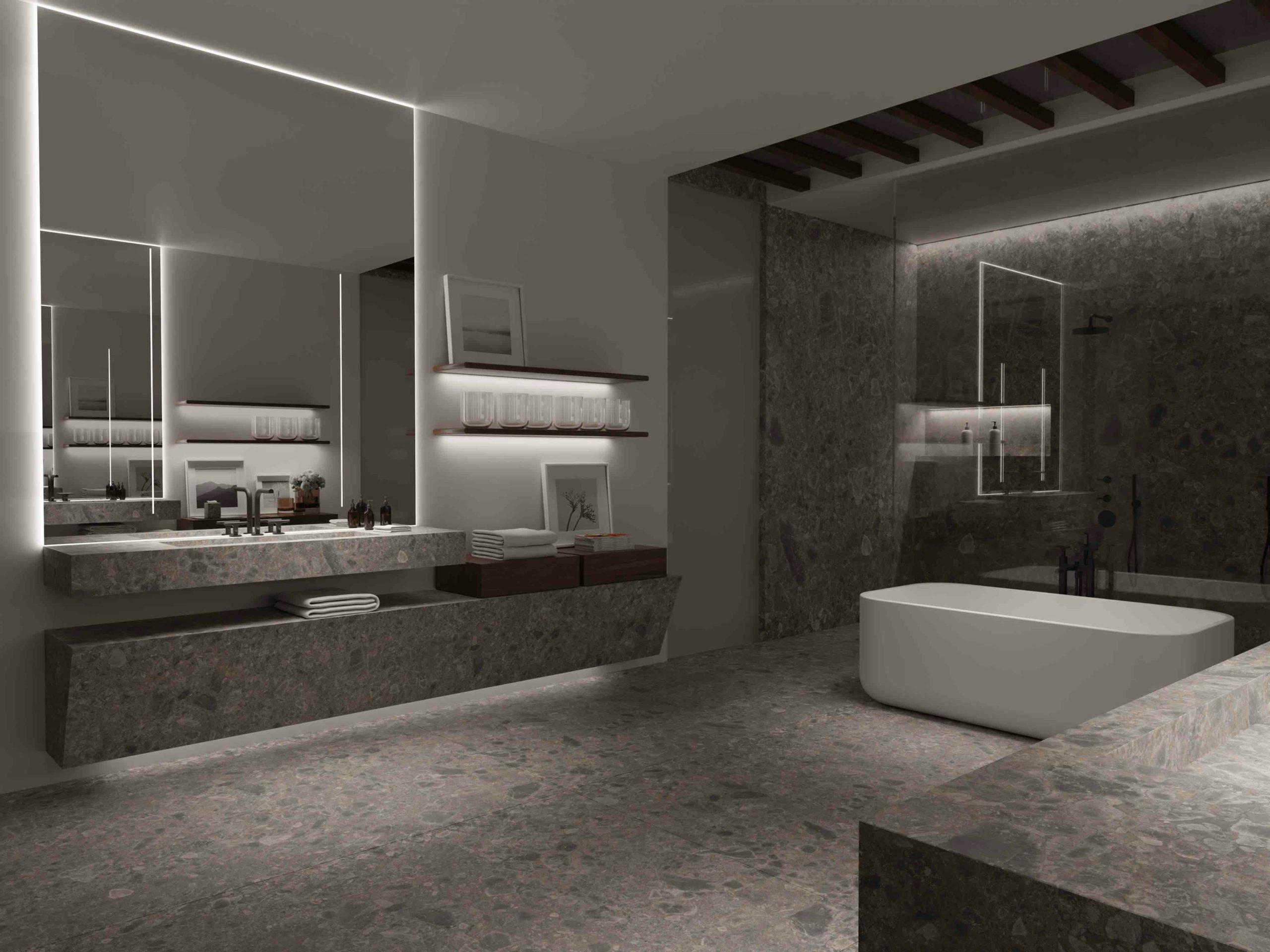 Material
Dekton Pietra Kode
Application
Flooring, wall cladding, washbasin, vanity, shower
Taps
Taps from Sailing collection by Fantini
Architecture / Design
Daniel Germani
Features for bathrooms
Washbasin: Silence M | Shower tray: Dekton Rainfloor
With a deep respect for the materials, Argentinian designer Germani achieves a calm and serene space of large dimensions, in which the bathroom stands as the centrepiece of the home. His proposal is a faithful reflection of his rationalist, honest and inspiring style and is part of The Bathelier project, the C·Bath ideas lab, Cosentino's comprehensive proposal for bathrooms.
In this project, Germani develops two separate vanity areas to adapt to the different needs of the users of the space. At the same time, it creates a more pleasant and playful feeling in the shower and bath area. The space maintains a balanced effect of personal sanctuary, where small daily rituals of self-care are explored as a way of enhancing well-being.
Dekton Ceppo accentuates the brutalist feel
The brutalist feel of the Dekton GK07 cladding is inspired by the materiality of the Ceppo di Gré stone from Lombardy. Its hues and texture highlight the subtle, warm design accents throughout the space.
The bathroom features two large Dekton washbasin areas, which are not only aesthetically pleasing but also offer high performance: resistance to stains, scratches and knocks, and ease of maintenance and cleaning.
Materials that promote well-being
The Silence washbasin lives up to its name, providing a relaxed look and subtle lines. In combination with the Ceppo series from Dekton's new Pietra Kode collection, it underlines the timelessness of the materials used in the space. Walls and floors share the same aesthetic, clad in the same ultra-compact stone.
Overall, the design achieves a sense of homogeneity through the use of this powerful colour, which evokes the purity and simplicity found in nature. In combination with small wooden accents and elegant taps, Germani has created a new concept of well-being.
Cosentino's materials used in this project