Case Study
A sleek and sturdy design for a clinic where beauty is the key
Ida & Rie Jensen, CeriX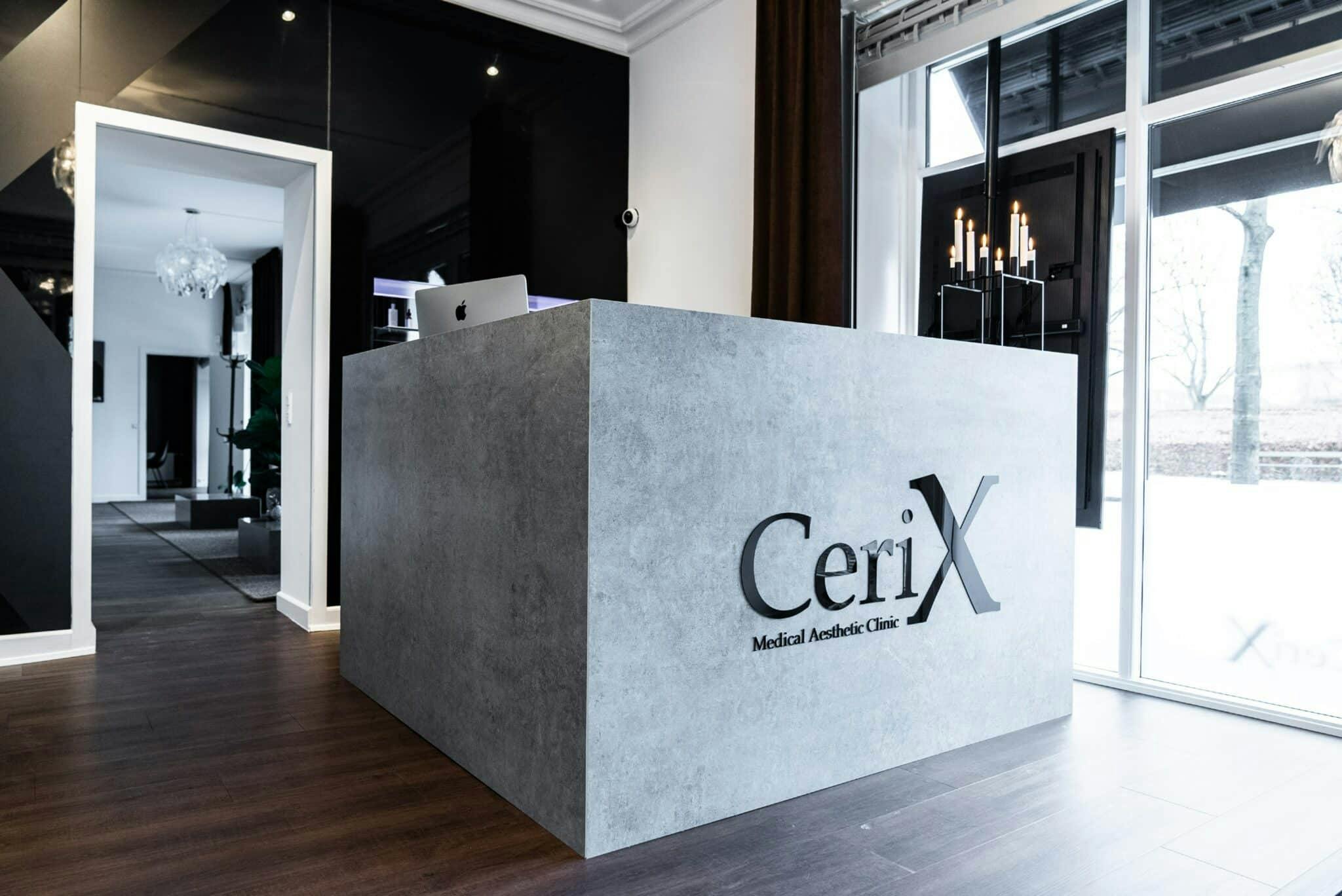 Location
Frederiksberg, Denmark
Architecture / Design
Ida Jensen in collaboration with Rie Jensen
Application
Reception counter and table
An industrial and Scandinavian look
Denmark's largest chain of medical aesthetic and plastic surgery clinics, CeriX, wanted to renovate the reception area of its Frederiksberg headquarters and give it a distinctly clean, Scandinavian, elegant and highly functional style.
"We liked the idea of having a reception counter with the look of concrete and found in Dekton Kreta the perfect partner as it is maintenance free, easy to clean and resistant to acids, stains and scratches", says Rie Jensen, owner of CeriX.
Inspired by classic cement floors, the matt grey finish of Dekton Kreta blends perfectly with the Nordic style and its characteristic colour palette. Additionally, the Dekton Slim version, only 4 mm thick, is perfect for covering furniture, cupboard doors, shelves or walls.
In expert hands
"Thanks to the expertise of Pilehave Natursten and the ease of working with this material, we were able to take care of every last detail", says Ida Jensen, co-designer of this beautiful application that combines and contrasts with the other interior elements in Dekton Laos, such as the coffee tables and auxiliary pieces of furniture. They all meet the same high standards of cleanliness and durability required in the day to day running of a clinic.
Do you need help with a project?
Contact our specialists for advice
Do you need help with a project?
Contact our specialists for advice
"We liked the idea of a concrete reception counter, and we found in Dekton Kreta a perfect solution with the same appearance but much more resistant and functional".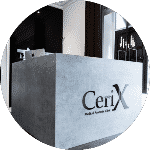 Rie Jensen
Owner of CeriX
Cosentino's materials used in this project