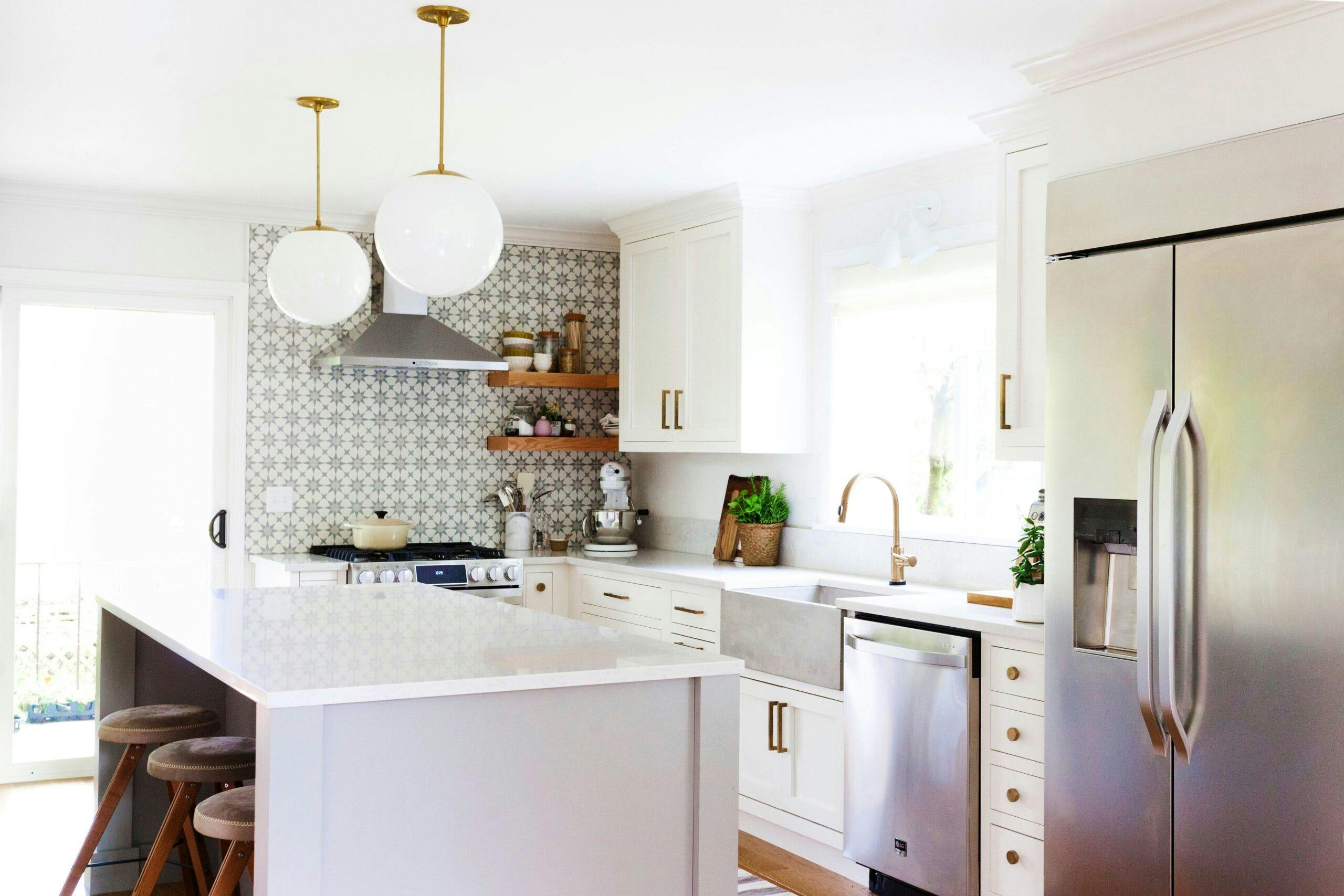 The goal of this kitchen remodel was to open up the kitchen and attached secondary 'sun room' to create one large space with a cozy breakfast nook that would let in a lot of natural light. Replacing both the 70's style cabinetry and flooring resulted in a full down-to-the-studs demo and rebuild. The design principles for the space were guided by the goal of returning the home to it's 1910 aesthetic roots, creating a practical space for cooking, entertaining and storage, and bringing in as much natural light as possible. To ensure the kitchen had a bright, modern and consistent look, Cassandra used Silestone Lagoon for the surfacing and bright white paint from Benjamin Moore.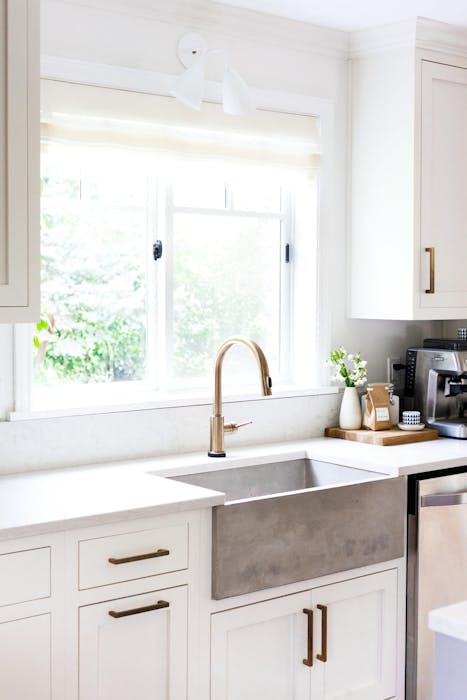 Inspiration for the space is in the realm of modern farmhouse', with flourishes of the homeowner's personality in the finishing touches that make the space unique. For example, the backsplash tile behind the range and the star shaped pendant in the breakfast nook tie together in a way that feels unexpected. Avoiding both anything too industrial or too precious, keeps the space elevated without feeling overly decorative. It's a true family and entertaining room where people feel comfortable sitting anywhere.
Cassandra LaValle
Cassandra LaValle is the founder and creative director of the lifestyle company, Coco Kelley and The Emerald Studio where she curates and creates fresh ideas for designing and styling your life. With a background in marketing, event design and visual merchandising, her first editorial experience, a brief role as a Market Editor for Seattle Homes & Lifestyle, re-inspired her to follow her passion for writing and design.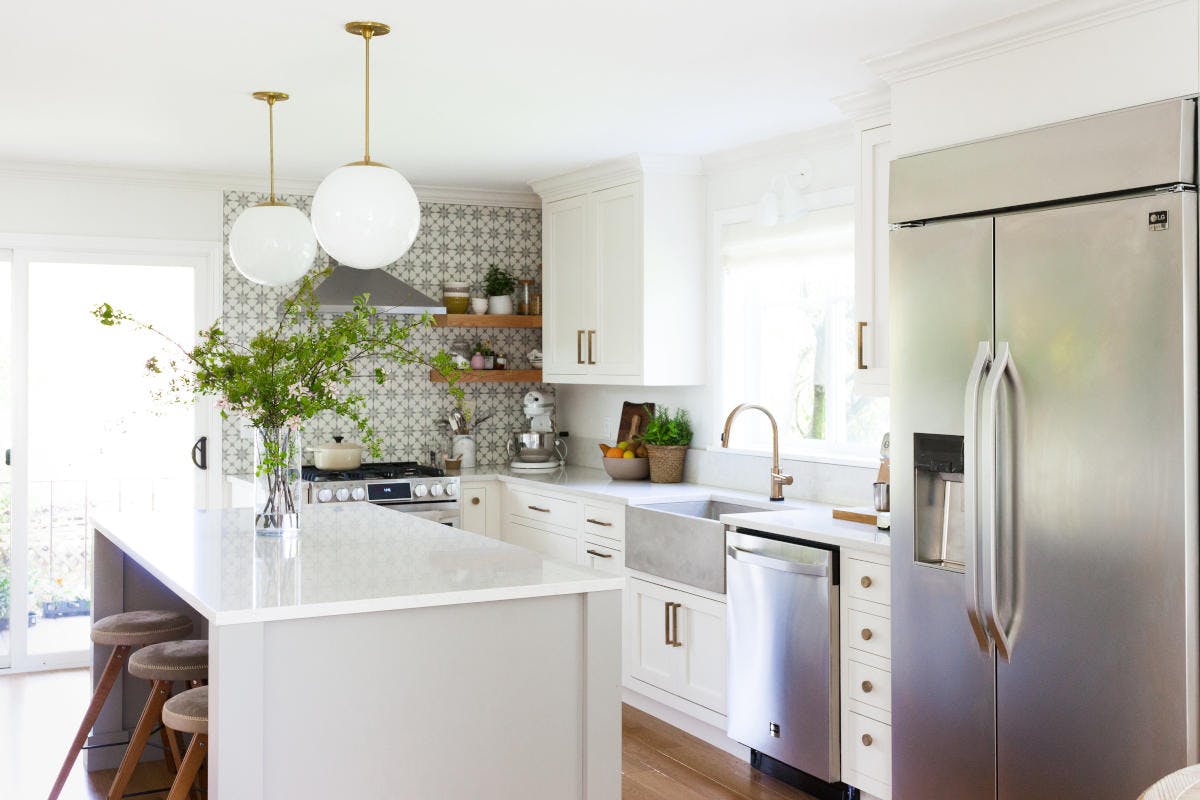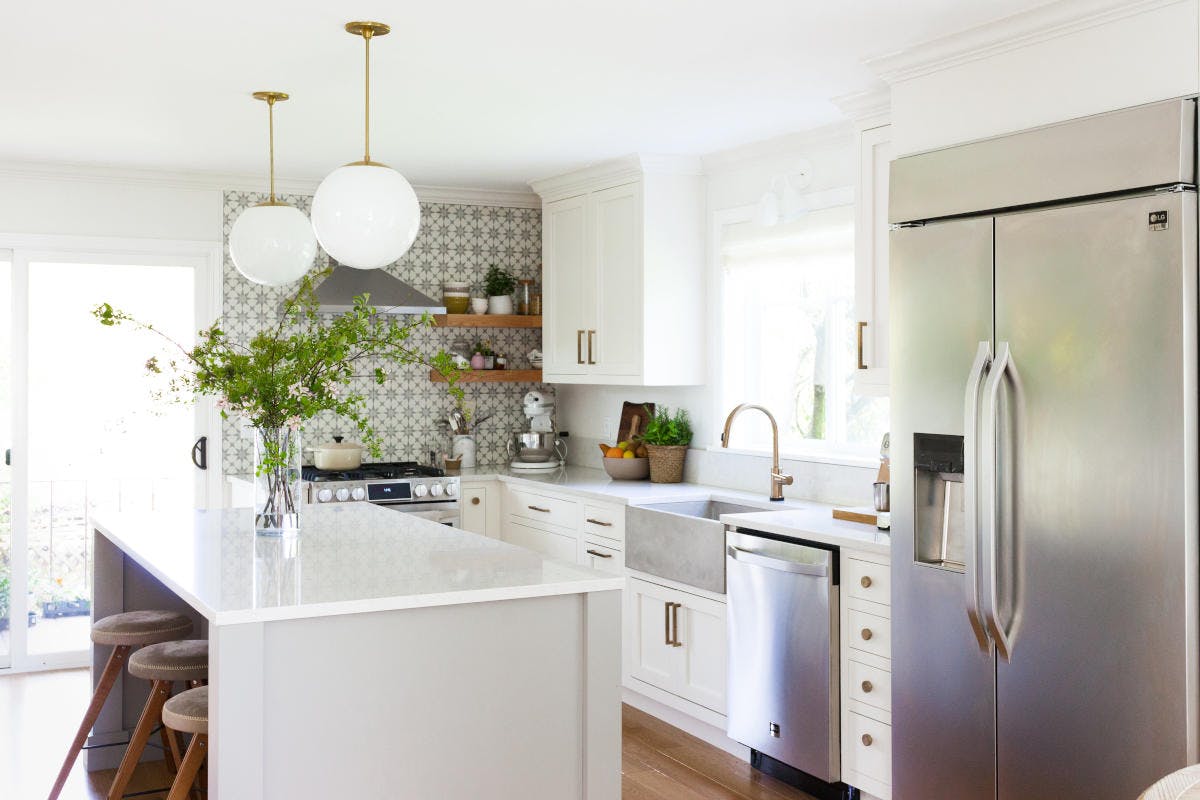 Cassandra established Coco Kelley in May 2007 as a way to share her stylish obsessions. She has since grown the company to be a nationally recognized online destination for inspiration by the likes of Martha Stewart, Lucky Magazine, and The New York Times. The intersection of her eye for interiors, fashion and design; the desire to guide clients in discovering their personal style as a part of the design is the essence of the Coco Kelley philosophy: "Life is in the details. Style accordingly." On the blog, she acts as editor-in chief, creating content and managing contributors to bring readers a strong mix of articles in the interior, travel and entertaining worlds.
Interview with Cassandra La Valle
How would you describe your style?
My personal style when it comes to interiors is rooted in West Coast aesthetics and materials, but grounded in more classic forms. I think I was drawn to Modern Farmhouse style before it even had a name! Warm oak, natural linen, and woven textures are my jam.
What was your personal goal or directive for the space?
I wanted to bring character back into this kitchen, open up the space to allow for more natural light, and reconfigure the layout just as much for practicality as for entertaining! From a style perspective, I let the history of the house speak to me. I wanted to create built-ins where there were none, but should have been. I surprised myself by going even more traditional than I had originally planned, but also keeping things casual and welcoming.
As much as I love the look of marble, I am a quartz fan all the way. Since we've had it in our office, and it's been indestructible, I will probably never use another material again. Using Silestone quartz in 'Lagoon' for our countertops was a no-brainer. And finally - the finishing touch: HARDWARE! I have been dying to use the beautiful pieces from Rocky Mountain Hardware in a project, so I'm thrilled that I'll be getting to use their perfectly crafted pieces in a space I get to enjoy it every single day! Like, beyond thrilled. You know how I love my details!
Picking paint colors was - of course - quite the process, but we landed on Benjamin Moore White Dove for the majority of the cabinets and Gothic Arch for the island. And the sink is something I'm pretty excited about - I really wanted to bring in that feeling of concrete somewhere in the scheme, so we're doing it here! It'll look gorgeous with the brass faucet.
One of the first decisions we made was to use the LG Studio Series for our appliances. I had seen them in person in October when I was invited to the launch of these pieces, designed by Nate Berkus. I loved the modern commercial-style appeal they had. Second up was flooring. With white oak floors throughout the rest of the house already, we decided to continue with the style into the kitchen, but opted for this wider plank option from Lumber Liquidators.
Did you make any renovations?
Down to the studs! We tore out the entire existing kitchen, and a wall between the kitchen and an awkward side room to open the whole space up.
How did you decide on the color scheme?
I grew up with a father in the restaurant industry - when we cook at home, the food is always the star of the show. Colorful kitchens are not for me! I always knew I wanted a light interior, but I intentionally avoided anything high-contrast.  Not an ounce of black in this space. That said, I wanted the island to be a bit more grounded, so I liked the idea of going with a mid-tone grey.
What was the biggest challenge of this project?
Budget, timeline, and getting all the pieces to come together are always challenges when it comes to a remodel. We did have one hiccup, which was that we'd hoped we wouldn't have to put in a support beam when we tore down a wall to open up the room, but we did. It was a big setback to our timeline and a stretch to our budget, neither of which is ever fun to deal with! Other than that, the biggest challenge was simply making decisions on every piece of material from scratch. You hope you know how it's all going to look when it comes together, but you never know until it's actually in!
What's your favorite thing about the space?
Being able to specify cabinets from scratch is a pretty amazing thing. Our kitchen is incredibly functional for our needs because we got to make it that way! One of my favorite little features is a small narrow area to the left of the stove that we weren't sure what to do with. Typically you would use it to store pot lids or baking racks, but I decided to make it storage for our BBQ tools and it was the best decision EVER. There's never a good place to keep those things!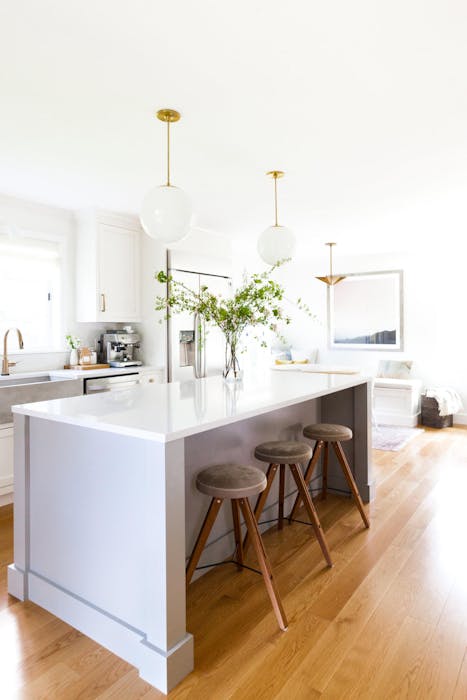 Photography credit: Ellie Lillstrom