Case Study
Cosentino's design and innovation for the groundbreaking renovation of a historic house
María Bonet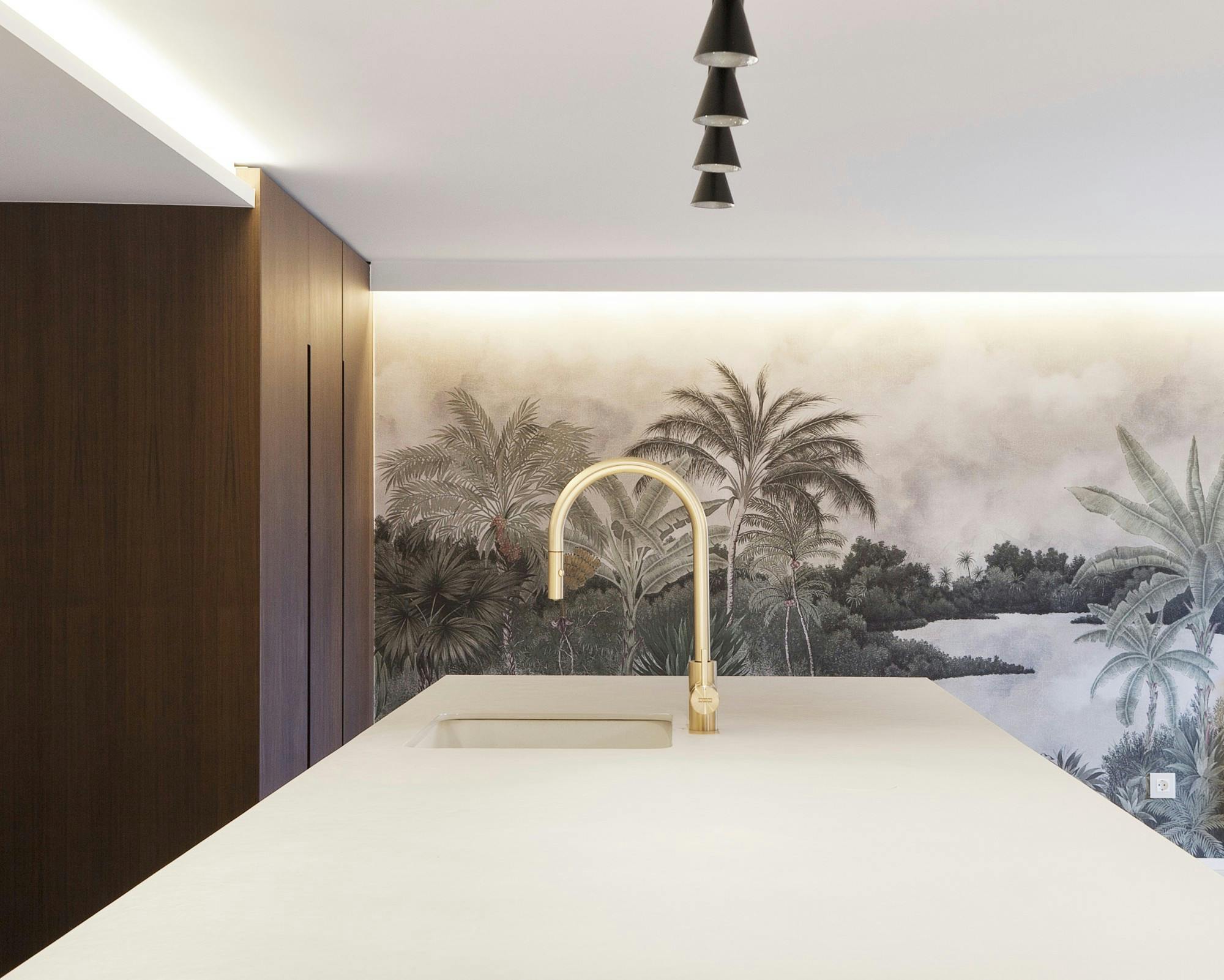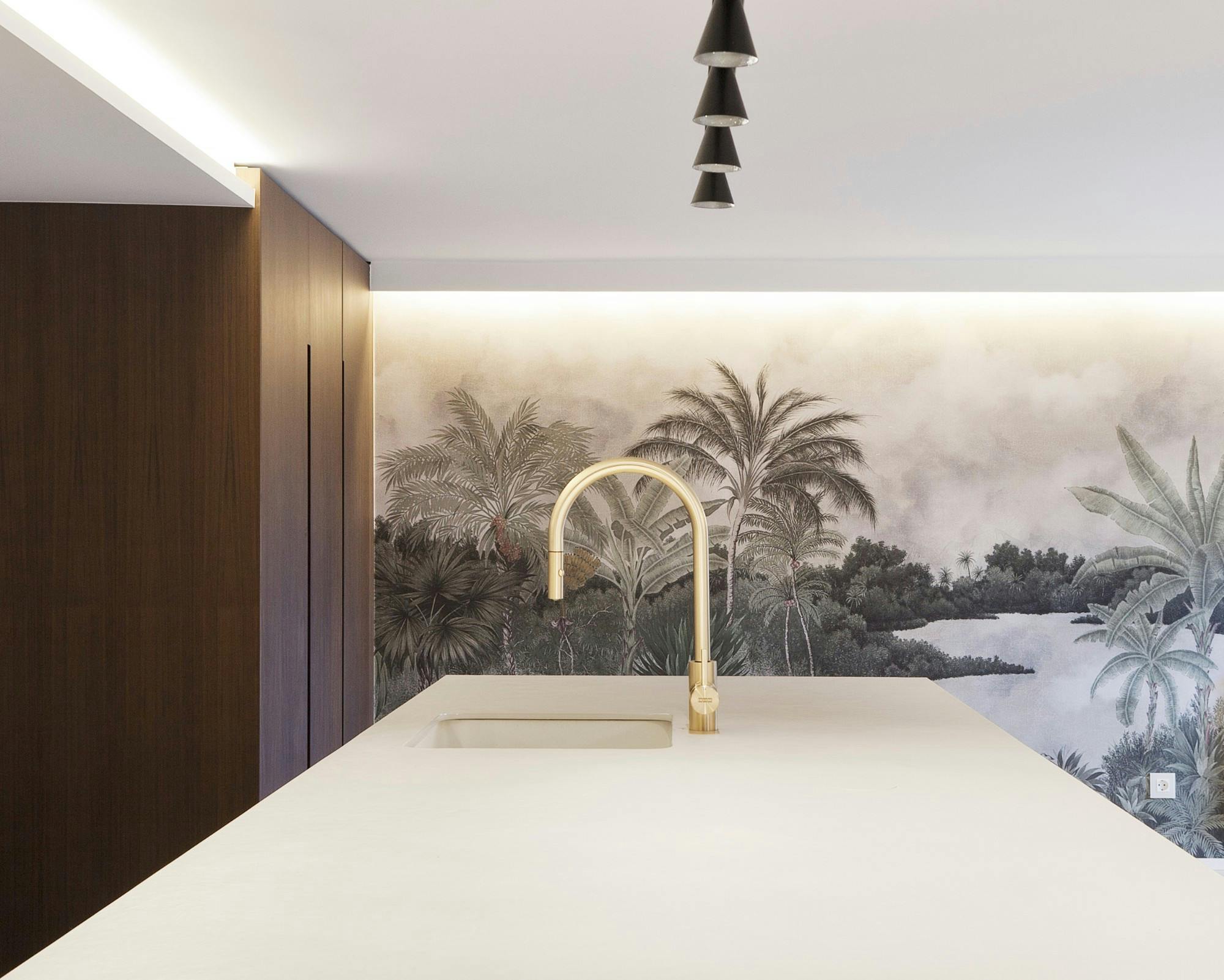 Material
Dekton, Scalea, Silestone
Application
Worktops, flooring, cladding, sink
Architecture/Design
María Bonet. Civil work: Calabrese Transforma. Kitchen: Estudio Nicolao. Kitchen and fireplace stonemaker: Marmolería Caybe. laundry stonemaker: Tecnigranit
Color
Dekton: Edora, Danae / Scalea: Crema Marfil, Via Lattea / Silestone: Blanco Zeus
An open, elegant and functional kitchen
Tradition, innovation and design: these three characteristics define the spaces of this old house in Vigo, northern Spain, recently renovated by the María Bonet interior design studio. The main goal of the project was to maintain its original stone and timber structure and update it with a new design and quality and innovative materials, both in terms of design and functionality.
The kitchen, dining room and living room are the undeniable stars of the house. The three create an open and integrated space to enjoy at any time of the day with family and friends. This space features a design which combines rustic and avant garde style, the latter characterised by straight and refined lines which contrasts with the irregular and unique finishes of natural stone.
Both the kitchen island and worktop are made from Dekton ultra-compact surface. Edora, a neutral grey able to adapt to any style and application, was the colour chosen. Furthermore, the many advantages of Dekton, such as its resistance to heat, stains and impacts typical of everyday use, together with its easy maintenance, make it the perfect choice.
The kitchen worktop stands out especially for the natural stone structure on which it rests and which surrounds it. A unique and historic piece that gives this kitchen a great impact. Despite its large dimensions, it is a cosy space. The fireplace, which is clad in Sensa Via Lattea at the bottom, a granite surface from Cosentino's natural stone collection featuring anti-stain protection, contributes to this feeling of warmth.
Careful lighting finishes off the sophisticated character of this space: modern, minimalist style lamps provide electric lighting, while the large windows that connect with the outdoor garden bring in natural light.
The large format flooring emphasises the dialogue between tradition and modernity. Dekton Danae, a colour that embodies the subtle movement of different shades of beige and its high resistance, gives the house great visual continuity.
The bathroom, with its timeless design, is dominated by a natural stone washbasin. Specifically, it was made from Scalea Crema Marfil, a marble surface from Cosentino's natural stone collection. The laundry area also relies on an excellent and durable partner: Silestone White Zeus, one of the emblematic colours of Cosentino, a very stylish shade perfect for a home where every room has its own charm.
Cosentino's materials used in this project

Explore Similar Case Studies