Case Study
The elegance and character of Dekton Kelya for a kitchen
Decolumber USA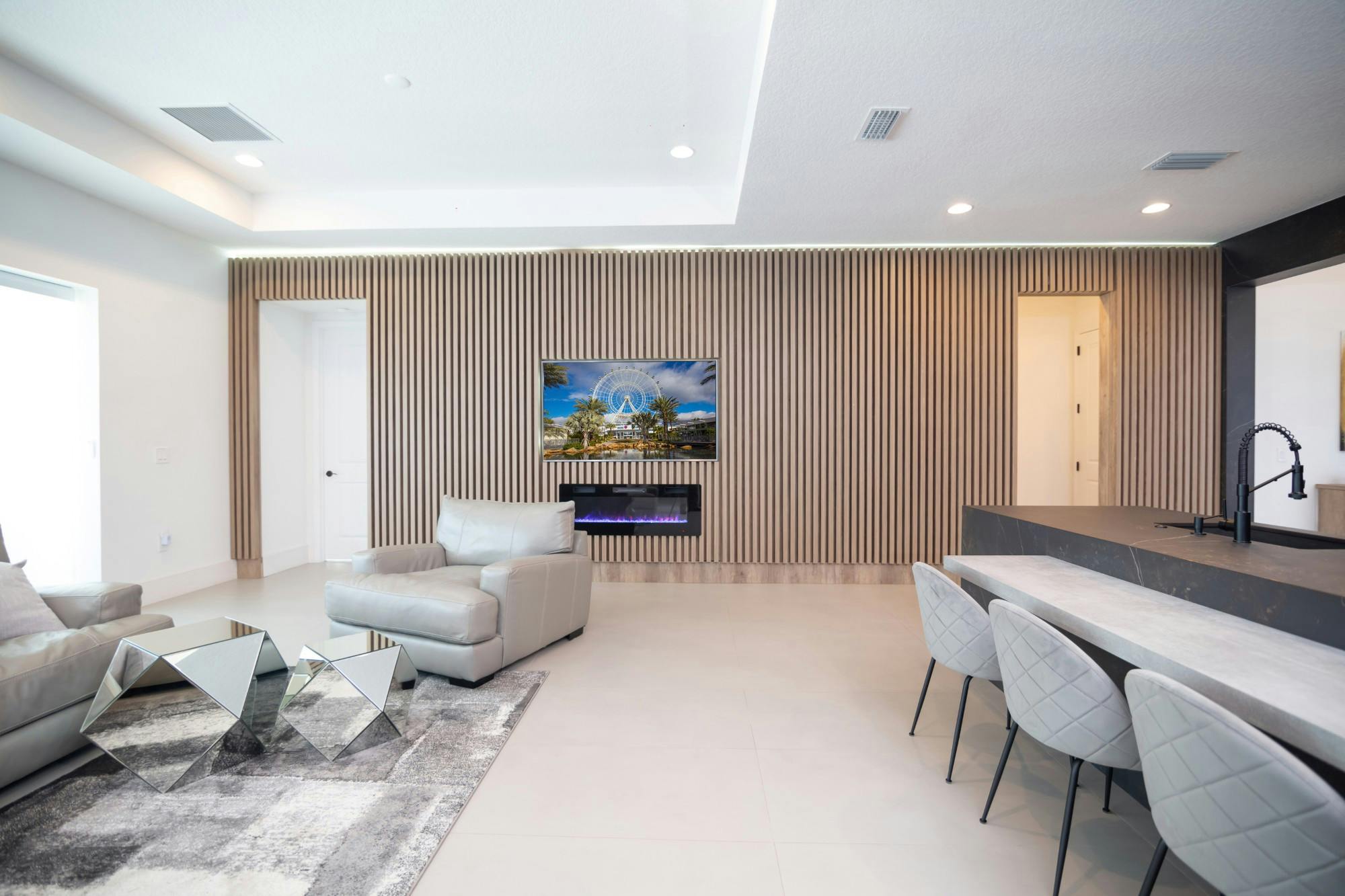 Location
Winter Garden, Florida, USA
Architecture/Design
Decolumber USA. Installer: Idea Kitchen and Bath
Application
Worktop, island, kitchen front, walls
Dark toned kitchens are on trend
The team of designers at Decolumber USA were looking for a dark surface with a modern finish to create a trendy kitchen, with furniture that would contrast with the light toned floors and furniture in the rest of the house. Designed as a monolithic element, thanks to the use of dark tones, the open kitchen becomes a focal point that stands out for its elegance and dominates the living space it shares with the dining room and the living room in this house in Winter Garden, Florida.
Thanks to the many possibilities that Dekton has to offer in terms of sizes and thicknesses, the creation of the different elements becomes an easy task. The furniture cladding, walls, island and kitchen front blend into the space as a single, seamless element. A design in line with the latest kitchen trends.
The unique, deep black background crossed by light toned veins of Dekton Kelya is inspired by natural marble. It is a very special colour capable of giving character to the space, creating work surfaces that blend in with the furniture and electrical appliances, hidden behind the panels. Thus, the uniform design adds a sophisticated touch to the whole.
The 4 mm thickness was used for the wall cladding. "This house had slightly uneven and rough walls and a thin material such as Dekton fits easily, making the project more cost effective", says the design studio.
The island as the star of the room
For the worktop and kitchen island, the surface chosen was Dekton in 20 mm slabs. Situated in the middle of the space, the island takes centre stage in this stunning kitchen, playing the role of a sculptural element that combines perfectly with the lightweight chairs and the overhang of the island. Thanks to its high resistance to stains and scratches, as well as its easy maintenance, Dekton provides a perfect and durable work surface.
"We had confidence in Dekton. Its cost effectiveness and the variety of colours and thicknesses available made it perfect for different applications".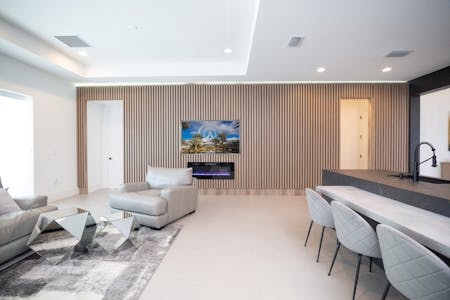 Antonio Castellanos
Decolumber USA
Cosentino's materials used in this project
Explore Similar Case Studies