Case Study
Dekton, a touch of luxury for the rooms of the Hard Rock Hotel Punta Cana
Jeffrey Beers International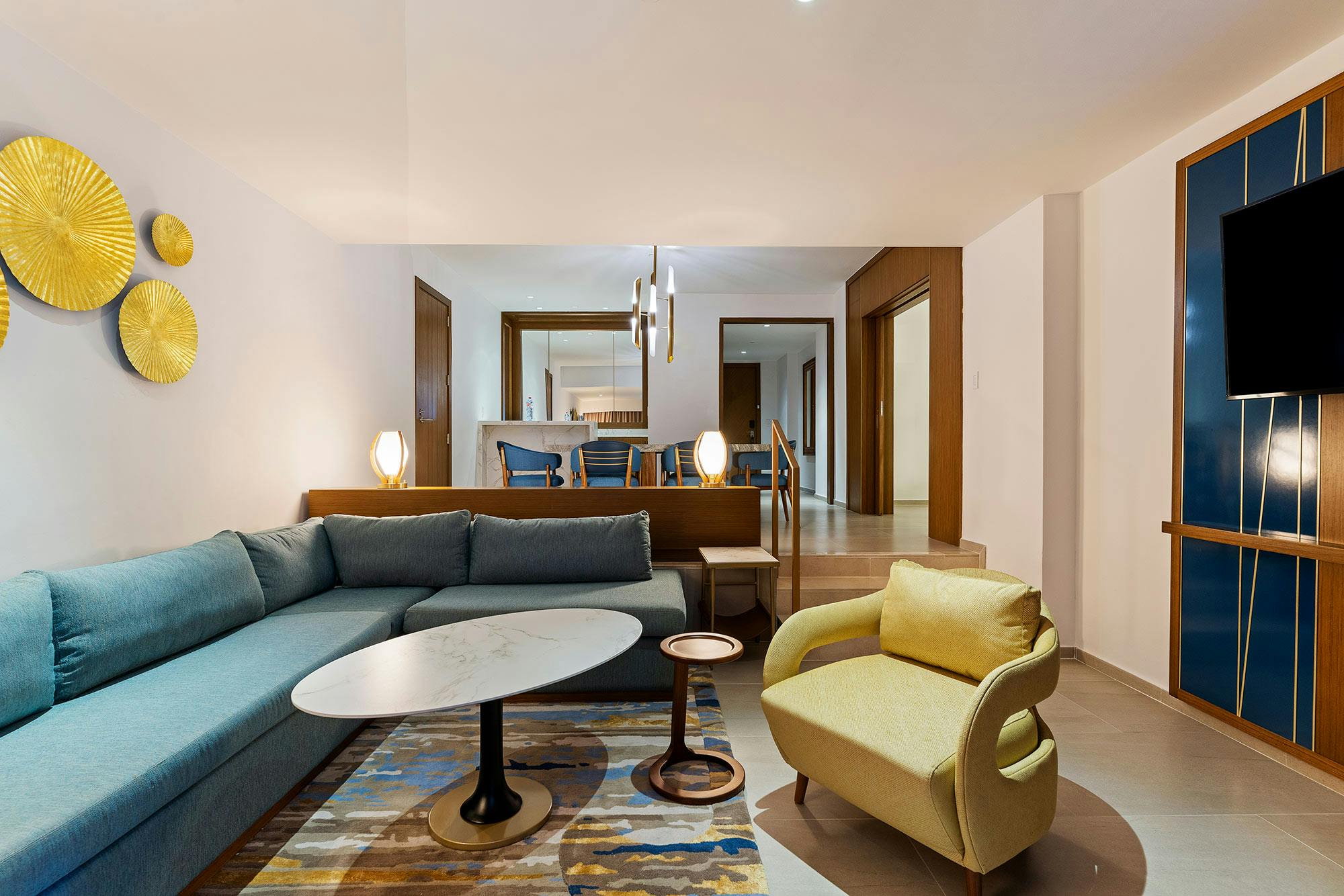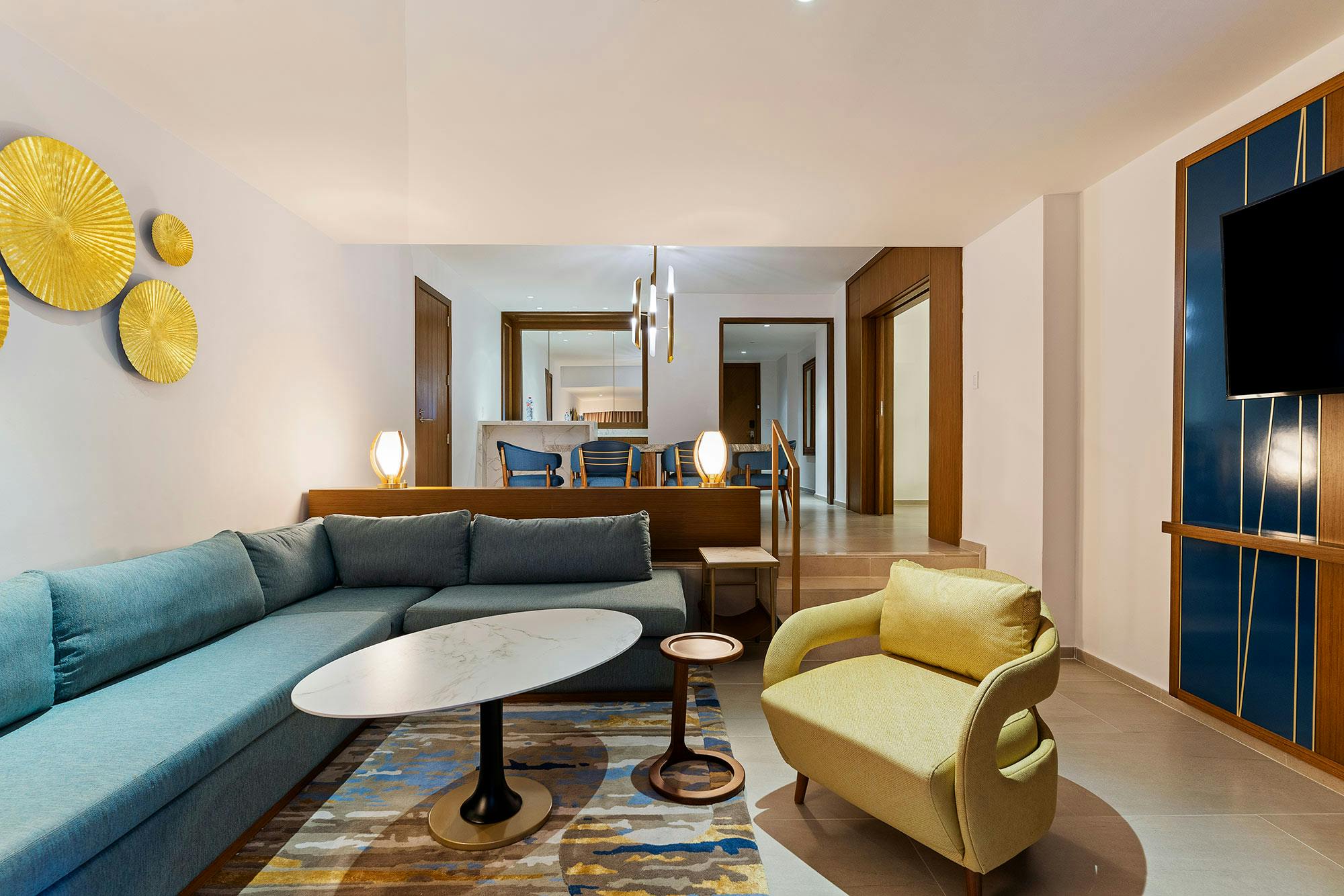 Location
Macao (Dominican Republic)
Application
Kitchenette, bathroom and tables
Architecture/Design
Jeffrey Beers International
Located in a privileged setting, next to the white sandy beaches of Macao, in the Dominican Republic, the Hard Rock Hotel & Casino Punta Cana has everything it takes to be a paradise on earth. A five-star, all-inclusive resort for the ultimate Rock 'n' Roll experience. The resort features 1,810 luxury rooms, a golf course, a casino, a club, 11 swimming pools, 9 restaurants, 4 beach bars and even a river to take a dip in. In short, everything you need to never have to leave.
The style of the hotel, as is characteristic of the Hard Rock chain, has been carefully designed to offer a luxurious and high quality experience in a dynamic, welcoming and fun atmosphere. The rooms, designed by Jeffrey Beers International, feature a modern style through the use of contemporary pieces of furniture, bright colours that establish a dialogue with the blue of the sky and the warm yellow shades of the summer sunlight, and quality materials. Among them, the use of wood and Dekton surfaces stand out.
Blues, yellows and Dekton Entzo: the perfect combination
Blue and yellow settees, bright details in phosphorescent colours and indirect lighting make up the hotel's rooms, which boast maximum functionality without neglecting design and quality. Within the range of materials chosen, Dekton fulfils both characteristics. Cosentino's ultra-compact surface has been used in different applications throughout the rooms, creating a common thread in the interior design.
The top of the coffee table, the surface of the desk, the kitchenette and the bathroom countertop are clad in the same colour: Dekton Entzo. Inspired by Calacatta Gold marble, this colour brings elegance and delicacy in a very natural way. In addition, its white background with grey and golden veins blends perfectly with the colourful interior design of the rooms.
The perfect surface to stand the test of time and guests
All Dekton surfaces ensure that they will remain virtually unaffected by time and use, something that is particularly important in a hotel of this character, which hosts thousands of guests every year.
Thanks to its low porosity, which makes it resistant to stains and scratches, Dekton is perfect for the tables, worktops and bathrooms of the Hard Rock hotel.
It is also very easy to clean and maintain, ensuring that the rooms will look spotless at all times. Last but not least, its sustainable approach is an added advantage for large scale projects such as this, as it is a carbon neutral product throughout its life cycle.
Cosentino's materials used in this project
Explore Similar Case Studies