Case Study
Dekton adds character to a neat and refined London restaurant
B3 Designers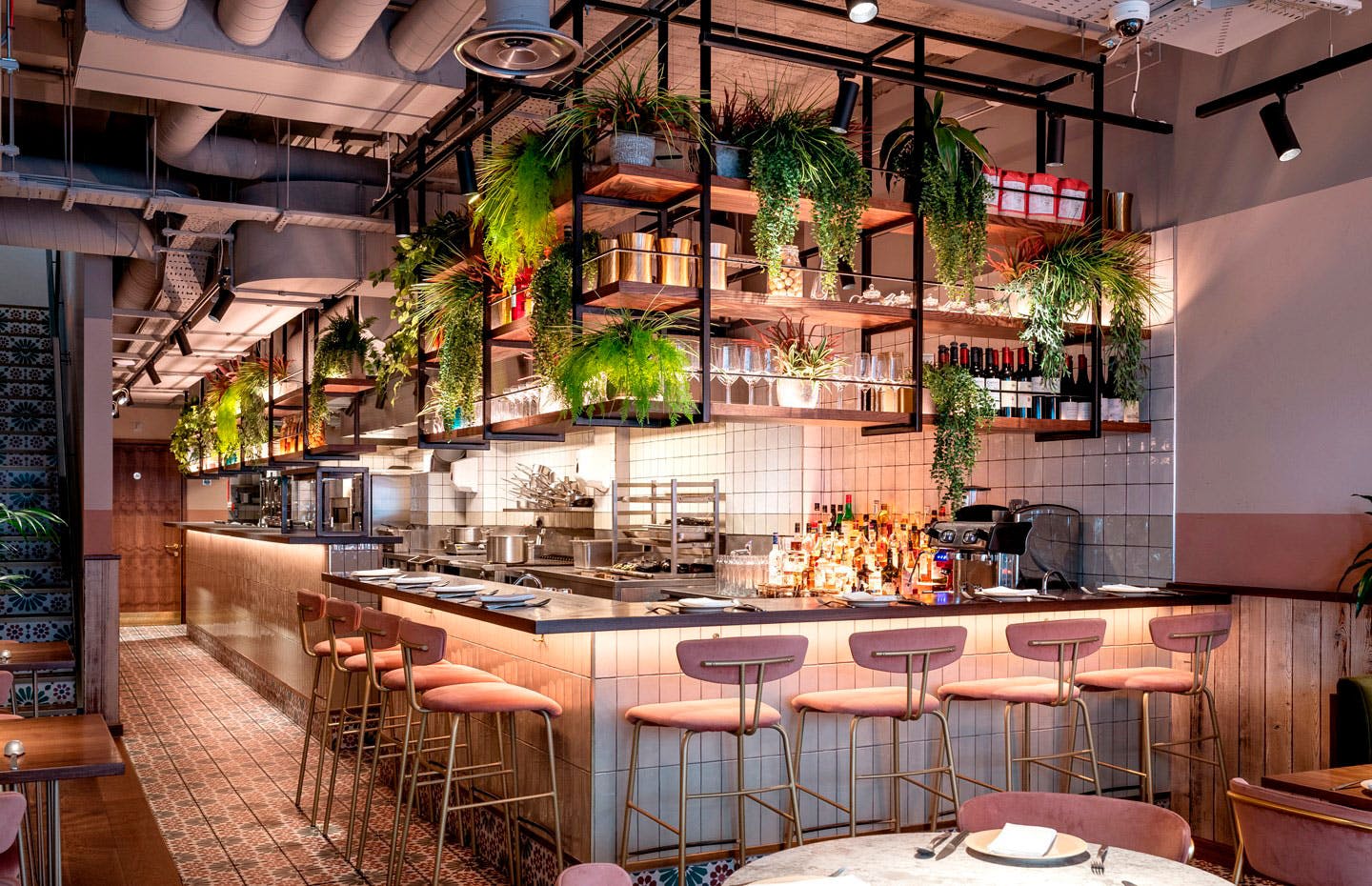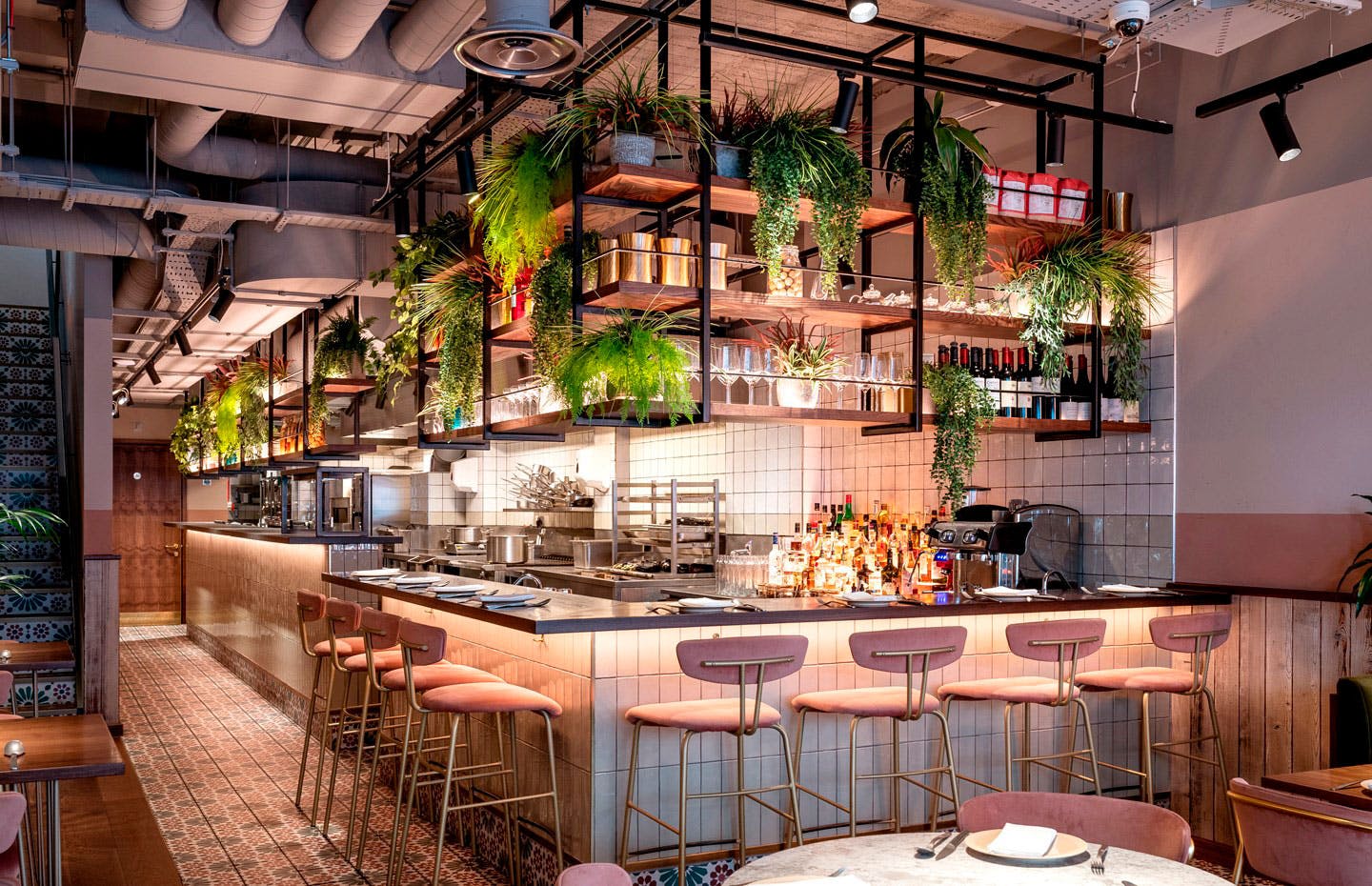 Location
London (United Kingdom)
Architecture/Design
B3 Designers
In the bustling heart of London's Covent Garden is the Iranian restaurant Nutshell, which offers a sustainable food and drink menu with innovative vegetarian and vegan options. Using ethically-sourced British ingredients and Iranian spices, herbs and fruits, the menu is all about Iranian specialities, with a contemporary twist and the occasional hint of barbecue.
The resulting quality is exceptional, so much so that it has been awarded 'The Michelin Plate', a label that recognises 'quality cuisine'. It has also been hailed by The Guardian's food experts, among many other prestigious publications, as a place of delicious flavours that is well worth a visit.
Persian inspiration for Nutshell's design
Nutshell is run by husband-and-wife team, Mohammad Paknejad and Marwa Alkhalaf, who named the restaurant after their family's pistachio fields. This reference also motivated B3 Designers when designing the premises, taking inspiration from the green and pink hues visible in the fields and the nut itself, as well as from the geometry of Arabian art.
'It was important, to both the owners and us, that the interiors complemented the modernity of the menu and architecture of the space, inducing us to use clean lines and simple detailing to create a refined space,' explain the designers.
The couple worked closely with the experts at B3 Designers to come up with a welcoming, inspiring, colourful and comfortable interior. That is why Dekton was chosen for both the bustling bar area and the bar outside the kitchen. The reason? Cosentino's ultra-compact surface lends a sophisticated look and, at the same time, is not scratched or marked by the use of kitchen utensils. In addition, it is easy to clean and maintain and withstands high temperatures.
Dekton Fossil: an organic, genuine colour and outstanding resistance properties
'We were delighted to take part in this fabulous project,' says Ryan Buck, sales director at LBS Stone, the stone fabrication company that was in charge of the bars. The family-run company uses only the best and most cutting-edge materials, suppliers, machinery and technology to ensure that any product is perfectly fitted in its final location in as little as two weeks.
'We made bespoke worktops for the passageway and bar area from Dekton Fossil, featuring an interesting dark brown background with grey veining. It is hard, highly scratch-resistant, durable, non-porous and perfect for the kitchen!,' concludes LBS Stone.
The colour selected in both cases was Fossil, from Dekton's Natural Collection. It consists of a dark grey background crossed by organic-looking veins and spots, giving the material an aged and authentic look typical of fossilised stone.
Cosentino's materials used in this project
Explore Similar Case Studies