Case Study
Dekton clads the facade of a York Paramedic Station
Thomas Brown Architects, Inc.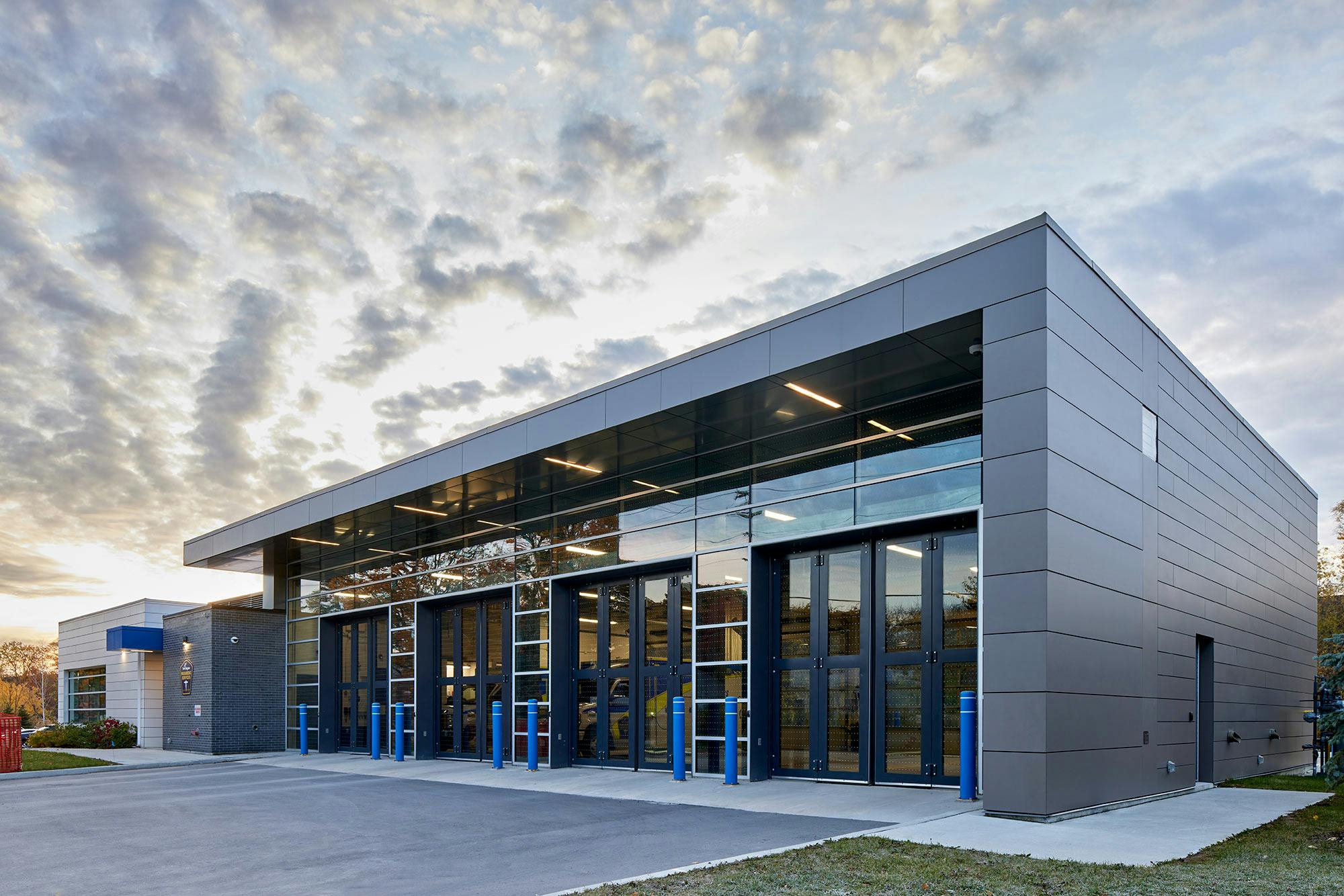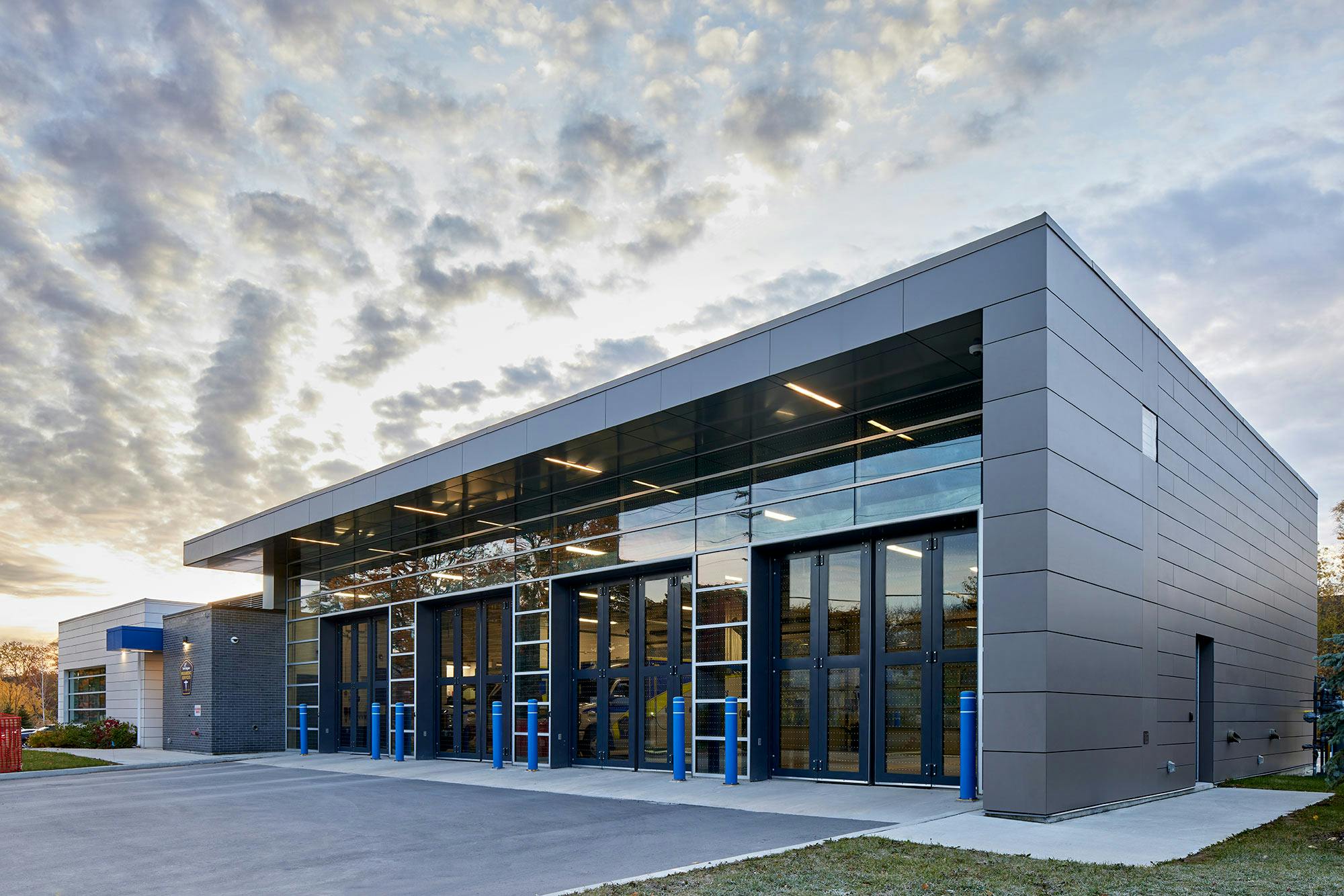 Location
Ontario (Canada)
Application
Rainscreen Facade
Photography
Jason Hartog Photography
Architecture/Design
Thomas Brown Architects, Inc.
Dekton was the material of choice for the facade of the York Region Paramedic Response Station in Ontario, Canada. Due to its superior technical properties, aesthetic value, and cost efficiency, it is no wonder the team decided it was the perfect surface for the job. Cosentino was introduced to the opportunity through its partners Bildtec and Claddworx and submitted samples of different Dekton colors to the design team.
This project is a testament to the power of teamwork, top-of-the-line customer service, and the versatility of Dekton. The original layout and panel sizes were adjusted to a different standard size than Dekton, so Cosentino got to work proposing an alternative layout that provided maximum efficiency and presented a similar look to the original design.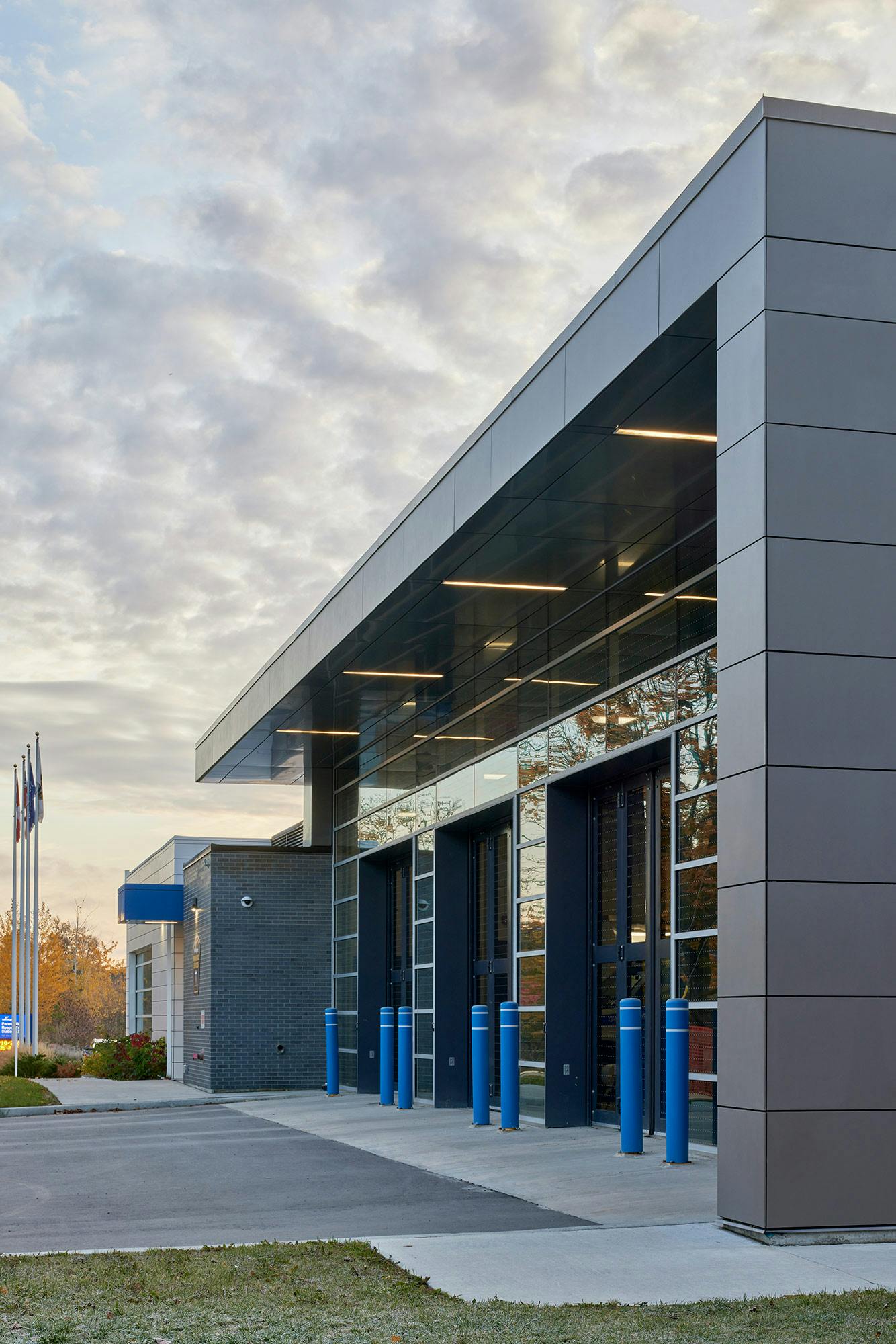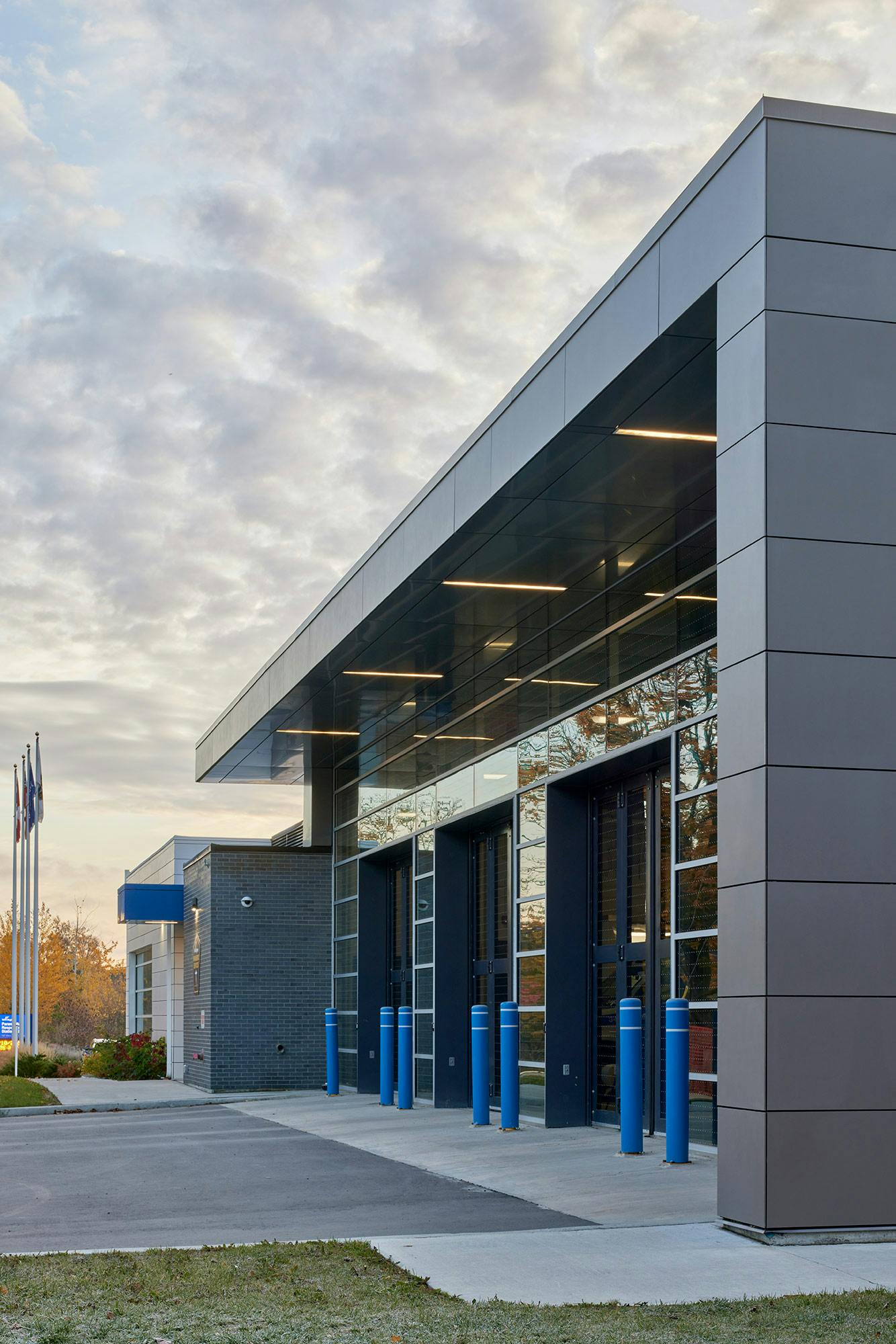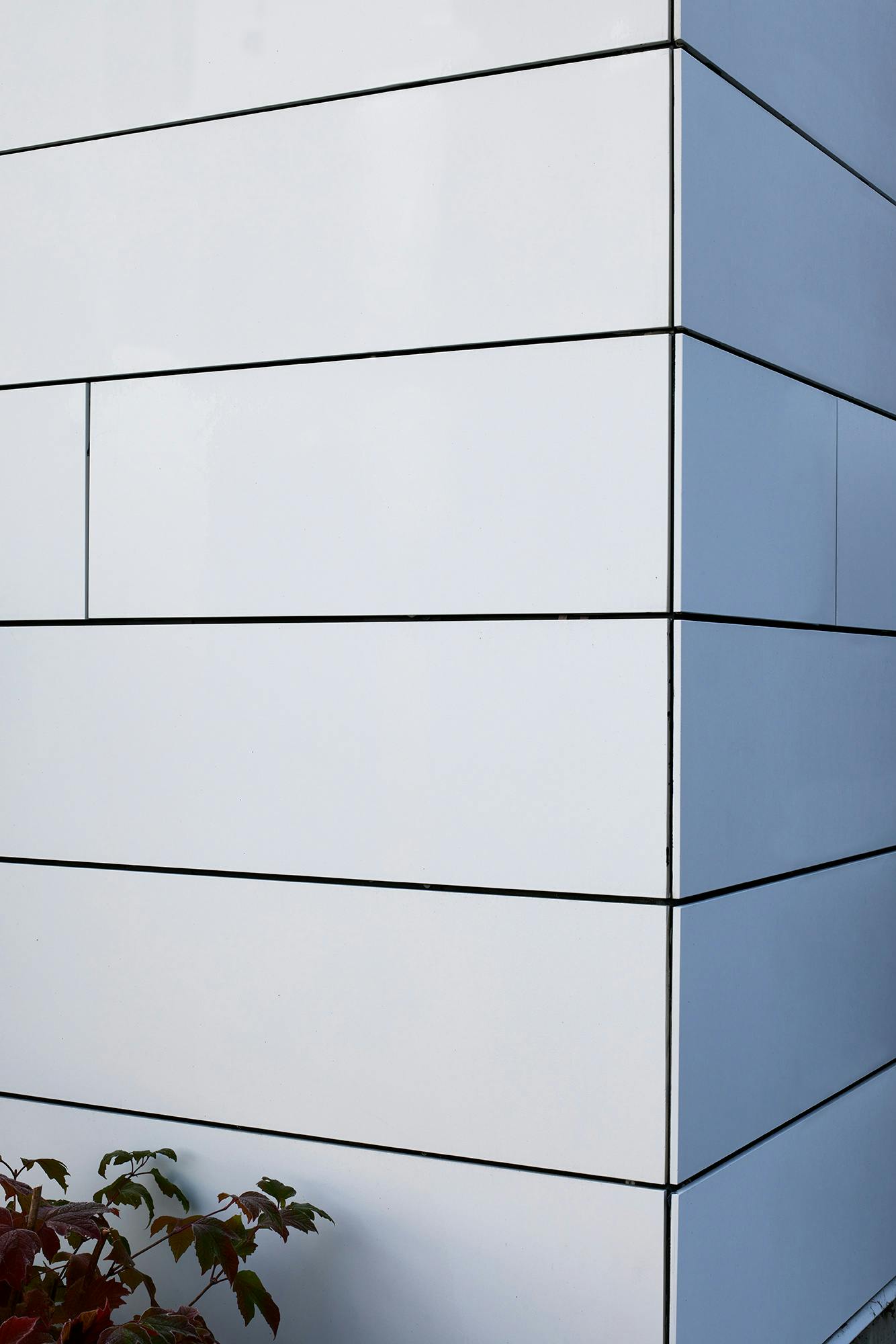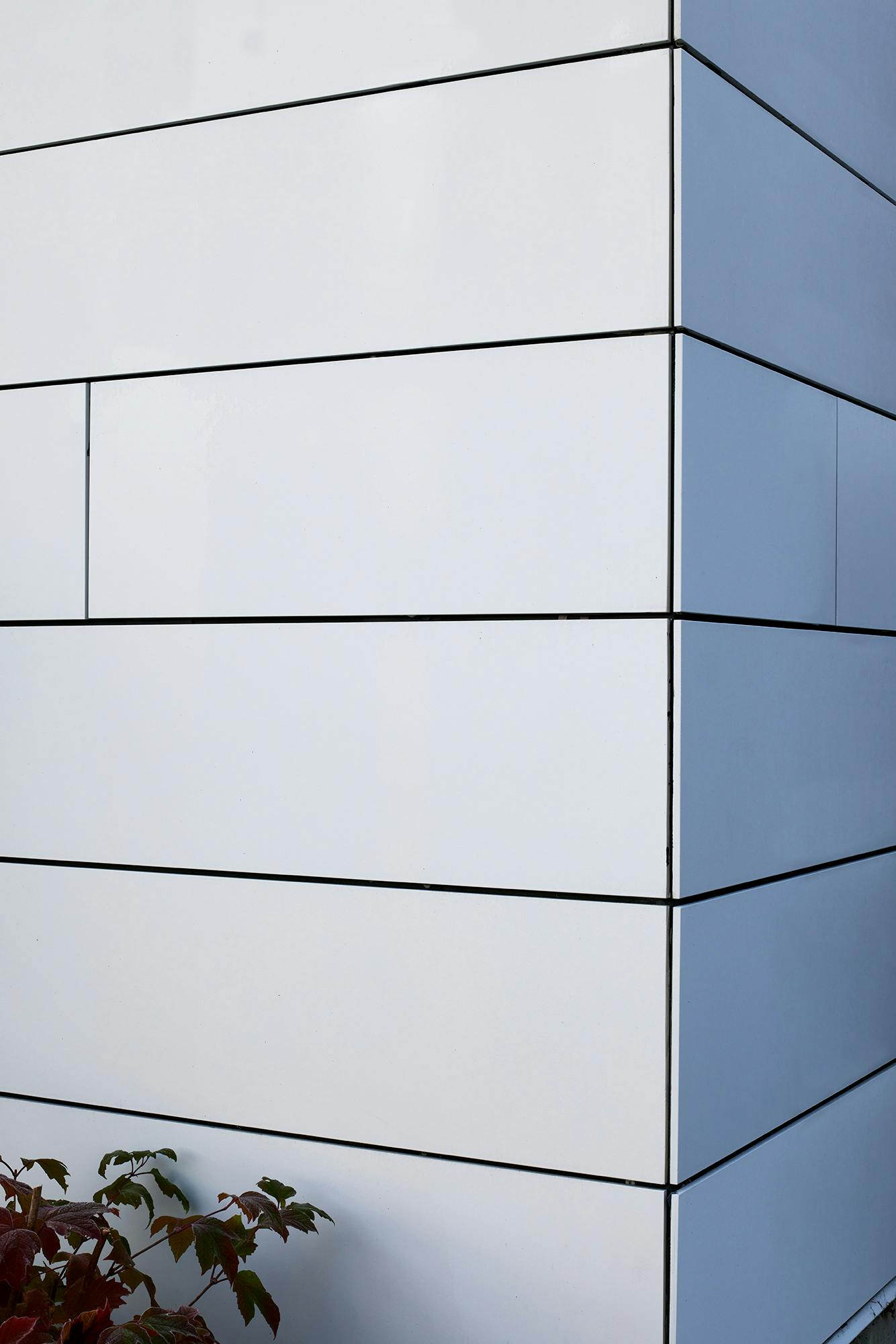 Once the new layout was established, the teams got to work installing two contrasting but equally stunning Dekton shades: Galema, a greenish gray with brown nuances and Zenith a pristine and elegant white.
The facade was installed by Claddworx using Bildtec, a rainscreen facade substructure that is easy to install and efficient. Chemically adhered facade systems provide an easy and fast installation solution for a rainscreen facade application, which was perfect for this project. Dekton panels in 8 mm thickness were cut-to-size, which made them even easier to work with on the construction site.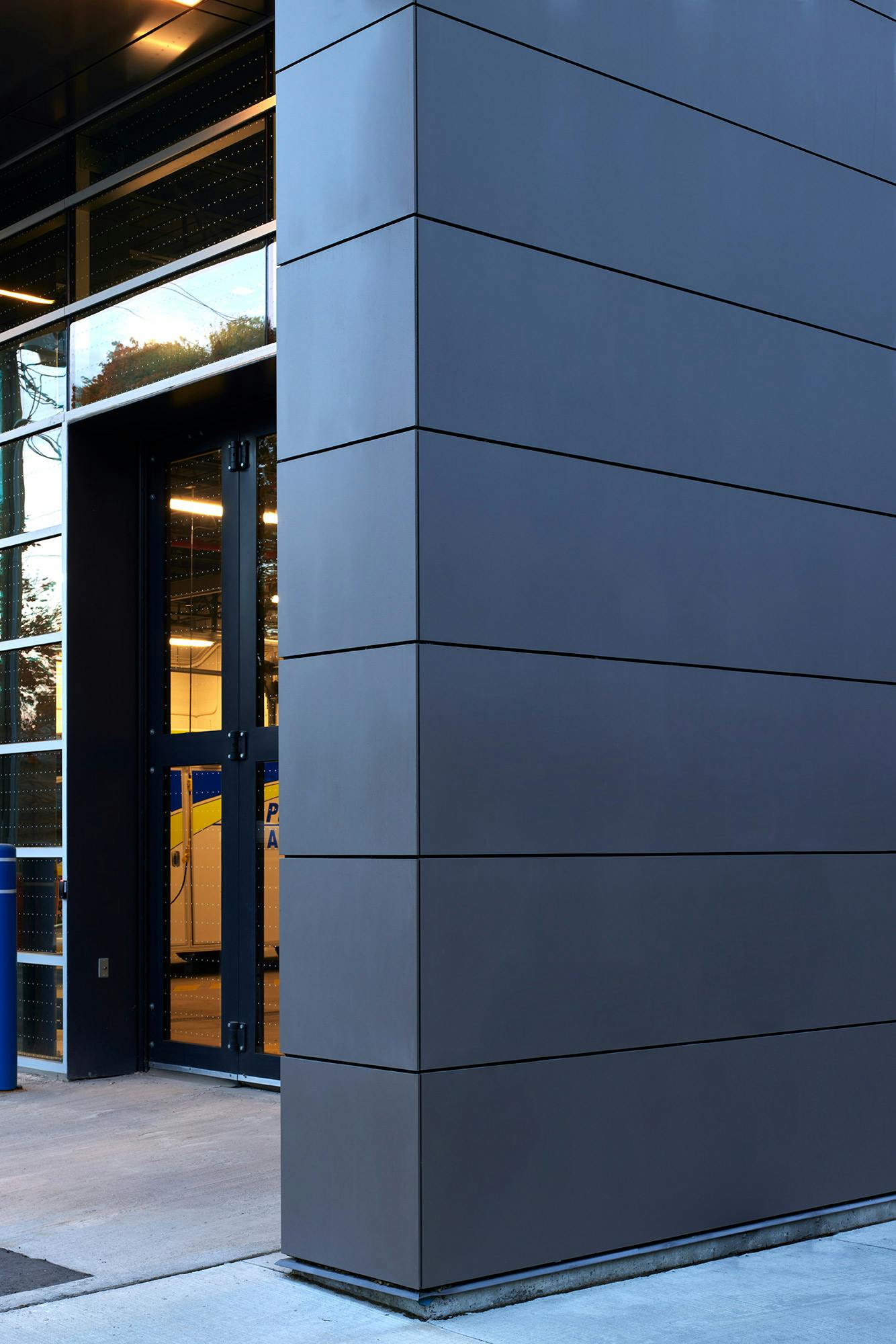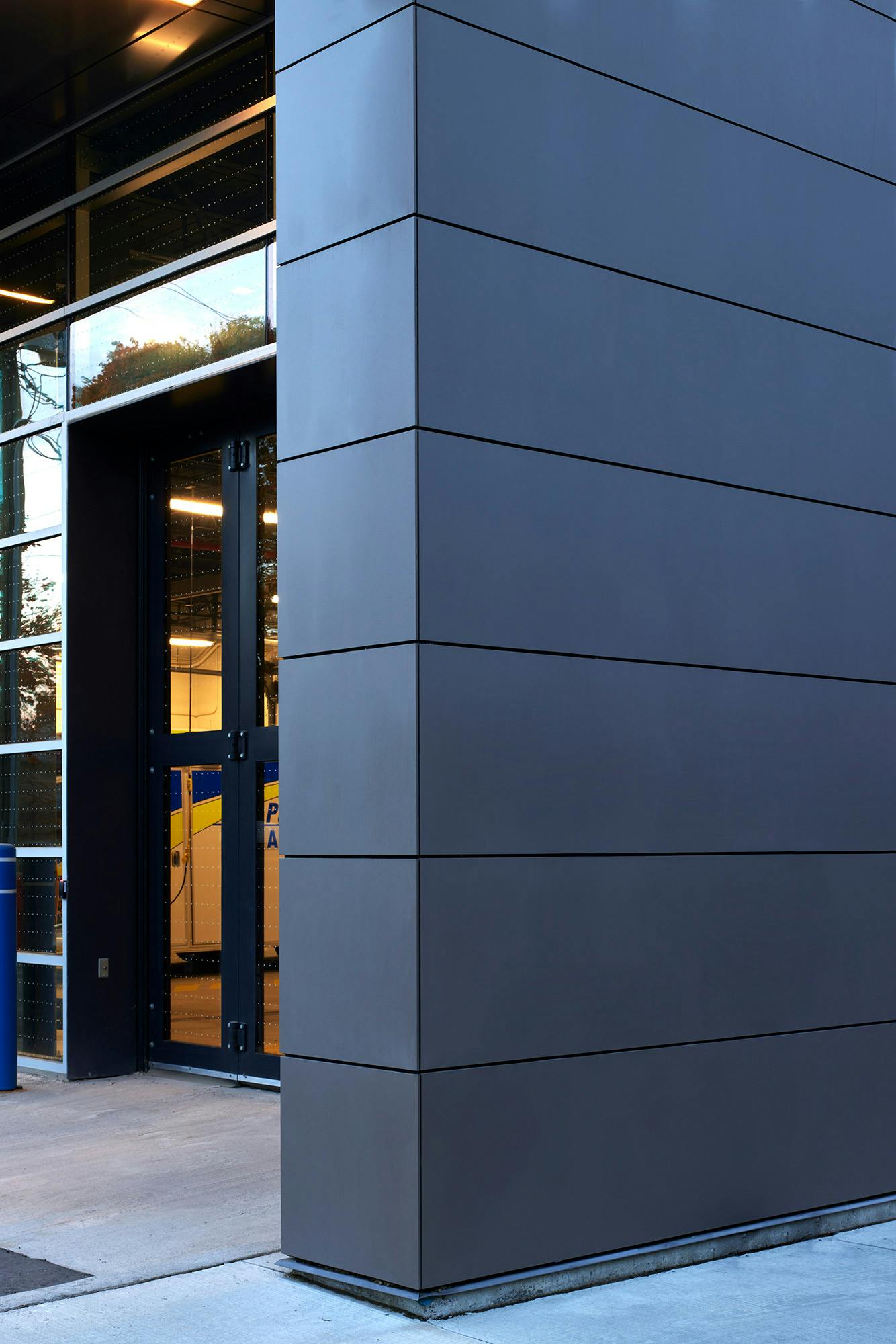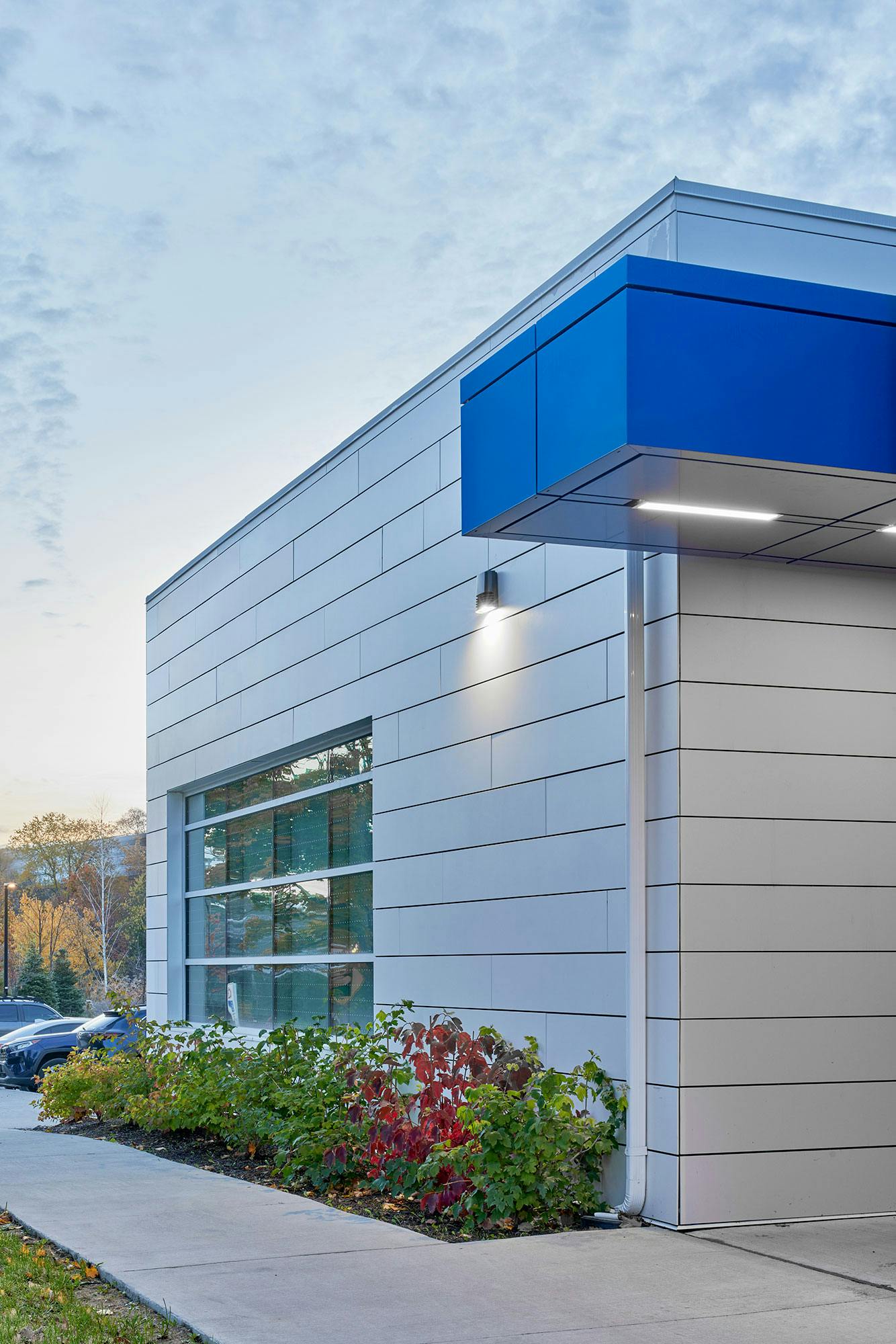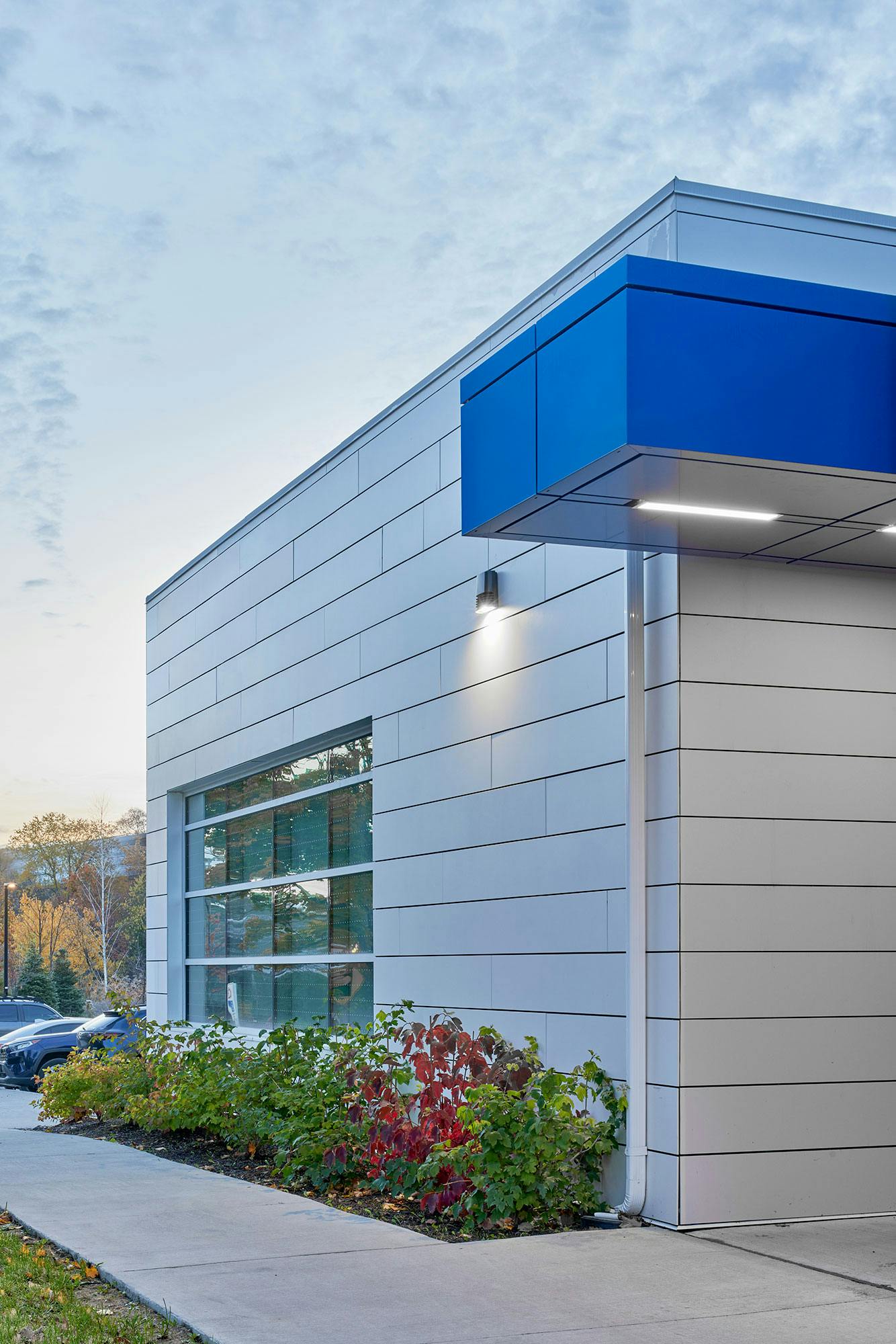 Cosentino's materials used in this project
Explore Similar Case Studies