Top Homes
Dekton endless applications: a striking bespoke dining table by Abacus Tables
Abacus Tables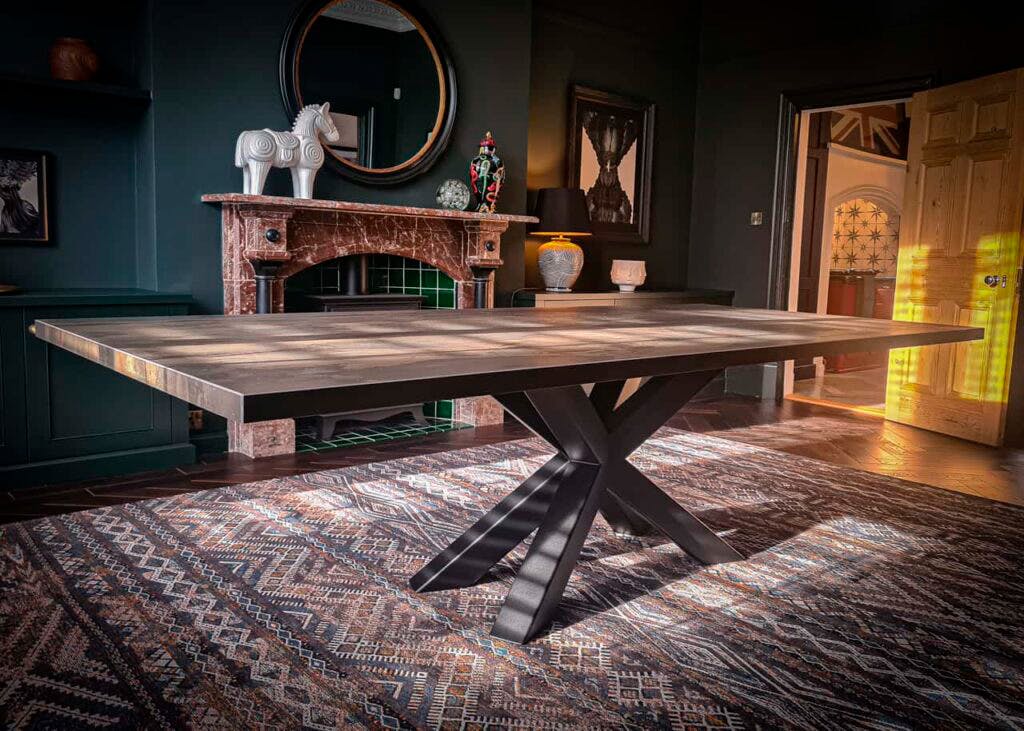 Architecture / Design
Abacus Tables
Abacus Tables combines luxury design with expert craftmanship to create bespoke tables that fit any size and style of house. Designed to be the talking point of any room, each piece is unique and reflects the taste and personality of its owners. Working closely with its customers, Abacus Tables is able to custom-build tables using the best natural and man-made materials to ensure long-lasting beauty and functionality.
Tasked with building a bespoke dining table for a striking Victorian home by the owners, @ourvictorianmoneypit, Abacus Tables specified Dekton as the tabletop due to its practical qualities and stylish aesthetics.
The clients selected the Solaris, a dining table with ultra-solid footing and an impressive presence. With symmetrical legs in the middle, the Solaris is the ideal piece for busy gatherings, as it allows guests to utilise all the space around for seating.
Featuring an elegant and simple design, the table lets the Dekton Radium top in a 2,600 x 1,200 x 750mm size take centre stage, complementing the black finish of the legs and adding depth to the moody dining room scheme.
With a rusty, industrial look combining orange and brown tones, Dekton Radium provides a contemporary element to balance the room's more traditional feel.
Dekton, the unrivalled king of durability
Offering incredible durability, Dekton is highly resistant to scratches, stains and heat; the smooth finish means it is also easy to clean, making it the perfect choice for daily use. Dekton can be cut and shaped into a wide range of sizes and designs to work for a multitude of applications for indoor and outdoor. It also comes with a 25-year warranty, giving customers the confidence that their surface will stand the test of time.
"Dekton is the unrivalled king of durability. Unlike granite or marble, it needs no sealing and simply will not stain. It's extremely hardwearing and more resistant to scratches and wear than any other surface. You can place scorching hot pans directly onto it and it won't even flinch – an incredibly practical and impressive tabletop option that's available in a wide range of striking finishes." - Abacus Tables.
Cosentino's materials used in this project