Case Study
Dekton featured as flooring in the Mercedes-Benz Stadium
Czarnowski Exhibition Service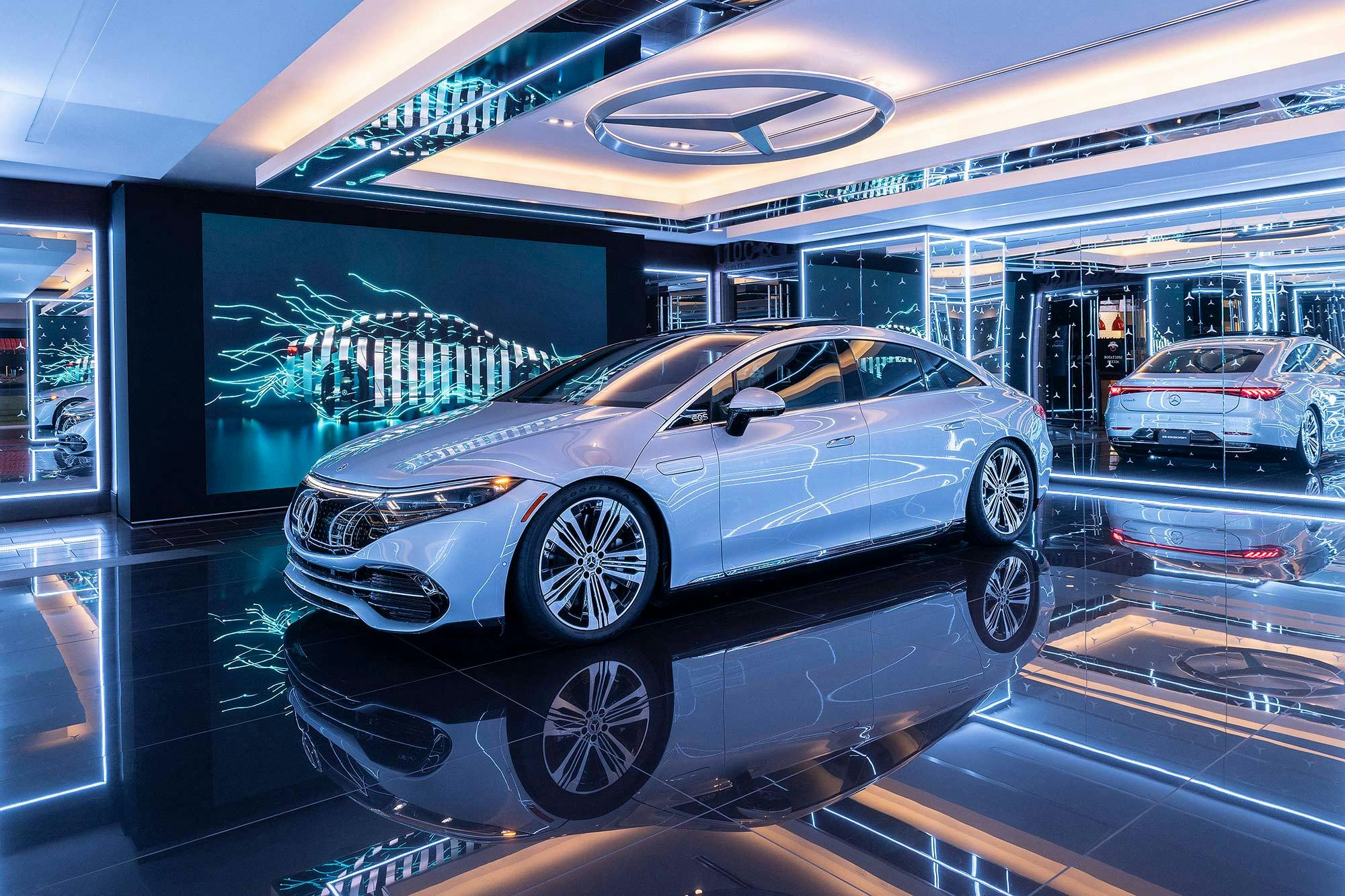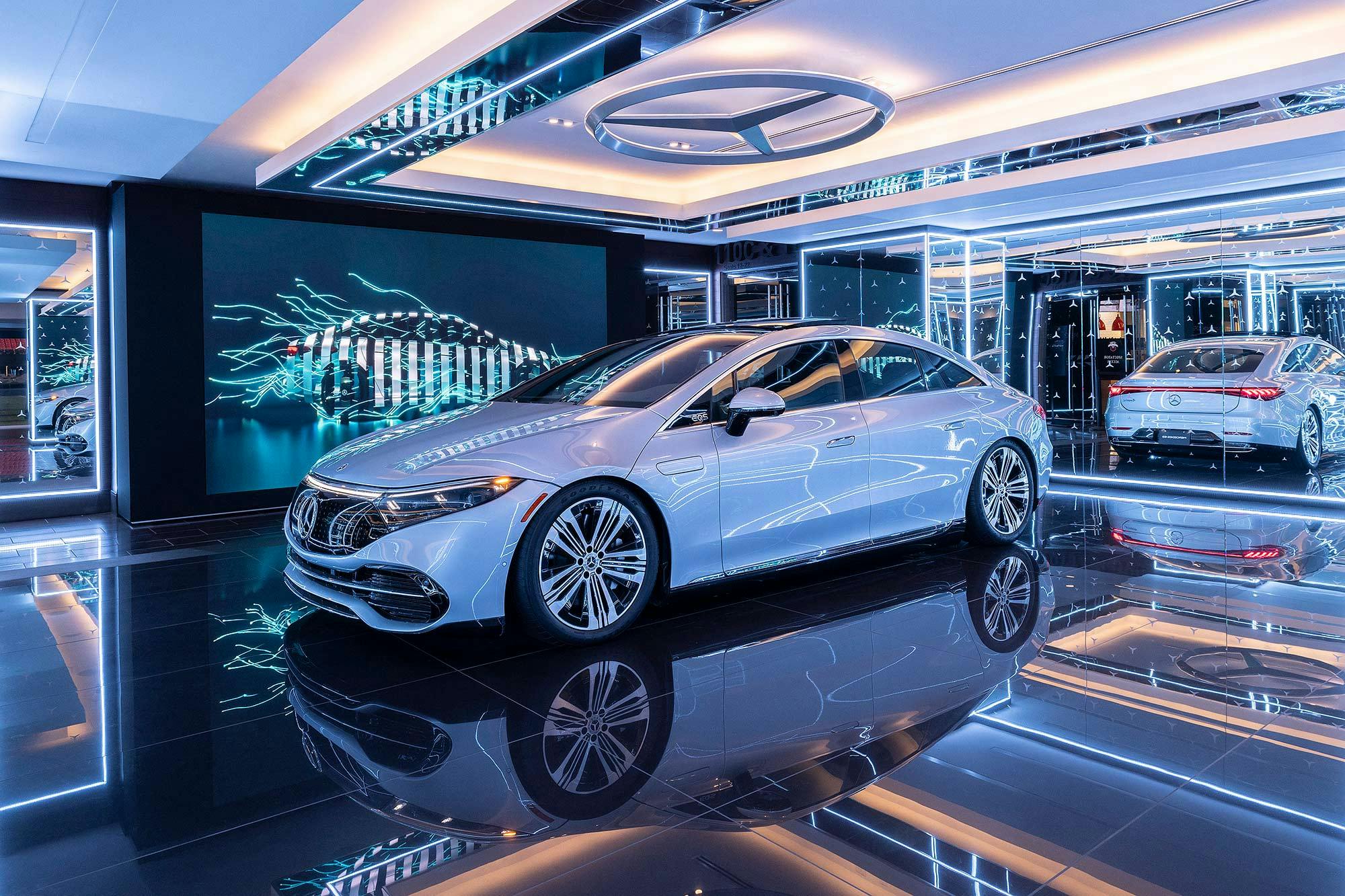 Location
Atlanta, GA (USA)
Interior Designer
Certified Finishes
General Contractor
Czarnowski Exhibition Service
When Czarnowski Exhibition Service was looking for the perfect flooring to use in the Mercedes-Benz Stadium display, they knew exactly who to call. They were familiar with Dekton as they used it for another car manufacturer exhibit that needed to be broken down and moved from state to state.
Dekton was specified for the Mercedes-Benz display due to its durability and ability to withstand the weight and pressure of automobiles. To create a cohesive look they chose Dekton Domoos (matte) and Spectra (polished), the same jet black color in two finishes to deal with the constant reflection of natural light the space is exposed to. Dekton Domoos and Dekton Spectra are the perfect shade of black, giving the space a sleek and elegant look that allows the luxury vehicles to take center stage.
No limitations when cleaning the display
The stadium is incredibly transited and requires constant cleaning and maintenance to keep it looking pristine. With Dekton, there are no special requirements, maintenance, or limitations when cleaning the display - they can clean as often and with whatever products they want with the peace of mind that Dekton will stay looking like new.
When it comes to commercial flooring, all surfaces are not created equal. We are proud to work with incredible partners who trust Dekton for their projects.
Cosentino's materials used in this project