Top Homes
Dekton is part of a lovely outdoor kitchen in Norway thanks to its exceptional durability and resistance
Hanne Holsted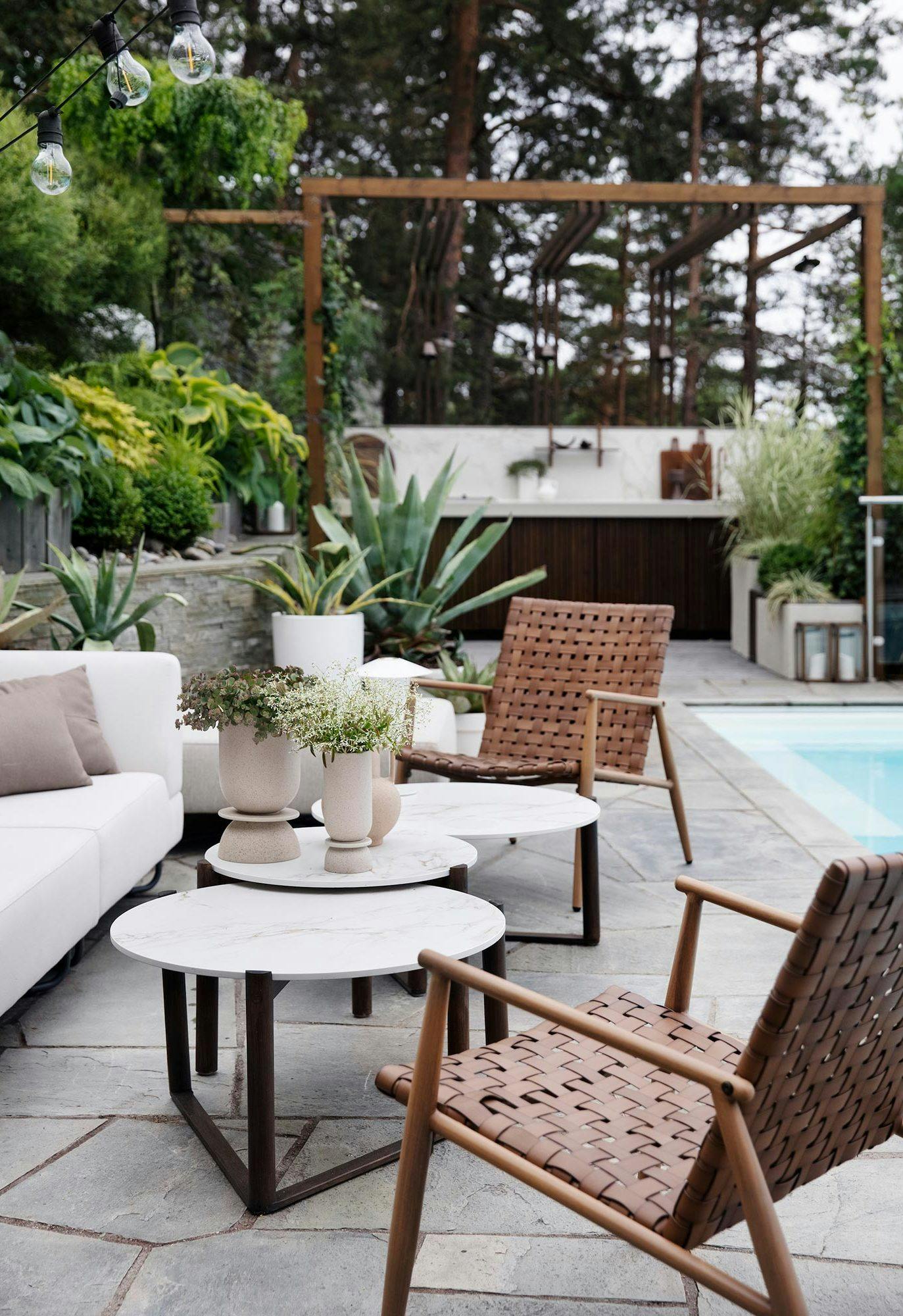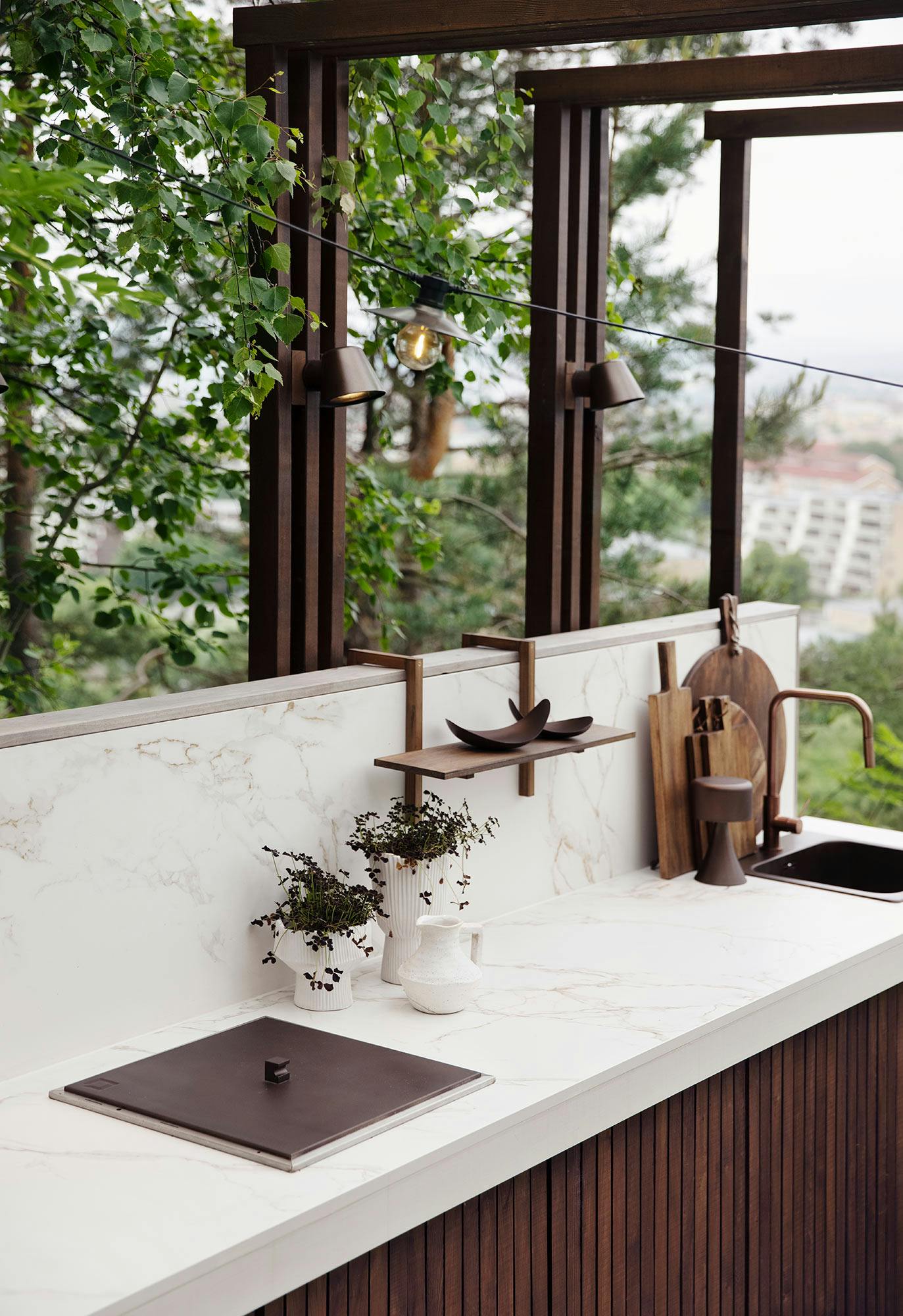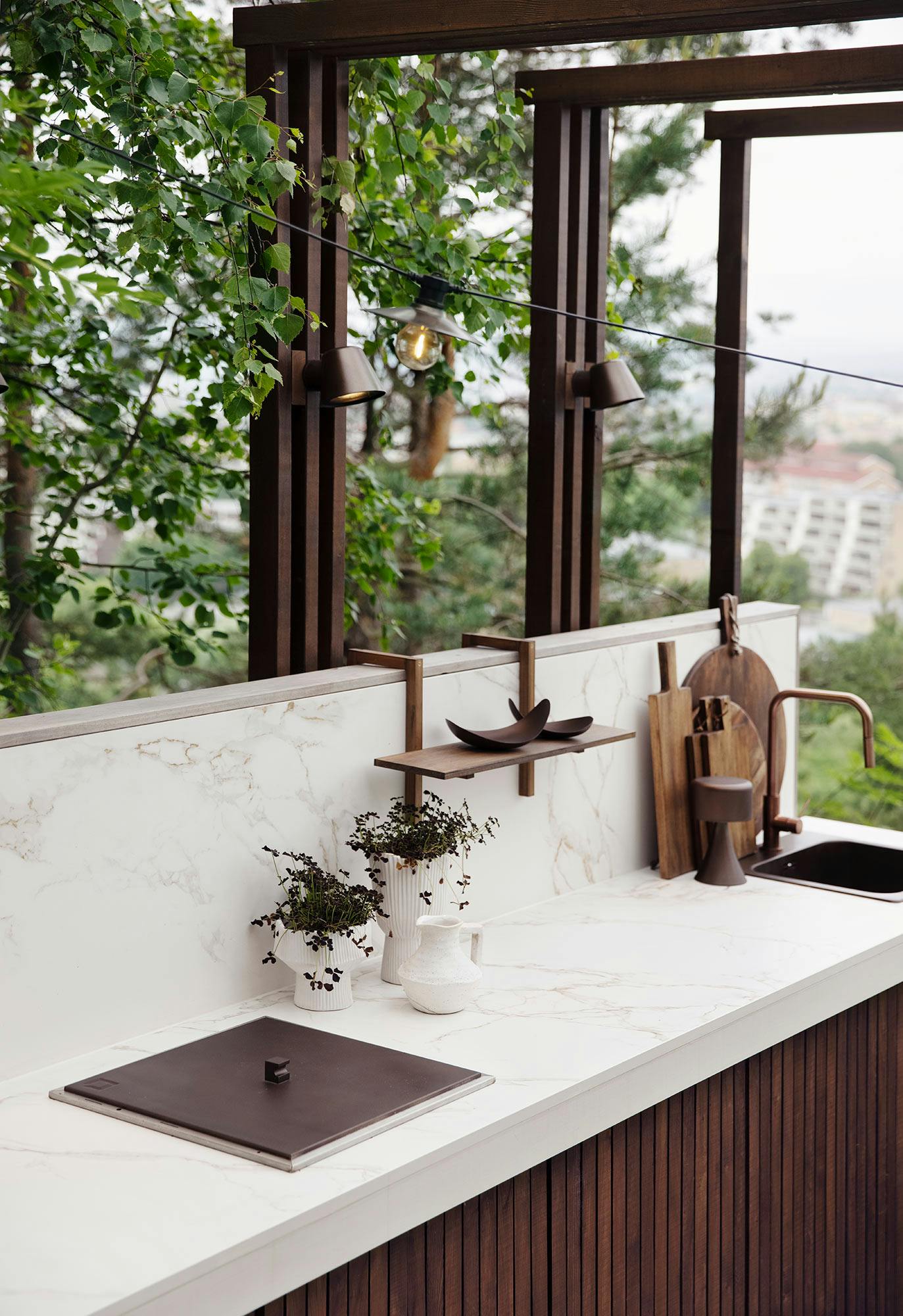 Application
Countertops and tables
Architecture/Design
Hanne Holsted
Atop a steep hill with stunning views of the entire city of Oslo, lies a hidden gem that has attracted the attention of interior designers and trade magazines alike. This is the garden house of Hanne Holsted, an instagrammer specialising in decoration, and her husband Rune. The couple recently decided to add an outdoor kitchen to their little outdoor oasis, including a cabana and a swimming pool, so fantastic that it has won the Gullfjæren award for the best outdoor space in Norway 2022.
'I like to be careful about the materials I choose,' explains Hanne. And she continues: 'It is much more sustainable to go for a quality product that will keep the outdoor kitchen for years to come without damage than to choose something that will have to be replaced in a short time.'
The design lover therefore opted for Dekton, an ultra-compact and durable surface, installed in her home by Allstein AS. One of the main reasons for her choice is that it can easily withstand the high temperature changes in the area. This means that neither freezing in winter nor direct sunlight in summer can damage the surface, which remains unaffected and does not fade.
Gold tones and matt finish by Dekton Entzo
'I wanted gold tones to match the wood that we have used in various places in the courtyard,' recalls Hanne, who finally decided on Dekton Entzo for the worktop and the front of the outdoor kitchen.
'My favourite was another colour in a high gloss finish, but in the end I received very good advice on choosing a matt finish for our outdoor space. We are very happy with this choice: the material does not reflect, and it looks just as nice all the time. The golden veining suits the wood perfectly, and it has just the right amount of detail to make it look good without being too overwhelming,' ponders Hanne.
Dekton: low maintenance, high performance and carbon neutrality throughout its life cycle
A grill with lid is integrated into the worktop of this gorgeous space, so it was essential to have a surface that could withstand the high temperatures of the appliance and allow hot pots and pans to be placed directly on the bar. Dekton ensures that this can be done without altering its appearance in any way.
'As well as being weather-resistant and aesthetically pleasing, the surfaces must also be easy to use. Dekton does not scratch with kitchen utensils and is easy to clean. I just wipe it with a damp cloth to keep it clean. The fact that the worktops remain in good condition for their entire service life without having to be replaced or polished is absolutely fantastic,' says Hanne.
In addition to this, Hanne also welcomed the fact that Dekton is a carbon neutral product throughout its life cycle. 'I really appreciate that Cosentino is so conscious and ambitious in terms of sustainability. It means a lot to me to know that I have also made a good choice for the environment,' concludes the owner of this unique kitchen.
Cosentino's materials used in this project
Explore Similar Case Studies