Case Study
Dekton Keranium brings a modern and luxurious look to the façade of this exclusive development in Nerja
AG Arquitectos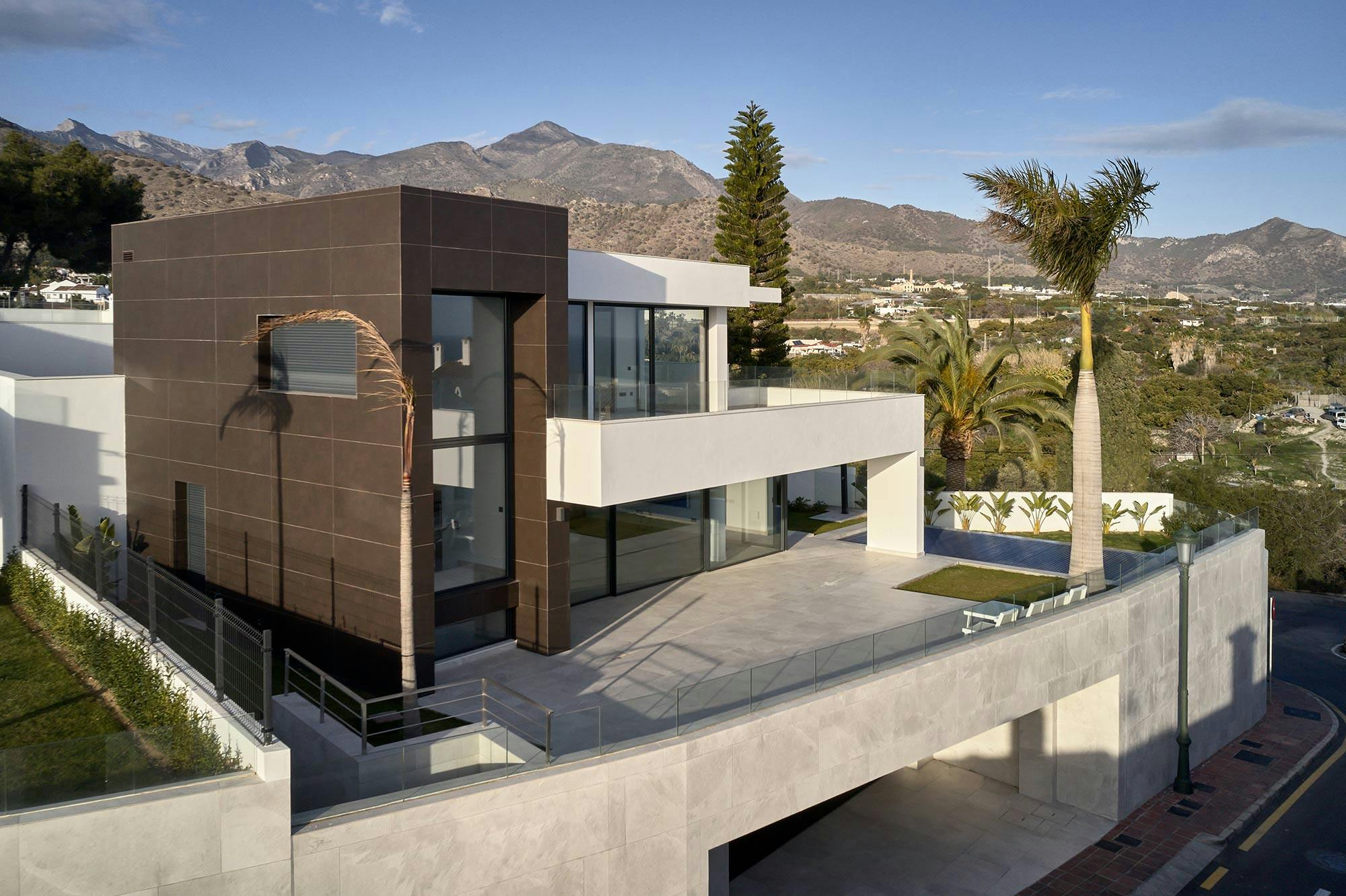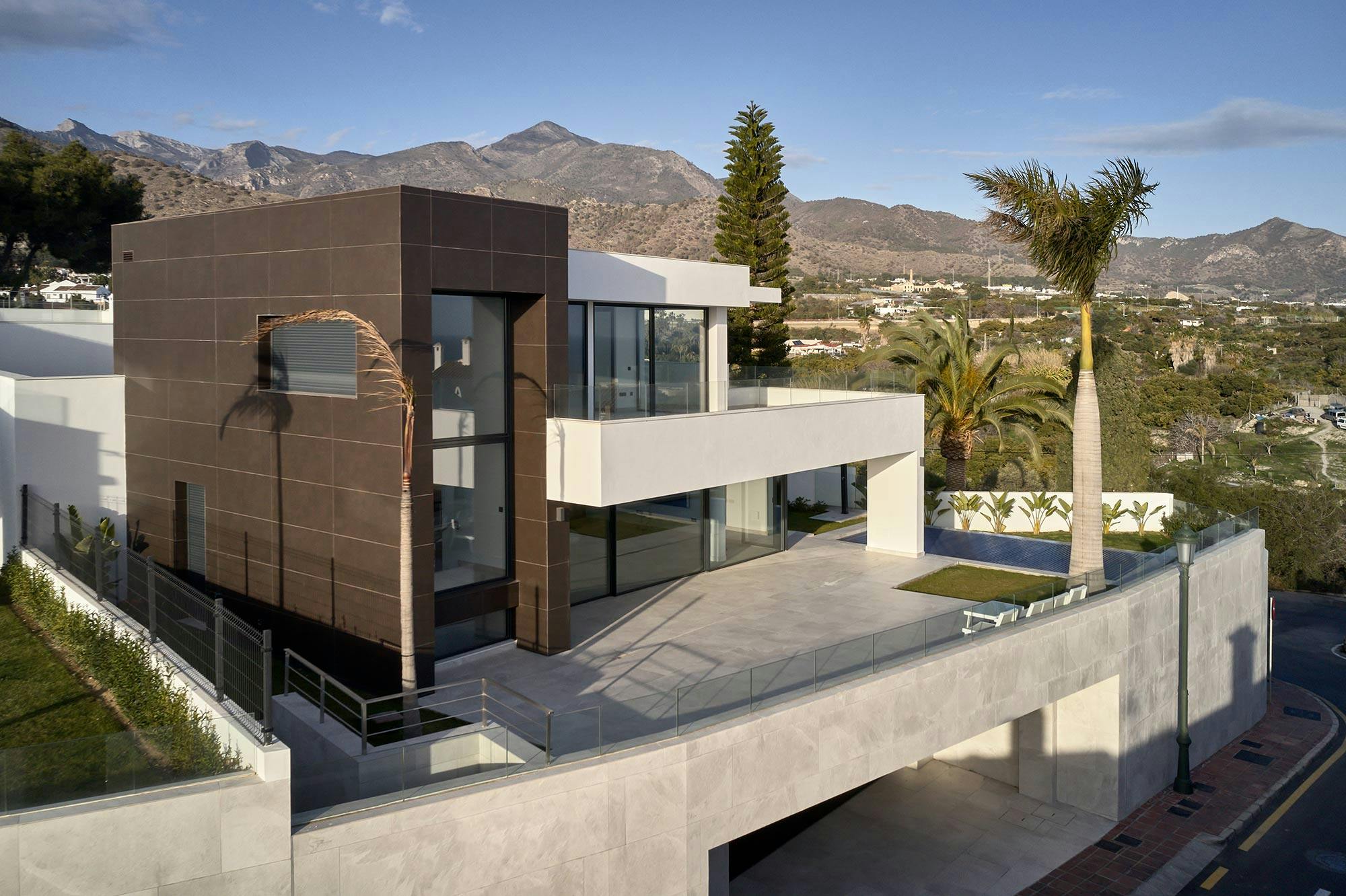 Architecture / Design
AG Arquitectos
With a clean and contemporary look, the homes at Nerja Sea Gardens are spread over three levels facing the sea. This small luxury development in the resort town of Nerja in Málaga features spectacular open plan living areas with floor to ceiling windows on the front elevations offering stunning Mediterranean views, private gardens and beautiful swimming pools.
'Its modern and attractive design, together with its southern exposure, gives it uniqueness and elegance in one of the most sought-after areas of Nerja,' explain the developers. All properties offer three bedrooms with en-suite bathrooms, but the layouts have been specifically designed to give the owner the freedom to change the interior design as they wish. In this way, the owner can easily choose from a large two-bedroom home with a spacious central living area to a home with more communal areas and a single large master bedroom.
Superior qualities to deliver the best
The qualities of Nerja Sea Gardens are excellent, as its developers are proud to use top brand products such as windows and sliding doors by Cortizo, bathroom fittings from a collection designed by Philippe Starck in collaboration with Duravit, taps by Hansgrohe and surfaces by Cosentino. From the latter brand, a total of 1,500 square metres of 8 mm Dekton Keranium slabs were used for both the façade and kitchen worktops in the first development of 12 homes, which quickly sold out.
'Its design seemed to me to be far superior to other equivalent materials in terms of quality and price, and it allowed me to differentiate the development with a more original appearance,' explains AG Arquitectos, the firm in charge of the project. 'We rejected large-format porcelain tiles with a Corten steel finish because their look was not "modern",' add the professionals.
The 'beauty of the material', its 'innovative design' and the fact that it requires virtually no maintenance were the main reasons for choosing Dekton, a comprehensive, customised and sustainable technical solution, perfect for creating façades that withstand the most demanding conditions.
Easier to build thanks to Cosentino's comprehensive technical advice and support
'The final appearance is homogeneous and unique; it offers a finish that is very suitable for high quality buildings,' adds the firm. AG Architects also appreciated the texture of Dekton Keranium, which has a dark matt finish that is both solid and satin, providing the perfect counterpoint to the pure white of the rest of the structure.
'Using Dekton has been a great experience, thanks to the personal attention and professionalism of Cosentino's staff. We had access to technical advice at all times, including on-site explanations of how to use and install the material. In general, they helped us with details and very appropriate technical solutions and also coordinated both the transport from the factory and installation of the material on site with the main contractor,' summarises the studio.
Cosentino's materials used in this project