Top Homes
Dekton Laos and Eter, the perfect colours for a luxurious designer villa in dark tones
Surface R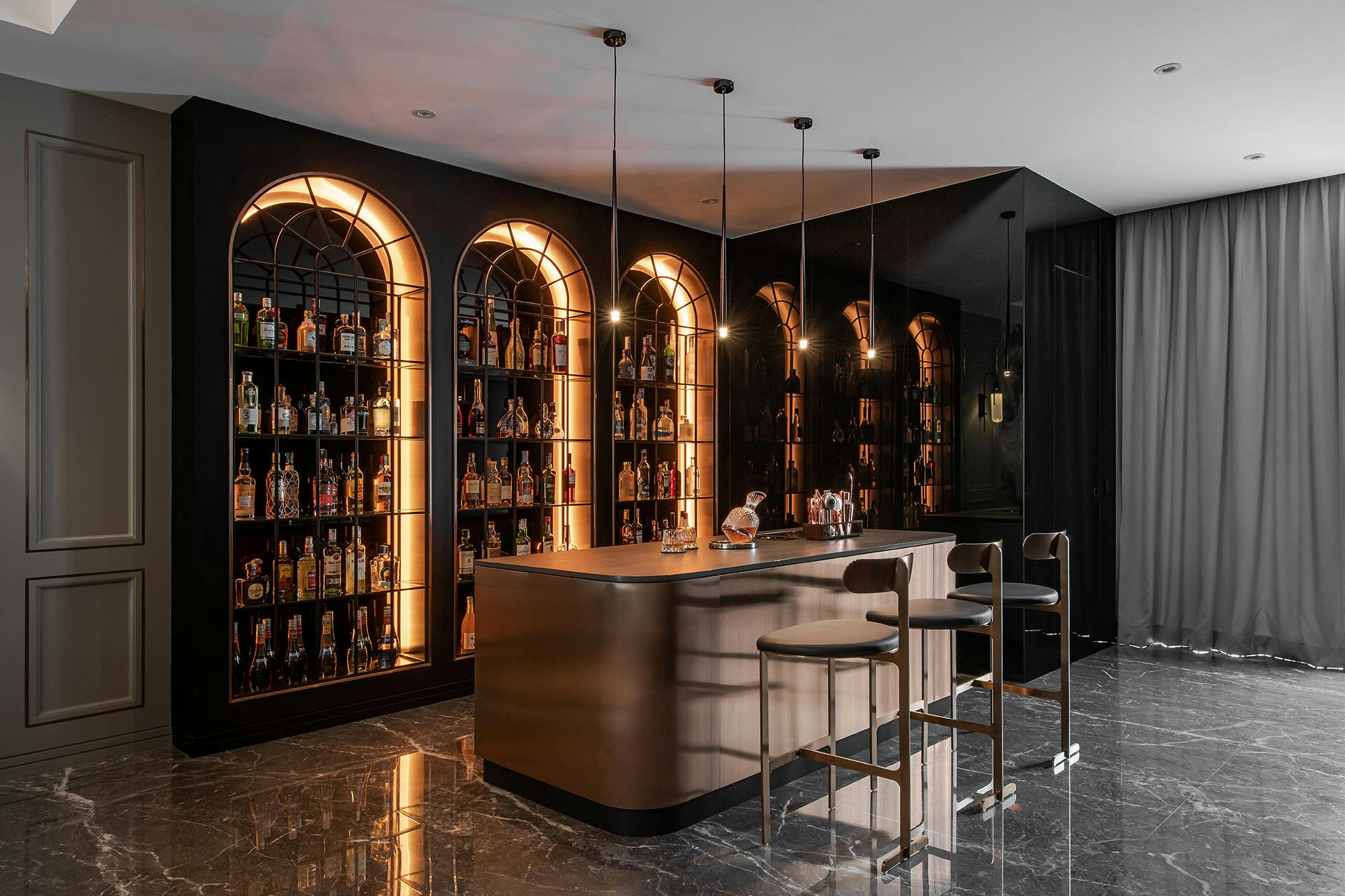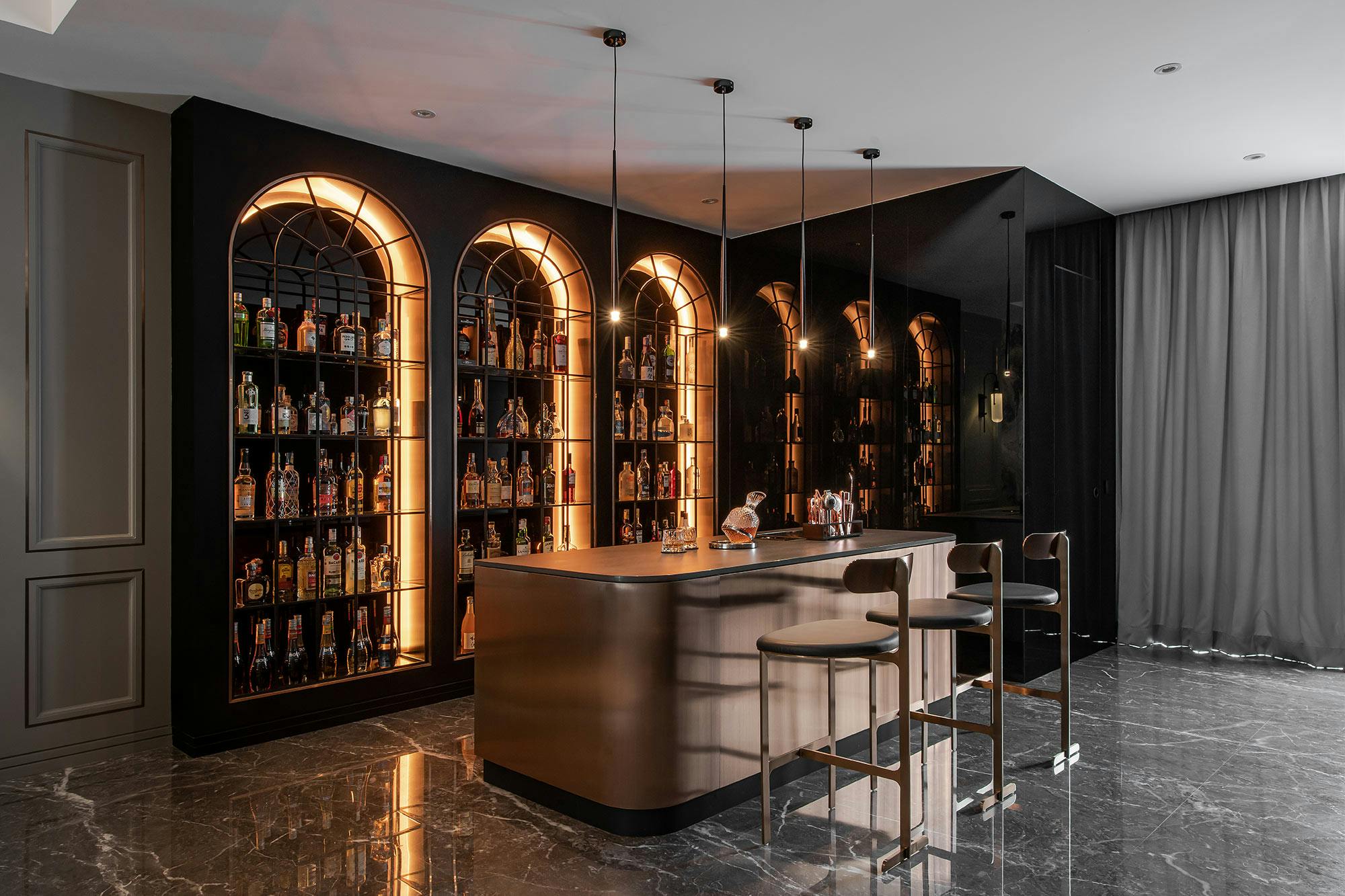 Application
Worktop and wall cladding
Architecture/Design
Surface R
Bold, daring and opulent. That is The Noir, a renovation project by award-winning interior design studio Surface R at Duta Villa, one of Malaysia's most luxurious developments. This spacious 3-bedroom dwelling with high-end extras such as a wine cellar, bar and cinema room, features top class materials and fittings.
"Timelessness and proportion are the key to success. At Surface R we believe that having a true passion for creating great designs is the only way to satisfy our customers", the studio says.
For this reason, the studio chose Cosentino materials for different applications, from the bar top in the sophisticated bar – next to the main lounge – to the worktop, island and front of The Noir's kitchen.
Dekton Eter and Dekton Laos: strength and sophistication
With its dark granite structure in black and grey tones, Dekton Eter was the colour chosen for the bar. Eter features a background of gentle contrasts, yet it has a strong contemporary character that makes it ideal for groundbreaking spaces such as this one.
On the other hand, Dekton Laos was the material of choice for the kitchen. This ultra-compact surface also sports a dark colour, but in this case it is a 'weathered' tone that reflects the personality of industrial design, reinterpreting it and showing its most innovative and modern side. Its grey veining and warm tones add to its appeal, and together with its soft matt finish make it the ideal choice for contemporary spaces such as The Noir.
"Today, Dekton is our favourite worktop material thanks to its design and, more importantly, the durability that this Cosentino product offers. Finding a surface that is both hard-wearing and beautiful is not easy, but Dekton fulfils our desire for a durable worktop with the added value of being sustainable and heat resistant. We can't wait to use it in other projects", the studio says.
25 years of unspoilt surfaces
Indeed, the innovative ultra-compact Dekton surface easily withstands abrasion, scratches, impacts, liquids, stains… even fire! In addition, this carbon neutral material throughout its life cycle also meets the studio's main requirement: to achieve an interior design that stands the test of time, ageing with dignity.
"Dekton's versatility and high performance are just what we look for when working on any project. Not only do Dekton Eter and Dekton Laos look perfect, but we know they will be timeless designs".
In this regard, Cosentino's 25-year warranty was an asset for the designers. "It makes it easy for us to use it in any project", the studio concludes.
Cosentino's materials used in this project
Explore Similar Case Studies