Top Homes
Dekton Natura, the bright colour chosen for a kitchen designed to take Instagram by storm
Atwood Kitchen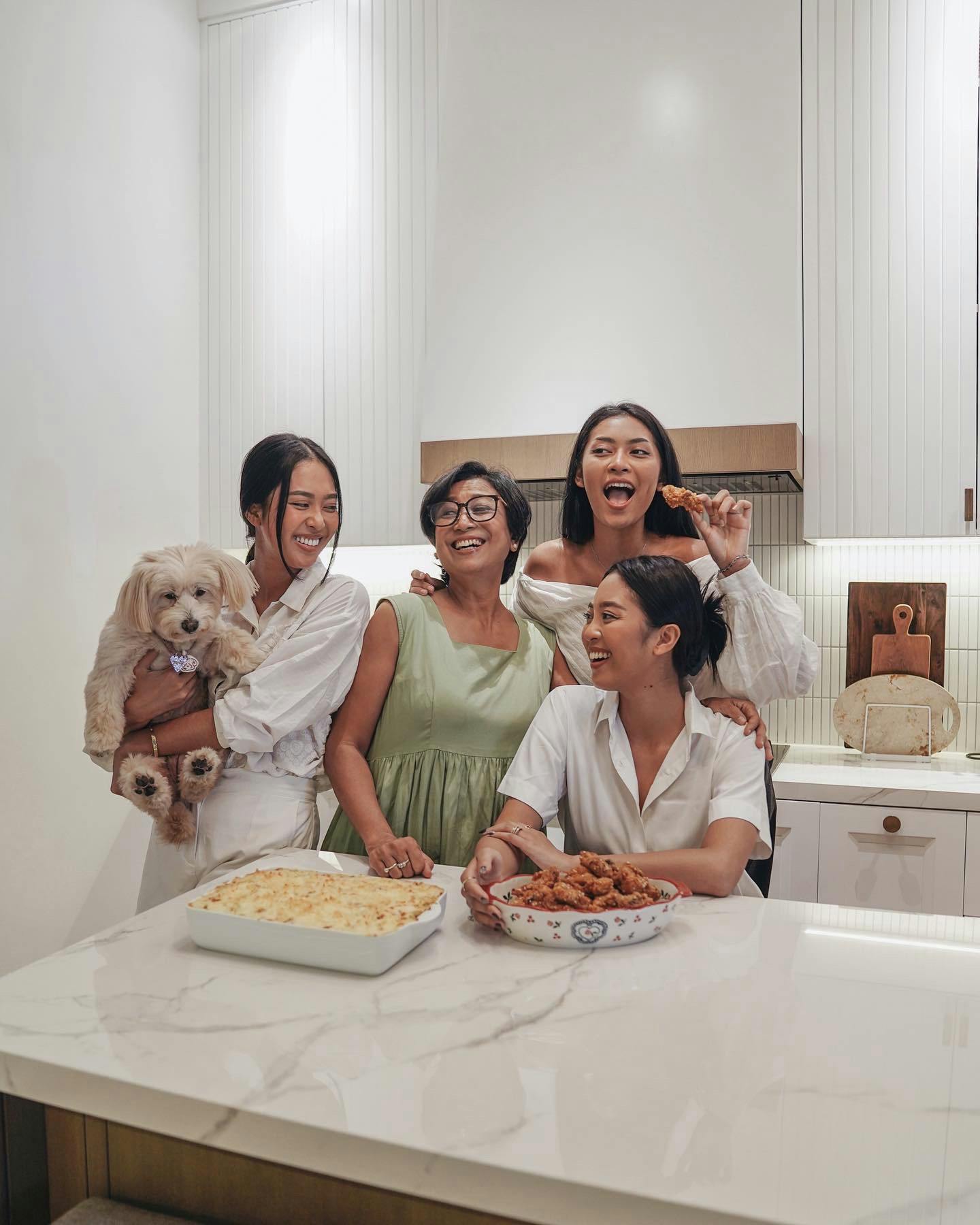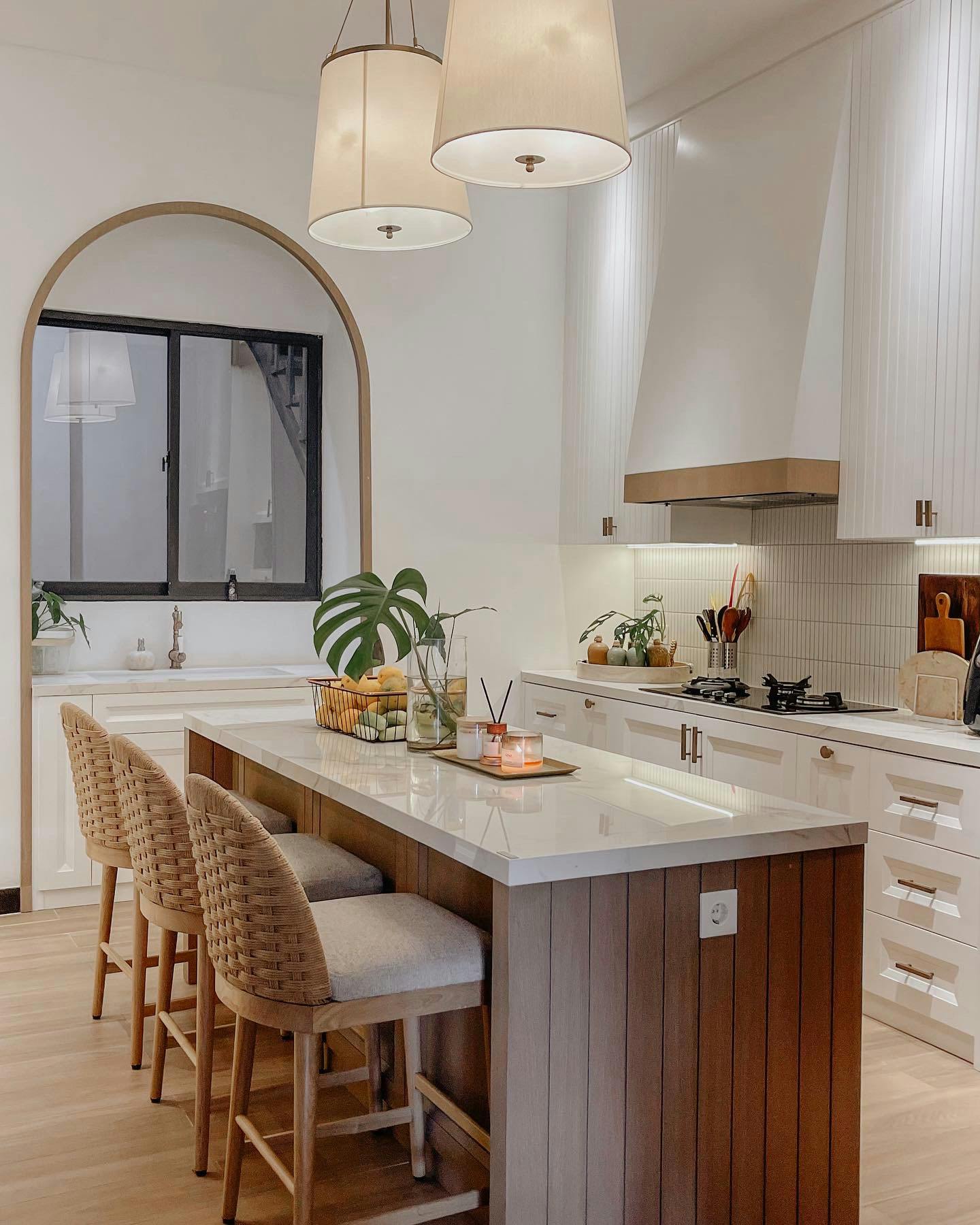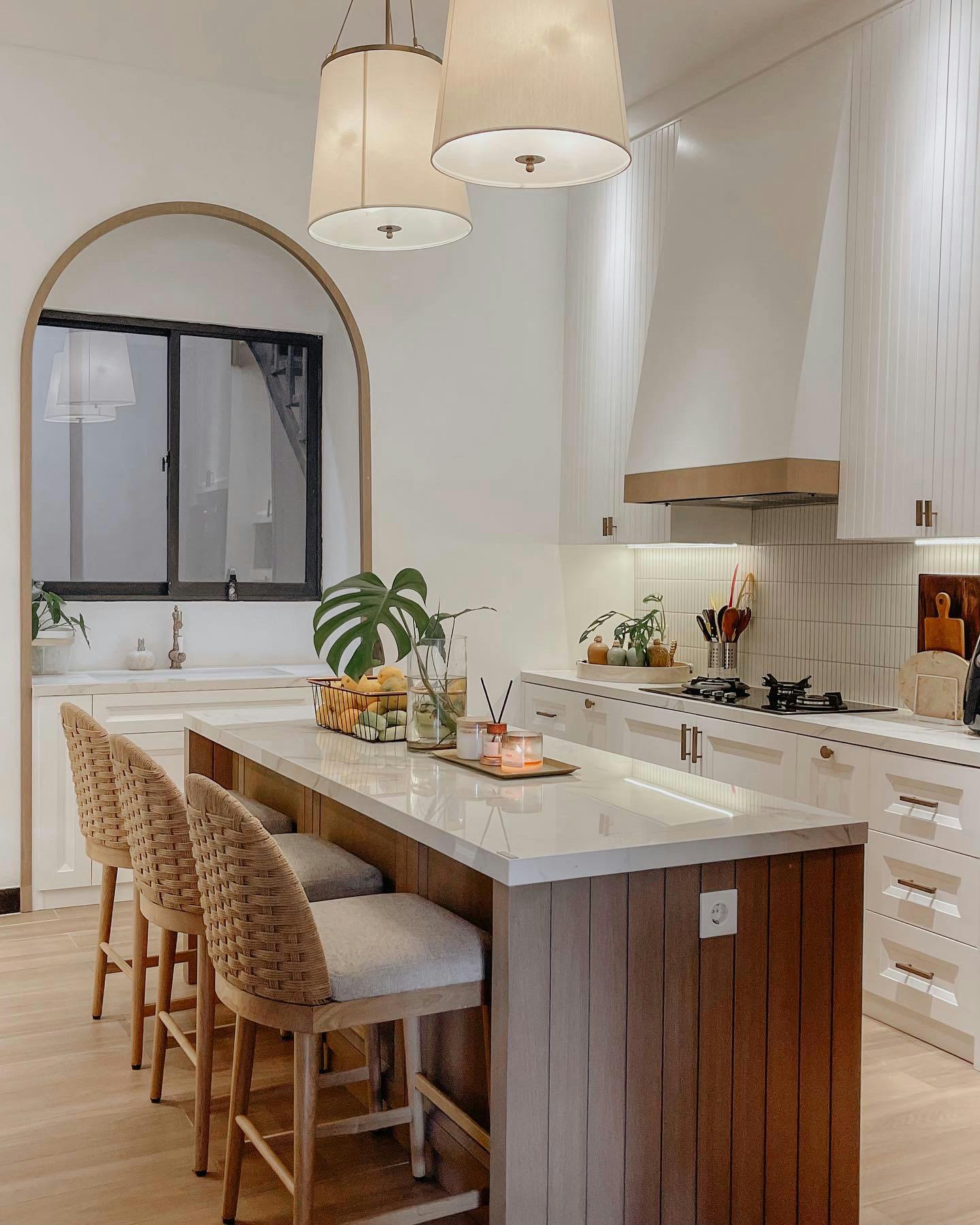 Location
Jakarta (Indonesia)
Application
Worktop and island
Architecture/Design
Dannis Eka and Davin Dwi, Atwood Kitchen
White furniture with wood and gold details, wicker stools, open shelves and, above all, a spectacular island with a Dekton Natura worktop that also serves as a hub for family gatherings. These are the keys to this Instagram-worthy kitchen designed by the Jakarta-based Atwood Kitchen for the Rahajengs, a very popular family in Indonesia.
Its members are Elizabeth Rahajeng and her twin sister, Maria, the first Indonesian hosts of E! News Asia, a TV show about reality shows and celebrities. Both are among the most prominent Internet personalities in the country, with a large number of followers on social networks (more than 350,000 on Instagram alone between the two of them). Their success is matched by that of their younger sister, Agnes A. Rahajeng, who, like her older sisters, is also a model and content creator.
In addition, the whole family has a joint Instagram account, where they have shown the new kitchen that the daughters have gifted their parents. To celebrate it, the sisters have posted a video of the renovation on their YouTube channel, in which you can see their mother's surprise and excitement when she saw the result.
Dekton, the perfect choice for a durable and very attractive kitchen
"The main challenge we faced was designing a rather small kitchen space and making it functional", the studio says. "We had to make sure that the design and orientation of the space were optimally planned for the specific needs of the family, without compromising on beauty. We focused on creating a full kitchen concept for our customer, who loves to bake at home", the studio further says.
To achieve this, it was necessary to have a space that was multifunctional and attractive, as the Rahajengs' home also serves as a set for their creations. The Dekton worktop was key in this regard. "We chose Dekton for its durability and high performance, as well as for its wide range of colours and textures available, which allow us to be very flexible in our creative process and adapt to any style we want to convey", they say.
Dekton Natura for a marbled look with a crystalline shine
The colour chosen for this project was Natura, an elegant shade that replicates the quintessential style of marble with a soft grey veining that enhances its classic white background. In addition, the island features a very attractive glassy reflection, achieved thanks to a unique nanotechnology-based treatment and mechanical polishing, which results in a glass-like gloss.
"The overall manufacturing quality of the product is exceptional; it is a surface that resists heat, stains and scratches very well, giving our customer peace of mind while working in the kitchen", the studio says. And they further say: "We have loved working with Cosentino materials! Their distinctive colours and textures helped us to customise the project according to our customer's wishes, while the large format slabs allowed us to create visual continuity. In addition, its high performance material offers an elevated experience that will last for years to come."
Cosentino's materials used in this project
Explore Similar Case Studies