Top Homes
Dekton proves to be the easiest way to bring a luxurious look to any home
SQR Interior Architecture Sdn Bhd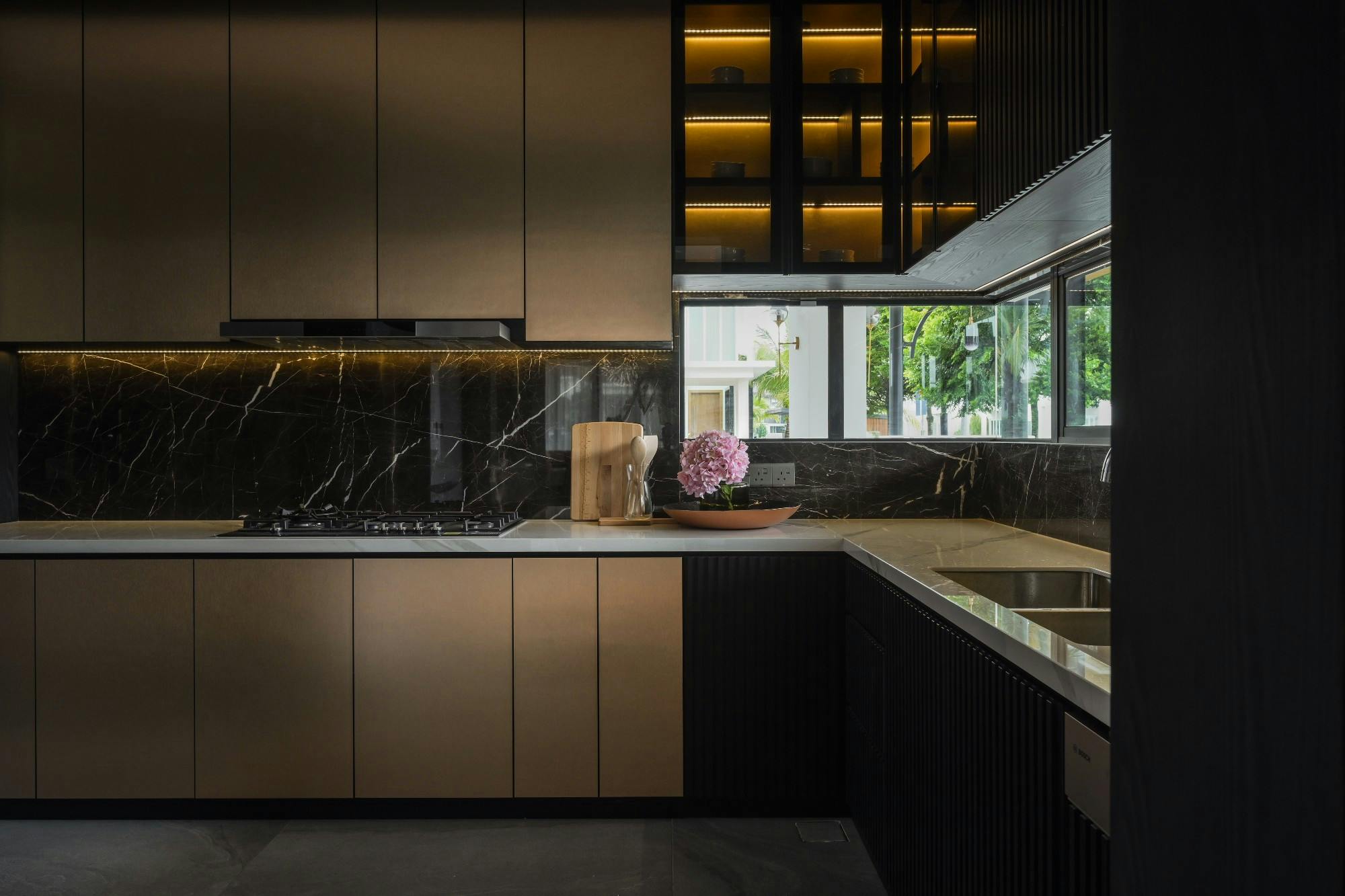 Location
Johor Bahru (Malaysia)
Color
Laurent | Olimpo |  Trilium
Thickness
4 mm | 12 mm | 20 mm
Architecture / Design
SQR Interior Architecture Sdn Bhd
Application
Worktops, wall cladding
Located on the banks of the Sungai Lunchu River, in the booming region of Johor Bahru, is the Eden of Malaysian residential opulence. This is Senibong Cove, a development of 5,000 high-end dwellings spread over 84 hectares of calm and tranquillity. Besides, it is just a stone's throw from shopping centres, golf courses, international resorts and restaurants, and even boasts a marina integrated into its own community facilities.
In this unique and growing area, a family wanted to customise and upgrade their newly acquired three-storey villa of almost 2,000 square metres, with views of both the coast and a lush garden. To achieve this, the award-winning professionals at SQR Interior Architecture teamed up with Cosentino to provide the home with top quality finishes that would give it the extra luxurious look they were looking for.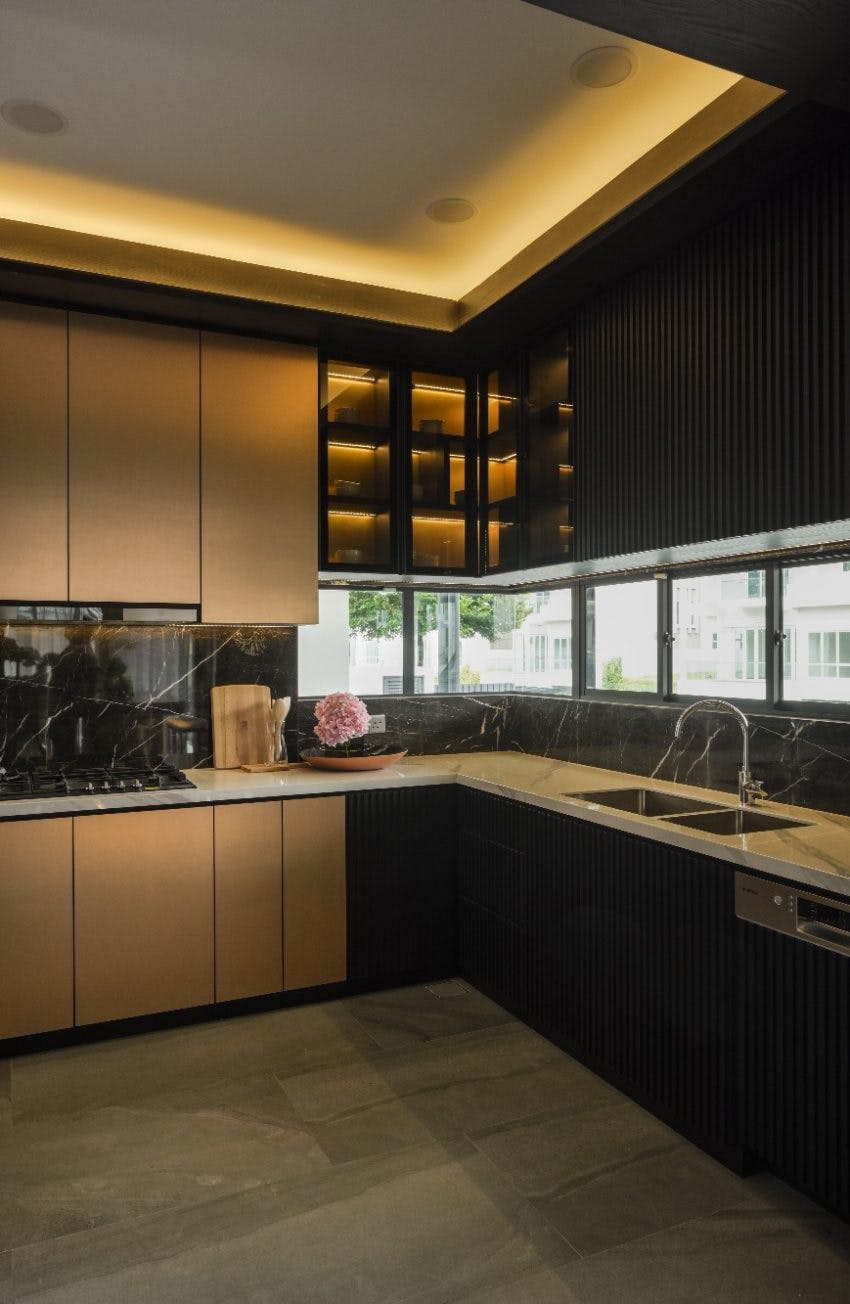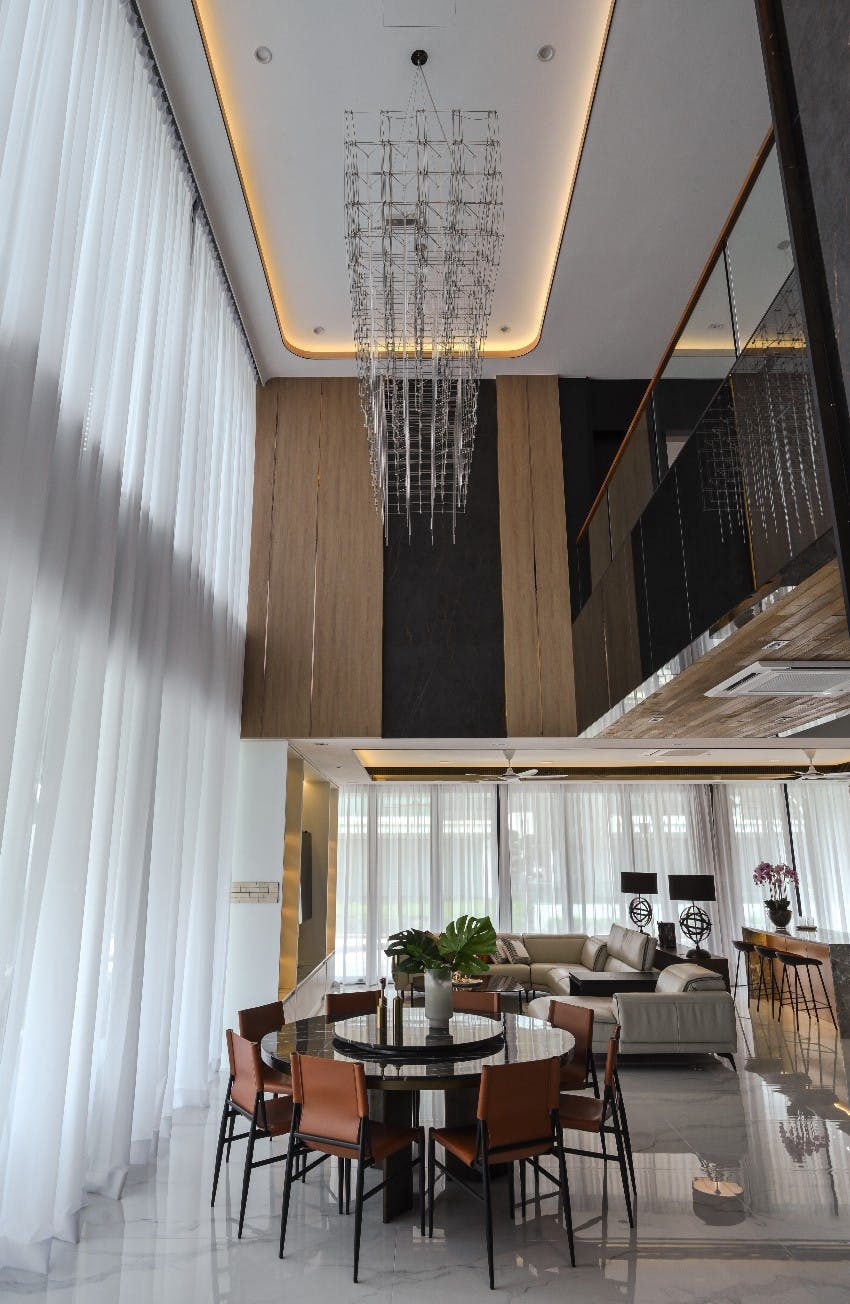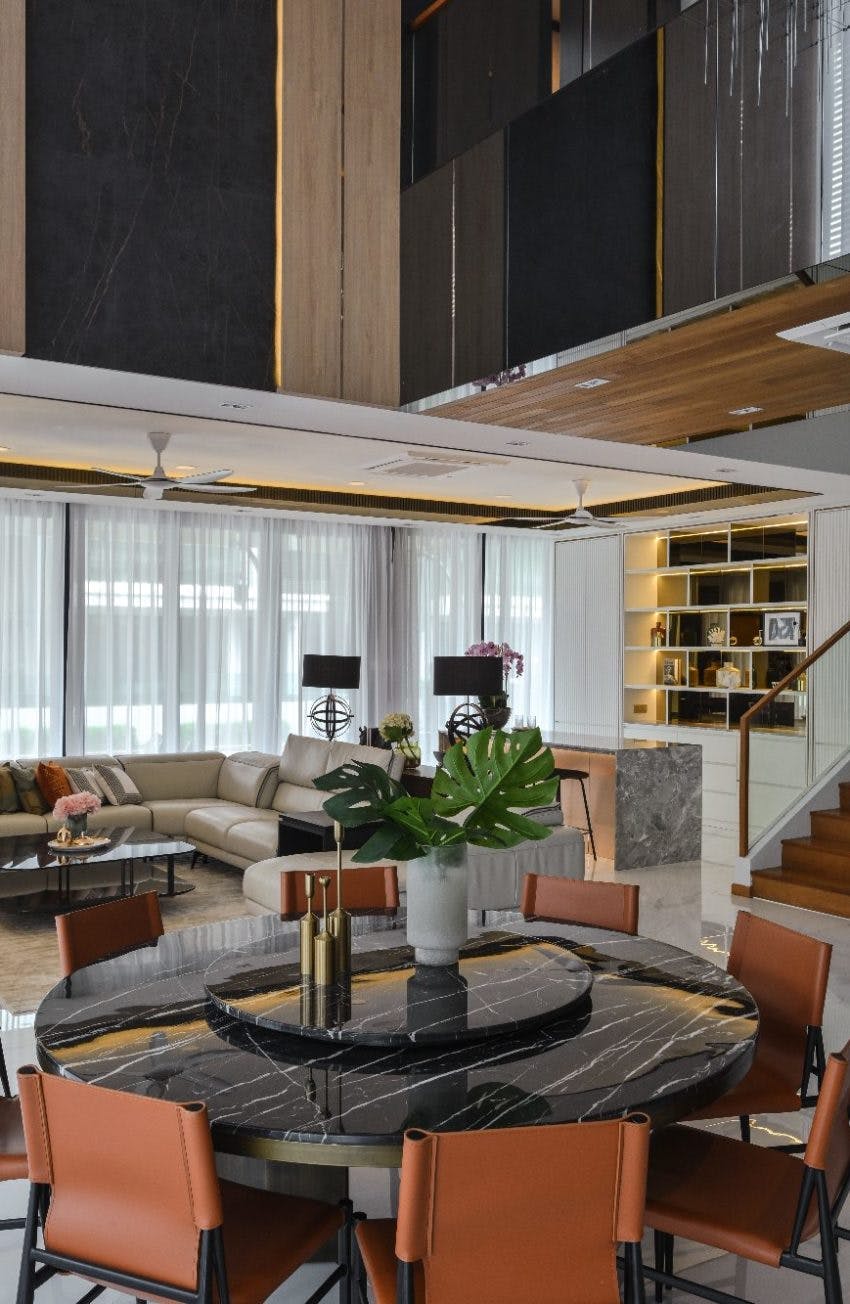 Dekton: all the beauty of natural stone... but much easier to handle
Selecting the right materials for an outdoor design is key to connecting the new design of the rest of the home and guarantee a nice flow between the spaces. The existing interior kitchen had a bit more depth with deeper colours on the kitchen island, so a calming tone needed to be selected to connect the two spaces in harmony.
That is why they decided to use Dekton, an innovative ultra-compact surface with virtually unlimited patterns inspired by nature and revolutionary performance in both indoor and outdoor spaces. 
'We chose Dekton for its stylish veining and patterns, in various thicknesses and with a proven quality you can trust. It was the solution to our handling and installation difficulties, as it is manufactured with state-of-the-art technology, which avoids the usual problems associated with the use of natural stone,' the SQR experts continue.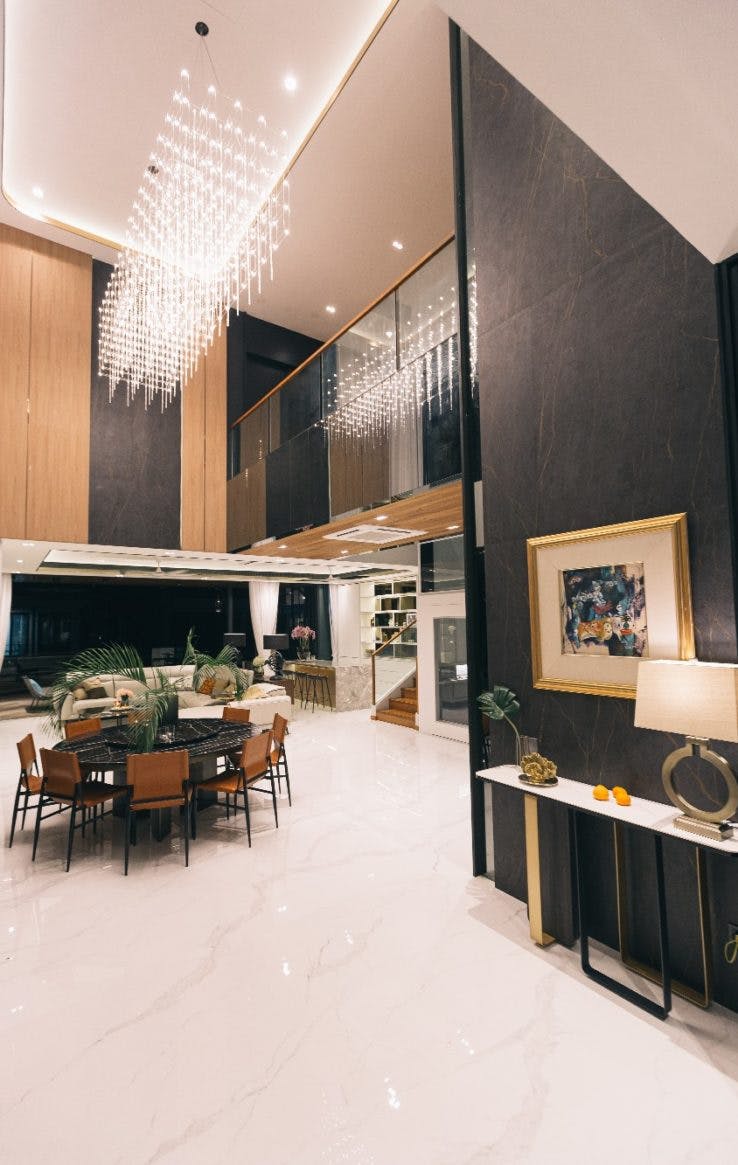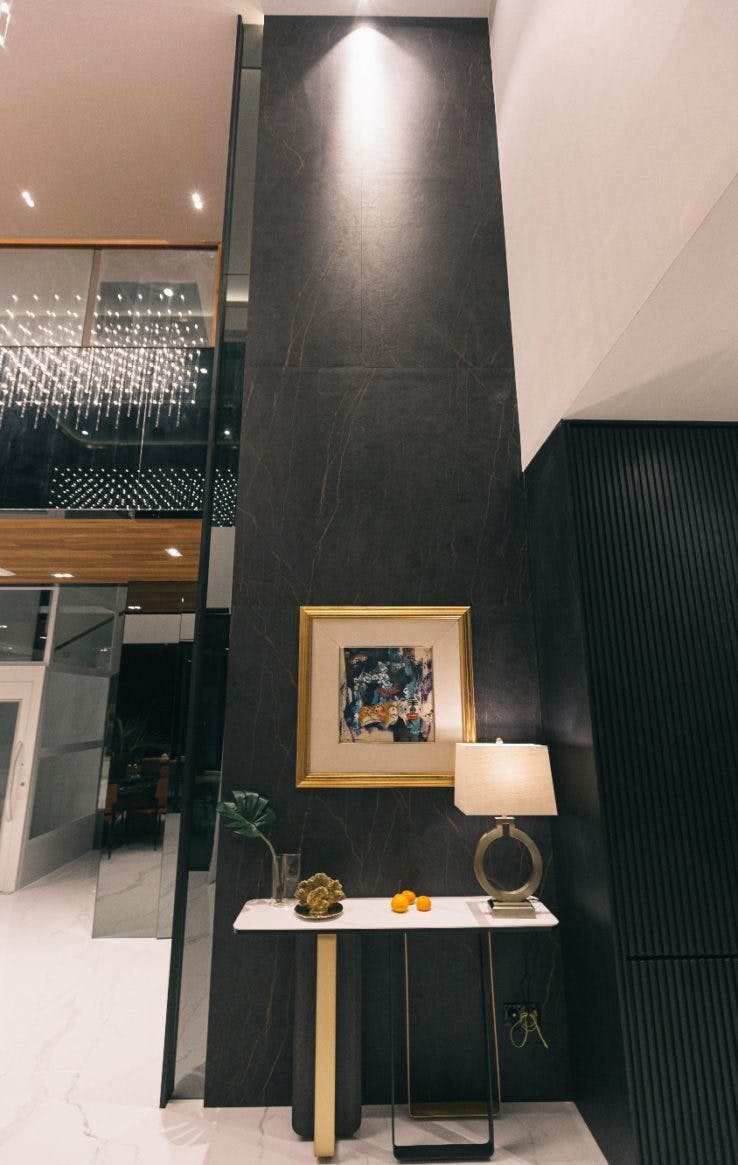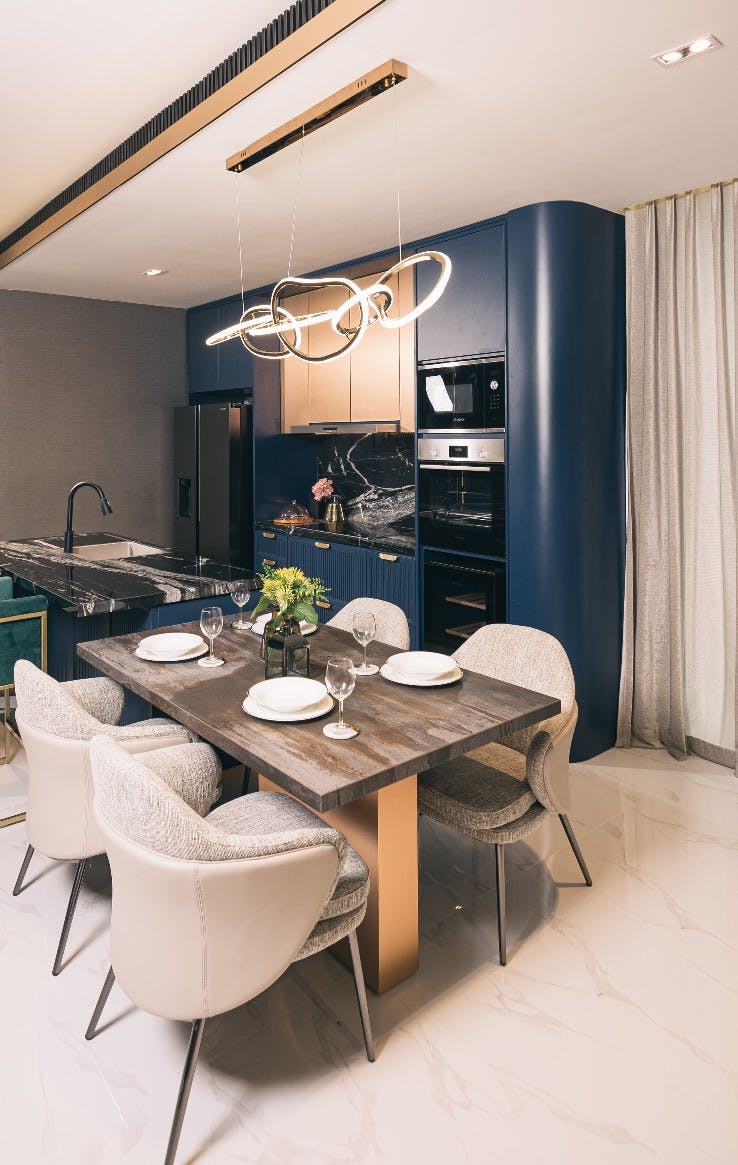 Cosentino's materials used in this project