Case Study
Dekton, selected for commercial property façade in Northern Ireland
GM Design Associates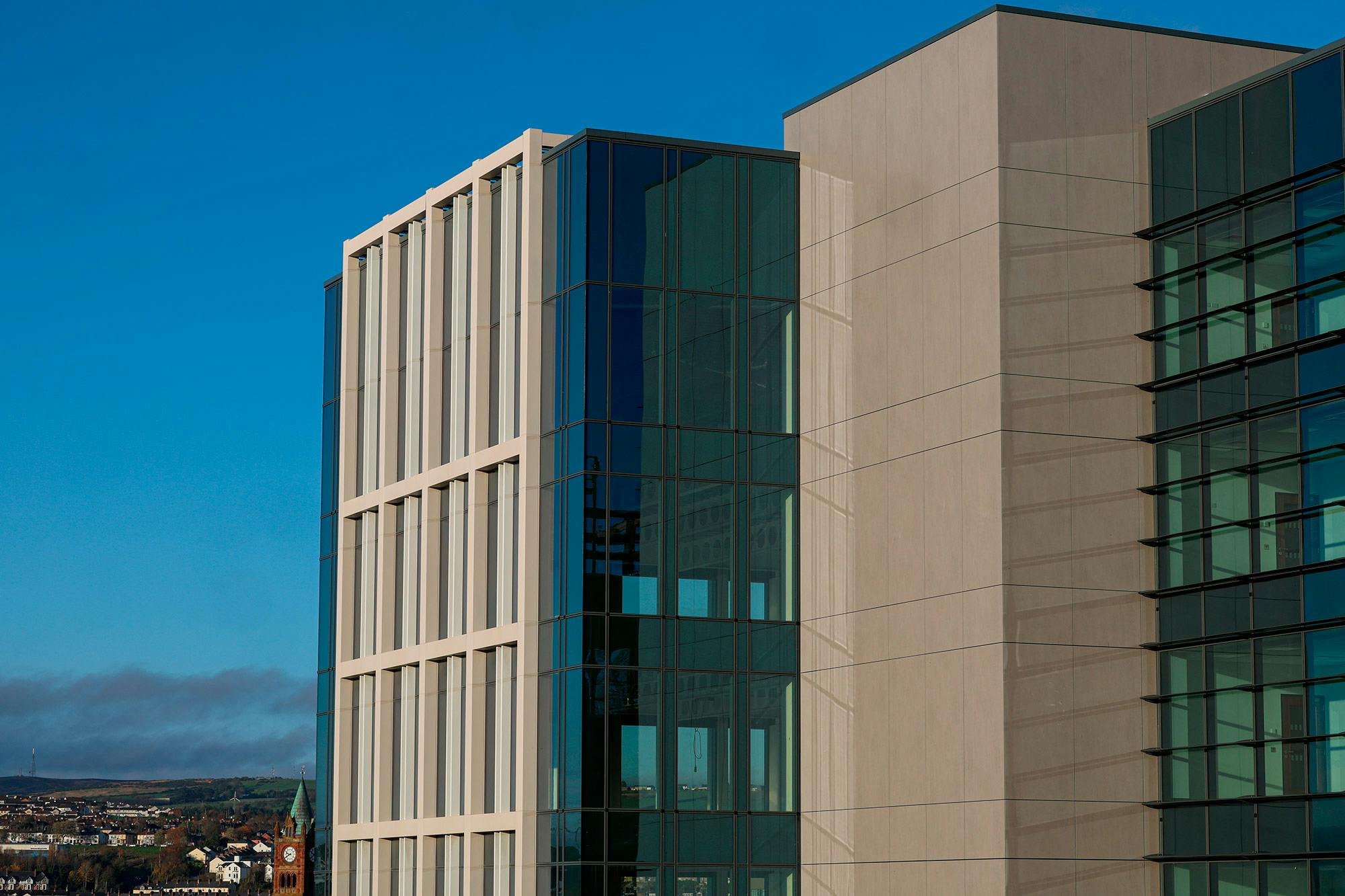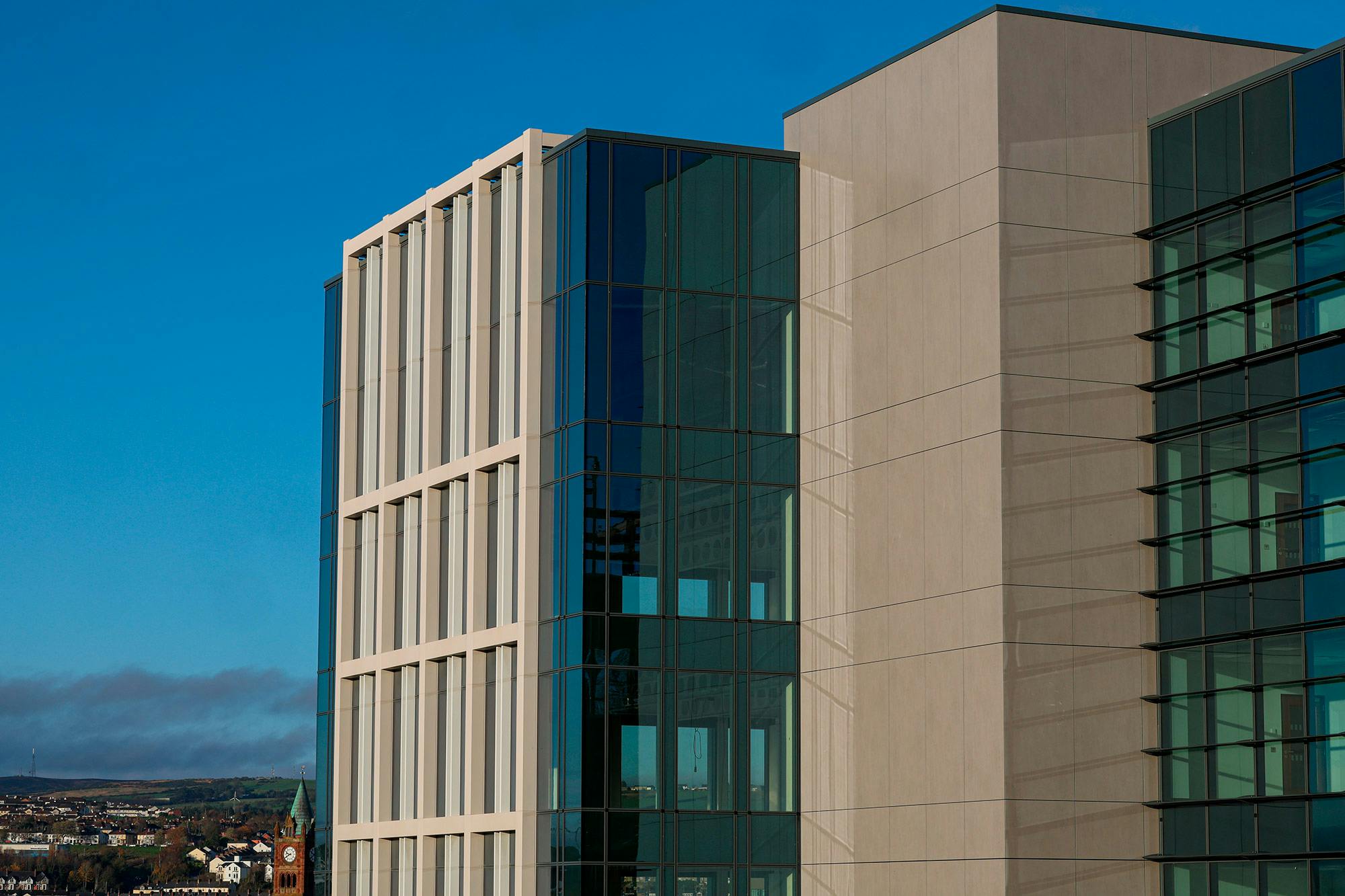 Location
Ebrington, Derry (Ireland)
Installation
Doherty Roofing & Cladding
Architecture/Design
GM Design Associates
Application
Façades at the lobby entrance, west and south-facing walls
The Cosentino team were delighted to collaborate again with Heron Bros and GM Design Associates on completing another commercial property. This latest project saw Heron Bros property and construction specialists incorporate a Dekton Façade into the exterior of a large-scale office building in Northland, Derry.
Having previously specified Cosentino products for the offices of AXA, which is located in the Northland development, the Heron Bros team have first-hand experience of the superior quality of the Dekton collection. While working on this project, Heron Bros' Commercial Director, Michael Connolly, highlighted that some of the maintenance issues associated with traditional façade materials were eradicated by using Dekton.
Durability meets sustainability in this contemporary building façade
"Some façades can be difficult to keep clean or may require regular painting to ensure that they continue to look and perform at their best," explains Michael. "However, Dekton doesn't fade, and the finishes are highly resistant to UV, frost, scratches and stains, meaning that they are very low maintenance."
In addition to offering the ultimate balance of form and function, Dekton provides a sustainable solution to commercial property façades. Cosentino guarantee that 100% of the CO2 emissions produced during the life cycle of Dekton are offset, meaning that the material is entirely carbon neutral.
Michael Connolly visited the team at the Cosentino Belfast Centre during the specification process. Michael and the team reviewed several different Dekton colour options, including Nayla, Lunar, Kreta, Keon, to find one that would complement the glazing and aluminium cladding that also feature in the building. The Centre offers visitors the opportunity to interact with the Cosentino product range so that they can make the most informed decision.
After some consideration, Strato, a grey tone with darker particles that mimics a cement surface, was selected for use at the lobby entrance and on the west and south-facing walls. The façade was installed using the Nvelope system, and the KEIL undercut anchor KH were used for the rear fastening of the Dekton® plates.
Cosentino's materials used in this project

Explore Similar Case Studies