Case Study
Dekton, the soul of a creative space for a public school in Denmark
Marmor & Granit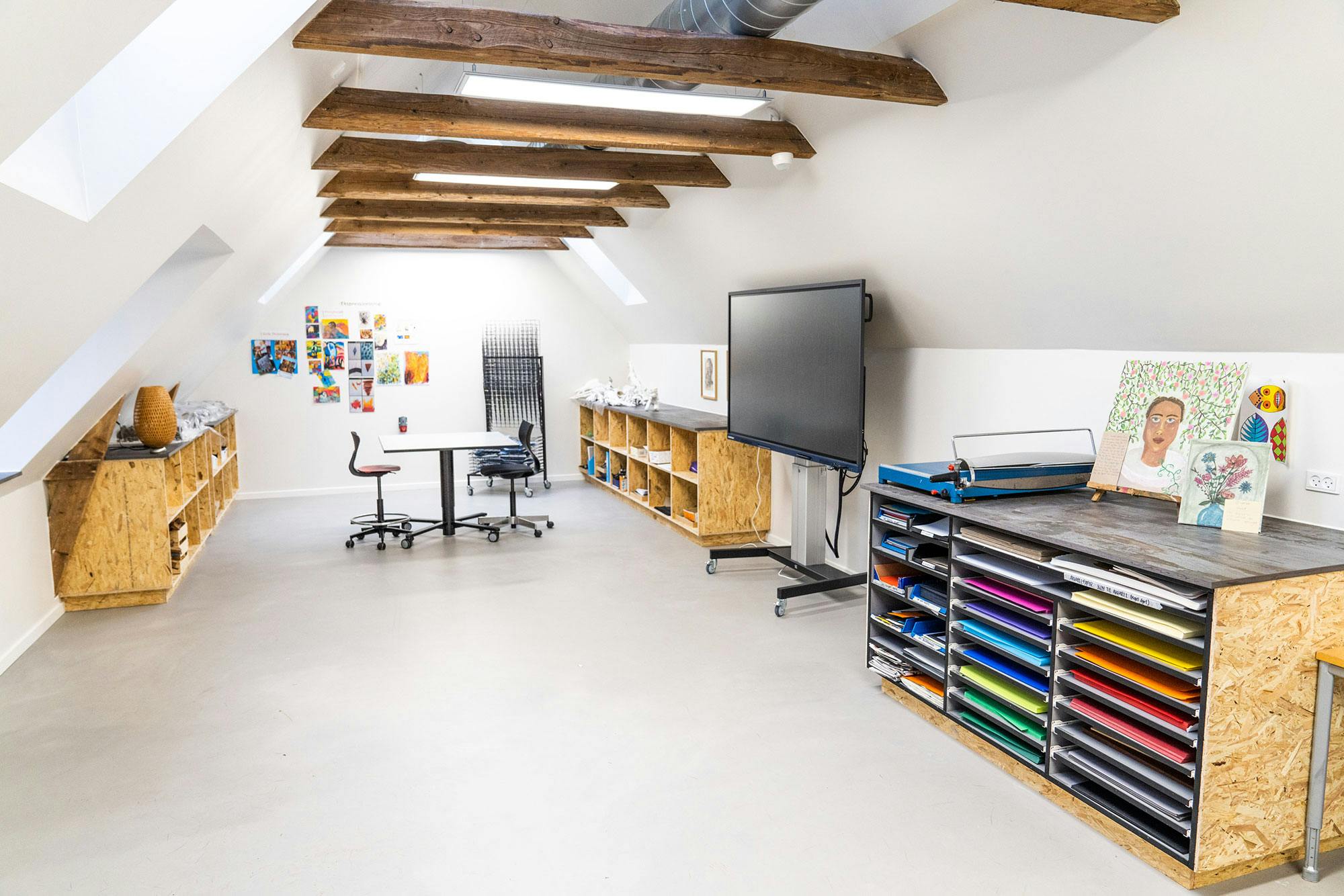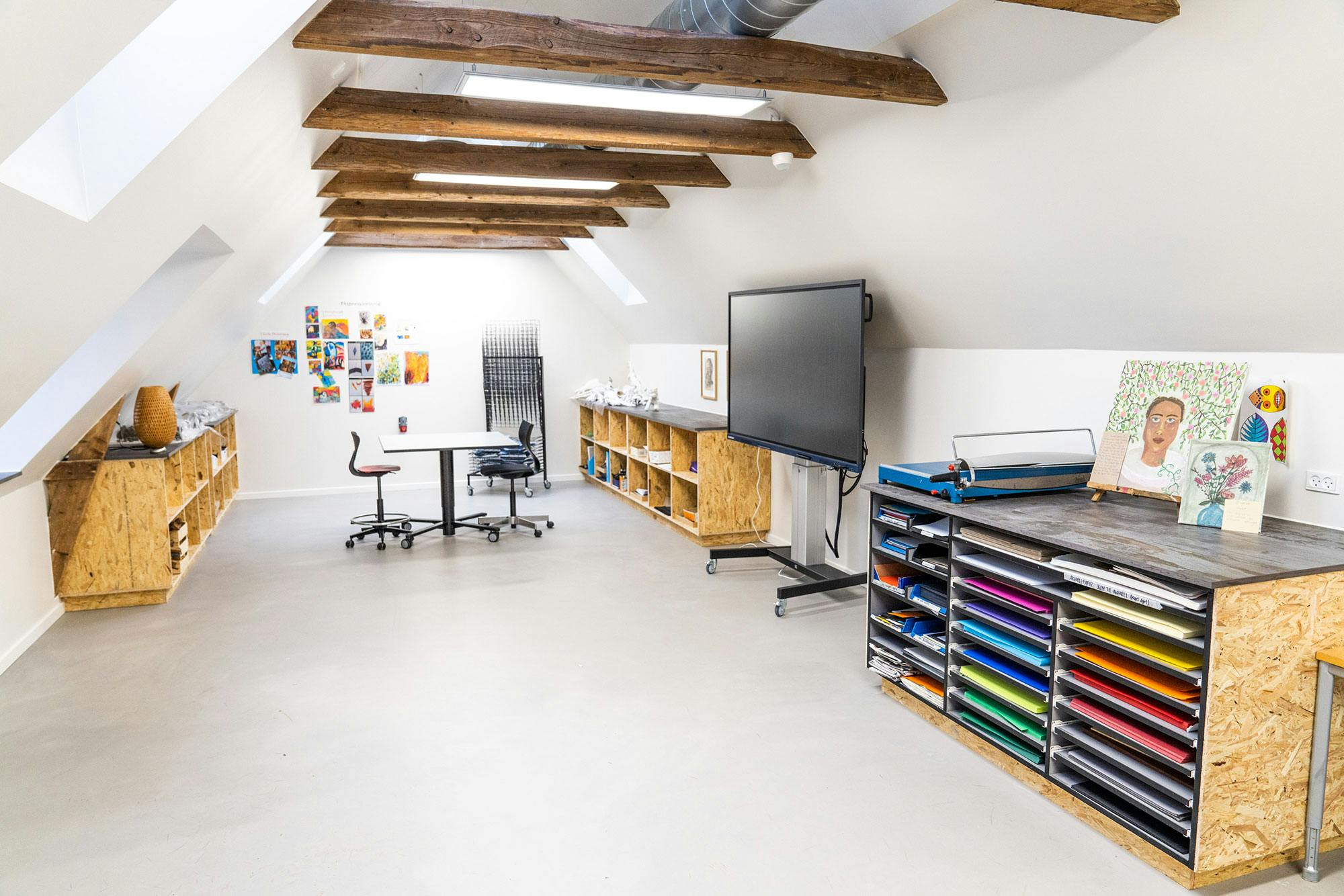 Location
Odense (Denmark)
Application
Countertops, cladding
Architecture/Design
Marmor & Granit
'At Giersings Realskole, we chose materials with a natural, raw and worn look, and surfaces that could naturally withstand the level of activity in a high-traffic space where active children play and develop their creativity,' explain the designers. 'Dekton proved to be the perfect surface: resistant to all types of stains, scratches and damage, yet easy to clean and maintain,' they add.
Everything is designed for children to have fun in a robust and attractive space. This is the newly renovated room for creative activities at the Giersings Realskole school in Odense, Denmark. The redesign by Marmor & Granit consisted of a functional upgrade of the high school's classrooms. The interior is tailored to create a low-maintenance and easy-to-clean space, with bespoke solutions that withstand daily wear and tear. A space for children to express their creativity and for teachers and parents to meet and socialise.
Trilium, an eco-friendly and contemporary colour
Dekton Trilium was the colour of choice for the washbasin countertops, as well as for the cladding of the large drawer units and other support surfaces. Its mix of colours, inspired by volcanic stone, with hints of grey and deep black, is in perfect harmony with the wood conglomerate surfaces.
Trilium, famous for being Dekton's first eco-friendly colour when it was launched in 2016, is made from up to 80% recycled material, doing its bit for the sustainability of this project.
Cosentino's materials used in this project
Explore Similar Case Studies