Case Study
Dekton shapes the monolithic look of the new Ditka's Grill restaurant
Gin Design Group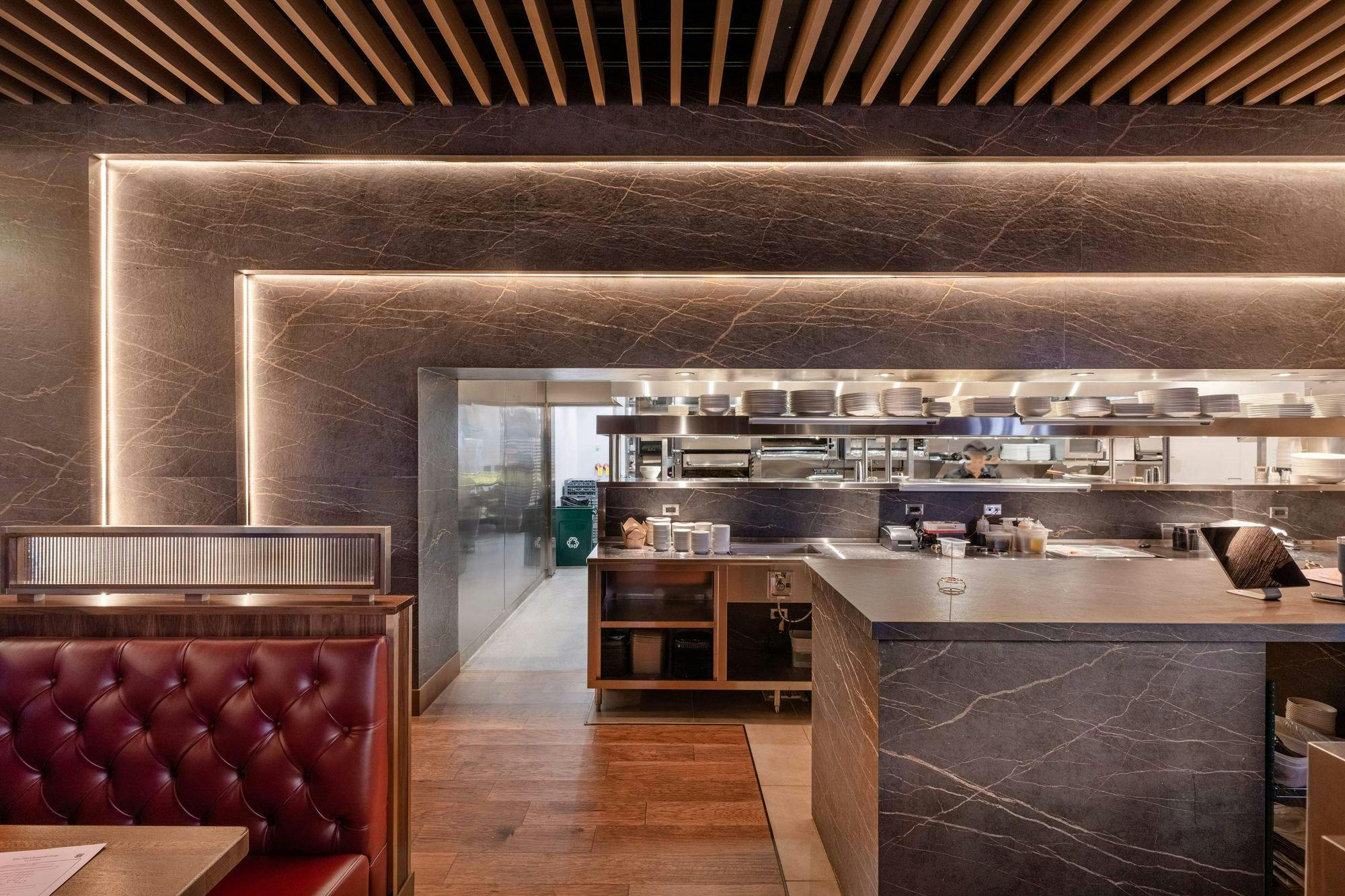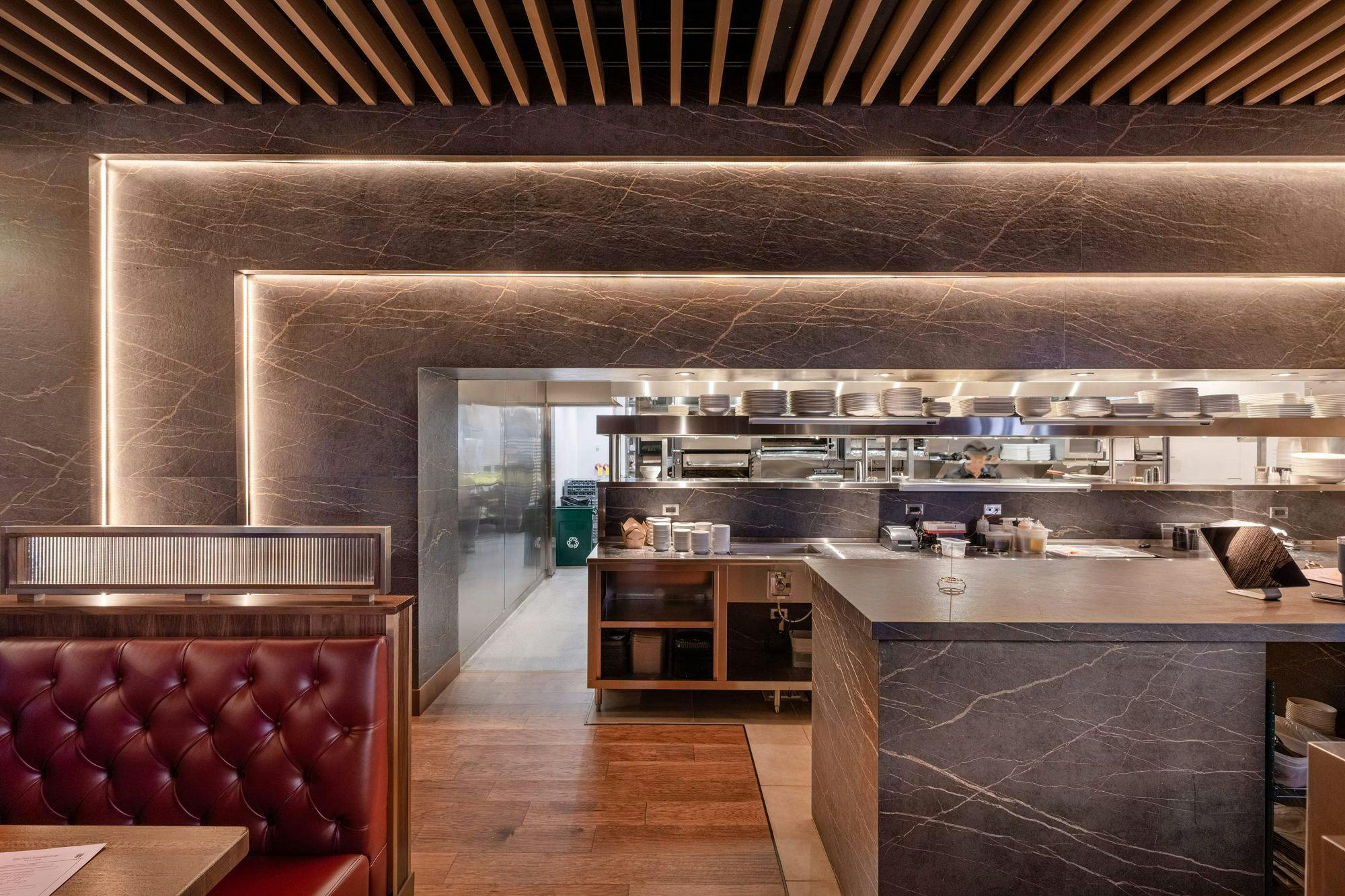 Location
Wheaton, Illinois, USA
Architecture/Design
Designer: Gin Design Group. Installer: Gerali's Custom Design. Developer: Ditka's Restaurant Group. General Contractor: Scott's General Contracting
Application
Wall cladding, bathroom countertops, furniture and bar counter
Dekton Laurent as the guiding thread of the entire project
Owned by legendary American football player and coach Mike Ditka, this upscale restaurant and grill house in Wheaton, Illinois, offers a luxurious setting highlighted by the use of monolithic forms. This visually powerful project by Gin Design Group is an example of the versatility and adaptability of Dekton, a material that has been used throughout the design, acting as its guiding thread.
Dekton Laurent takes centre stage throughout the project. This colour, inspired by Port Laurent natural stone, features a dark brown background crossed by striking, interwoven golden veins. The variety of thicknesses available for Dekton, together with its durability and high design value, made it the ideal choice for this establishment.
Upon entering the restaurant, the reception desk clad in Dekton Laurent welcomes diners and sets the mood for the rest of the experience. Dekton is also used to clad the frame surrounding the wine rack, which is enhanced by the light fixtures on the walls, creating a perfect canvas for the rest of the design. The long, stunning bar counter also features Dekton and, together with the open kitchen, becomes a focal point of the restaurant, allowing diners to witness the cooking process in its entirety. In the kitchen, the material produces a dramatic effect through its use on a wall with three backlit depths.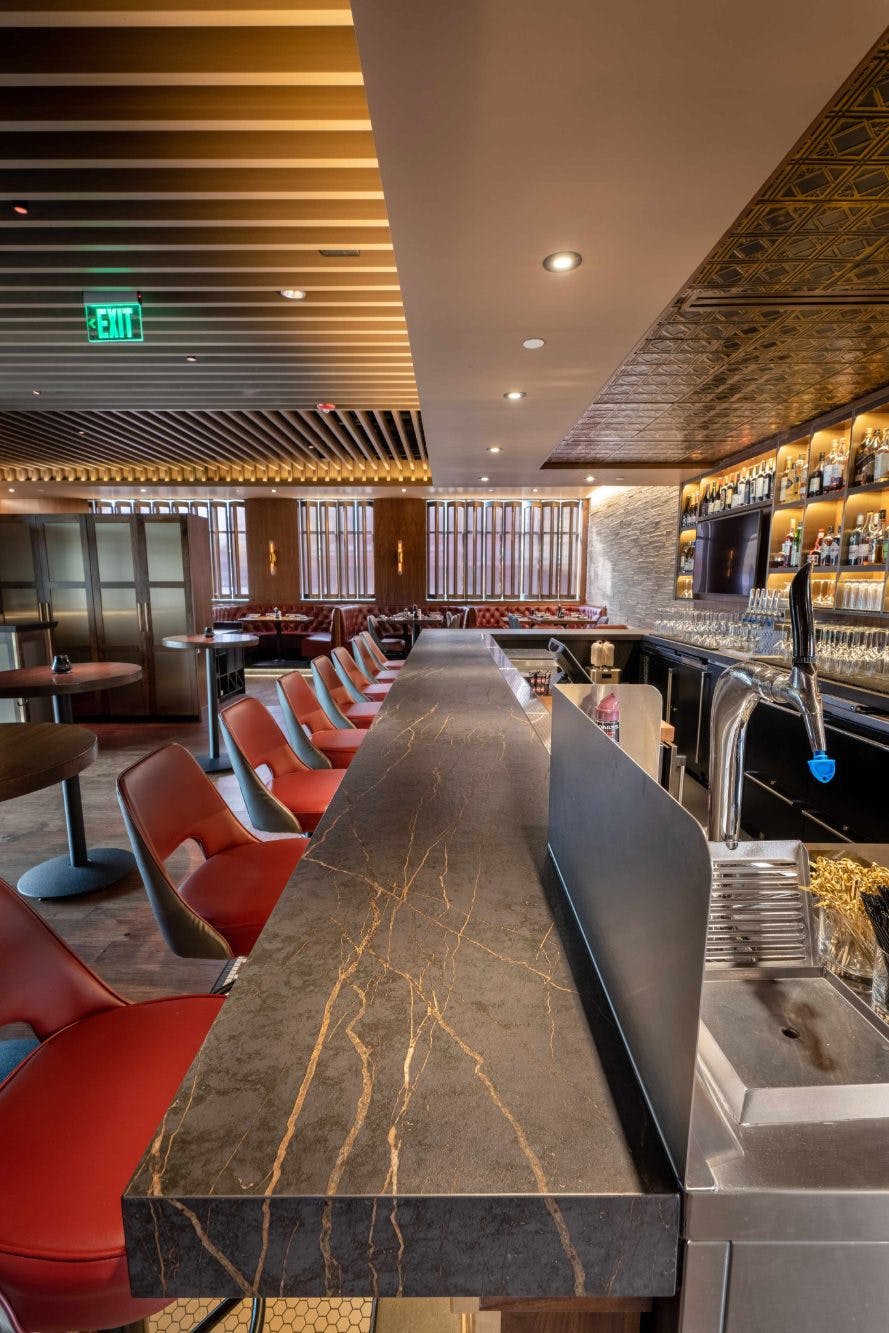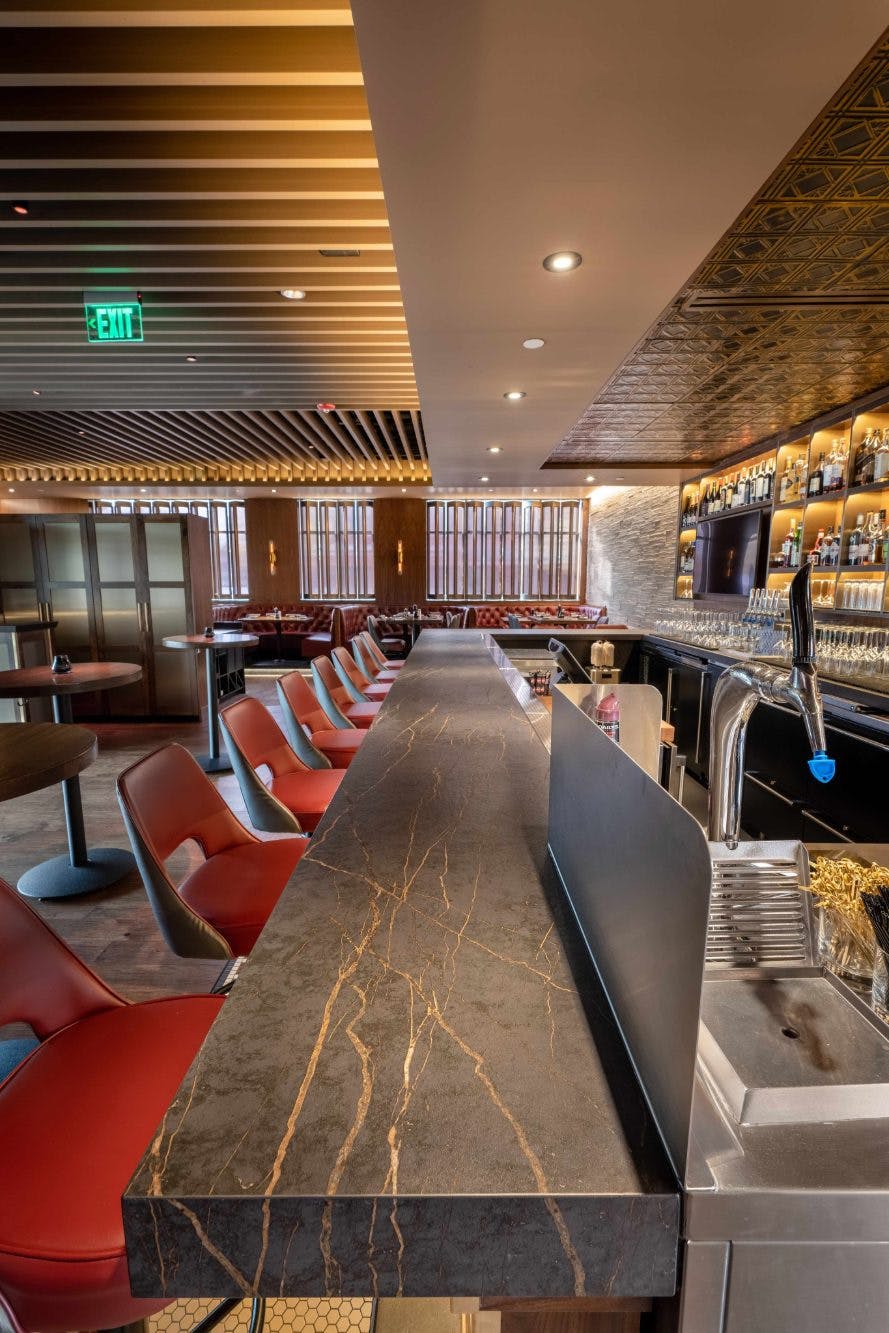 In addition to the main dining areas of the restaurant, Dekton is also used to create continuity in the design of the bathrooms. Thus, through its use on countertops, walls and washbasins, Laurent becomes a guiding thread that creates a complete experience throughout the establishment.
Dekton's technical properties ensure its performance at the highest level and make it perfect for catering establishments. Its surface is maintenance free, fire rated Class A and ultra hygienic, all of which are essential in a busy establishment such as this one.
"The availability of different thicknesses of Dekton gave us many advantages when working on the many applications of the bar counter, wall claddings and custom washbasins that we manufactured and installed ourselves. Good communication was the key to success".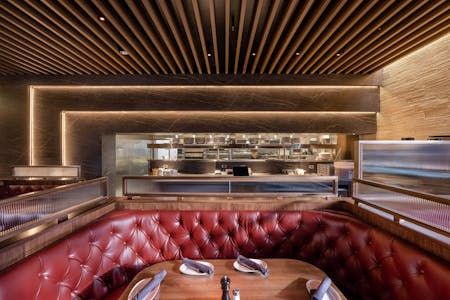 Gerali's Custom Design
Fitter
Cosentino's materials used in this project
Explore Similar Case Studies