Top Homes
An award-winning interior design project finished with Dekton Kelya
By Anarchitect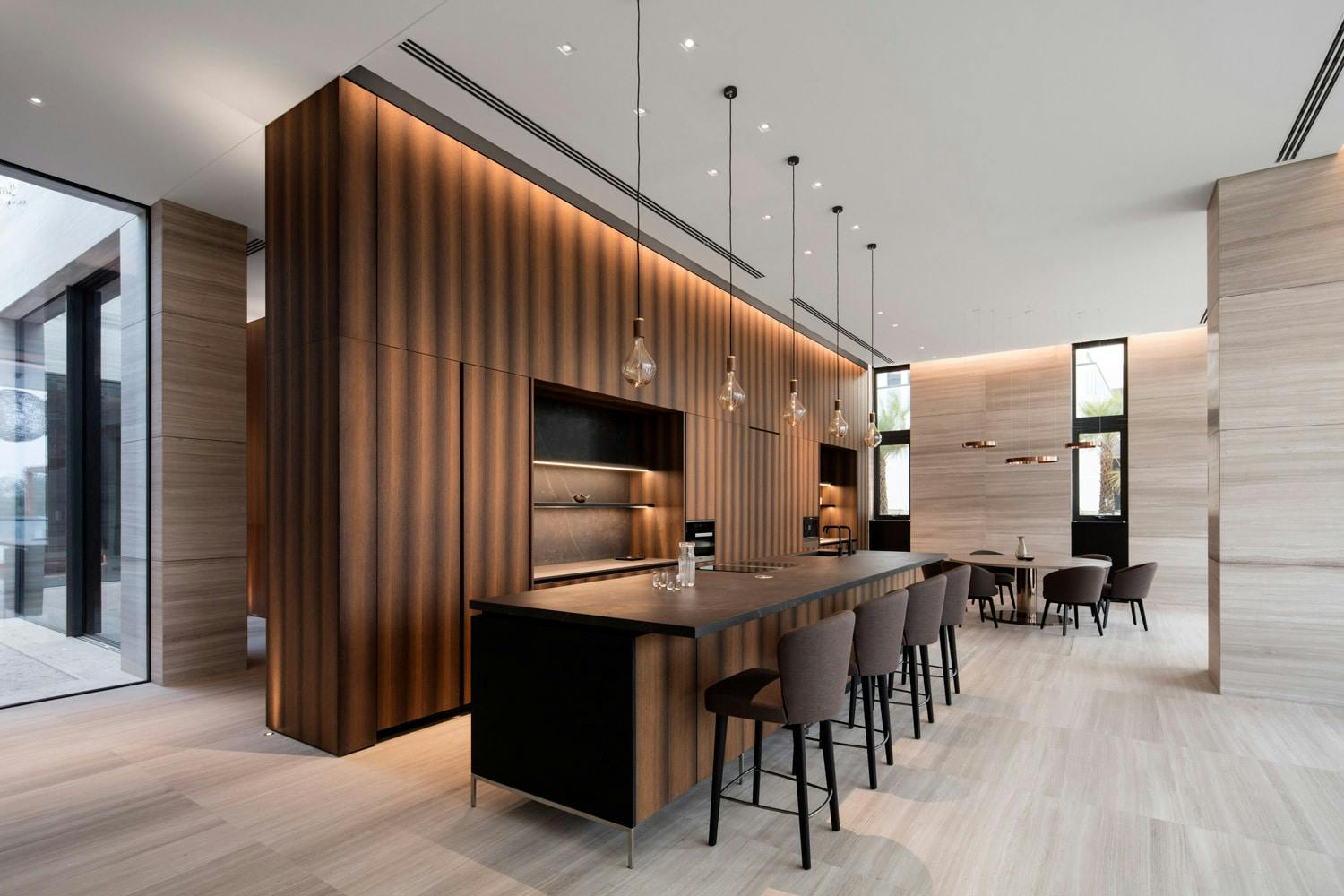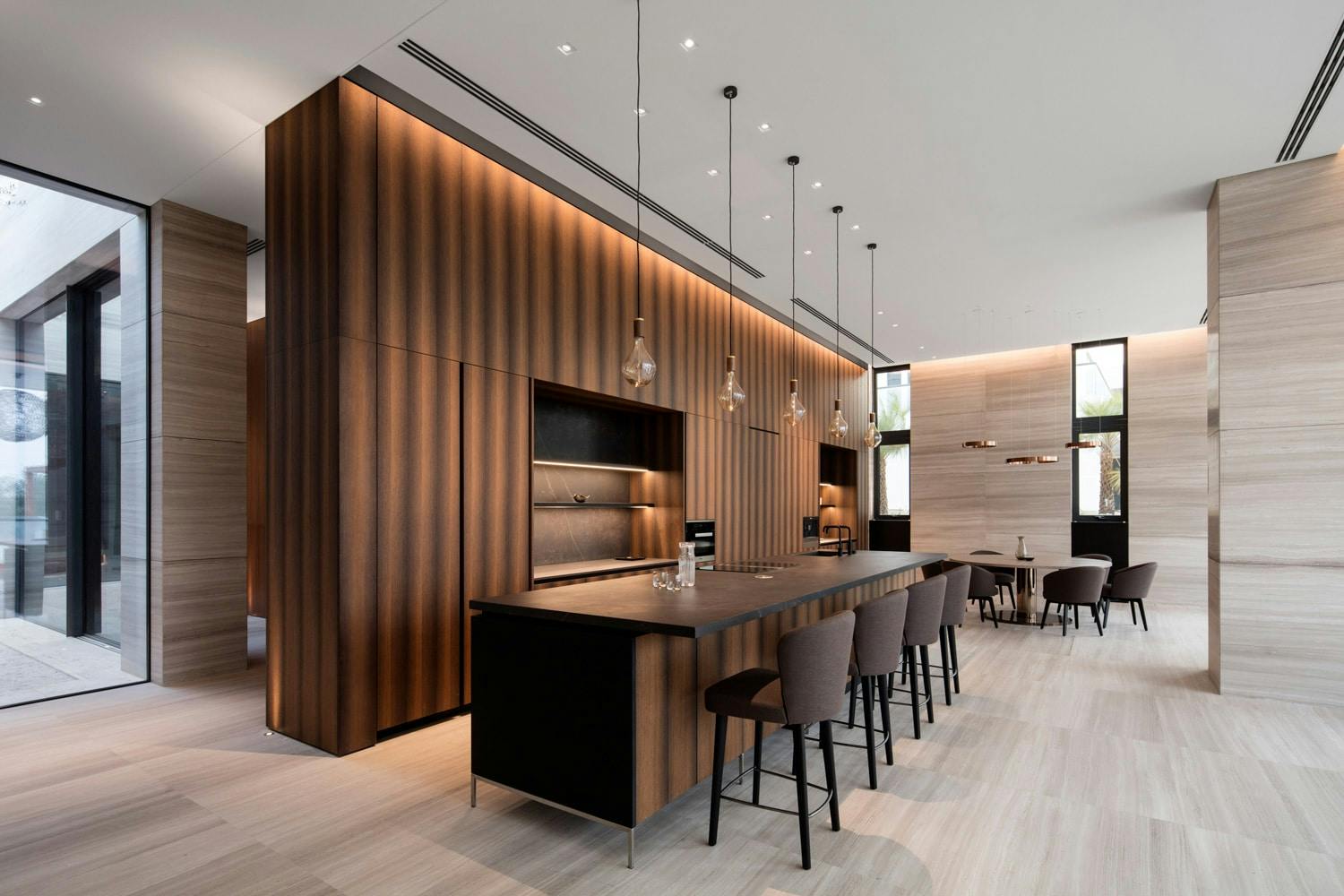 Location
Dubai Hills, Dubai, United Arab Emirates
Architecture / Design
Anarchitect | BW Interiors | Carter Associates | H&H Studio
Application
Island and bar top
Perfectly combined with natural stone
In June 2019, the Anarchitect studio completed this stunning luxury villa of more than 3,000m2 of gross floor space, in Dubai Hills, winner of the Interior Design of the Year 2019 (CID Awards). This private home is designed according to the principles of modern architecture, using large volumes of natural stone. The two-level home has a beautiful interior courtyard that allows air and natural light to enter and connects the indoor and outdoor spaces.
The use of natural stone throughout the project relates to the harsh weather conditions of Dubai and the studio's taste for 'mouldable' handcrafted materials. In the case of the open kitchen and bar area, the client specifically wanted a material that, in combination with natural stone, would withstand the demands of family and social life. Dekton Kelya stands out as the best solution, just like the Boffi kitchen and the bar designed by the Anarchitect studio.
Dekton Kelya is a material from the Natural Collection in a black colour with fine light veining reminiscent of dark marble. In this project, it has been used for the worktop of the kitchen island and the bar in the social area of the home. The contrast between the black Kelya and hazelnut-coloured wood creates a warm and cosy mix of colours and textures.
A 'social' and very versatile home
Dubai Hills Villa is a good example of the new concept of housing as a multifunctional space where wellness is combined with entertainment, social life and home office. In this home designed to host and enjoy leisure events, show-cooking and cocktails play an important role. Hence, the materials chosen must meet the highest expectations.
The bar is a unique Anarchitect design in oak wood, beautifully blended with natural stone and the Dekton Kelya worktop: several planes with a balanced asymmetry. The same materials are used for the wall cladding, giving a glimpse of a complete wine cellar.
Such a highly acclaimed and award-wining project would not have been possible without the teamwork between different disciplines. Other firms have collaborated with Anarchitect: BW Interiors as contractors, Urban Landscapes for structural work, John Cullen for lighting, Carter Associates as project managers and H&H Studios for decoration and furnishings. Congratulations to all of them!
Do you need help with a project?
Contact our specialists for advice
Do you need help with a project?
Contact our specialists for advice
``We chose Dekton Kelya because of its design, durability and ease of maintenance``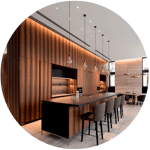 Jonathan Ashmore
Founder and Chief Architect at Anarchitect
Cosentino's materials used in this project