Cosentino Flagship Project
The limitless façade
IDOM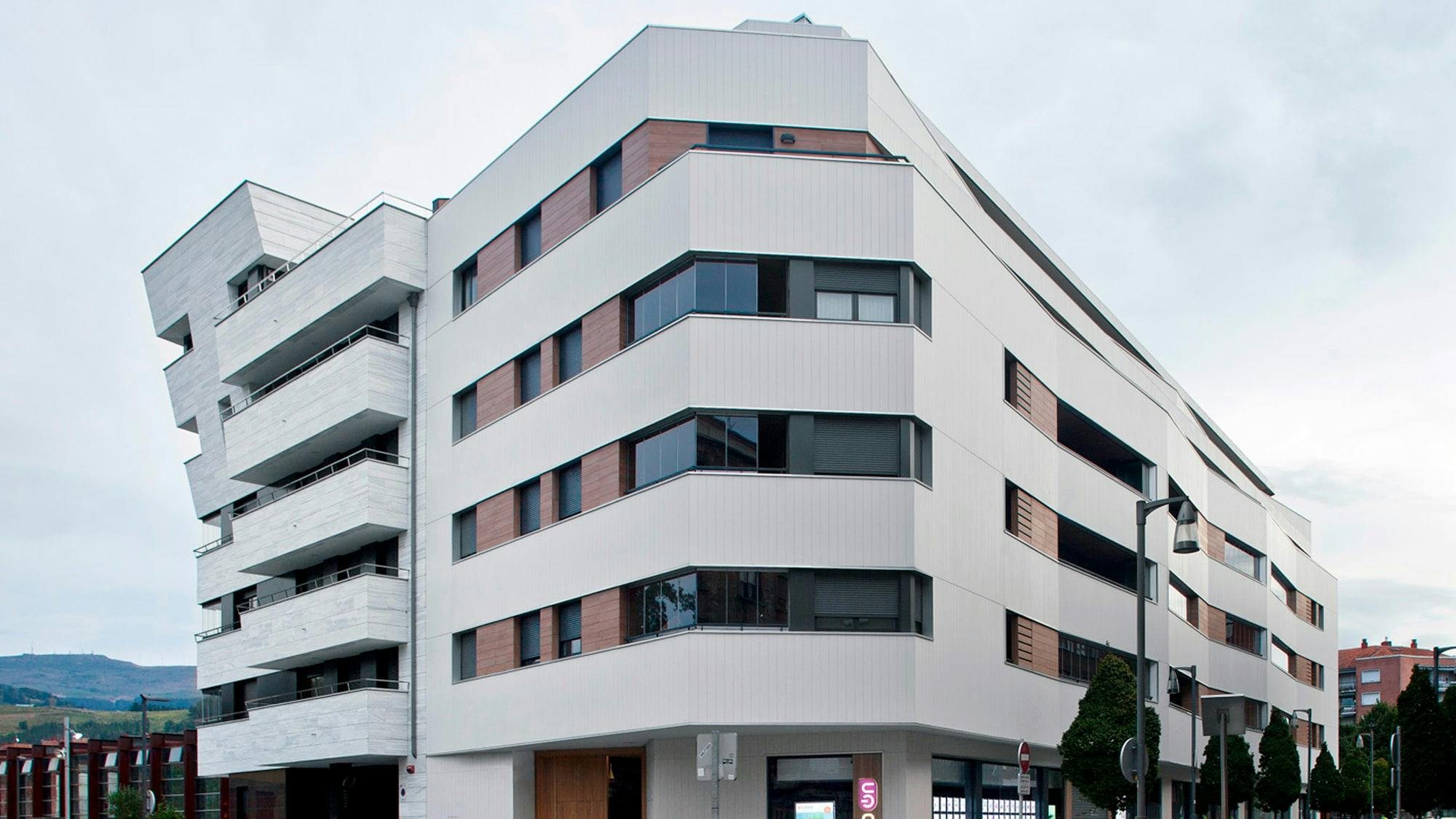 Architecture / Design
IDOM
Application
Ventilated facade
Minimal joints for seamless cladding
For the façade of this residential building located in Durango, a small town in the north of Spain, IDOM's team of architects strived for a simple, elegant finish. Lines and right angles work together with the creamy tone of Dekton Ariane, resulting in an aesthetically pleasing look. From a distance, this ventilated façade offers a sense of continuity, which becomes more pronounced the closer you get thanks to the minimal joints which vertically style this four-storey new building clad in Dekton.
On façades, the ultra-compact Dekton surface offers high UV resistance, ensuring colour consistency over time. Furthermore, as a non-porous material, Dekton is easy to clean, even in urban environments where it is exposed to dirt, wear and aggressive stains such as graffiti. Thanks to its light weight and its availability in a thickness of just 0.4 cm in its Dekton Slim version, this surface has become a benchmark for the installation of ventilated façades in architectural projects of any size and complexity.
Do you need help with a project?
Contact our specialists for advice
Do you need help with a project?
Contact our specialists for advice
Related Flagship Projects