Top Homes
Earth colours and lots of style for this house in Barcelona
CRÜ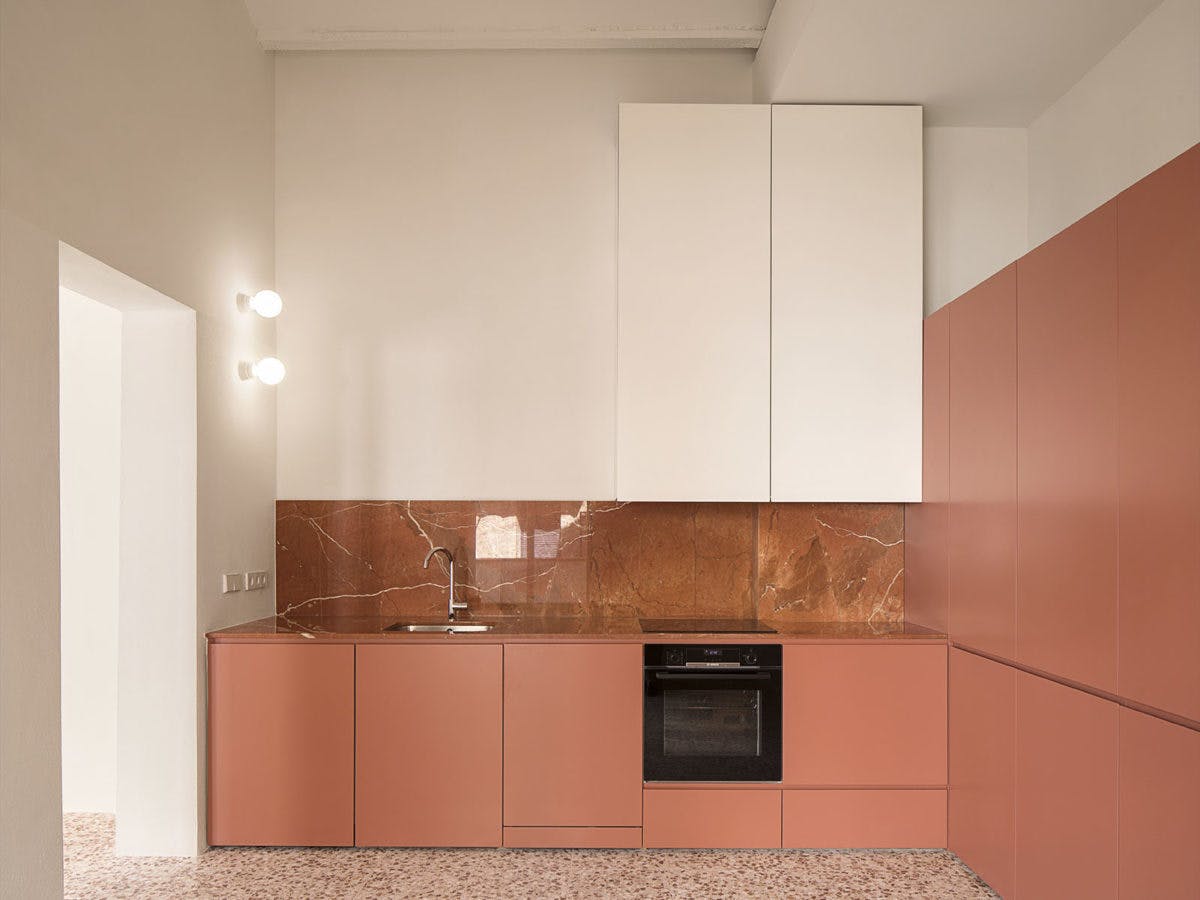 Location
Barcelona, Spain
Application
Kitchen and bathroom worktops
Architecture / Design
CRÜ
Color
Rojo Alicante marble, Macael marble
A welcoming home featuring Mediterranean inspired colours
The restoration project of this house, carried out by CRÜ, succeeds in creating a harmonious space revolving around a design concept that uses natural materials and craft trends in combination with more contemporary applications. La Filomena is set on the ground floor of a traditional building in Barcelona. One of the keys to its restoration has been the use of the available space, creating a central volume that houses the kitchen and bathroom and the fixed furnishings.
The use of natural materials and a warm, Mediterranean-inspired colour palette, combining pale coral with terracotta, give the home its character, while the traditional terrazzo floor emphasises its artisan character.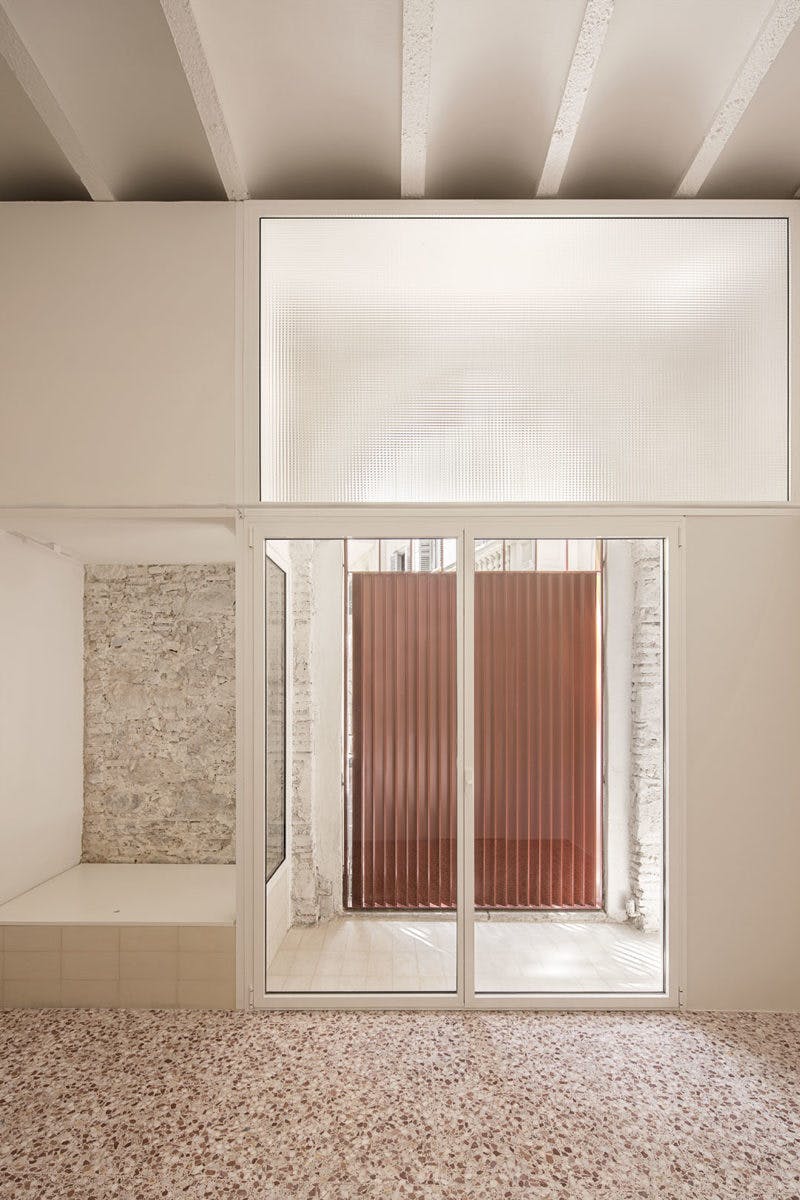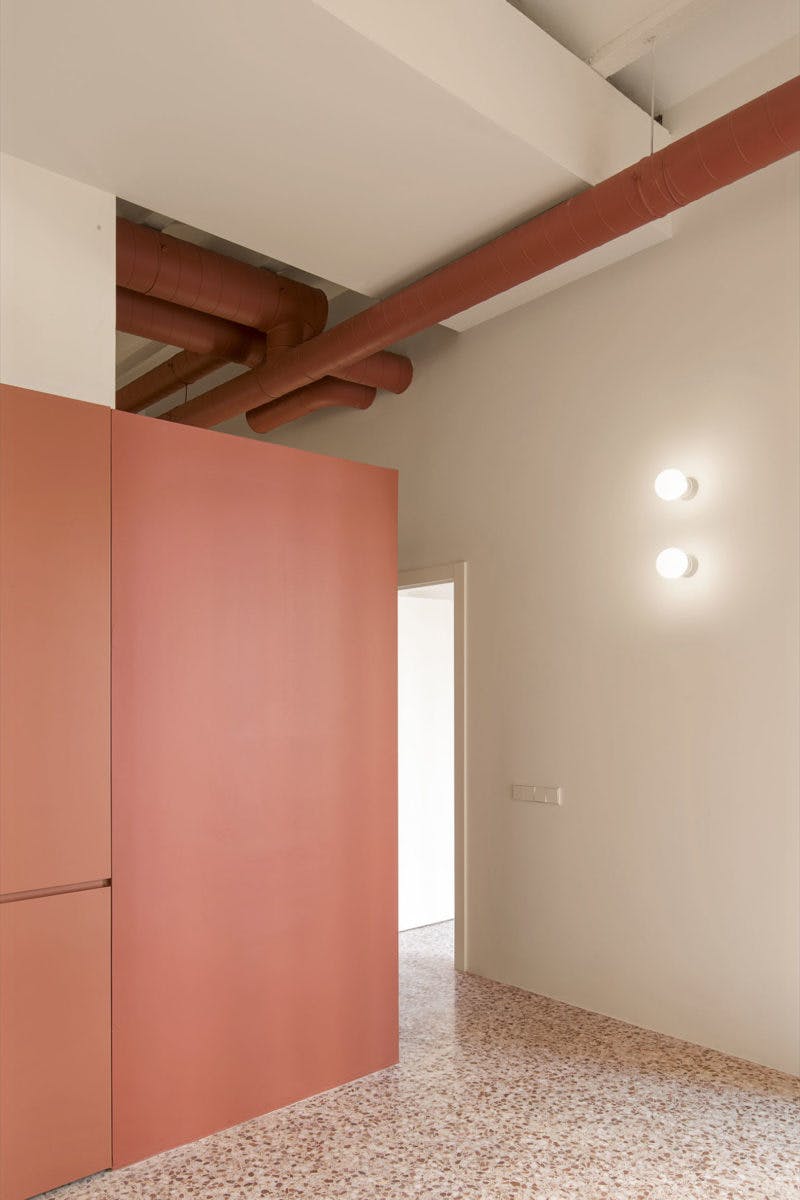 Terracotta, a trend-setting colour
Terracotta has become a trend in decoration. Its nature-inspired design, reminiscent of clay and ceramics, and its ability to create welcoming spaces, make this project visually very powerful. Specifically, it has been used for the kitchen cabinets and the bathroom walls and tiles.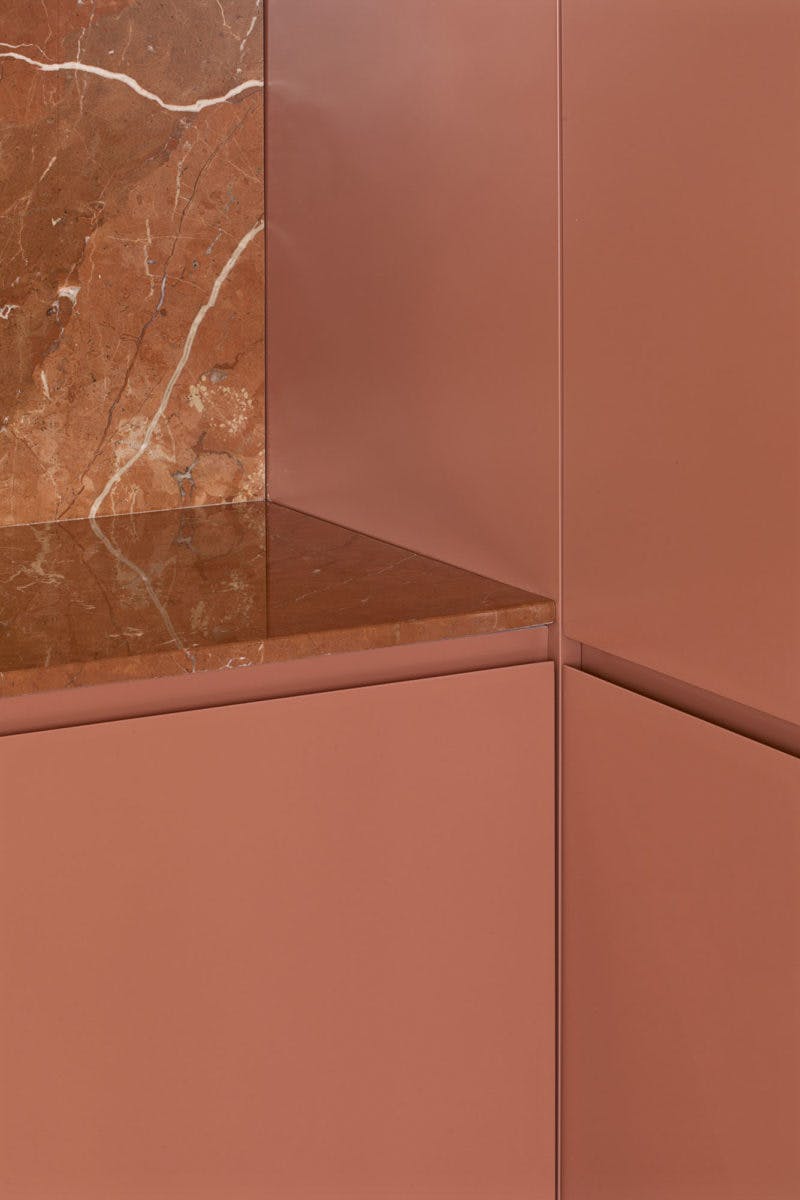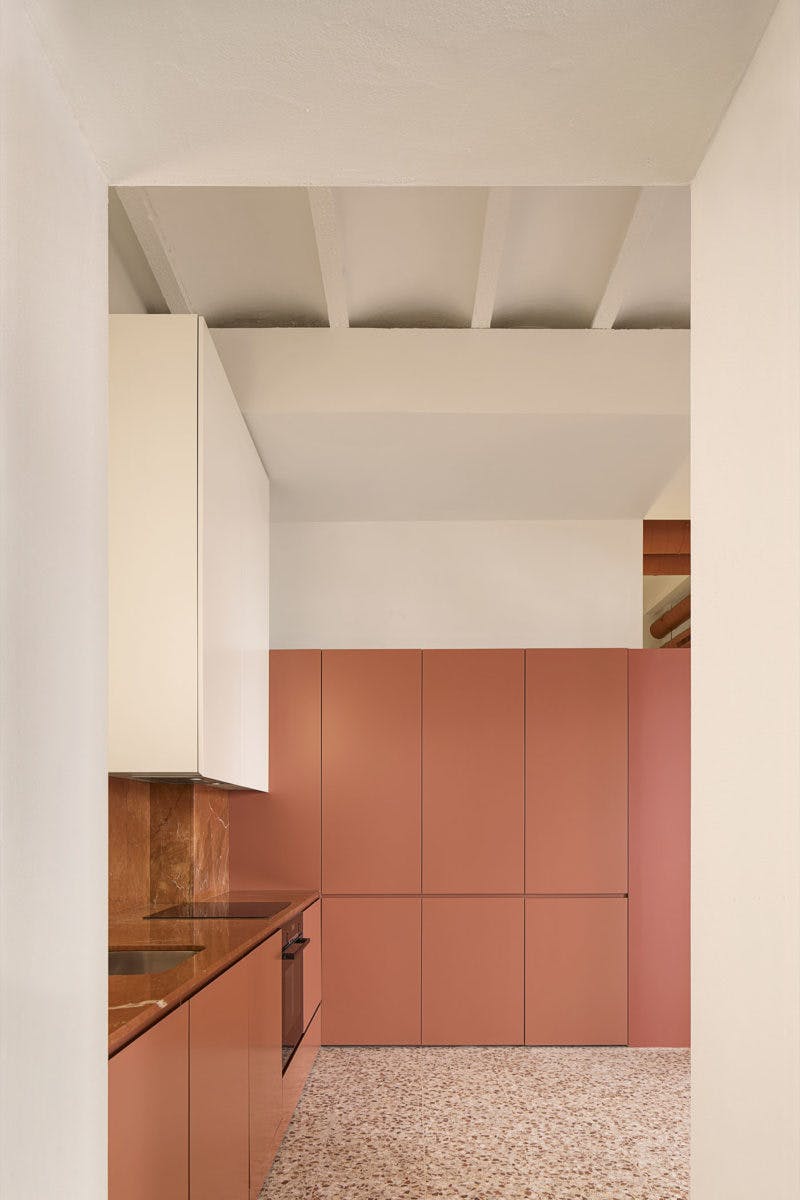 In keeping with this colour, the natural stone used on the kitchen worktops adds a touch of luxury to the room. The material chosen was the stylish Rojo Alicante marble, a reddish colour with white irregular veins of great visual power.
As for the bathroom, the studio opted for creating a strong contrast. For this, they chose the pristine white of Macael marble, which gives the room a feeling of purity and luminosity. A choice which, once again, is reminiscent of nature thanks to the use of noble and local materials. Both Rojo Alicante marble -extracted from quarries in Romana and Monóvar, Alicante- and Macael Marble -extracted from quarries in Macael, Almería- are part of Cosentino's natural stone collection, Scalea.
Cosentino's materials used in this project