Case Study
A Silestone bar top with a unique technology
Jeremy Jones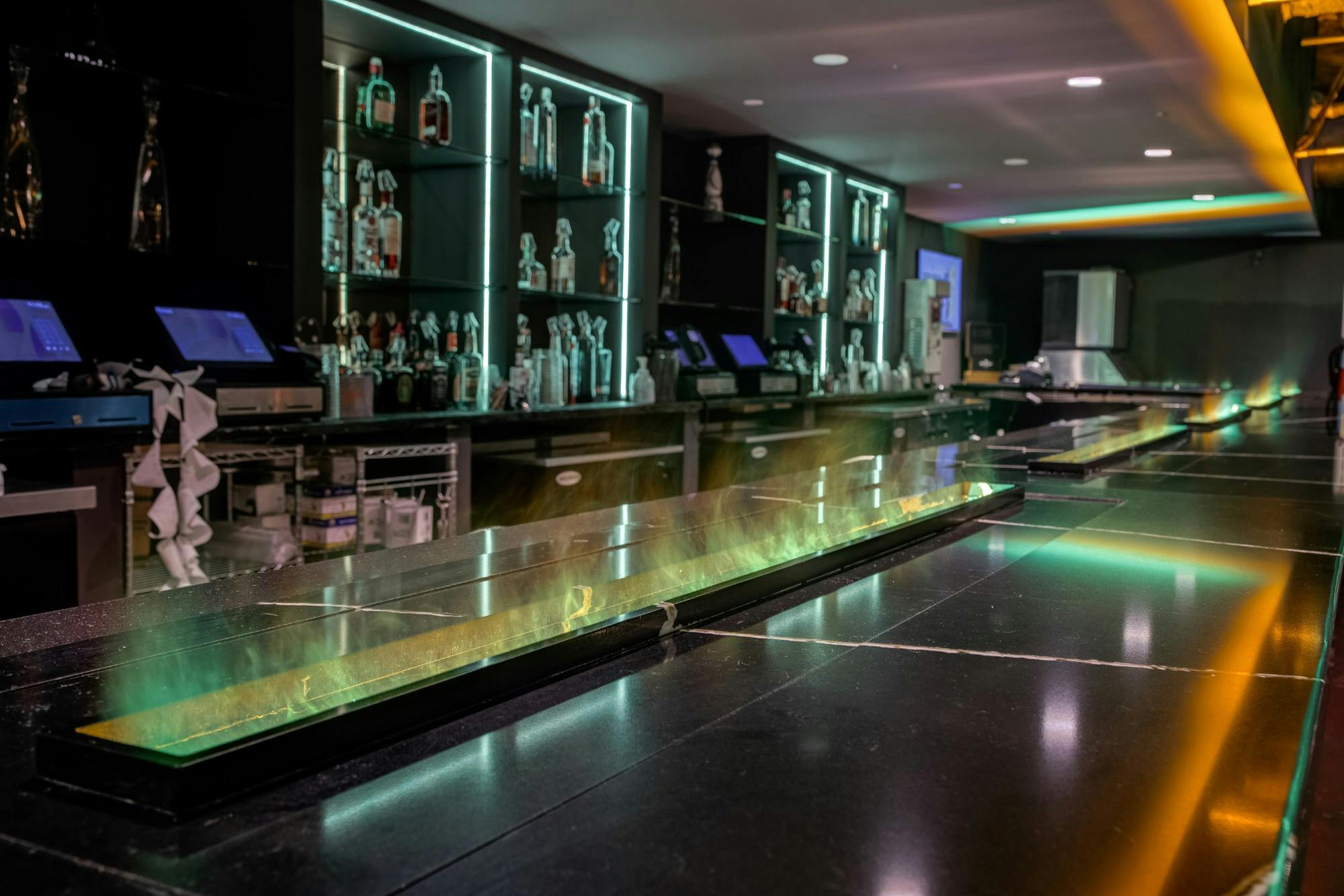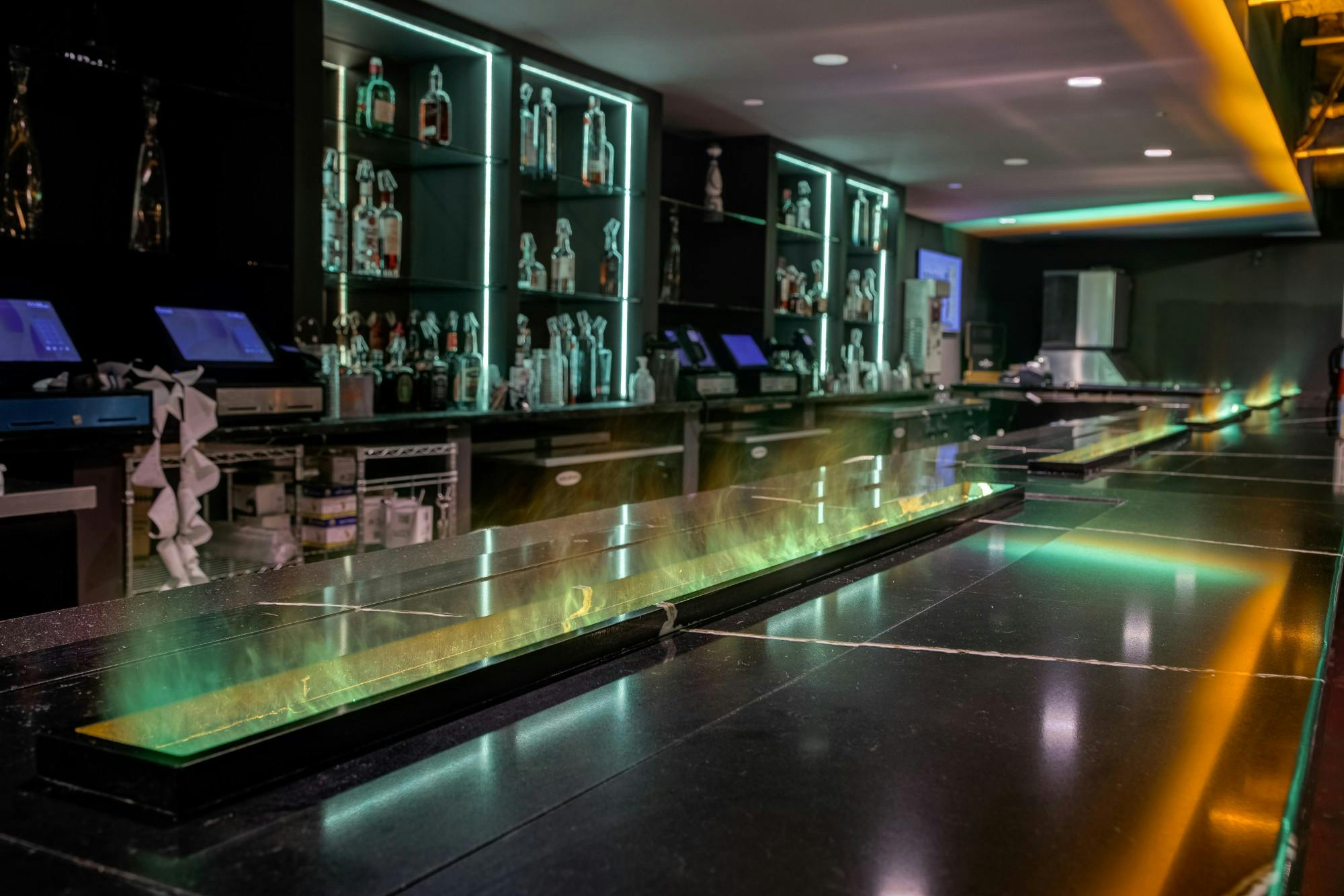 Location
Atlanta, Georgia, USA
Architecture
Jeremy Jones
Application
Bar top, bathroom countertops
A dreamy, sophisticated design
Coloured flames emerge from neon lights in EMBR Ultra Lounge, an Atlanta nightclub owned by singer, songwriter, producer and businessman Akon. The unique character of the design is present in every single detail throughout a dark, sensual and glamorous atmosphere. In keeping with this concept, Jeremy Jones of Jones Design Associates had no hesitation in choosing the powerful design of Silestone Eternal Noir. The designer had worked with Cosentino before, so he was familiar with the technical features of its surfaces, which are perfect for a catering space such as this one.
Coloured flames that are different everyday emerge from the bar top, accompanied by a mist that envelops the whole space creating an atmosphere of fantasy. The deep, neutral shade of Eternal Noir is a perfect complement to such a burst of colour.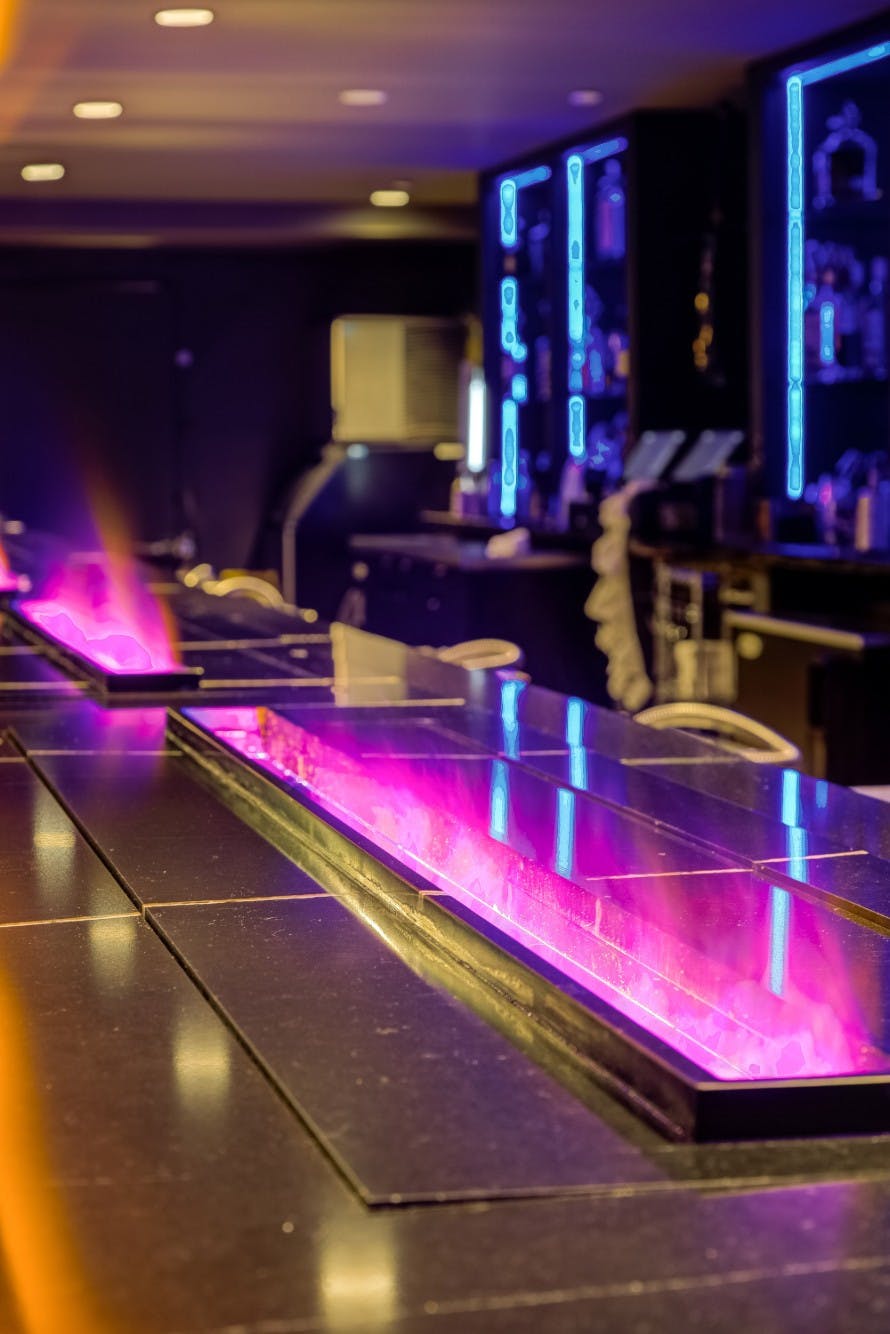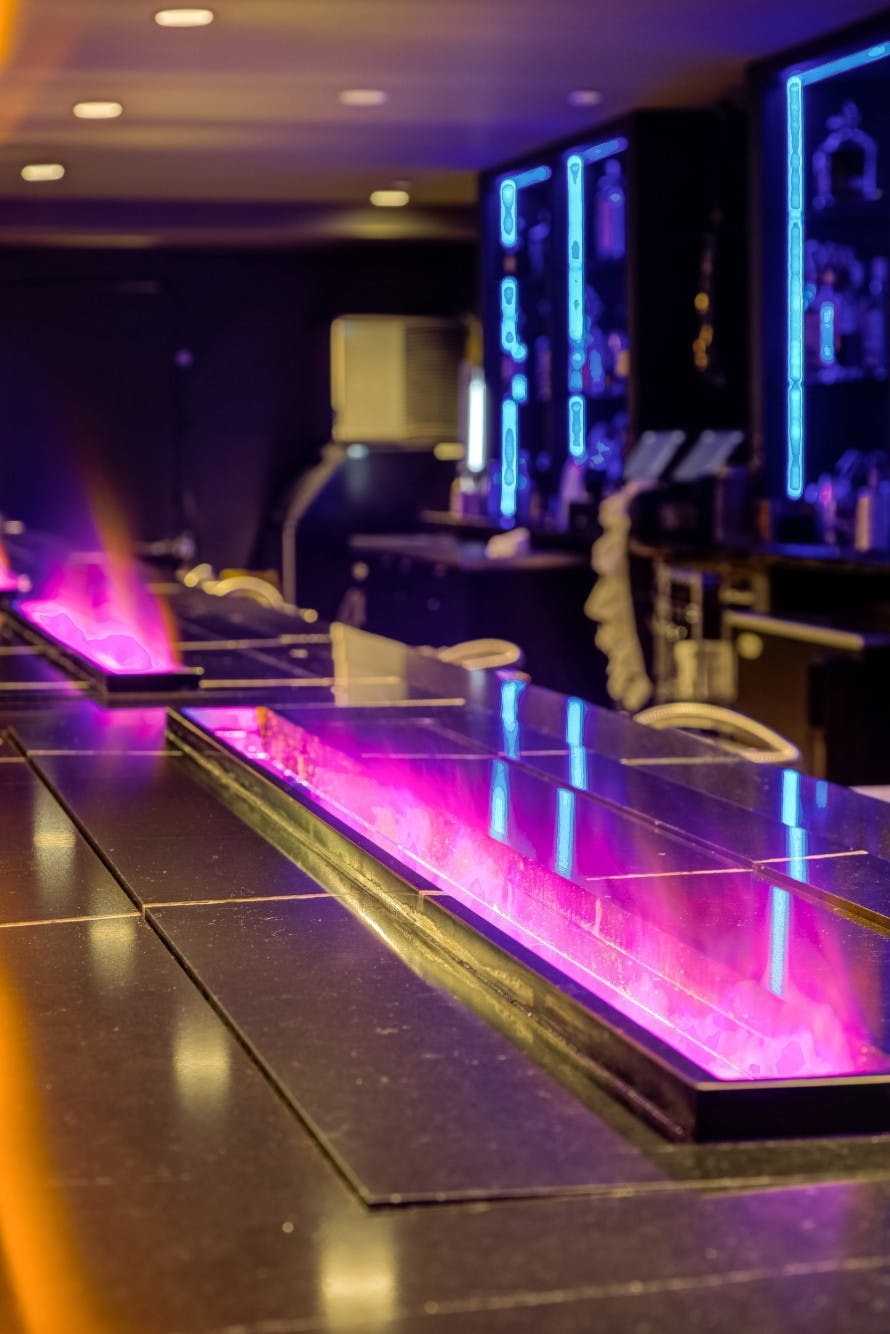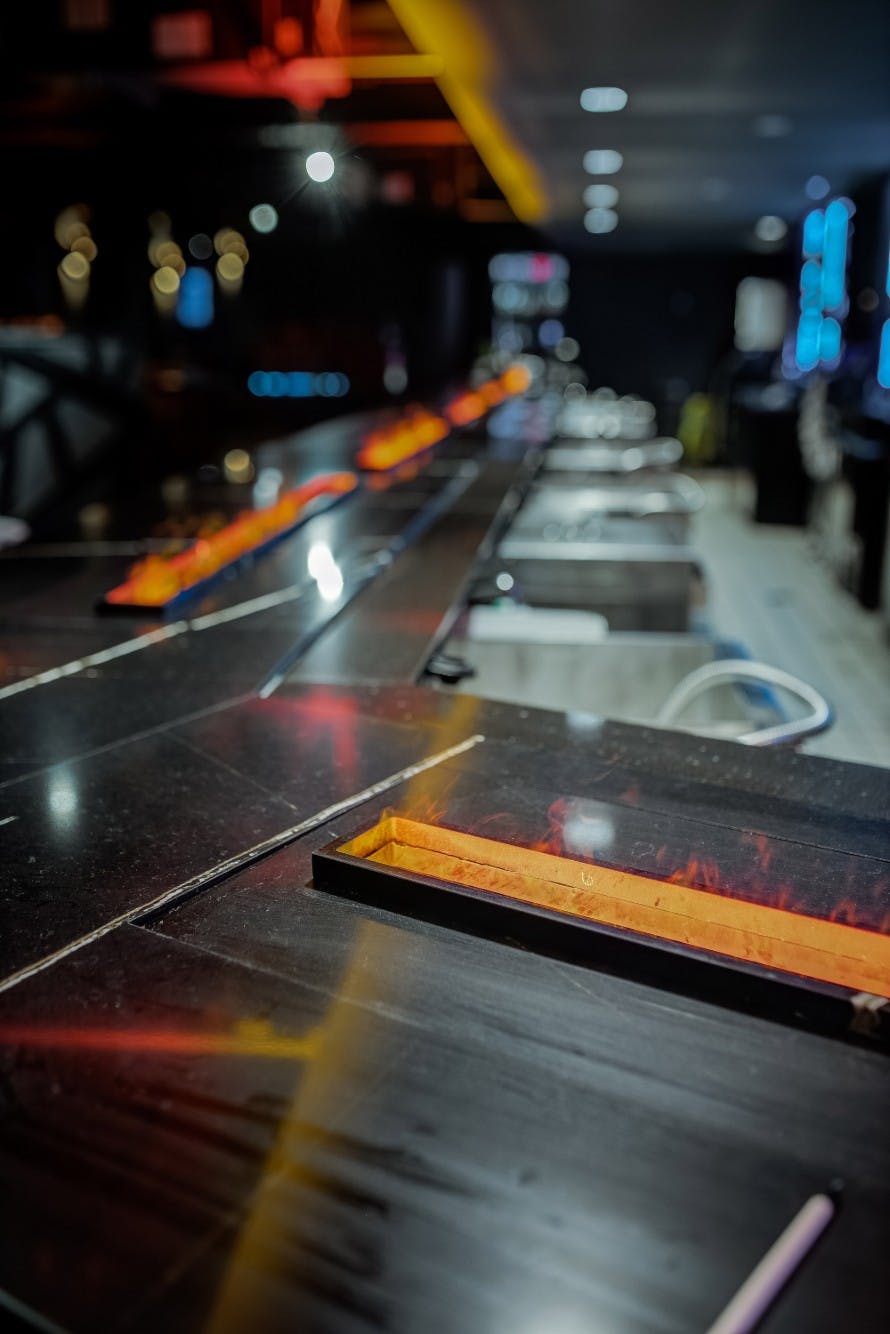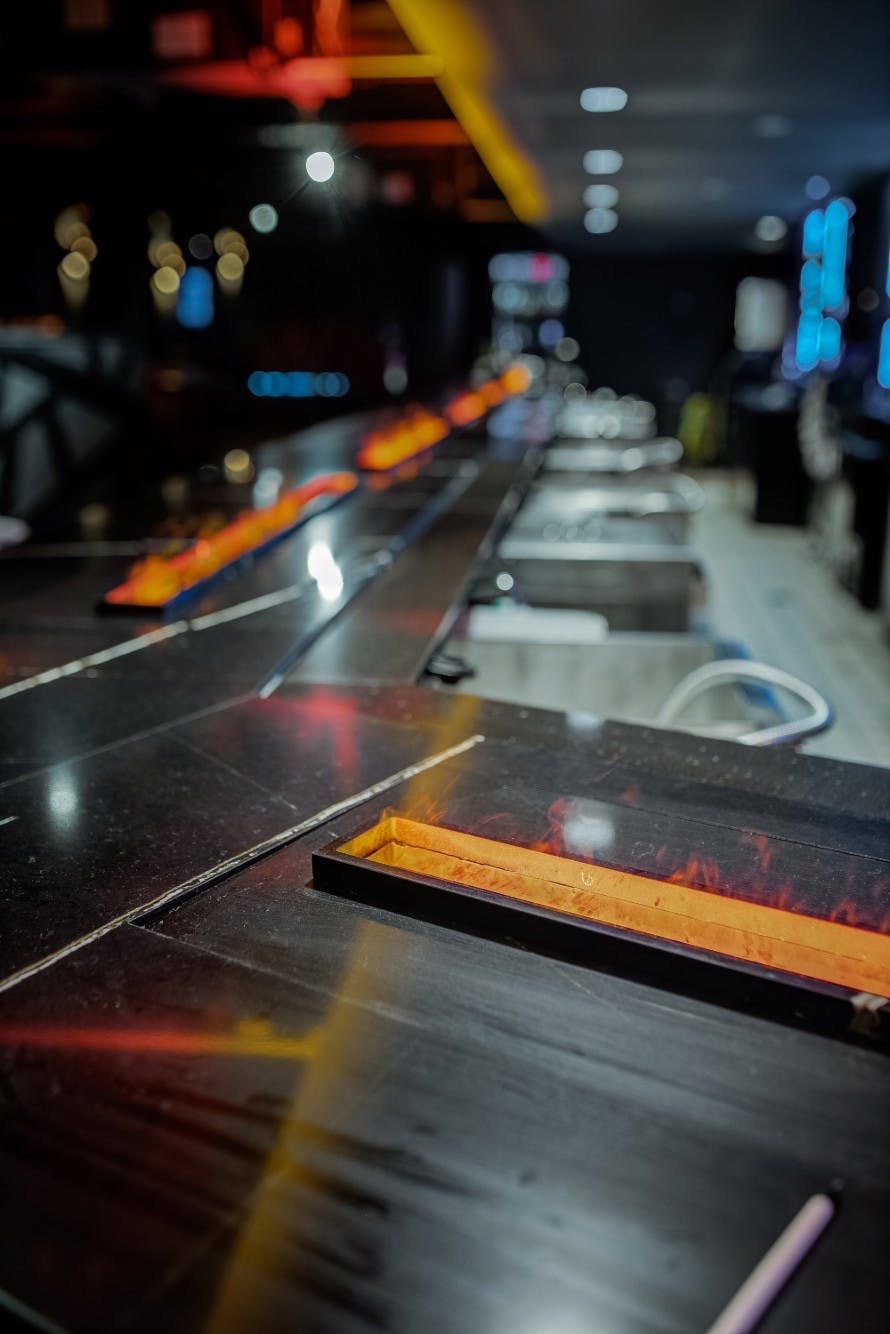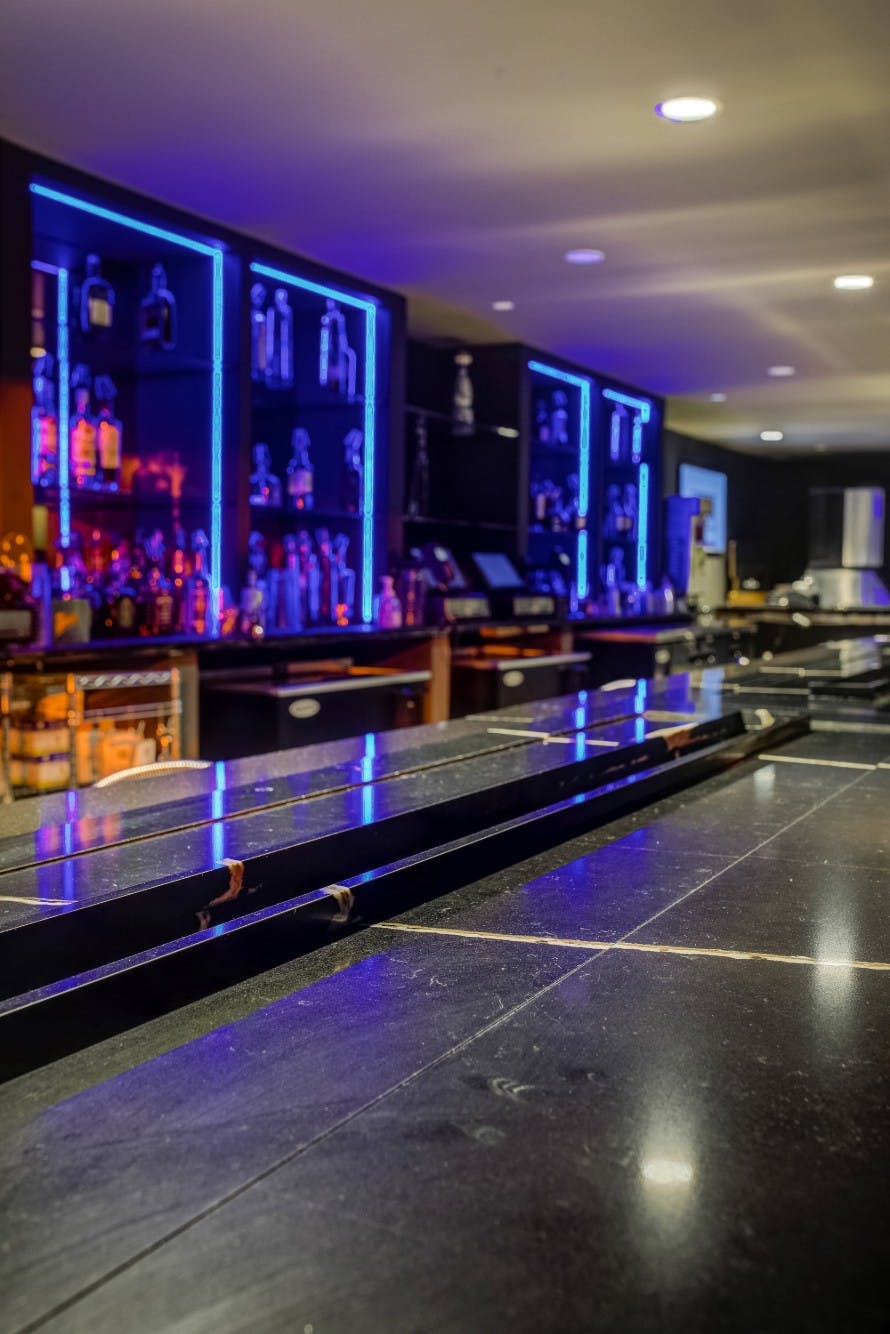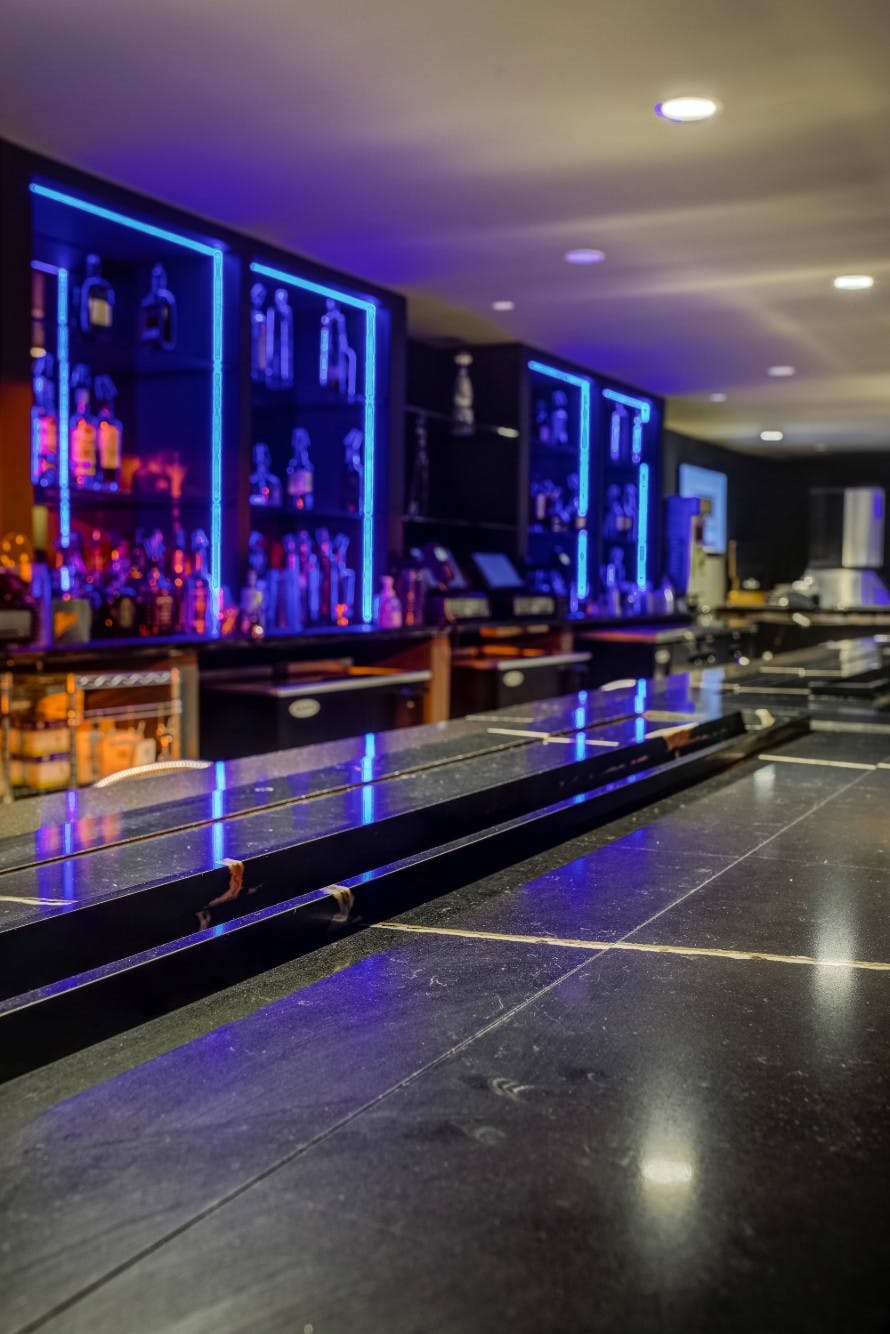 High resistance to stains and moisture
The bar top, which is more than 15 metres long, required an innovative installation that was made possible thanks to Silestone. The steam technology that creates the flame effect is hidden under the Silestone Eternal Noir slabs. It was therefore necessary to use a surface that was perfectly resistant to moisture and could withstand the wear and tear of everyday use with no special maintenance required. To create continuity in the design, Silestone Eternal Noir was also the surface chosen for the bathroom countertops.
Its elegant black background crossed by striking white veins, which are inspired by the symmetrical design of natural stone, make this surface a luxurious addition to the interior design of the club. Its straight lines and sober design are perfect for dark spaces such as this one, where light is reflected creating a cosy atmosphere.
"We wanted something deep, dark and dramatic. In my opinion, Silestone Eternal Noir was the only possible option. It is a striking colour with lots of character that stands out but does not compete with the flames".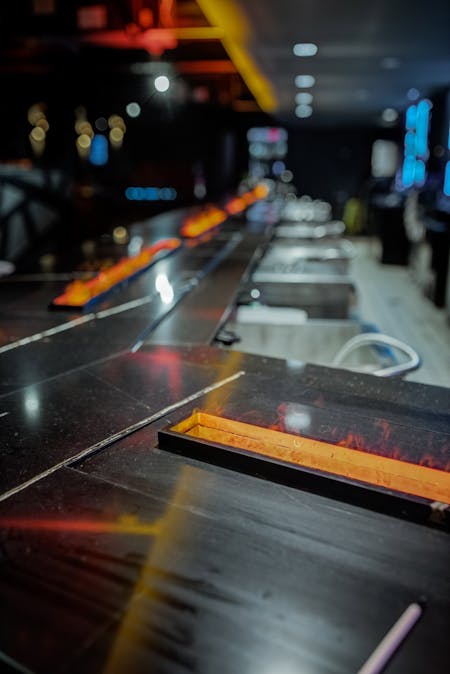 Jeremy Jones
Director of Jones Design Associates
Cosentino's materials used in this project
Explore Similar Case Studies