Case Study
A beautifully designed country house with a traditional essence
Concepto DR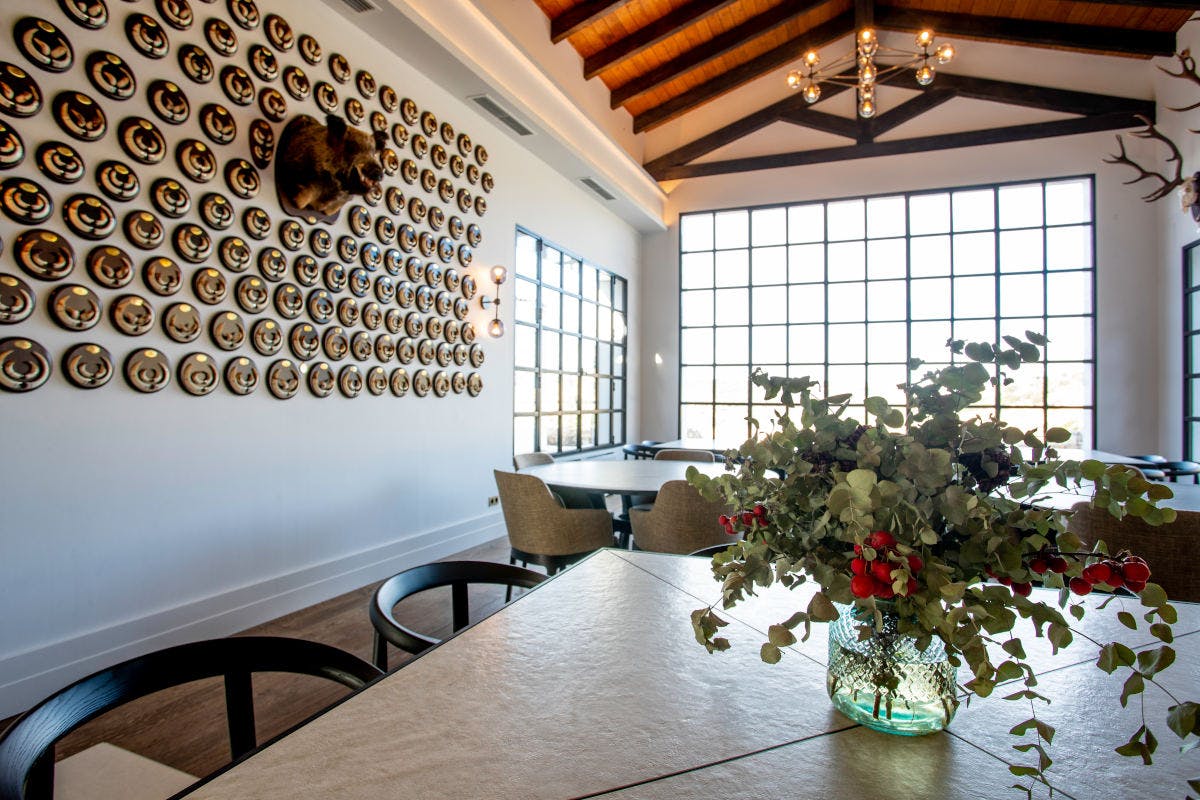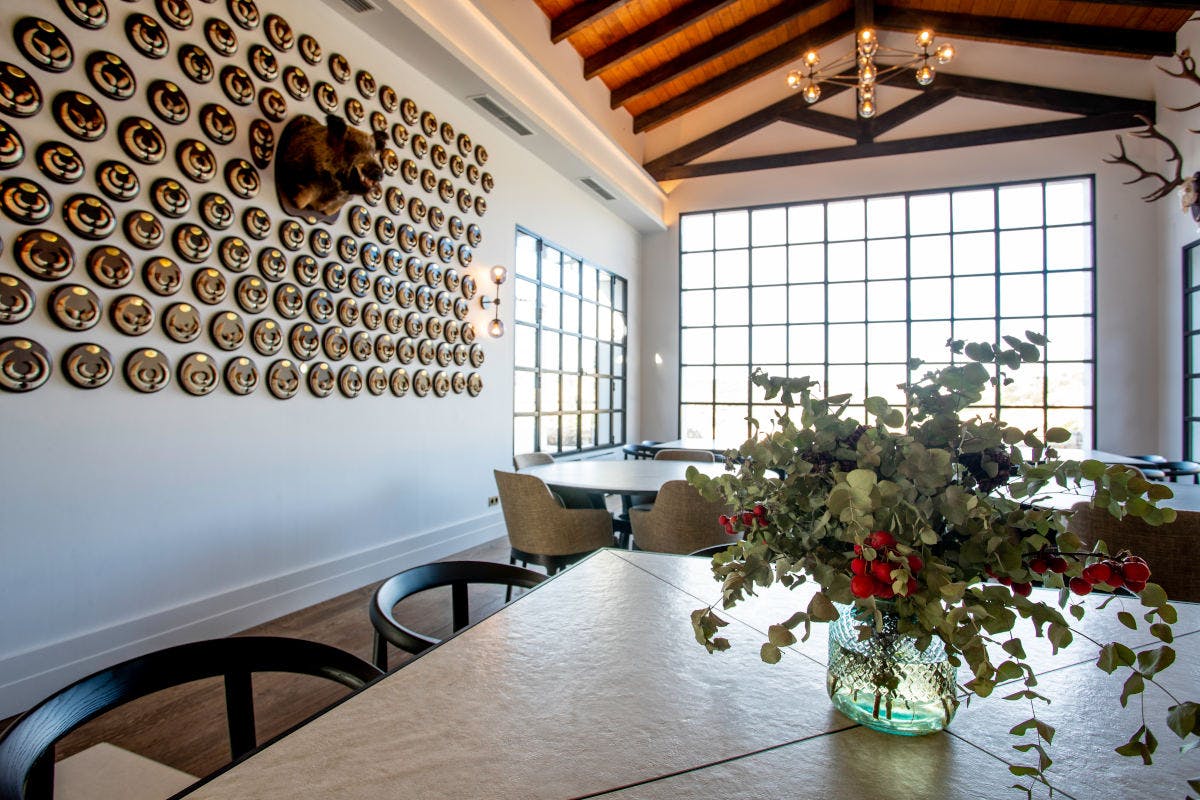 Location
Guadalajara, Spain
Installer of Sensa and Natural Stone
Creaciones Moll
Color
Vera, Edora | Black Beauty
Architecture / Design
Concepto DR
Application
Furniture, Bathroom Cladding, Flooring
The Madre Vieja country house is a stunning place located in Guadalajara (Spain) that has everything you can imagine to enjoy a few days of rest and connect with nature. Without a doubt, this house is unique, both inside and out.
The owners of the Madre Vieja estate chose Diego Rodríguez and his team at Concepto DR to carry out this great challenge: to create an architectural and interior design project that would impress any guest and would be welcoming, warm and stylish. A carefully selected decor which suits any atmosphere and type of home in which it is used, and results in various spaces beautifully designed and full of character.
The owners' aim was to convert it into a second home for weekends and holidays, and to enjoy one of their great hobbies, hunting. To this end, they have set aside part of the property for this purpose and equipped it to accommodate friends and family who are also fond of hunting.
The exterior of the property is elegant and stately, yet retains the essence of an old, traditional country house. The first thing you come across is the Campaspero entrance floor by Scalea, Cosentino's natural stone collection. This entrance meets all expectations in terms of architecture, design and decoration while impressing guests.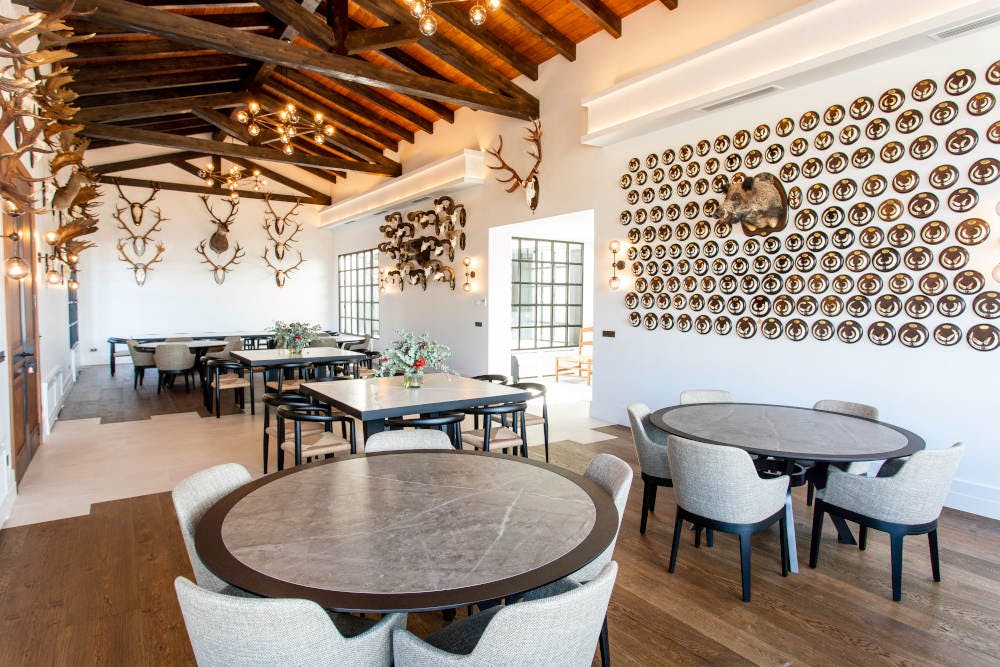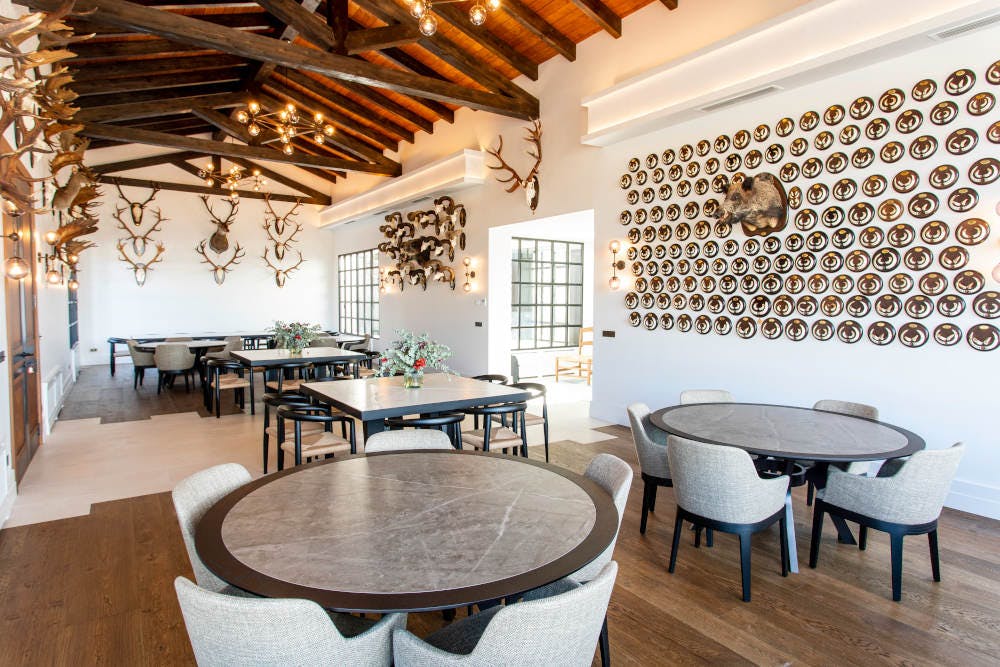 Rural interior design with innovative surfaces
The common dining room, for gathering before and after a day in the countryside, has a great ally in terms of resistance and aesthetics: Dekton, in its colours Vera and Edora, is used for the table tops, and forms part of all the characteristic features that make up this room. The high ceilings with wooden beams and modern-style lamps, together with the walls decorated in keeping with the surroundings and context, make for a very special and unique interior style.
The living room is very spacious and consists of several rooms separated from each other by the furniture. And this area is dominated by a large dining table around which large windows let in light.
Both spaces have been designed with an avant-garde and sophisticated style, adding more rustic touches, such as wooden floors, ceilings and doors, which provide a fantastic sense of warmth.
On the other hand, the living room is a little smaller and cosier. Here, more natural-looking elements have been used, including organic fabrics for the sofa, cushions and rug, as well as wood, which can be found in different applications, from floors and stairs to various tables, each with a distinct style. This room leads, via a spiral staircase, to a small classic style library that surrounds it at the top, leaving the central area of both spaces free.
Protected natural stone for selected spaces
The bathrooms stand out for the visual continuity in the application of their materials, which creates spaces of great beauty, turning such an intimate and necessarily comfortable room of the home into the centre of attention it deserves.
Both bathrooms are clad with Sensa Natural Stone, one with Taj Mahal quartzite and the other with Black Beauty granite. Designs with contrasting tones, but with a beauty and resistance to all types of stains.
All the natural stone has been installed with precision by Creaciones Moll: from the bathroom cladding to the exterior, including the three majestic fountains that decorate the garden.
Cosentino's materials used in this project